Redknapp hits out a critics
Harry Redknapp has moved to publically criticise fans of Tottenham Hotspur who vented their rage at both Redknapp and the players via a radio phone-in following their 1-0 defeat to Manchester City on Tuesday night.
Harry Redknapp has moved to publically criticise fans of Tottenham Hotspur who vented their rage at both Redknapp and the players via a radio phone-in following their 1-0 defeat to Manchester City on Tuesday night.
As a result, Spurs subsequentially missed out on Champions League and the only hope of European football they can hope for a place in next season's Europa League.
Liverpool currently stand in the way of of Tottenham's potential spot in the competition with the Merseysiders currently occupying fifth spot heading into the penultimate fixture this afternoon. Victory for Redknapp's side, who haven't won at Anfield since 1998, would see them leapfrog Liverpool into fifth meaning the final spot wouldn't be settled until the last game of the season.
Redknapp said on the situation "The reaction doesn't hurt me. The reason I don't listen to phone-ins is because you're talking about idiots.
"Who rings up a radio station? My dad lived for football, went every Saturday, but he wouldn't pick up the phone to a radio station. It's absolute nonsense.
"They're idiots who don't even watch football. They say, 'We were rubbish today'.
"The guys on the radio ask them if they were at the game, and they say, 'No, I heard it on the radio'.
"When I start worrying about what they think, I'll be in trouble.
"99.9 per cent of people who go to Tottenham have loved everything they've seen. That's all that matters."
"I can't believe what's been said. I don't know where they've been the last few years. Not watching Tottenham obviously.
"We've seen some great football this year, some great games.
"Maybe expectations have been raised, but they don't have any brains, they don't understand.
"If they think we should have Champions League football every year, then what's been happening during all those years we didn't qualify?
"I didn't see us reaching the Champions League previously.
"It's not as if it's something that happens every year but hasn't happened this time, so it's a disaster.
"It's so hard to get into the top four now.
"We were flying until Gareth Bale
got injured and that was a massive setback for us. We could have got an extra four or five points."
Former Portsmouth and West Ham manager Redknapp has been with Spurs since 2008 when the club were languishing at the bottom of the Premier League having taken two points from the opening eight games.
"Don't disrespect the players" – Pochettino unhappy with journalists after 2-1 loss against Inter Milan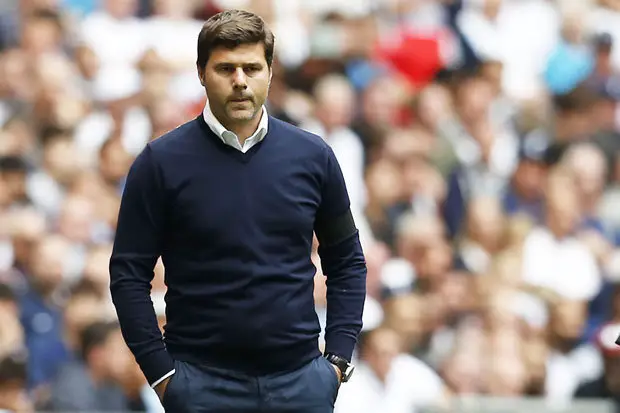 Mauricio Pochettino was not in a happy mood after the 2-1 loss to Inter Milan. The Argentine saw Tottenham give away a 1-0 lead and concede in stoppage time to lose their third game in a row.
Pochettino was speaking to the press after the game and was asked about leaving Toby Alderweireld and Kieran Trippier in London.
The manager claimed that journalists had disrespected the players and was quoted by BBC saying:
"Wow, what a question, such an easy question? [It's] easy to talk about the players that aren't here. I think we need to talk about football. Because, you know I think you force me to say something that is not good.

"You disrespect the players that showed better qualities than the opponent."
The Argentine further added that the pair had played in the games against Liverpool and Watford. Pochettino didn't want the spotlight to fall on the stars who were excluded and insisted that the press could blame him for the team selection.
"You can blame me and say, 'Gaffer, you were so, so rubbish in your selection of the starting XI'. But please don't disrespect the players who were playing, because it's my decision. Kieran Trippier, Toby Alderweireld – we have 25 players."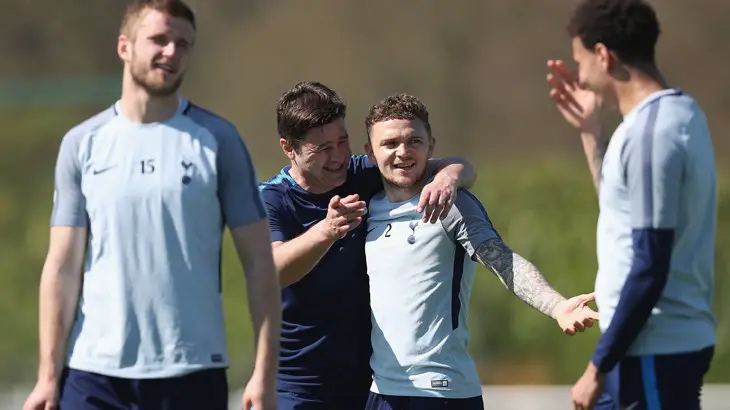 The former Southampton manager wanted "respect" for the decision he had taken regarding the XI on the pitch.
The performance wasn't great from Tottenham but we controlled the game and should have seen it through.
Read more: Pochettino explains the real reason behind leaving out key players for the Inter Milan clash
The loss was shockingly similar to the Watford game, where we threw a lead away. Regardless, the manager must turn things around quickly as we face a tough clash against Brighton & Hove Albion this weekend.
Mauricio Pochettino so good Tottenham legend wouldn't swap him "for any other manager in the world"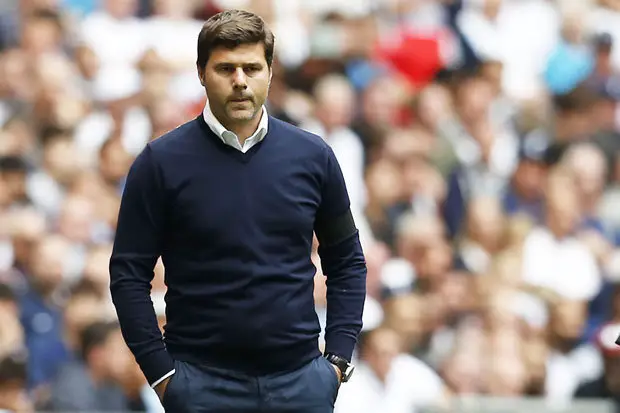 Tottenham Hotspur legend Ossie Ardiles feels the club cannot afford to lose their head coach and says he would not swap Mauricio Pochettino "for any other manager in the world". (h/t the Daily Mirror)
"Over the last four or five years, (chairman) Daniel Levy has had to make big commercial decisions about building a new stadium and building a team to fill it," Ardiles was quoted by the Daily Mirror.
"When you compiled a list of the five biggest clubs in England, Tottenham was probably not among them – on the fringes, in the margins, but not one of the big five – but now they have one of the best training grounds in the world and the new stadium is nearly ready.
"And the biggest decision of all by Daniel was to go out and bring in Mauricio Pochettino as the coach.
"I would not change Mauricio for any manager in the world: Under him, Tottenham has become a contender all the time, we are playing in the Champions League every year and last year we beat Real Madrid in the group."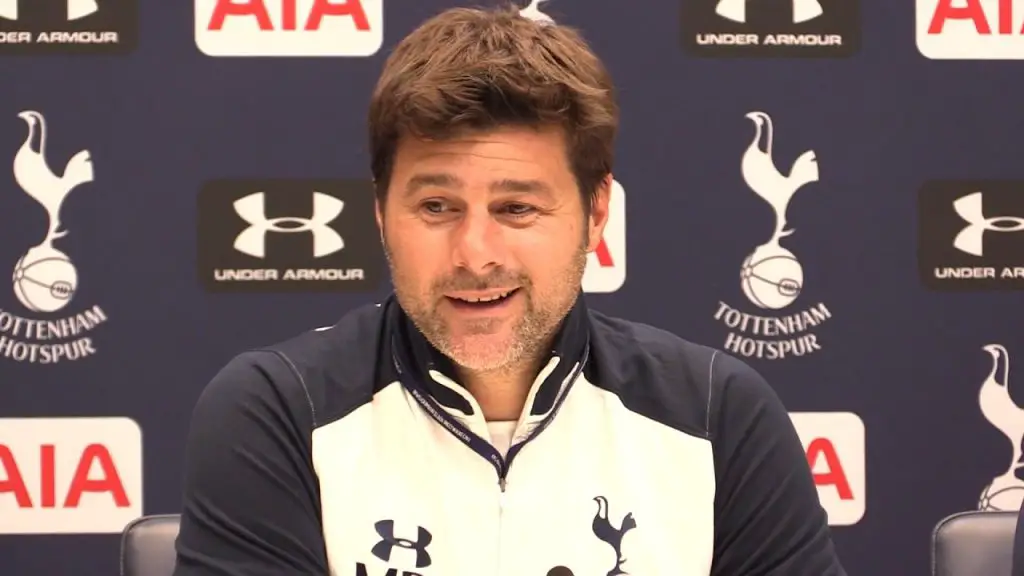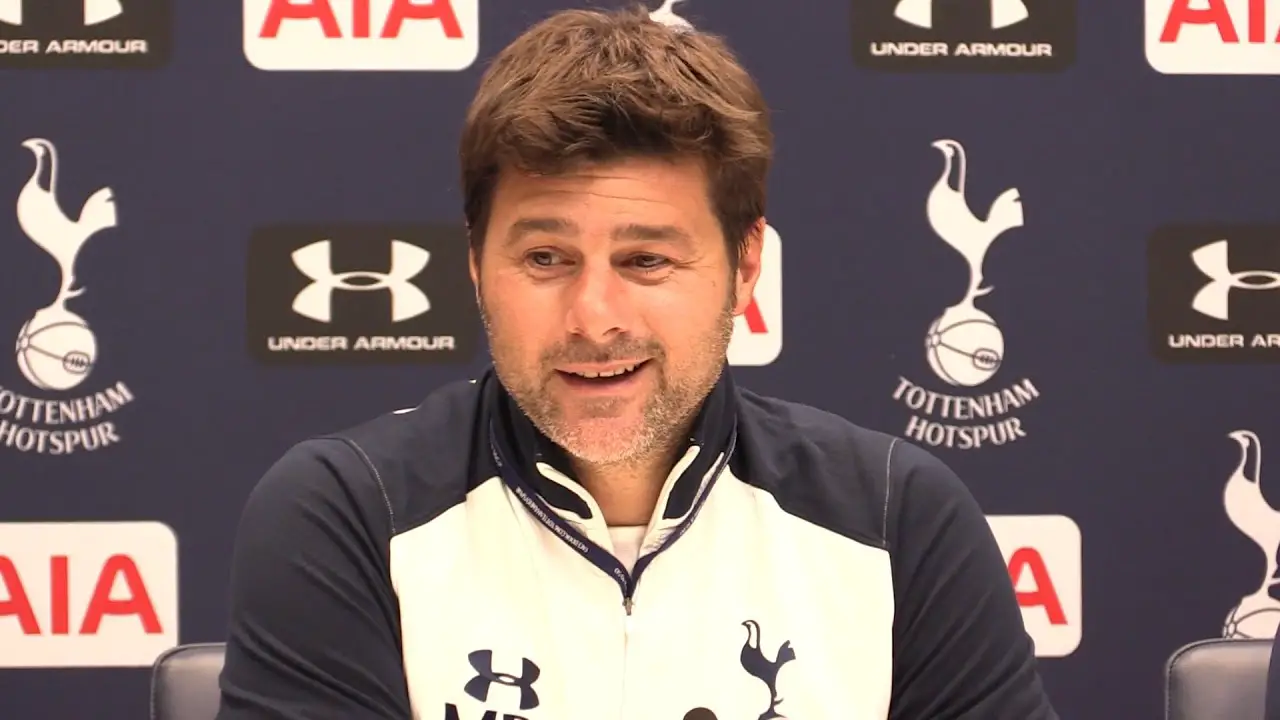 Indeed, Pochettino has revolutionized Spurs in every manner. Last season, we finished third in the Premier League, four points behind Manchester United, who ended the campaign as runners-up to Pep Guardiola's Manchester City.
However, under Pochettino's guidance, our club have finished above the 20-time English champions in three of the four previous years. Credit to our gaffer for brilliantly managing Tottenham on a limited budget and yet, producing positive results every year.
Although Spurs failed to sign a single player in the summer transfer window, we have started the season well. So, I completely agree with Ardiles' statement of not swapping Pochettino for any other manager in the world.
Pochettino has done a fantastic job so far and sooner rather than later, he'll bring trophies to north London.
Tottenham star believes Spurs can challenge for Man City for the Premier League title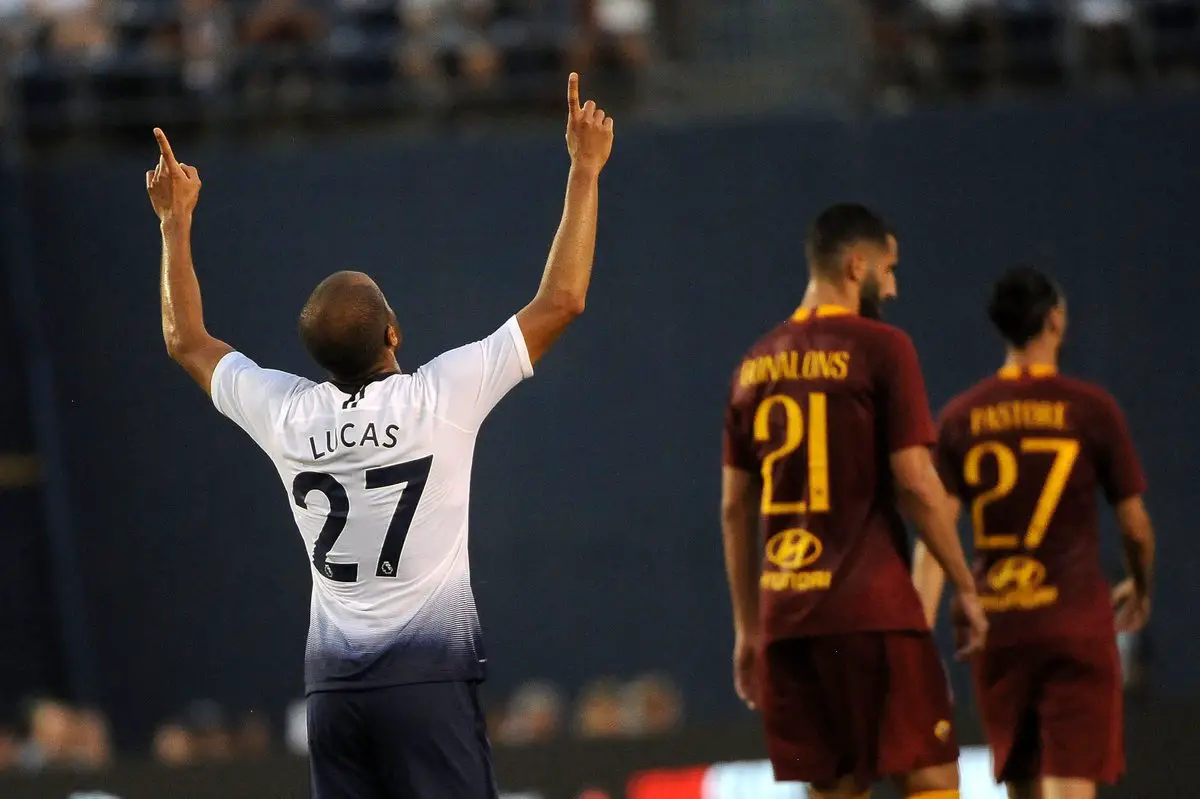 Tottenham attacker Lucas Moura believes the team can challenge Manchester City and Liverpool for the Premier League crown this season.
Spurs have two wins from two and Moura scored in our 3-1 triumph over Fulham at Wembley. The Brazilian was asked if Spurs could match City and the Reds, to which he replied (ESPN Brazil h/t Football.london):
"I believe so. We are a very strong team. In the last two seasons we were always in the first places, qualifying for the Champions League.

"I think the important thing is that nobody left. I think we still have a very strong team, well intertwined, that's very important, too.

"We have full conditions to fight at the top of the table."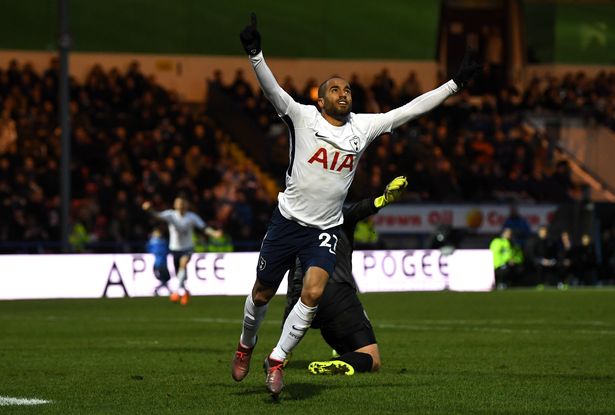 Moura played just 11 times for us last season but has started in both our matches in this campaign. The former Paris Saint-Germain star has replaced Son Heung-min in our side. The South Korean is away on Asian Games duty and Moura added he does not want to let this chance go.
"I have to take advantage of the opportunities that show up. It's my first season from the start here with Tottenham.

"I tried to work hard and strong in the pre-season to get started. And the opportunities are there. I have to take it, it's a big one I'm having. I will work hard, I will do my utmost to be able to help the team, to gain my spot in the team."
Read more: Tottenham star's FIFA 19 rating gets leaked and its good news for the fans
The Brazilian had a complete pre-season to work under Mauricio Pochettino and it seems to be paying off. Moura does have a lot of quality and the former PSG man will be an important player throughout the season as we look to pick up a trophy.