Spurs' stars of tomorrow
When Spurs finished fifth last season, Europa League football was guaranteed. Not the premier European competition, but a European competition nonetheless. However, Thursday night football isn't the most appealing of thoughts and Harry Redknapp, rightfully, prioritised the league over Europe. Yet, it also gave fans the chance to see the likes of Tom Carroll, Jake Livermore and Harry Kane in action and even though it seems unlikely that Spurs will qualify from their group, seeing the youngsters has given us an insight into what to expect in the future.
Yet, as good as our knowledge can be, one man knows that little bit more. So, without further adieu,To the Lane and Back would like to introduce Windy and his analysis of the players coming through the ranks under Tim Sherwood and the stars of the NextGen series.
Spurs' young players have caught the attention a little more than usual this season, partly due to Redknapp involving some "unknowns" in the Europa League and Carling Cup but also due to the NextGen Series. The following is a run-down on some of the Under-19 players used in the NextGen Series so far:
Goalkeepers
Jonathan Miles, 18 – Had a good game against Inter Milan last week, and was also one of the star men against Basel when he excelled with some great saves, especially one with his legs towards the end of the match. Seems to be getting more pro-active with age, and is always very vocal.
Jordan Archer, 18 – He only played in the first NextGen Series match owing to his loan at Bishop's Stortford, where he's been performing consistently well. He is also a recent call up to the Scotland U21 squad, and will be looking for a league club to join on loan in January.
Defenders
Jack Barthram, 18 – Fast becoming a very competent attacking right-back, with good recovery pace and a fantastic attitude. In the Basel home game he was up against a very physical opponent in substitute Sulejmani, but coped well throughout and made constant bursts forward when Pritchard tucked in (although was rarely picked out).
Milos Veljkovic 16 – A strong, composed centre half who plays like he is ten years older than he is; it's hard to believe that he is the youngest player in the squad. It was good to see him get on the score-sheet against his former club, Basel, heading in at the back post.
Jake Nicholson, 19 – He has primarily played as a centre-back in the NextGen Series matches, despite being a holding midfield player by trade. He has been a steadying influence at the back, and someone who constantly talks to his team-mates – he will certainly be looking for a taste of league football over the next year.
Kevin Stewart, 18 – A versatile player who is often played at left back despite not being naturally left-sided. He can do a job anywhere along the back-line, although I personally think that he's best at centre back, and that it would do him some good to get a prolonged run there. He's another who I could see going out on loan, as he seems to have the maturity to cope with league football.
Daniel Day, 18 – A very enthusiastic and committed full-back, but he is occasionally reckless. He is one player who really helps to set the tempo, though, which is always needed at any level. He likes to make overlapping runs, which suits Tim Sherwood's team shape.
Midfielders
Massimo Luongo, 19 – If you've read my reports before, you'll know that I enjoy watching him play. Breaks up play, has good one and two touch passing, gets forward well, and is a strong, calm influence in the middle of the pitch. He made his first-team debut, coming off the bench in the League Cup game against Stoke, and unfortunately missed a penalty. I think he will get more chances this season – an impressive player, and one to watch.
Alex Pritchard, 18 – one of the stars of our NextGen Series team so far with some excellent performances, and he has also been an unused sub in two Europa League games. A real clever, quick-footed, schemer who is very dangerous when cutting in from the flank. His set piece delivery has also caused teams a lot of problems.
Laste Dombaxe, 17 – A player who was used in various positions as a 15 and 16-year-old in the Under-18s, but he now seems to have settled as a central midfield player. He has generally played more of a holding role, picking up the ball from the defence, and getting it into the feet of Pritchard and co. If he could add consistency to his performances, he could become a very useful player.
Ronnie Hawkins, 17 – He is a natural ball-player in the middle of midfield, so a little different in style to Luongo and Dombaxe. I could see Luongo going out on loan and, if he does, Hawkins could benefit with more games in the NextGen Series and for the Spurs XI.
Tomislav Gomelt, 16 – He had the most bizarre match in the home fixture against Inter, scoring three excellent goals and showing some good touches, movement and passing, but then unfortunately getting a harsh red card for the trip which lead to the penalty. He wasn't so effective in the away leg, and was withdrawn at half time.
Forwards
Harry Kane, 18 – Often playing in midfield in the NextGen Series, Kane has been quietly effective without uprooting any trees. He has an ungainly style, but his touch is deceptively good and he has plenty of strength for one so young. He has scored goals at youth and reserve level, and also had a reasonable scoring record for League One side Leyton Orient last year. I think a lot of fans were expecting more from him in his Europa League showings, but it is important to remember that he is still very young and inexperienced – time is on his side.
Kudus Oyenuga, 18 – Involved in some of the NextGen Series games, and some Spurs XI games, Kudus will be looking for more league experience after he only got a few brief appearances at Bury. He is hard-working and strong, but for me he still doesn't quite know when to release the ball, and he does make some odd decisions – Sherwood and Ferdinand both seem to focus a lot of their attention on him throughout matches.
Souleymane Coulibaly, 16 – For one so young, scoring three in the tournament so far is impressive. He is a work-horse, who does not stop running for the team, but often chooses to shoot when he has better options. In the Basel match he struggled a little against the impressive Kofi Nimely, but he did well to force the equaliser in the Inter Milan away match.
In terms of fast-track to the first team, it is difficult to say which players may or may not make a breakthrough at this point. Much depends on whether they can take an opportunity – perhaps in a cup match, or as a late substitute in the league. As we've seen with Tom Carroll this year, his consistent level of performance has led to him being involved more, and now being given a new contract. With a number of the players, I'd anticipate loan moves in January, which they should all see as a chance to catch the eye.
Windy has an excellent blog that focuses on goal analysis, loan reports and the youth-team squad and can be found here.
"The season is saved", "This is the signing you make?" – Some Spurs fans unhappy with latest deal by club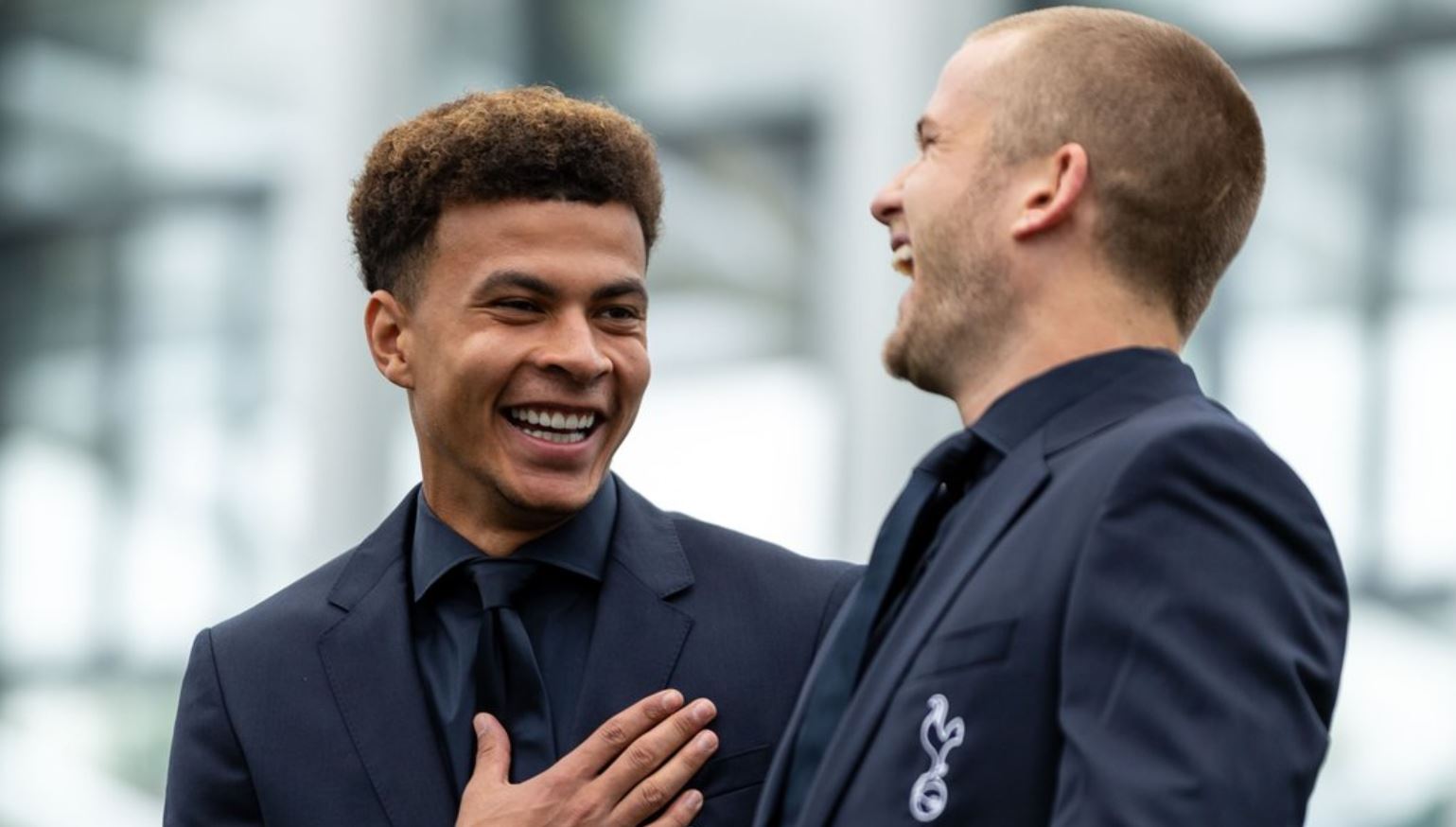 Tottenham haven't done all that well in recent games with three losses on the spin. The Premier League loss against Liverpool was tough to take but the 2-1 defeat at Inter Milan was even worse.
We were leading till the 85th minute before Mauro Icardi and Matias Vecino got the goals at San Siro.
Tottenham bounced back with a win against Brighton & Hove Albion but prior to that, the team had time to pose for a new range of apparel from Hugo Boss.
A post from the Spurs Twitter account revealed that our first-team squad would be sporting suits from the company from the 'Create Your Look' line.
Our first-team squad and manager will wear @HUGOBOSS suits from the special 'Create Your Look' line during the 2018/19 season. #BOSSsports #SuitedByBOSS pic.twitter.com/F8Flfud2ym

— Tottenham Hotspur (@SpursOfficial) September 21, 2018
Eric Dier, Dele Alli, Jan Vertonghen, Harry Kane, Christian Eriksen and a host of other players and staff were pictured in the dapper suits.
It isn't a surprise that teams are being sponsored by brands but this deal does come a little late, given that our season is well over a month in.
Some fans, however, were upset with the deal and here are some of those reactions from Twitter.
Couldn't make it up. Shambles.

— Geoff Humphrey (@grhumphrey) September 21, 2018
This paints an interesting picture pic.twitter.com/1XOLsfRxPT

— Dizzle Chizzle (@dylanchups) September 21, 2018
If it doesn't make them play better, not interested

— Dean Haig (@haiger14) September 21, 2018
double cuteeeeee pic.twitter.com/QMhSSqMOXu

— 코잉 (@sonnyshine_s) September 21, 2018
I can't think of anything more uninteresting you could tell us. What next? Calvin Klein sponsoring their underwear!! All free for them of course so now waiting for all the posts trying to get us to pay loads on EVERY post.

— Paul Smith (@PaulSmith800) September 21, 2018
Announce Tottenham For Sale

— Zayne (@Zayne55748341) September 21, 2018
Perhaps they could take more interest in playing than dressing!

— Ian Coles (@IanC1959) September 21, 2018
This is the signing you make? pic.twitter.com/ofM35fulPF

— Mpho Kekana (@Afro_Scot) September 21, 2018
The season is saved! Because Spurs wear HUGO BOSS! WOOHOO! 😂

— HereForTmrw (@Twelve30Fo93) September 21, 2018
Read more: Tottenham deny reports claiming stadium will be ready only by 2019
Lamela stars: Player ratings from Tottenham's 2-1 win over Brighton & Hove Albion
Tottenham got back to winning ways after three successive defeats, thanks to goals from Harry Kane and Erik Lamela.
Glenn Murray handled the ball late in the first half which allowed Kane to score from the spot. The home team came at us with all they had in the second half and Paulo Gazzaniga pulled off a great save before Danny Rose crossed in for Lamela to slot in our second.
Anthony Knockaert pulled one back in stoppage time to make it a nervous last minute or so but we held on for all three points.
There were a few heroes on the pitch today and here are the player ratings from the game.
Paulo Gazzaniga – 6.5/10
The youngster did pretty well and made one good save to deny Knockaert. He couldn't do much regarding the goal he conceded.
Kieran Trippier – 6/10
Trippier didn't have the greatest time as he struggled a bit and even got a yellow card for a needless foul.
Toby Alderweireld – 7.5/10
The Belgian had a great chance to score early on and did a great job at keeping things tight for Spurs.
Jan Vertonghen – 7/10
Vertonghen didn't have a lot to do at the back but he helped us to an important win in the final few minutes of the game.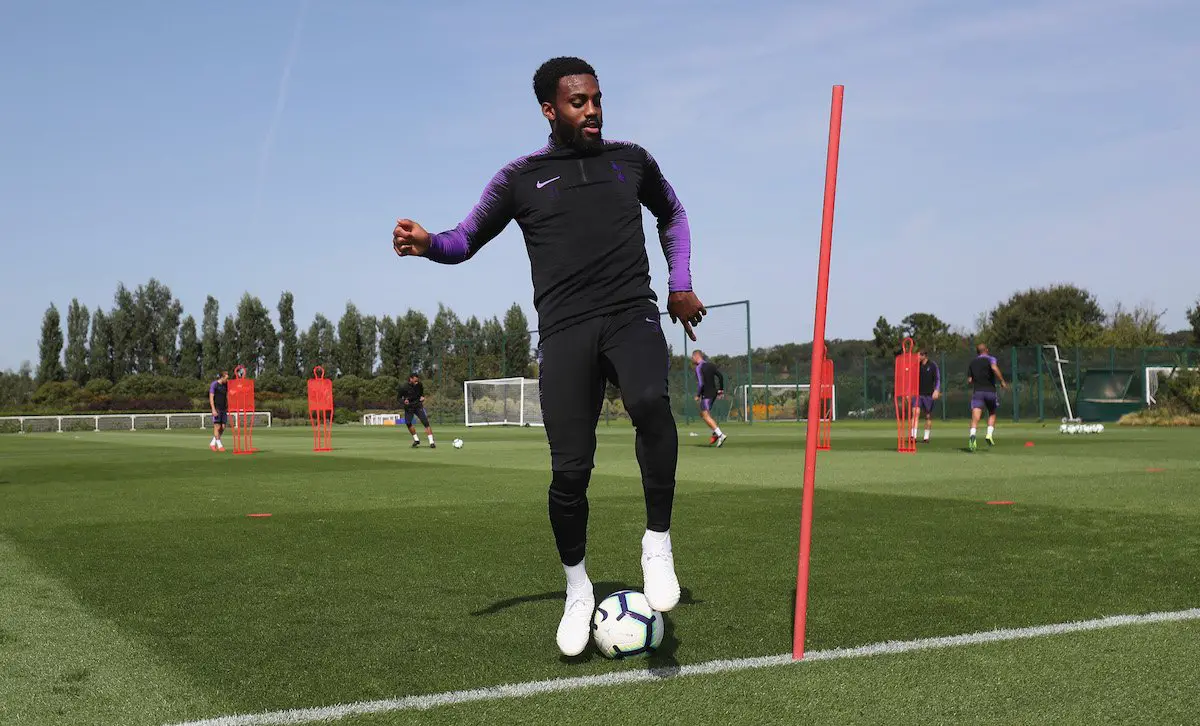 Danny Rose – 7/10
Rose got the assist for the second goal but didn't have the greatest of games for us. The Englishman should have done better for the goal we conceded.
Eric Dier – 5.5/10
This was another poor performance from the Englishman as he kept on making the wrong passes and losing possession.
Mousa Dembele – 7/10
The Belgian had a decent outing as his passing was good and kept things ticking for Spurs in the middle of the park.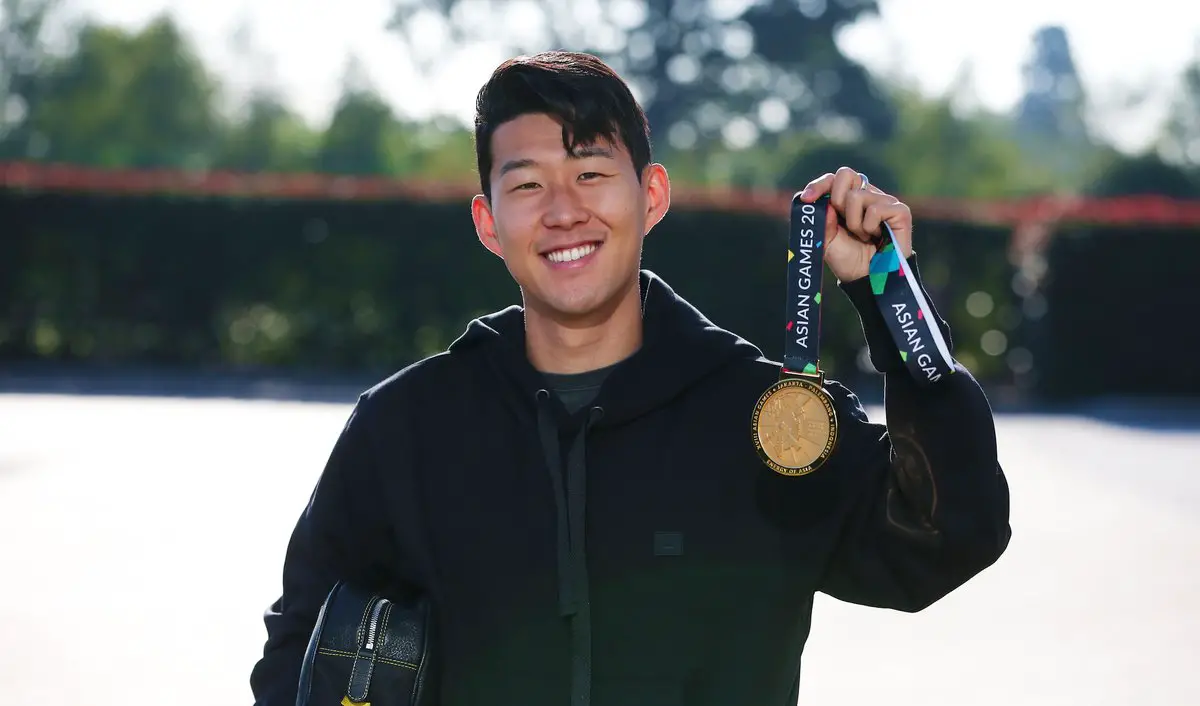 Son Heung-min – 6/10
This was a quiet outing for the South Korean and he should have done more to help Spurs get all three points.
Christian Eriksen – 6/10
Another player who seemed to be out of touch was Eriksen. He must do a lot more if he is to keep his place in the team.
Lucas Moura – 6.5/10
The Brazilian tried to do things but they weren't coming off. He did have a role in the second goal and was later subbed by Dele Alli.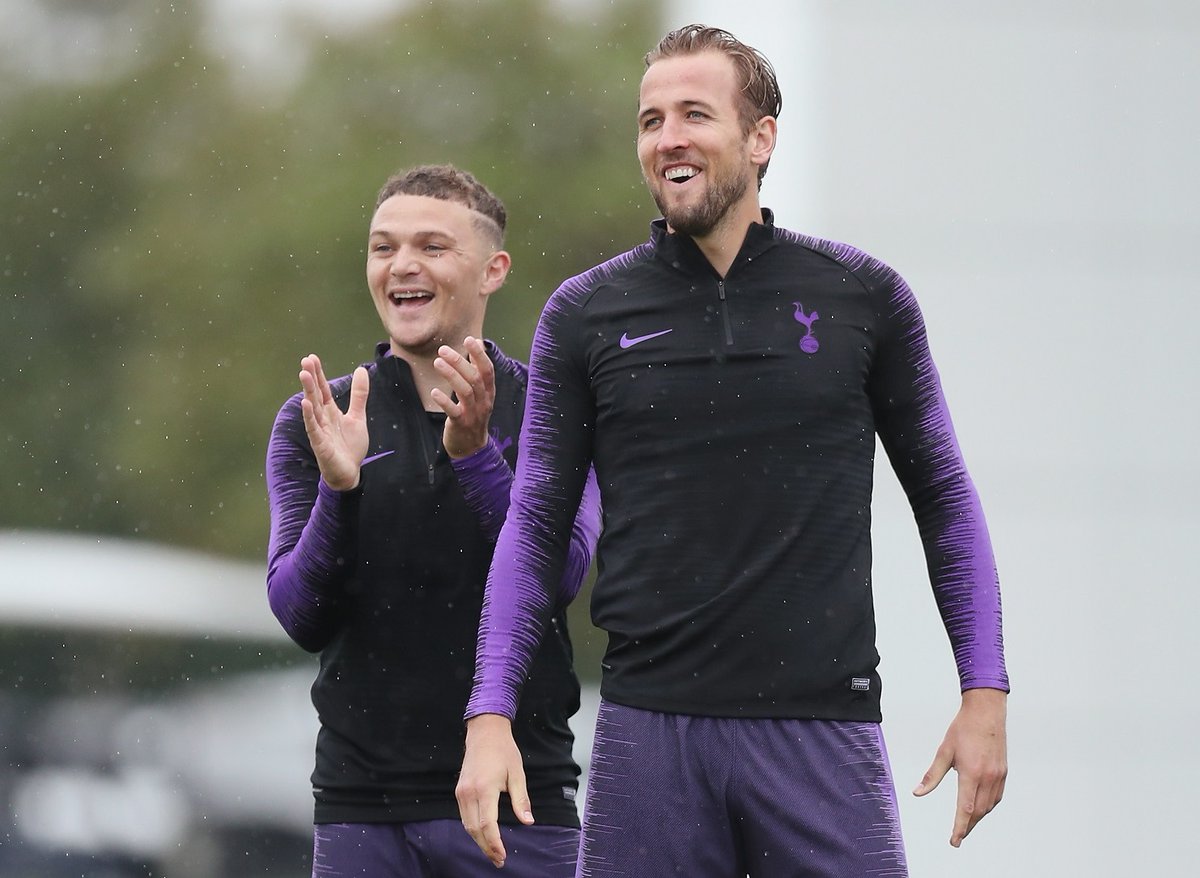 Harry Kane – 6.5/10
Kane scored the penalty but couldn't get another shot away as Brighton did well at keeping him quiet.
Substitutes
Erik Lamela – 7.5/10
The Argentine changed things as he provided an attacking outlet. He did well for the goal and maybe should start more games.
Read more: Tottenham deny reports claiming stadium will be ready only by 2019
Dele Alli – N/A
The Englishman didn't have a lot of time to make a difference to the game.
"We need this man in our team" – Some Spurs fans want 21-year-old Lyon midfield tank to join club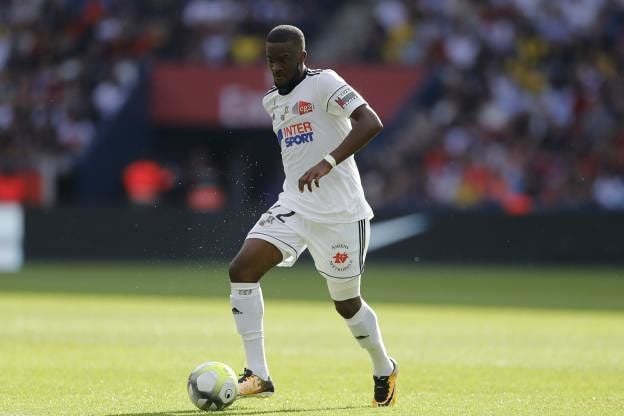 Tanguy Ndombele was linked with a move to Tottenham in the summer, as per Sky Sports. The Lyon midfielder is a quality destroyer in the middle of the park and was at it again last night.
The French side played Manchester City and came out 2-1 winners at the Etihad. While Nabil Fekir starred in the attack, Ndombele was immense in the midfield and did his bit for Lyon.
The 21-year-old Frenchman has played five times for the Ligue 1 club this season and his performance in the Champions League caught the eye of a few Tottenham fans.
Spurs didn't buy a single player in the offseason and have struggled in recent times, losing their last three games. Ndombele might not help us find the back of the net but he surely can keep the midfield from being overrun.
Some Spurs fans were quick to suggest we needed the 21-year-old while some were irate as to why we didn't add to the midfield in the summer.
We need this man in our team as soon as possible. January please, @SpursOfficial! #Ndombele #THFC #COYS pic.twitter.com/2iOusyspCg

— Kev J. Stewart (@KevJStewart) September 19, 2018
Could've had him for €40m in the summer. Will cost a lot more if he has a good CL campaign.

— Ari (@AriHotspur) September 19, 2018
Ndombele showing tonight in the Champions League exactly the reason why Tottenham Hotspur should have looked to snap the midfielder up when we had the chance in the summer just passed us.

Would have been the perfect dominant player to have in the middle of the park.#THFC #COYS

— Ricky Sacks 🎙 (@RickSpur) September 19, 2018
With bids like £3 million plus Josh Onomah we had no chance

— Harry C (@HazSpur92) September 19, 2018
Ndombele, fekir and depay would have been dream signings

— Daz (@the_life_of_daz) September 19, 2018
This conversation it really hurts Ricky. Its madness that we didnt add at least one midfielder. Ndombele would be perfect addition…

— Dimitris (@dimitriskan94) September 19, 2018
Not signing a CM seemed ridiculous given the physical issues of VW, HW and MD, and is already being proved so. Bloody infuriating.

— SalopianCOYS (@kanagawaben) September 19, 2018
Read more: Pochettino explains the real reason behind leaving out key players for the Inter Milan clash