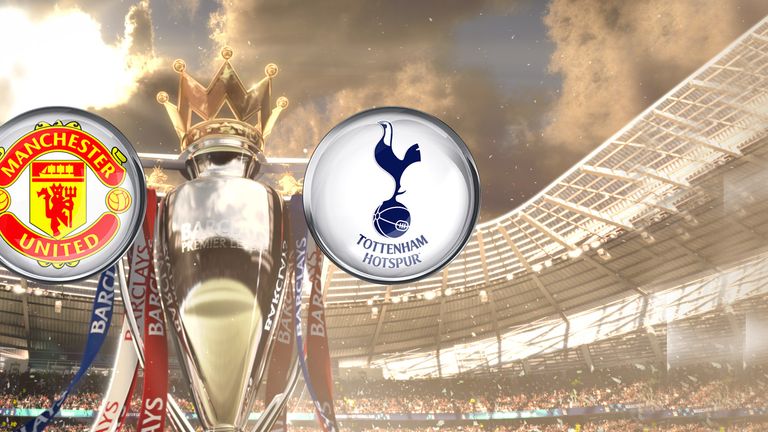 After qualifying for the Europa League's round of 32, Tottenham will shift their attention to the upcoming journey of Old Trafford. The Lilly-Whites are scheduled to play Mourinho's men for the match week 15 and will be looking to get a positive result out of the game as to remain in the title hunt.
Tottenham were hit with a major roadblock with a defeat at the hands of the league leaders Chelsea, but their recent results against Swansea and CSKA Moscow will lift their spirits high and a win at Old Trafford will bring them back in the title race. Tottenham, in particular, have been an utter nuisance to Manchester United, as the last time they met in the league, the Lilly-Whites thrashed the devils with a thumping scoreline of 3 goals to nil at the White Hart Lane.
Looking at their recent form, it is hard to separate both the sides as both have won three of their last six games. Despite this, Tottenham's prolific form in front of the goal can prove to be a decisive factor.
Here is how Pochettino might field his men up:
Goalkeeper: Hugo Lloris-
The French stopper was a one-man show for the side in their failed attempt to beat the Champions League group stage and  he will be a major threat for United's attackers, as he simply is one of the best in the league. A Sure starter.
Defence: Walker; Alderweireld; Vertonghen; Rose-
Kyle Walker is unarguably one of the best players in this position, as his timed runs in the opposition area and his physical presence in his own half has been a very decisive factor for the club. He will most probably be up against Anthony Martial, hence his pace will be tested in the fixture.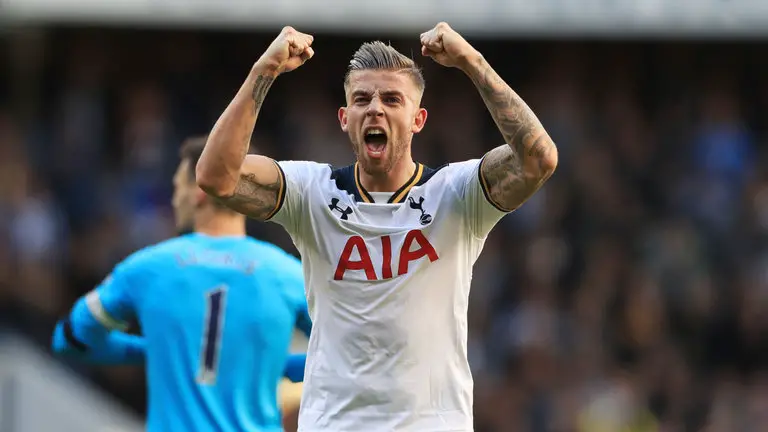 The biggest boost for the Lilly-Whites would be the return of their brick wall, Toby Alderweireld. It is no secret that Tottenham struggled badly in the absence of the Belgian, and with him being available, the threat of Zlatan Ibrahimovic has been minimised. His partner in crime would surely be Jan Vertonghen, hence, United, you better be worried!
The left flank will be occupied by an all-confident Danny Rose, who will be up against a recently rejuvenated Henrikh Mkhitaryan. An interesting battle to watch for.
Holding Midfield: Wanyama; Dembele-
If Tottenham are to win the game, these two men will have to be on their toes, as both Pogba and Herrera are forming a good partnership lately. With Wanyama sitting deep and marking out Ander Herrera, Dembele will have to check the clever runs of  Pogba in the advanced areas of the pitch.
But besides this, Dembele will have rush forward at times as United's defence is pretty solid and the Lilly-Whites might need some reinforcements to crack the Red Wall.
Attacking Trio: Son; Alli; Eriksen-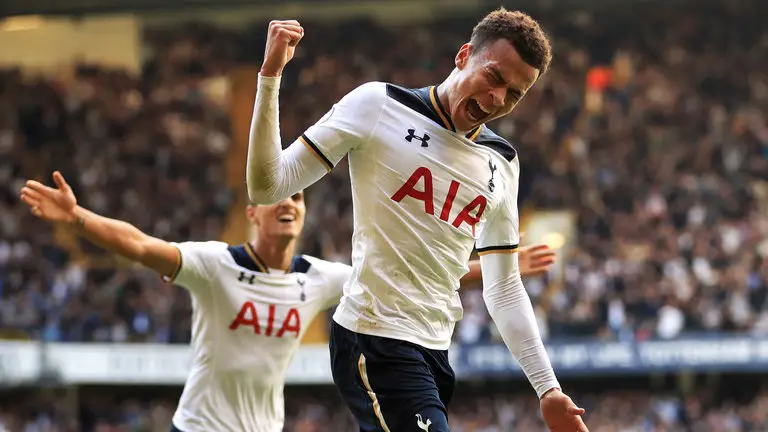 Son will be starting the game and will be up against Matteo Darmian, who has been the weakest link in the Manchester United's defence. The Korean star started the season brilliantly and he would like to add more goals to his tally.
Alli, on the other hand, will be full of confidence, as marked his name on the scoresheet in Tottenham's clash against the Russians, and he is expected to win the midfield battle against Michael Carrick.
On the left flank, Eriksen will surely be plying his trade and will face an energetic Antonio Valencia. The Danish superstar has started to score goals again and he would love to continue that for sake of his team who were struggling throughout the season to put the ball in the back of the net.
Striker: Harry Kane-
The main weapon in Tottenham's armoury. He is one of the best finishers in the game and he will be a sure nuisance for the likes of Eric Bailly and Marcos Rojo.
"The season is saved", "This is the signing you make?" – Some Spurs fans unhappy with latest deal by club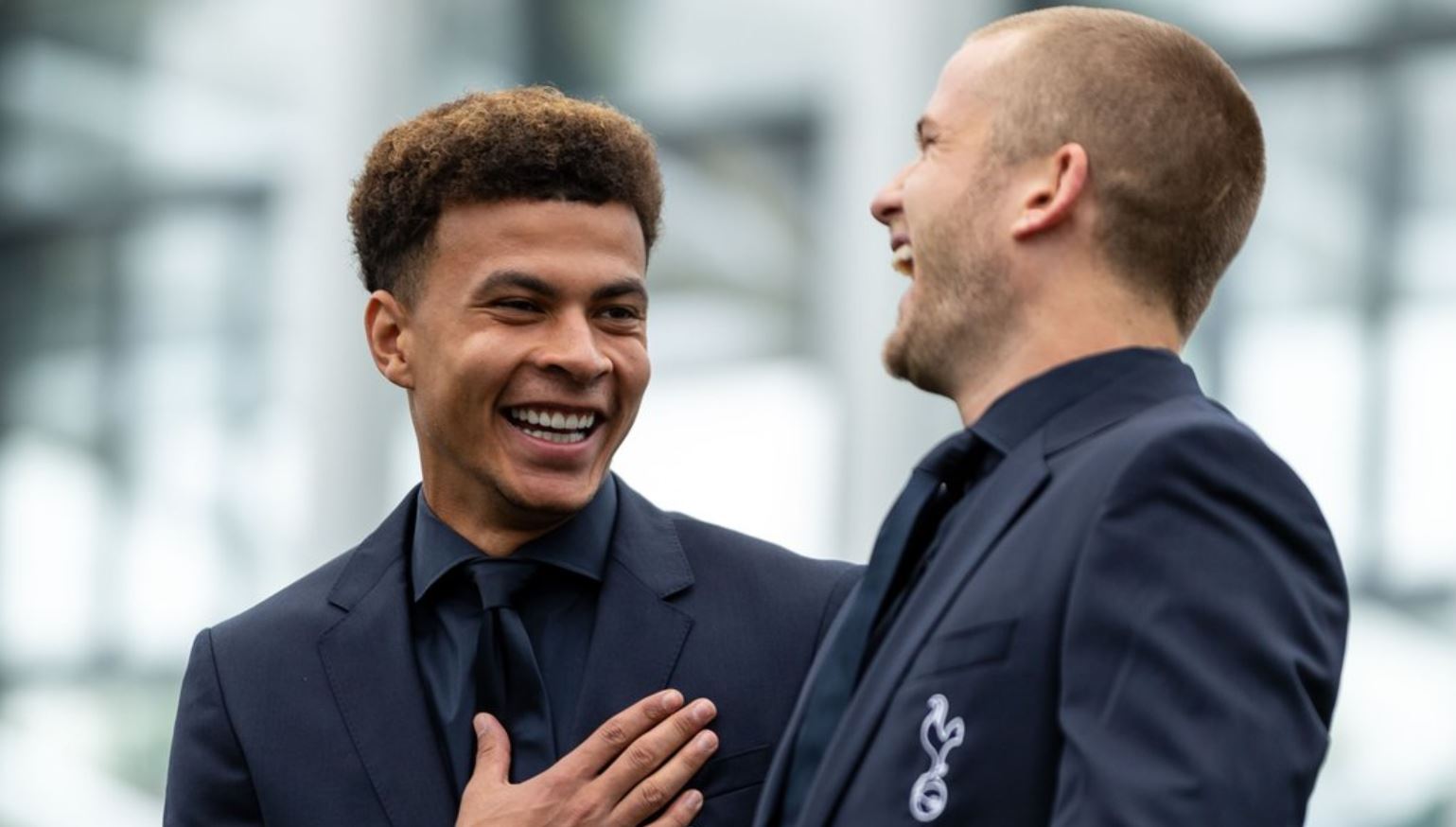 Tottenham haven't done all that well in recent games with three losses on the spin. The Premier League loss against Liverpool was tough to take but the 2-1 defeat at Inter Milan was even worse.
We were leading till the 85th minute before Mauro Icardi and Matias Vecino got the goals at San Siro.
Tottenham bounced back with a win against Brighton & Hove Albion but prior to that, the team had time to pose for a new range of apparel from Hugo Boss.
A post from the Spurs Twitter account revealed that our first-team squad would be sporting suits from the company from the 'Create Your Look' line.
Our first-team squad and manager will wear @HUGOBOSS suits from the special 'Create Your Look' line during the 2018/19 season. #BOSSsports #SuitedByBOSS pic.twitter.com/F8Flfud2ym

— Tottenham Hotspur (@SpursOfficial) September 21, 2018
Eric Dier, Dele Alli, Jan Vertonghen, Harry Kane, Christian Eriksen and a host of other players and staff were pictured in the dapper suits.
It isn't a surprise that teams are being sponsored by brands but this deal does come a little late, given that our season is well over a month in.
Some fans, however, were upset with the deal and here are some of those reactions from Twitter.
Couldn't make it up. Shambles.

— Geoff Humphrey (@grhumphrey) September 21, 2018
This paints an interesting picture pic.twitter.com/1XOLsfRxPT

— Dizzle Chizzle (@dylanchups) September 21, 2018
If it doesn't make them play better, not interested

— Dean Haig (@haiger14) September 21, 2018
double cuteeeeee pic.twitter.com/QMhSSqMOXu

— 코잉 (@sonnyshine_s) September 21, 2018
I can't think of anything more uninteresting you could tell us. What next? Calvin Klein sponsoring their underwear!! All free for them of course so now waiting for all the posts trying to get us to pay loads on EVERY post.

— Paul Smith (@PaulSmith800) September 21, 2018
Announce Tottenham For Sale

— Zayne (@Zayne55748341) September 21, 2018
Perhaps they could take more interest in playing than dressing!

— Ian Coles (@IanC1959) September 21, 2018
This is the signing you make? pic.twitter.com/ofM35fulPF

— Mpho Kekana (@Afro_Scot) September 21, 2018
The season is saved! Because Spurs wear HUGO BOSS! WOOHOO! 😂

— HereForTmrw (@Twelve30Fo93) September 21, 2018
Read more: Tottenham deny reports claiming stadium will be ready only by 2019
Lamela stars: Player ratings from Tottenham's 2-1 win over Brighton & Hove Albion
Tottenham got back to winning ways after three successive defeats, thanks to goals from Harry Kane and Erik Lamela.
Glenn Murray handled the ball late in the first half which allowed Kane to score from the spot. The home team came at us with all they had in the second half and Paulo Gazzaniga pulled off a great save before Danny Rose crossed in for Lamela to slot in our second.
Anthony Knockaert pulled one back in stoppage time to make it a nervous last minute or so but we held on for all three points.
There were a few heroes on the pitch today and here are the player ratings from the game.
Paulo Gazzaniga – 6.5/10
The youngster did pretty well and made one good save to deny Knockaert. He couldn't do much regarding the goal he conceded.
Kieran Trippier – 6/10
Trippier didn't have the greatest time as he struggled a bit and even got a yellow card for a needless foul.
Toby Alderweireld – 7.5/10
The Belgian had a great chance to score early on and did a great job at keeping things tight for Spurs.
Jan Vertonghen – 7/10
Vertonghen didn't have a lot to do at the back but he helped us to an important win in the final few minutes of the game.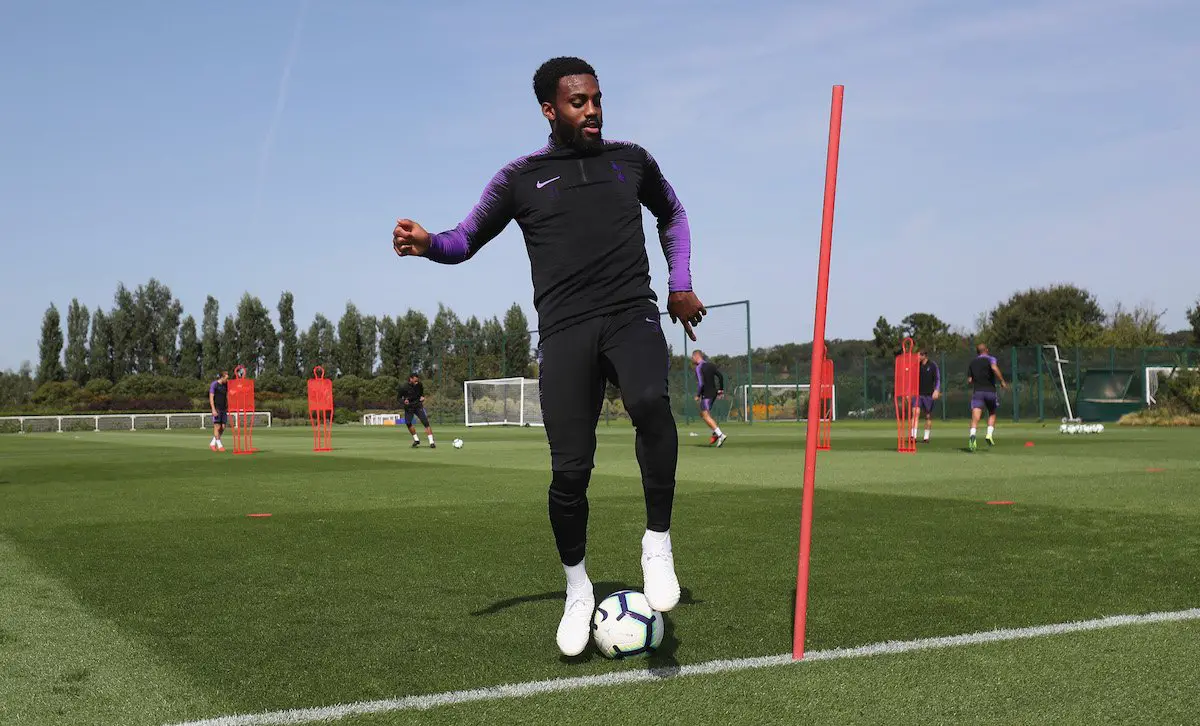 Danny Rose – 7/10
Rose got the assist for the second goal but didn't have the greatest of games for us. The Englishman should have done better for the goal we conceded.
Eric Dier – 5.5/10
This was another poor performance from the Englishman as he kept on making the wrong passes and losing possession.
Mousa Dembele – 7/10
The Belgian had a decent outing as his passing was good and kept things ticking for Spurs in the middle of the park.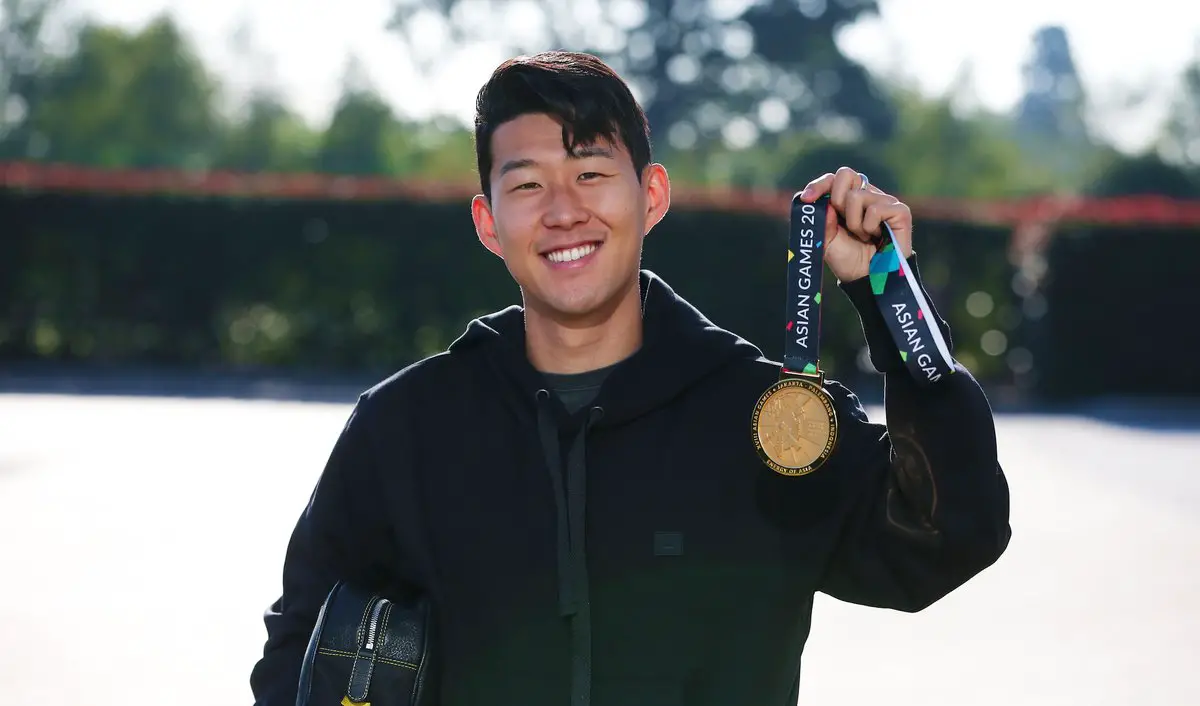 Son Heung-min – 6/10
This was a quiet outing for the South Korean and he should have done more to help Spurs get all three points.
Christian Eriksen – 6/10
Another player who seemed to be out of touch was Eriksen. He must do a lot more if he is to keep his place in the team.
Lucas Moura – 6.5/10
The Brazilian tried to do things but they weren't coming off. He did have a role in the second goal and was later subbed by Dele Alli.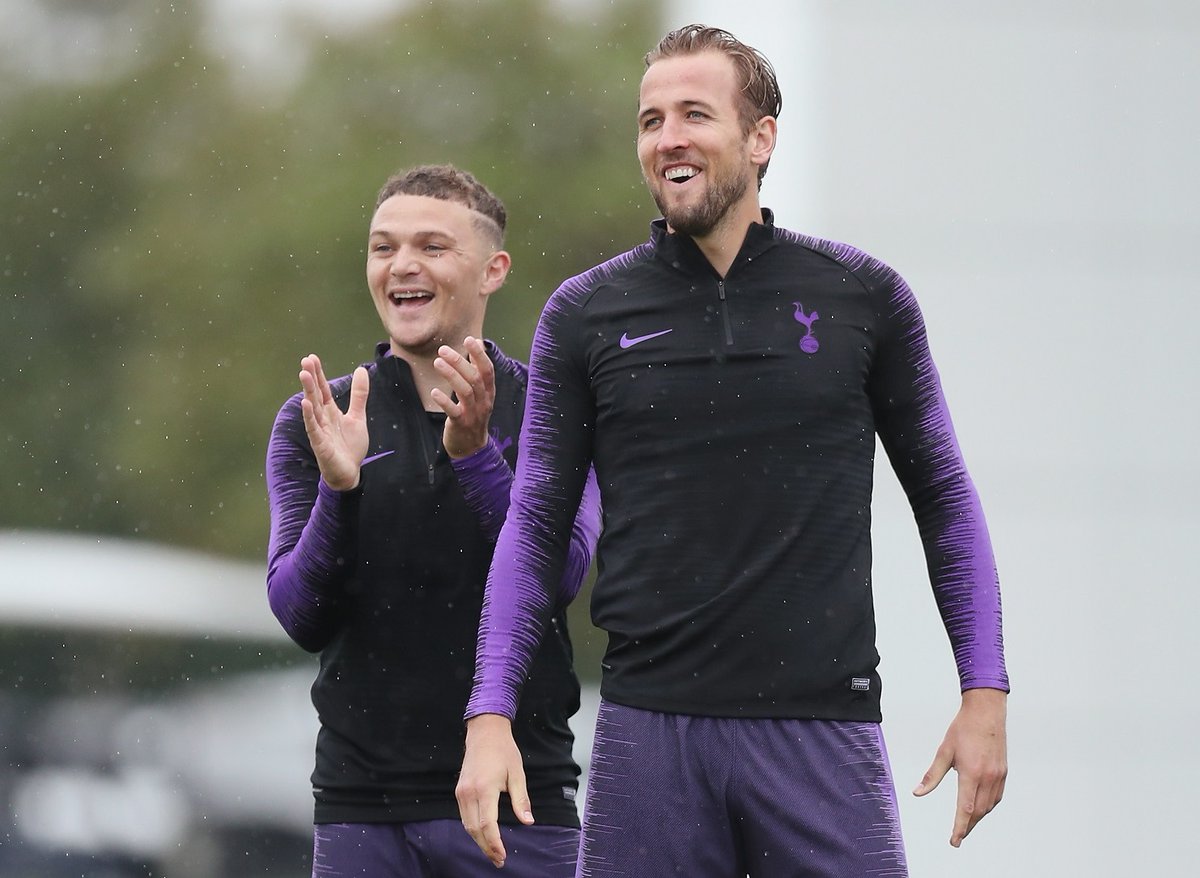 Harry Kane – 6.5/10
Kane scored the penalty but couldn't get another shot away as Brighton did well at keeping him quiet.
Substitutes
Erik Lamela – 7.5/10
The Argentine changed things as he provided an attacking outlet. He did well for the goal and maybe should start more games.
Read more: Tottenham deny reports claiming stadium will be ready only by 2019
Dele Alli – N/A
The Englishman didn't have a lot of time to make a difference to the game.
"We need this man in our team" – Some Spurs fans want 21-year-old Lyon midfield tank to join club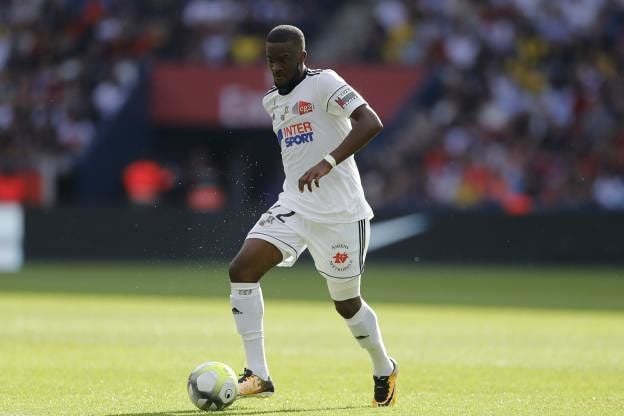 Tanguy Ndombele was linked with a move to Tottenham in the summer, as per Sky Sports. The Lyon midfielder is a quality destroyer in the middle of the park and was at it again last night.
The French side played Manchester City and came out 2-1 winners at the Etihad. While Nabil Fekir starred in the attack, Ndombele was immense in the midfield and did his bit for Lyon.
The 21-year-old Frenchman has played five times for the Ligue 1 club this season and his performance in the Champions League caught the eye of a few Tottenham fans.
Spurs didn't buy a single player in the offseason and have struggled in recent times, losing their last three games. Ndombele might not help us find the back of the net but he surely can keep the midfield from being overrun.
Some Spurs fans were quick to suggest we needed the 21-year-old while some were irate as to why we didn't add to the midfield in the summer.
We need this man in our team as soon as possible. January please, @SpursOfficial! #Ndombele #THFC #COYS pic.twitter.com/2iOusyspCg

— Kev J. Stewart (@KevJStewart) September 19, 2018
Could've had him for €40m in the summer. Will cost a lot more if he has a good CL campaign.

— Ari (@AriHotspur) September 19, 2018
Ndombele showing tonight in the Champions League exactly the reason why Tottenham Hotspur should have looked to snap the midfielder up when we had the chance in the summer just passed us.

Would have been the perfect dominant player to have in the middle of the park.#THFC #COYS

— Ricky Sacks 🎙 (@RickSpur) September 19, 2018
With bids like £3 million plus Josh Onomah we had no chance

— Harry C (@HazSpur92) September 19, 2018
Ndombele, fekir and depay would have been dream signings

— Daz (@the_life_of_daz) September 19, 2018
This conversation it really hurts Ricky. Its madness that we didnt add at least one midfielder. Ndombele would be perfect addition…

— Dimitris (@dimitriskan94) September 19, 2018
Not signing a CM seemed ridiculous given the physical issues of VW, HW and MD, and is already being proved so. Bloody infuriating.

— SalopianCOYS (@kanagawaben) September 19, 2018
Read more: Pochettino explains the real reason behind leaving out key players for the Inter Milan clash