Twitter: Tottenham Fans Are Worried As Kane Limps Off In 6-0 Rout Over Millwall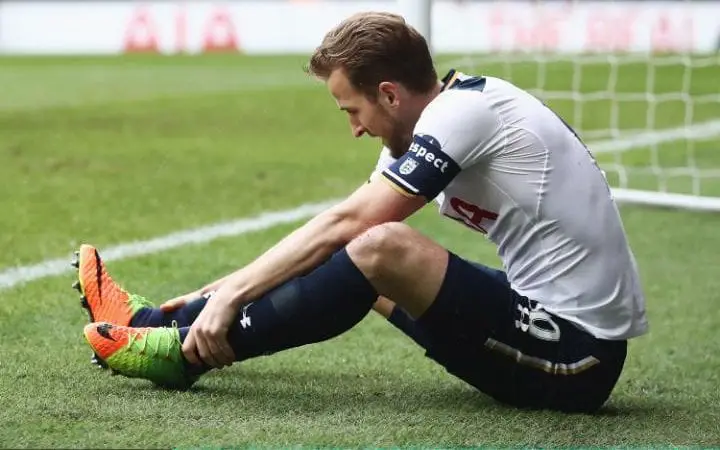 Tottenham marched on to Wembley as they defeated Millwall 6-0 at White Hart Lane. It didn't start all too well for Mauricio Pochettino's side as they lost top scorer Harry Kane to what seems to be an ankle injury that could keep him out for a while.
Things did get better as his replacement Christian Eriksen got the scoring started in the 31st minute. The floodgates opened after that as Son Heung-min scored twice on either side of half time before Dele Alli got his name onto the score sheet.
There was even time for Vincent Janssen to score before Son completed the rout with his third in the 92nd minute.
While the club wait to see who they could face in semi-finals, there is a lot of cause for concern about the extent of Kane's injury.
We look back at the game and share the best reactions from the fans on Kane's injury and the emphatic win.
I'm not a betting man but if I was I would put my house on that Kane won't kick a ball again this season that looked real bad today sadly

— Paul Dyer (@mabbutt) March 12, 2017
Kane could be out for the rest of the season…. good thing Janssen scored amiright??????

— (@NotRaylen) March 12, 2017
Sounds like we'll be lucky to have Kane back for the Woolwich game #COYS

— Iain (@ID_COYS) March 12, 2017
Southampton next week then a international break hopefully that will be enough for Kane to recover fingers crossed

— Servant of Poch (@1966THFC) March 12, 2017
If Kane is out for the season then so am I #MIA

— Jalen Freebandz (@jalenfreeman3) March 12, 2017
2nd in league and cup semi! Not bad considering injury lay offs to Lloris, Toby, Jan, Rose and Kane. We've not had it easy!! THFC COYS

— Ian Willmott (@Will0770) March 12, 2017
Pochettino did not sound very optimistic on Kane, saying it looks a similar ankle injury to the one that kept him out for seven weeks

— Matt Law (@Matt_Law_DT) March 12, 2017
International break is coming at an ideal time. Kane left WHL wearing a protective boot – hopefully two weeks is enough time to recover.

— Spurs In The Blood (@SpursInTheBlood) March 12, 2017
Kane leaving WHL on crutches.

Arsenal are gonna get away with it again, aren't they?! pic.twitter.com/AdRjvh3LgI

— Footy Accumulators (@FootyAccums) March 12, 2017
Vincent Janssen scores his first goal for Spurs in open play. Who needs Harry Kane?

— Gary Lineker (@GaryLineker) March 12, 2017
If Kane is out for a month then it's title race over for Spurs.

— Foreverblue (@ForeverBlue_07) March 12, 2017
the Spurs drug team got Bale back in 17 days after this. Kane will be fine by tuesday pic.twitter.com/xRAnQmuiME

— kenny bromega (@_socoamaretto) March 12, 2017
If Harry Kane is out for a while with that injury that could be Tottenham out of the top 4

— Hi, My name is Joe (@SayNoMore33) March 12, 2017