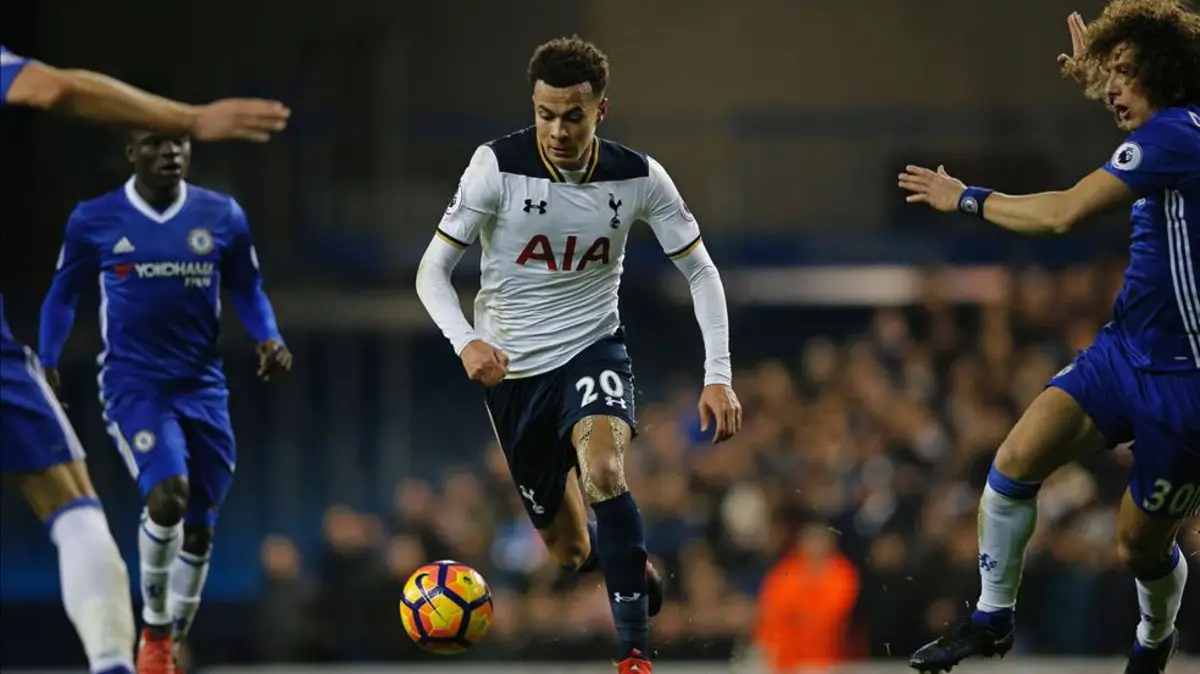 Read any football headlines this season and two young names have stood out: Dele Alli and Kylian Mbappe. The former has continued to fulfil the promise he showed when he first came onto the scene back in 2011, while the latter has become an instant star in 2017.
With both players in red hot form this season and talk of transfers are in the air, some serious sums of money are currently being bandied around. At the last count, Monaco had just rejected a £103 million offer for 18-year-old Mbappe (Telegraph). As for Alli, possible interest from Manchester City and Real Madrid has pushed his estimated value up to £100 million.
With lottery-type numbers flying around, the world is clearly hot on Alli and Mbappe, but the question is, are they worth it? More importantly, if they are worth it, which one is worth the most? Naturally, the old adage that football is a funny old game will ultimately ring true in the end because we don't know what will happen.
However, it's always fun to speculate, so we've picked out three potential reasons why one player might just have the financial edge over the other when it comes to the crunch.
Alli is a World Away from Mbappe
Perhaps the biggest reason Alli might get the nod over Mbappe in terms of overall value is his experience at international level. At the close of the 2016/2017 season, the 21-year-old had played 17 times for England at senior level and 17 times as a junior.
In fact, if you click here and look at Sun Bets' latest odds on players to make England's World Cup squad, Alli is a virtual shoe-in. With odds of 1/10, he's as certain to make play in the 2018 World Cup as Harry Kane, Joe Hart and Gary Cahill.
In contrast, Mbappe has played just twice for France as a senior and 13 times at under 17/19. Now, it's worth pointing out that Mbappe is still just 18 and Alli has three years on him.
So, in terms of experience at the highest level (a level that really is the marker for quality), the nod has to go to Alli on this occasion.
Mbappe Could be Another Adu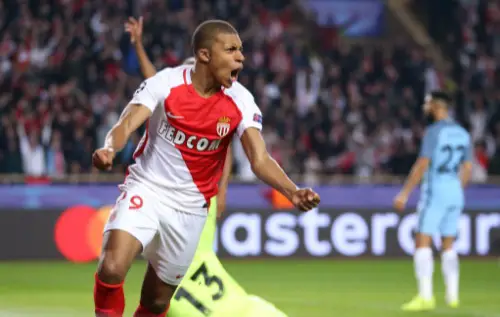 They say age is just a number, but in footballing terms, it is so much more than that. Yes, it's great when a youngster bursts through like Mbappe, but how many times have we seen the next great prospect fall from grace and into the tunnel of obscurity? The most obvious example in recent times is Mr Freddy Adu.
Once hailed as the second coming of Pele, Adu turned pro at aged 14 and looked as though he was going to be a star in the game. After playing in his native America, Adu found his way to Europe via Benfica. After bouncing between the Portuguese club, Monaco and a host of other teams, he eventually headed back to the US. Today, at just 27, he's struggling to find someone to take him and is the definition of a hype-train that's been firmly derailed.
Now, there's no suggestion Mbappe will go the same route, but it's possible. One hit wonders aren't just confined to the pop charts and the French forward may just be on a hot streak. In comparison, Alli has managed to prove himself over the last few seasons. 18 goals in 35 Premier League appearances and a goal for England in the World Cup (from midfield) is a sign he's not just here for a minute. So, again, in this regard, Alli is a more valuable player.
The Stats Don't Lie
If there's one area where we could say that Mbappe is more valuable it's his stats. According to WhoScored.com, the wonder kid has 12 Ligue 1 goals in 17 appearances and an overall rating of 7.21 compared to Allie's 7.18. Of course, stats only tell half the story and Alli has more games under his belt and, therefore, his average is going to be more in line with his overall talent.
However, we simply can't ignore what Mbappe has done this season. In fact, the whole footballing world can't ignore what he's done. Does this mean he's worth £100 million+? Probably not, but he's certainly a prospect in the making.
If it was our money, however, we'd be more likely to spend it on Allie. He's got the most experience. He's proven(ing) himself on the international stage and he's had an impressive season. Would we say the same in a few seasons time? Who knows, but for now we're making a bid for Alli.
Guest article by Daniel Smyth
Daniel Smyth is a betting and sports writer with almost a decade of experience in the industry. After starting out as a poker player and writer, he's since turned his attention to all forms of betting. Today, Daniel focuses his attention on football, boxing and MMA.
Tottenham interested in £44m January move for Barcelona starlet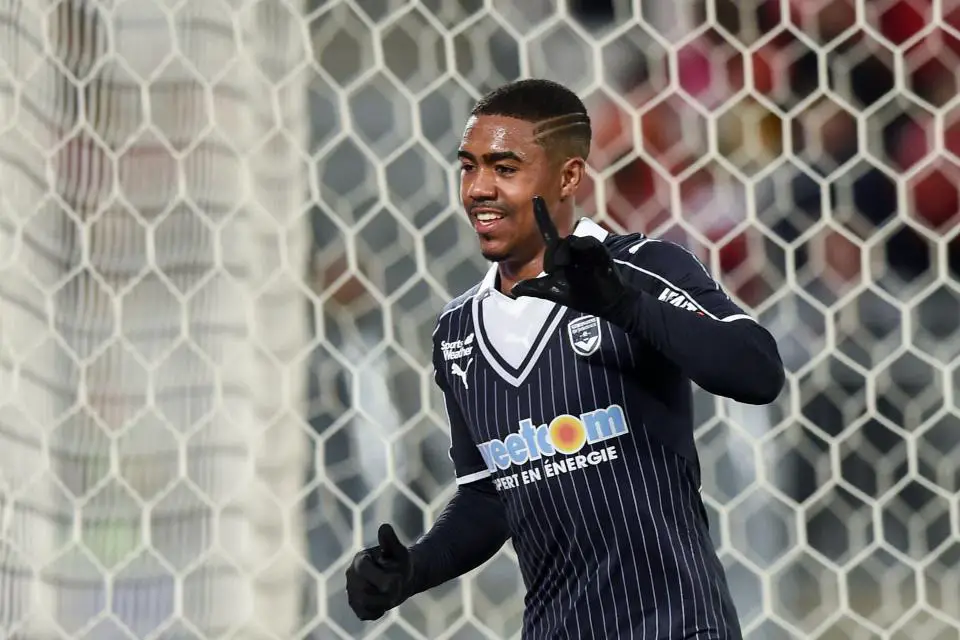 Tottenham are interested in a £44m move for Barcelona's Brazilian winger Malcom, according to Sport (h/t Daily Mail). Spurs had an inactive summer window and it looks like we might go big in January.
Malcom joined Barcelona at the start of the season but has featured just twice for the Catalan giants. He has played 25 minutes for the Blaugrana this season, with the Brazilian being unable to break into a playing XI featuring the likes of Ousmane Dembele, Lionel Messi and Philippe Coutinho.
The winger had a sensational season in the Ligue 1 before moving to the La Liga, scoring 12 goals and providing 7 assists in 35 league appearances. He is surely a quality player whose potential is not being utilized in Spain.
Considering the quality in our squad and also the 21-year-old Barca winger's talent, it could be a perfect match. Malcom would add some incredible depth to our squad and Pochettino must make a move in January.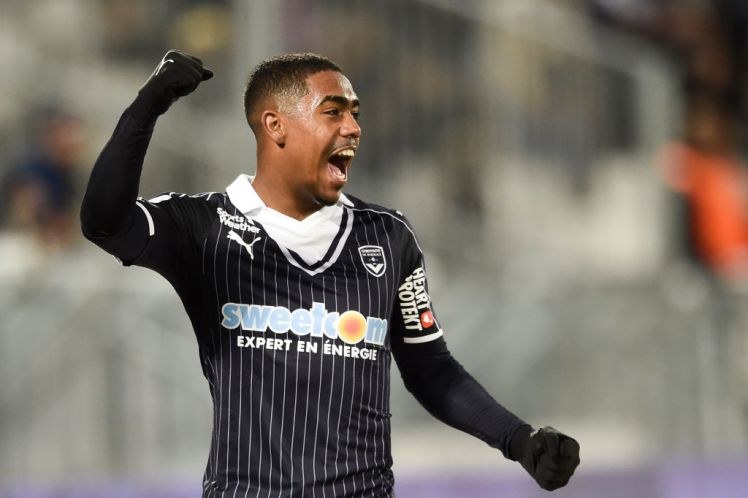 Though £44m seems steep, it could be a gamble worth taking as the young star has all the tools required to take the Premier League by storm with more game time.
Whether or not Barcelona would let go of a player they signed just a few months back remains to be seen but this is a move we must make to bolster our attacking reinforcements in January.
Read More: "Shushing the racists, hands down": Some Tottenham fans relive the memories as club shares a video of wonder goals against West Ham
After the quiet summer window, a statement signing in January would go a long way in conveying a message to our rivals.
[Video] This latest aerial video of Tottenham's $1bn new stadium is absolutely wonderful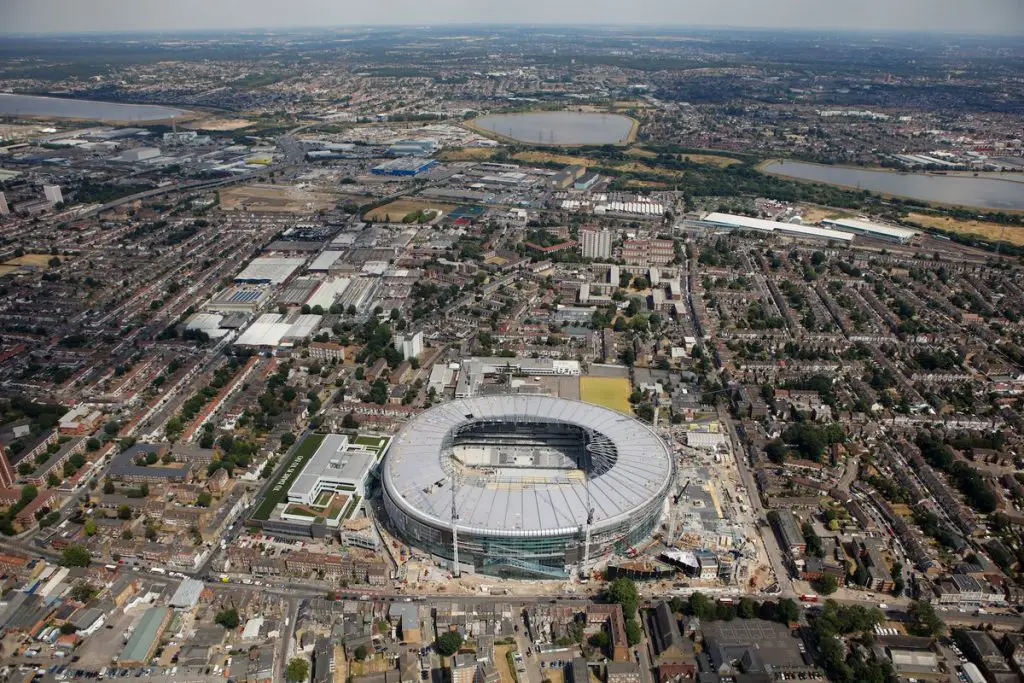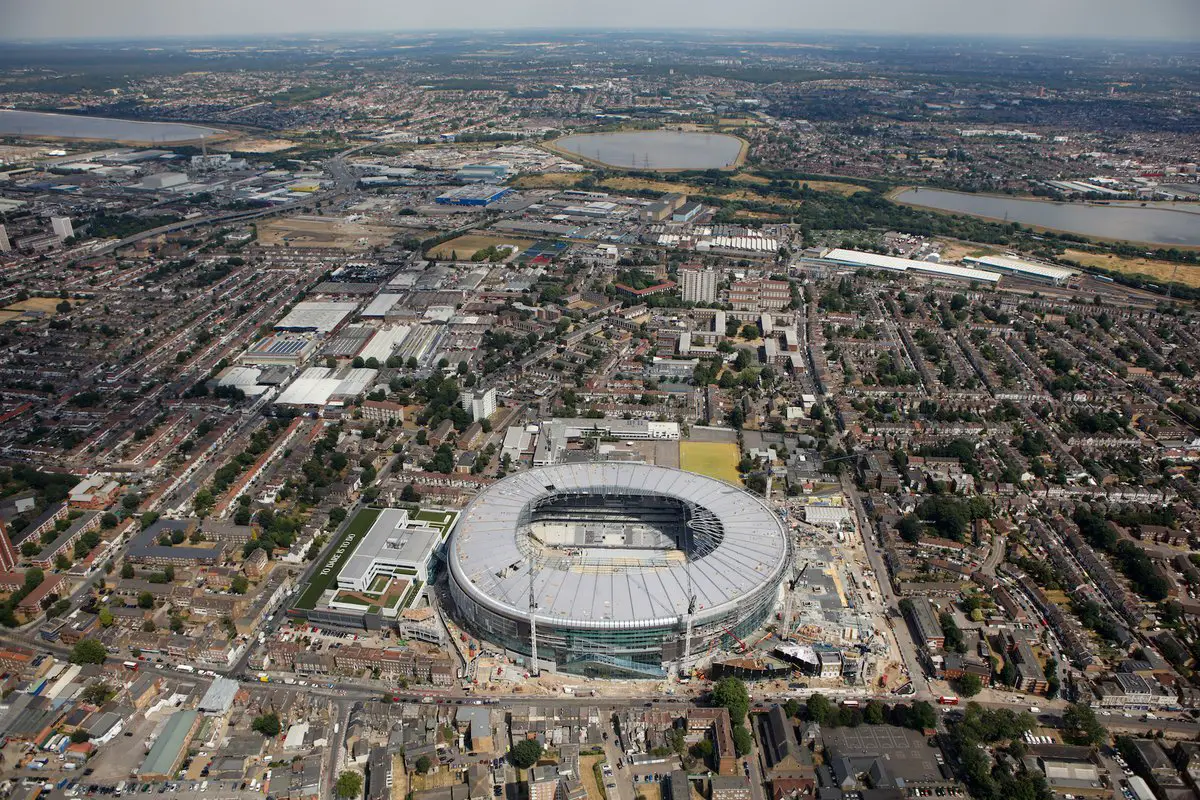 YouTuber Mr AV (h/t Football.London) has posted a new high-definition video of our club's stunning new $1bn stadium. The footage provides us with a clear picture of how much work has been done in terms of the construction.
The video also showed the soon-to-be-opened club megastore and the Tottenham Museum. The aerial footage of the new stadium was wonderful as it also showed the overall structure of the stadium and the single-tier 17,500-seater south stand. The video also shows the area where the giant golden cockerel will sit above that stand.
It is not known as to when the stadium would be available for use but it looks like the construction is progressing at a reasonable rate.
It was indeed a disappointment when it was decided by the club hierarchy that we would be playing our home games at Wembley this season but that would all change when the stadium is unveiled officially. The construction has taken quite a bit of time and it will be an exciting phase when the work is completed.
Read More: "He is quick, smart and he can score" – Tottenham star warns his team of West Ham star's quality
The new stadium would surely serve as a boost to the entire club and it would wipe out any negativity surrounding Tottenham. The club too have been keeping us updated on the progress regarding the stadium and we'll have to wait to see what the club say next regarding the completion of the stadium work.
"Shushing the racists, hands down": Some Tottenham fans relive the memories as club shares a video of wonder goals against West Ham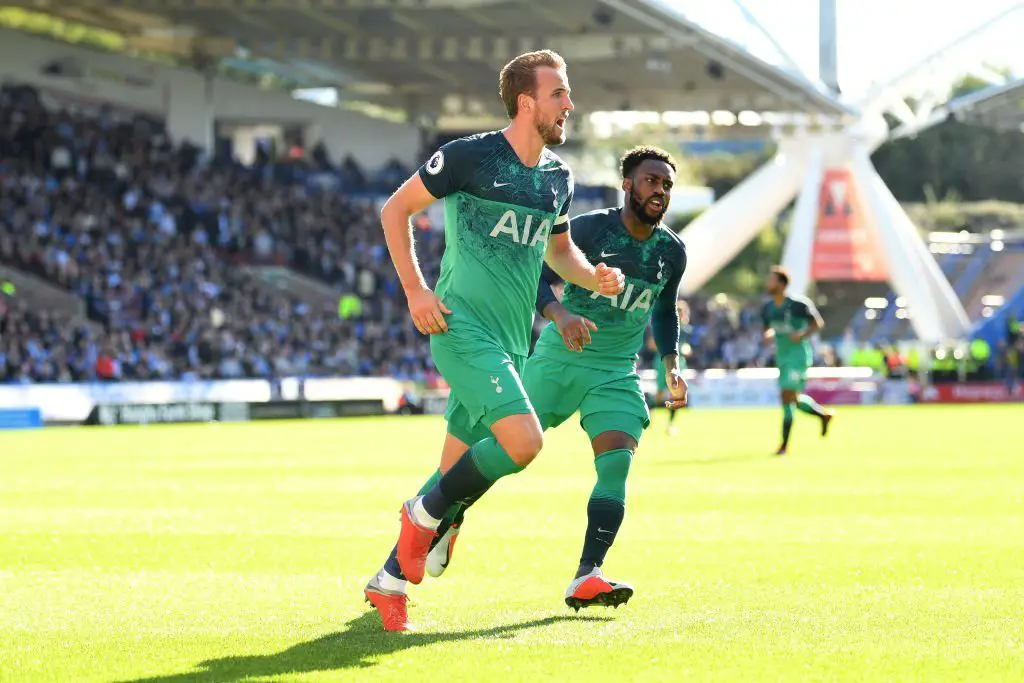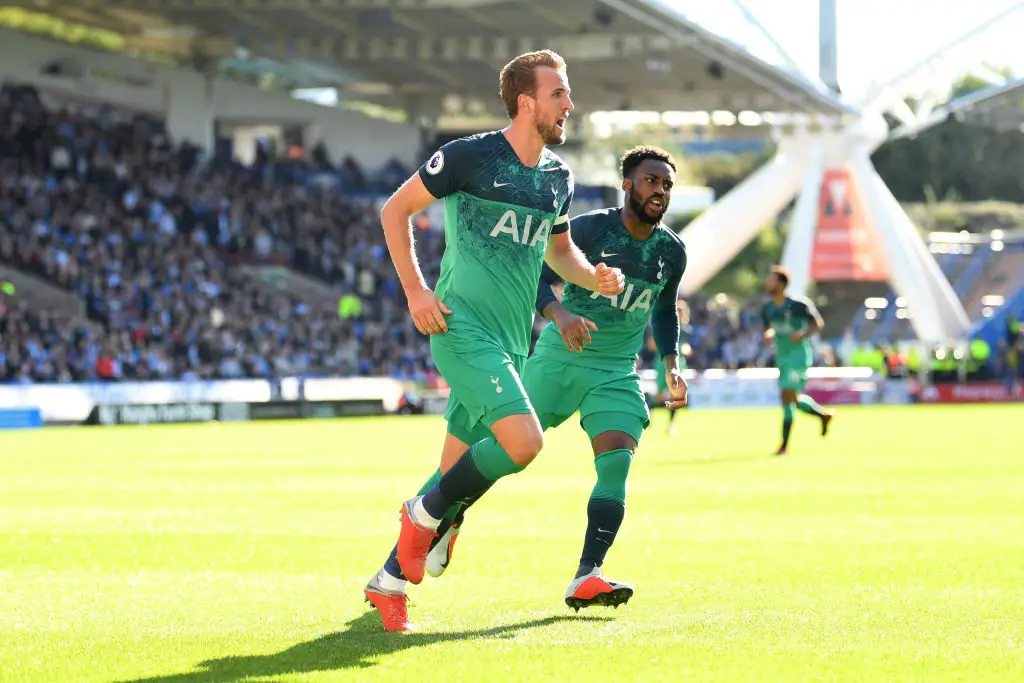 Tottenham are set to face West Ham on Saturday and the club shared a video featuring some of the best goals we have scored against the Hammers in the past.
The video featured some memorable and stunning strikes from the likes of Gareth Bale, Son Heung-min, Jermain Defoe and Dimitar Berbatov.
Tottenham's past 8 meetings with West Ham has seen 28 goals being scored, at an average of 3.5 per game, hence, it is logical that the club has shared a video of some great goals from the past. The game on Saturday presents us with a chance to keep the pressure on the teams above us and we shouldn't drop points.
The video was a trip down the memory lane and the fans had a say on it. The Tottenham faithful reacted to the video on Twitter and a lot of them had some nice things to say.
Defoe's run through their entire team is my fav

— JaiP (@JaiP72) October 19, 2018
The first Bale one I think.
But there's a message in this video – shots from outside the box (in some cases WAY outside) seem like a good way to beat West Ham.

— Stephen Grist (@Sjgrist) October 19, 2018
Stalteri, hero

— MarcoPolo (@marcusssbatt) October 19, 2018
Sonny's screamer shushing the racists, hands down.

— YoojinJung (@3POR2D2) October 19, 2018
Does anyone else completely lose interest when you hear that awful commentator for the Spurs videos 🙄🙄

— Jurts__COYS94 (@THFC_COYS94) October 19, 2018
All of them COYS

— Wally (@thfcwally) October 19, 2018