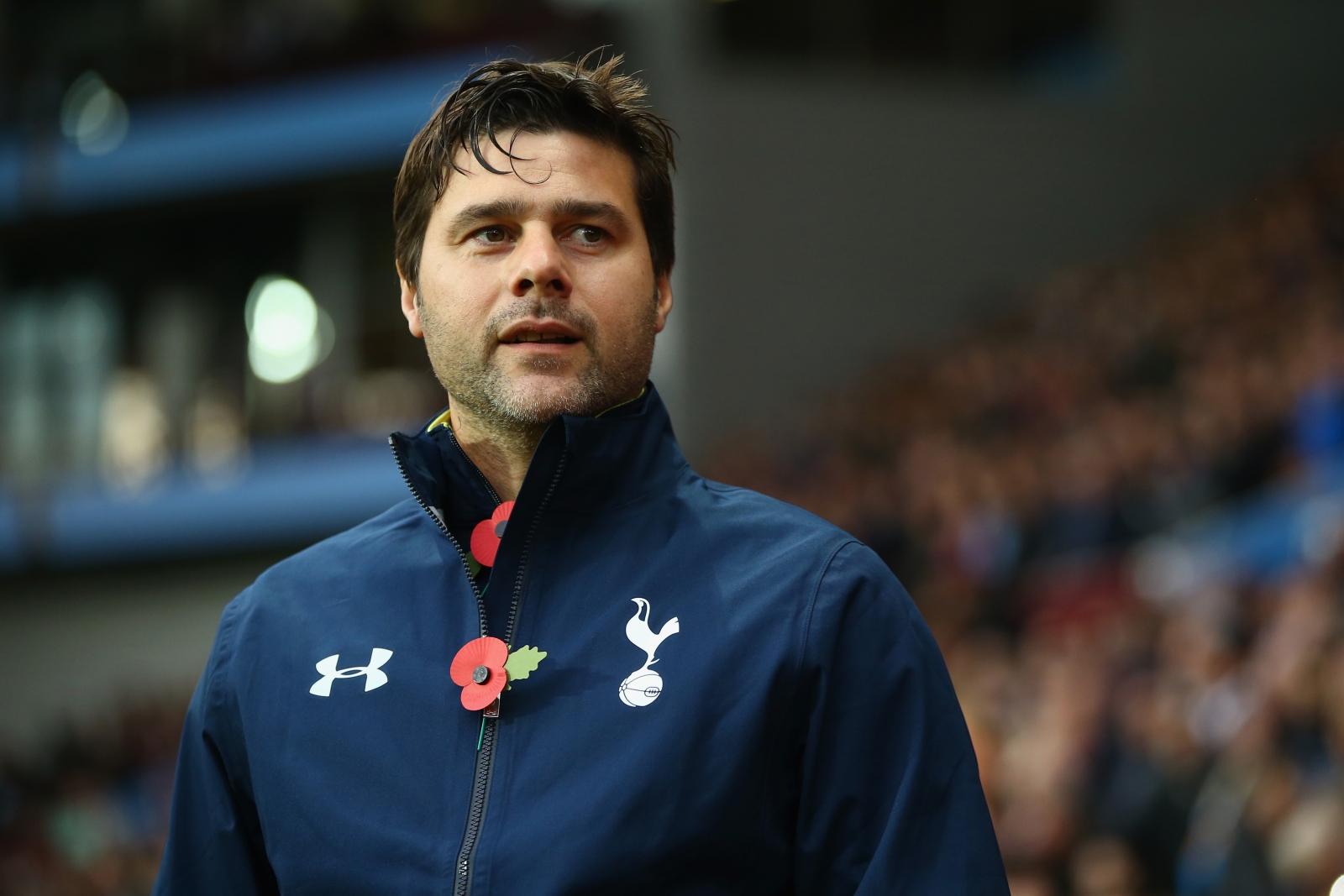 Tottenham's slow start left Chelsea as runaway winners of the Premier League last season. Meanwhile both Manchester clubs were in a period of transition with new managers taking time to settle at their clubs. With this in mind, it's time to take a look at Spurs' main rivals for next season, with heavy spending likely to have a major impact.
While the likes of 888sport questioned if José Mourinho had lost the plot last season, Manchester United finished on a high. After a Europa League gamble, they secured a Champions League spot, giving them the freedom to spend. Mourinho's approach for familiar face Nemanja Matić may prove to be one of the canniest pieces of business in the transfer window, as the Daily Mail reports. If United sign their other major transfer target, Real Madrid forward Álvaro Morata, they will be frightening prospects, and likely favourites for the league.
Manchester City have already spent big money, signing Ederson and Bernardo Silva, while the likes of Gabriel Jesus and Leroy Sané, as well as Pep Guardiola himself, are now familiar with the pace of the Premier League. If their exciting new continental signings settle as they completely revamp their squad, they will certainly be dangerous.
Despite Chelsea's success last season, uncertainty is simmering behind the scenes. Diego Costa, scorer of 20 goals last season, is consistently being linked away from the club. Combined with the loss of stalwart and Blues icon John Terry, the club will struggle to replace these two talismanic figures. Their system could also be an issue, with Antonio Conte's side likely to face more challenges next term as their rivals become more consistent.
Although Liverpool have signed Mohamed Salah from Roma for a club record fee, the Reds face being priced out of moves for primary targets Naby Keïta, and Southampton's Virgil van Dijk. It is likely that this will be a season too soon for contention, and they will focus instead on guaranteeing Champions League qualification.
Tottenham fans should be reassured by the stability of the squad. Only Kyle Walker is likely to leave, in a big-money deal to Manchester City, after being ousted by Keiran Trippier. The need to sign a striker to ease the pressure on Harry Kane is crucial, with Josh King being consistently linked. Protecting Kane, who captained England during the summer friendlies, will be essential to any hope of title glory.
Spurs fans can also take delight from Arsenal's likelihood to struggle for a Champions League spot. With Alexis Sánchez being linked to Manchester City, as the Guardian reports, this could be yet another miserable season for the Gunners, as they scrap with big-spending Everton for sixth.
With all the big spending by the top four this season, the league is likely to be much tighter than last term. Although the Manchester giants, with their heavy spending, are likely to start the season as favourites, this won't bother Mauricio Pochettino in the slightest.
How Football Stars Influence Success of Their Teams
Football and marketing are closely intertwined, that's why so many stars are tidbits not only because of their sports skills, but also thanks to their popularity among fans.It is enough to have a look at how the transfer of Cristiano Ronaldo changed the position of Turin Juventus in social media. The number of subscribers and views increased by several million. It is obvious that the Portuguese's personal fans continue to follow him now, when he is the member of the Old Lady. It is also confirmed by the fact that the first home game of Madrid Real set an anti-record in terms of attendance — the stadium was packed with less than 50% audience.
Juventus has received notable profits not only due to the increase in the number of subscribers, but also thanks to selling T-shirts with Ronaldo name on them. They were sold out in a blink of an eye. However, this is a good example of how the team won from such a transfer. We are not taking into consideration that during the first games Cristiano did not realize his full potential. However, it can be clearly seen that he is doing his best, and results will definitely follow.
Soccer stars have become a real goal for the giants who aspire not only to add a strong player to their lineup, but also to get a media person whose T-shirts are well sold. Such situation in the team sport is unlikely to lead to anything good, because it is not tennis or any other individual discipline. In football, mutual understanding on the field is important, not the number of stars playing on it.
Marketing Success of Clubs
When it comes to the marketing success of clubs, Manchester United comes to mind instantly. Here, we can give an example of Angel Di Maria, who was introduced to much fanfare, and fans had high hopes for him. On the field, the Argentinean showed himself extremely unconvincingly, but quickly redeemed his transfer thanks to T-shirts selling. MU had the similar situation with Alexis Sanchez, who can not find his game yet, but his merchandise is very popular.
It seems that the management of the Red Devils is quite satisfied with this development of events, while the results on the football field leave much to be desired. However, there are a lot of examples of how the player's transfer was successful for both the media and the sport. Among the latter we can name the following transfers:
They fully justified the money spent and helped their teams to make profit on the related merchandise. However, the destructive influence of the market is becoming more and more noticeable, therefore we run the risk of facing a situation where clubs will not buy players, but stars for the media.
"Shocker", "Bin Vorm" – Some Tottenham fans want goalkeeper to be sacked after Liverpool loss
Tottenham lost their second match of the season as Liverpool ran out 2-1 winners at Wembley. The Reds were the better side as goals from Georginio Wijnaldum and Roberto Firmino gave them a conformable lead.
Spur barely got an attack going but Erik Lamela scored in time added on. Michel Vorm could be blamed for both goals and Son Heung-min should have had a penalty in the last minute of the game.
Tottenham were flat throughout the tie and it is a bit of a concern that we are losing our steam at such an early stage of the season.
Mauricio Pochettino has to work on the side as our next game is a Champions League clash against Inter Milan on Tuesday.
Vorm wasn't the only poor player in the team and some of our fans were really upset with the result.
Cheers Vorm

— Kezzy (@HonkMyHonda) September 15, 2018
Vorms needs to go

— Anthony Plesmer (@Plesmer_) September 15, 2018
Stop lying to the fans! pic.twitter.com/VTMdCPALC9

— Harvey🏴󠁧󠁢󠁥󠁮󠁧󠁿 (@RocheHarvey) September 15, 2018
Why are you the way you are

— Salomon Olembé (@szechuancereal1) September 15, 2018
League title contender they said pic.twitter.com/SUaYQsYLNL

— Aga (@gal_akbar) September 15, 2018
Sell vorm now

— Cal (@thfccal) September 15, 2018
Bin Vorm

— Ř (@ClintonNJiesus) September 15, 2018
Yeah, that wasn't pk..my ass pic.twitter.com/ZQM3wPquld

— YoojinJung (@3POR2D2) September 15, 2018
Spurs always play two styles of football. Beautiful and shit. Today was shit's turn.

— yusuf khalil (@cn_yk) September 15, 2018
Disappointing? I would say a pathetic performance from the whole team is more accurate.

— Timmy Helley (@timhelley) September 15, 2018
— UFC Frenzy🔥 (@UFC_Frenzy) September 15, 2018
Harry Kane has lost his Vorm in front of Goal.

— Aaron Flynn (@Flynnzer89) September 15, 2018
Shocker.

— Brian Ellison (@brian_ellison) September 15, 2018
Read more: Tottenham lead race for Fulham star as club prepares new deal to retain him
Tottenham could inaugurate new stadium with high-voltage match against Chelsea in November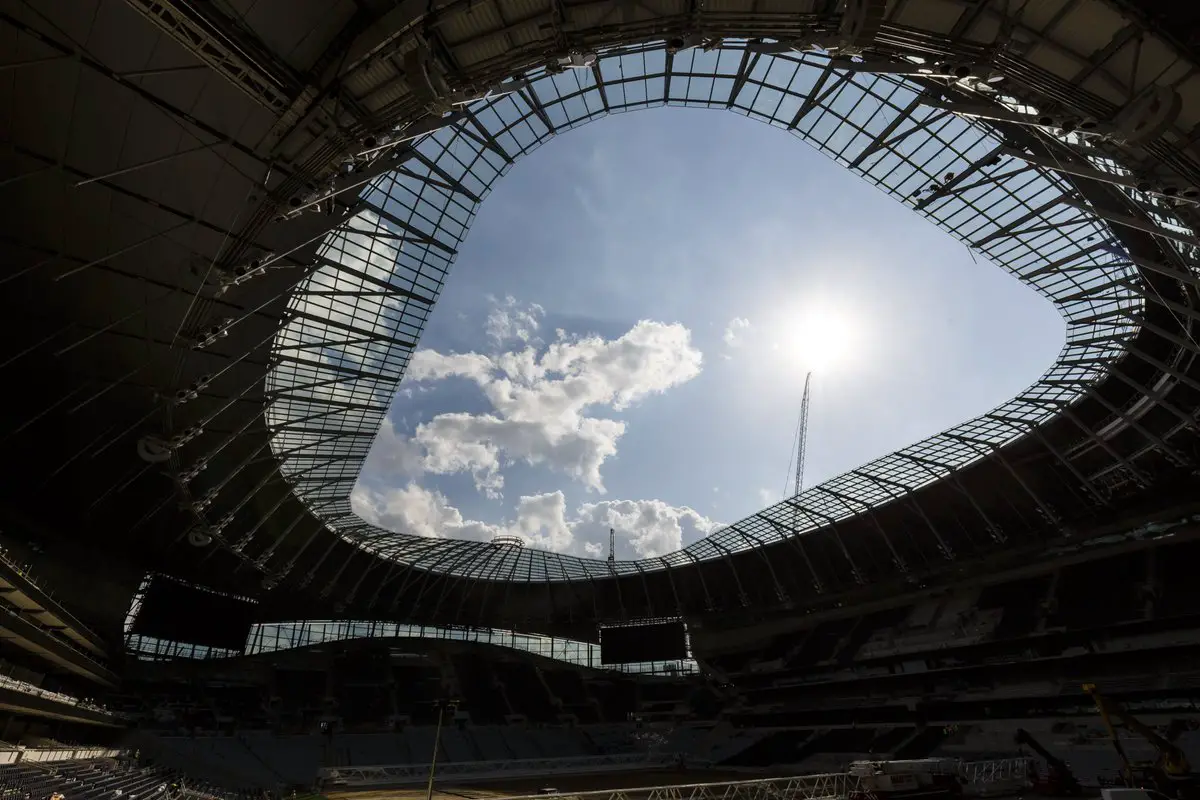 The Sun reports that Tottenham's new stadium could be ready for the clash against Chelsea on 24th November.
Tottenham released a statement confirming that the game against Manchester City would be pushed to 29th October but added that the stadium could be ready in time.
However, the match against the Cityzens will take place at Wembley while the home matches in the Champions League would also be played at the same stadium.
The report from the Sun further claims that even if our stadium is ready for the knockout phase of the competition, we might have to stick to playing at Wembley due to an article in the competition rules which states:
"In principle, a club must play all its matches in the competition at one and the same venue."
Chelsea clash would be difficult for the police and clubs
The Sun claims that Tottenham are set to inaugurate their new home with an explosive tie against London rivals Chelsea.
Tottenham expected to host Liverpool at their new ground on 15th September but issues with safety systems shelved those plans.
The clash against City had to be moved by a day too as Wembley will host an NFL game on 28th October, as per the Sun.
The report adds that opening the stadium with a clash against the Blues would not be ideal for the police or the clubs.
Read more: "You need to compete much, much better" – Pochettino unhappy with Tottenham side after 2-1 defeat to Watford
There have been clashes between the fans in previous encounters and the report adds that it would have been better to open the stadium against either Southampton or Burnley in December, as those are seen as "low-key" affairs.