The international break has come and gone, and teams are now counting their blessings and losses. Many players and indeed some coaches normally see the international break when players get involved in another brand of football for their national teams as a time for rest.
The games are seen as less intensive than the type played in the leagues and continental competitions, and therefore not as draining as those. Coaches also use this opportunity to work on their strategies. They take breaks, and take another look at their tactics and plans and how these has been working and failing, and make some amends while the players are away.
But one thing is always very significant in such cases, the players either come back the way they left for the breaks or they come back with some other stories. So, it's always a time when the coaches count their gains and their losses too. We have seen some club coaches in the past refusing to releases some of their crucial players for fears of the players getting injured while on national engagements. We have also witnessed players who are on the forms of their lives go for the breaks and come back with one story or the other that cuts the whole fairy tale shot.
Last season, the last international break saw Edin Hazard pick up an injury that kept him on the sidelines for more than 4 months. Chelsea suffered the problem of not starting the league with him, and this may have been instrumental to their woeful start.
Last week's break has also presented some stories that are not palatable to some teams and Liverpool and Chelsea are among them. Sadio Mane has been the powerhouse of Liverpool football club, though many people may not want to admit it. When Mane was out for a few weeks last season, the entire team felt the impact. While Liverpool averages 2.2 goals in the premier league with Mane, they won only one out of 7 games when he was away for the CAF Nations Cup last season. So, it is left to be seen how Liverpool will cope without him this term. The latest football odds tough, is showing that it would be a grave loss to Liverpool. He was substituted on the 89th minute of his country's 2-0 world cup qualifying defeat over Cape Verde on Saturday, and he is expected to be out for at least six weeks. The meaning is that he will miss the games against Manchester United and Tottenham. This is even when Liverpool has been struggling in their last games. It will actually be a heavy blow to them
Chelsea FC have also lost Ngolo Kante.  Though he is expected to be back after about 3 weeks, the truth is that he will not be available for selection for Chelsea's game against Crystal Palace. He may also be absent for their crunch tie against Roma in the Uefa Champions League, where they hope to win the group. Chelsea have not been without Kante since they bought him from Leicester City. While he has been phenomenal for them, no one knows exactly what things will look like when he is not there.
"The tackle was nice, eh?" – Mauricio Pochettino hails Eric Dier's incredible tackle on Sergio Ramos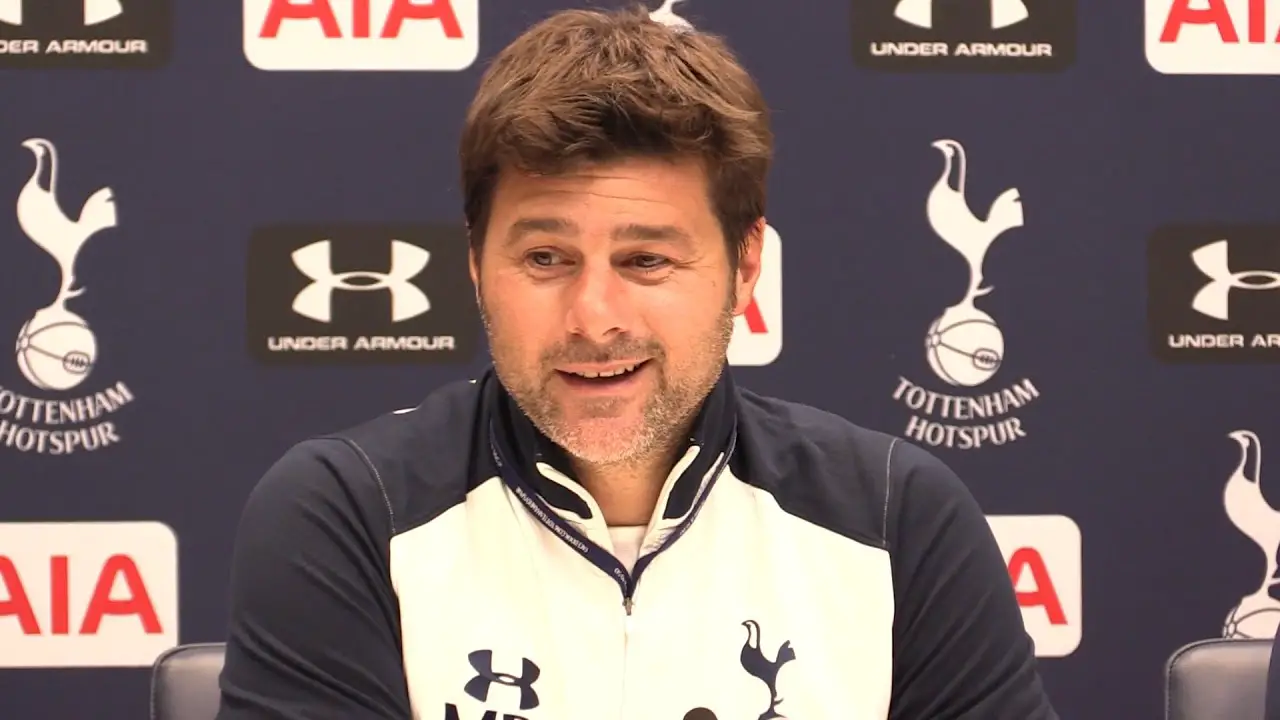 Tottenham manager Mauricio Pochettino believes Eric Dier's tackle on Sergio Ramos during England's 3-2 win over Spain was a reflection of what the Argentine has tried to instil at the club.
The Lilywhites have been brilliant under the manager since he took over from Southampton. We are now regulars for a top-four spot and lie a couple of points behind the Premier League leaders after eight games.
Pochettino was quoted by the Guardian as saying:
"The tackle was nice, eh?

"He touched the ball. In England, that's never a foul. In Europe, it's different. But to be brave like this – look, Dier is a holding midfielder and he was pressing Sergio Ramos in the penalty area.

"That is the mentality that, from day one at Spurs, we have tried to translate to the players. I feel proud about that. It's a fantastic attitude, one that we always need to keep pushing."
Dier did get booked for that challenge in Seville but it set the tone for the rest of the game. The manager also spoke about the significance of moments such as the one from Dier.
"The signal that you send to your opponents is important.

"To say: 'We are not scared of you. We come here and we want to beat you.'

"We can play good or bad but always it's about the attitude. With different attitudes, sure, the game would be completely different and have different results. With only talent you cannot beat any team. But talent with attitude is everything."
Tottenham have made a decent start in the league and hopefully, we will be able to carry the same form for the rest of the season.
Read more: Tottenham interested in £44m January move for Barcelona starlet
We have lost both our games in the Champions League so far, and face a couple of crucial ties against PSV Eindhoven next.
"I had friends that chose a criminal life" – Tottenham star opens up about how football saved him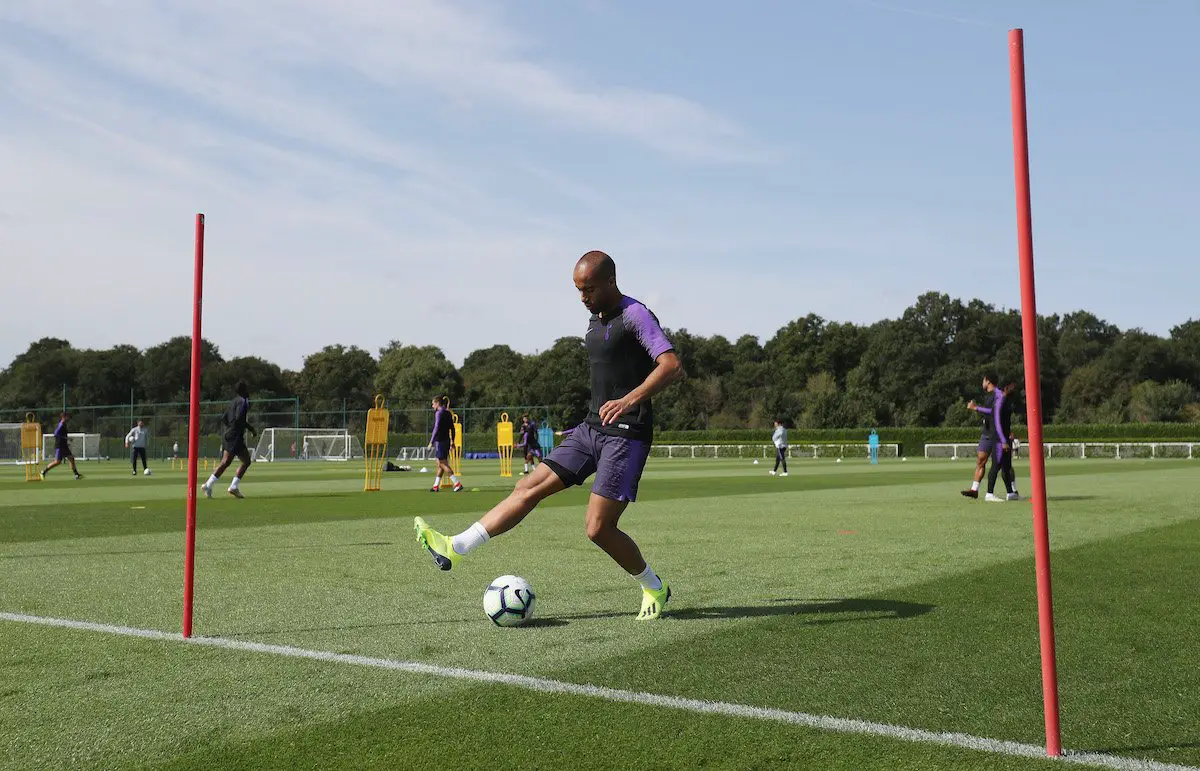 Tottenham attacker Lucas Moura has credited football of saving him from a life of crime in Sao Paulo.
The former Paris Saint-Germain star has found his feet in England, after a tough six months last season, and claimed a number of his friends went down the "bad way."
Moura was speaking to the Evening Standard and was quoted saying:
"It was very difficult when I was young because there are problems with violence, gangs, guns, drugs – a criminal life.

"I had friends that choose a criminal life. Some of them are in prison and some of them are dead. They chose the bad way.

"I played a lot of football in the street. My dream was to become a footballer – that's why I didn't go to the bad way. I always believed I could realise my dream and give another life to my family."
Moura added that his parents sent him down the right path and that he always wanted to be a footballer and nothing else.
The Brazilian's form this season saw him earn a recall to the national side. Moura has three goals from eight Premier League games and has been one of the more consistent players for Tottenham.
The 26-year-old was used sparingly by Mauricio Pochettino after joining us in January but believes he can get better.
"The first five months was to adapt to the new life, the new championship, the new coach, a new country, a new club.

"Now I've done a pre-season with the team and I understand what the coach expects from me. Here the game is so dynamic, the intensity is so high. I hope I'm a little far from my best. I'm playing well but can do better."
The Brazilian hasn't hit the levels that he did during his first few years with PSG but working with Pochettino should help him reach his potential.
Read more: Tottenham target's manager shoots down rumours of move for £20m star
The season is only a few games in and hopefully, we will see the best of Moura in the coming months.
"He is quick, smart and he can score" – Tottenham star warns his team of West Ham star's quality
Toby Alderweireld has warned Tottenham of Marko Arnautovic's quality ahead of the derby against West Ham on Saturday.
Tottenham have a couple of big games after the game against the Hammers as we play PSV in the Champions League and face Manchester City in the Premier League.
The Belgian was quoted by the Evening Standard as he wanted the side to be at their best:
"Arnautovic is a very good, player. He is quick, smart, strong and he can score. He's an all-round player so we have to be at our top level to beat them.

"It's a derby and it's always difficult there."
Arnautovic has been brilliant for West Ham and scored in their win over Manchester United recently. The 29-year-old has four goals and an assist in the Premier League from seven games and will be a threat against us.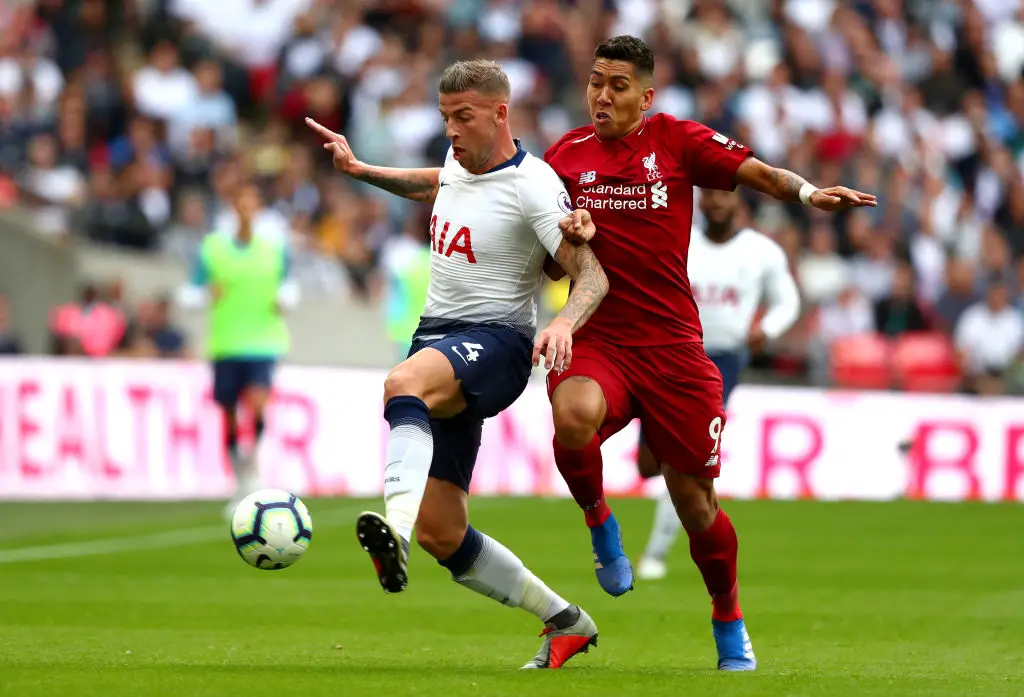 Tottenham also have to be wary of a few others at West Ham. Felipe Anderson and Andriy Yarmolenko can be deadly on their day, and it will be important for us to keep them in check on Saturday.
Spurs might have lost a couple of games this season in the Premier League but we aren't that far away from the top of the table.
Read more: "We have to put our foot down" – Tottenham star opens up about 'that' challenge and more after beating Spain
We lie just a couple of points behind the league-leading trio and hopefully, a win over the Hammers can take us to the top of the table on Saturday.