Tottenham might be the favourites for the much anticipated Premier League clash against arch-rivals Arsenal at the weekend and our chances of winning the game might have received a timely boost as one of our players is ready to face the Gunners.
Mousa Dembele, who was one of the best midfielders last season in the Premier League, has had to deal with a number of injury problems this campaign. The 30-year-old has been provided a few minutes here and there but is now ready to face Arsenal.
"My injury is much better," Dembele told Sky Sports. "I played 45 minutes in the last game (against Crystal Palace) so it is good.

"Of course, I want to be playing for the team and adding my value but right now I am very optimistic and feel good."
Dembele has had a lot of problems regarding his injuries but that has not really affected our results as we also won 3-1 against Real Madrid with the Belgian only playing around 24 minutes of that game.
We all know that Mauricio Pochettino is easing the player back by giving him sporadic minutes but Dembele does provide us with a lot more in midfield than Eric Dier and the sooner he returns to full fitness, the better it would be for us.
Dembele would be needed for other games which fill our calendars, such as the FA Cup and the Champions League knockout rounds and his experience will surely come in handy. We do have to keep him fit for the remainder of the season and that could be one reason why the 30-year-old may not start the game against Arsene Wenger's men.
The other reason could be the fact that we are doing pretty well without him starting games for us and he could come on for the last 20 minutes or so when the game is won or when we need to create something.
Hopefully, the latter scenario does not take place and we can win the game easily and keep some pressure on Manchester City, who are at the top of the table.
Games against Arsenal are never easy but we do start as favourites in this one, even if Dembele does not start for us.
Tottenham stadium update: New pitch to be laid out in October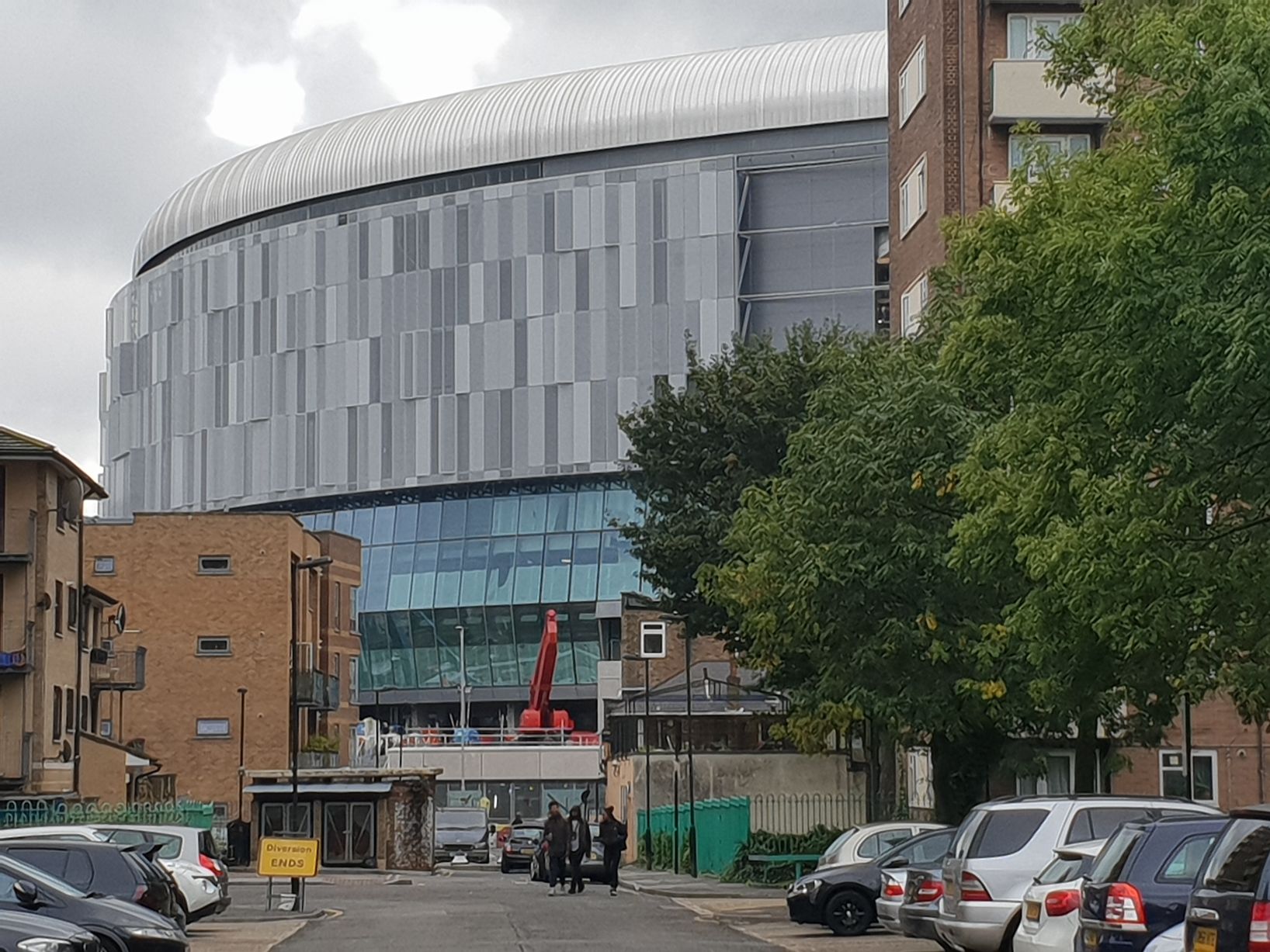 Tottenham's new stadium saw artificial lighting for the pitch being tested in the past week. The moveable lights are expected to help the pitch grow but there was no grass on the surface as per the video.
Football.london claims that the new pitch could be laid as early as October. The report adds that construction firm Mace revealed at a "Business Community Liaison Group" at Lilywhite House that the pitch would be laid in October.
The report adds that the dates for the test events would be revealed a month ahead of their schedule. The construction firm and club are certain that there would be no more delays regarding these events.
Football.london further claimed that an artificial NFL pitch has been installed at the base of our new home.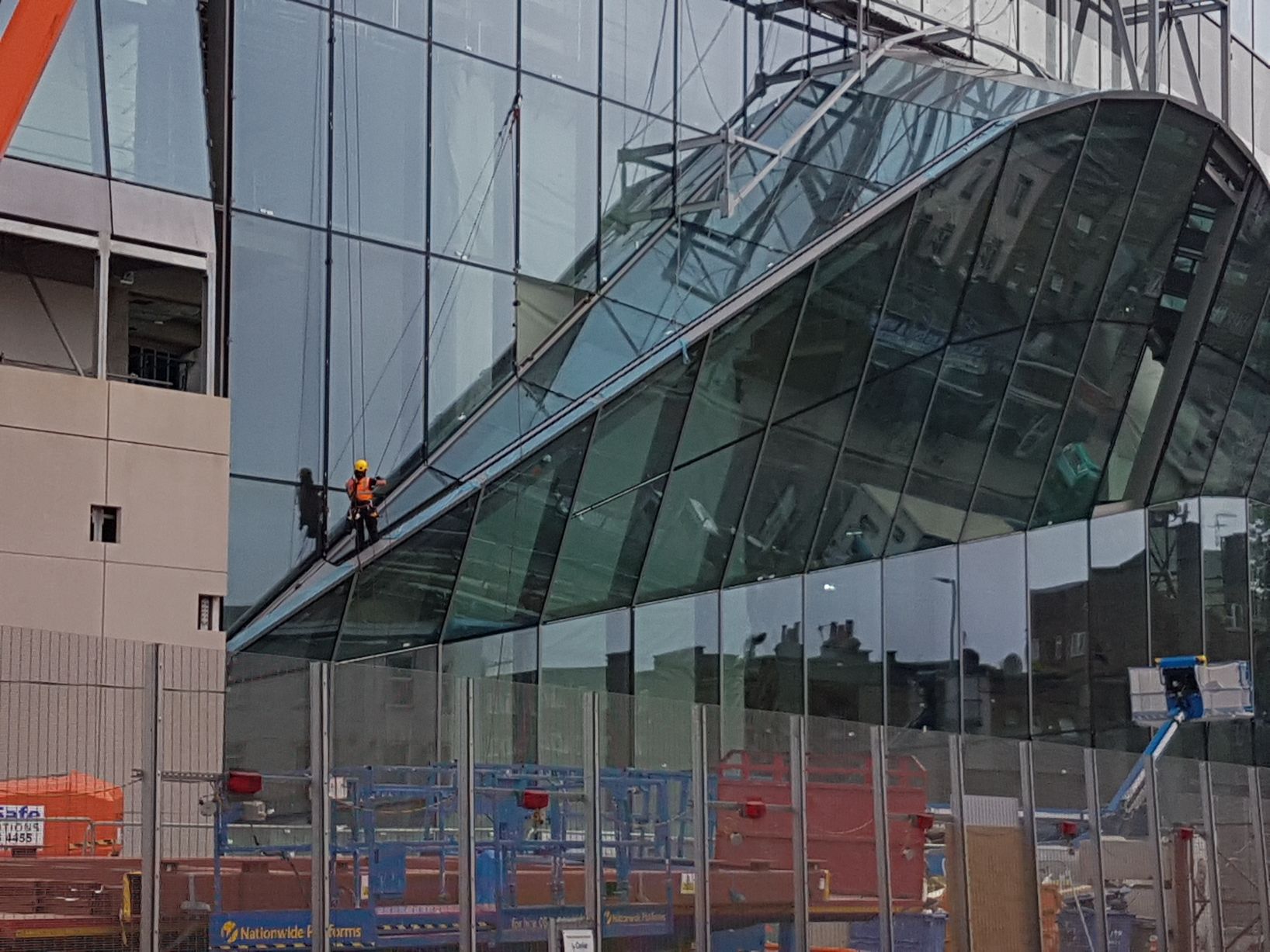 The latest revelations are good news for Tottenham fans who have been waiting for the stadium to be completed.
We all know that our first visitors were supposed to be Liverpool and we have been playing our Premier League home games at Wembley so far. Tottenham did play all their home games at Wembley last season as well and so, playing at this venue shouldn't be a problem for the team.
Read more: Former Tottenham star refutes claims of wanting to leave the club
The same stadium will be our home for the Champions League group clashes. However, Stadium MK has been selected as the venue for our Carabao Cup clash against Watford on Wednesday.
This Tottenham star pushed club to secure Stadium MK for Carabao Cup clash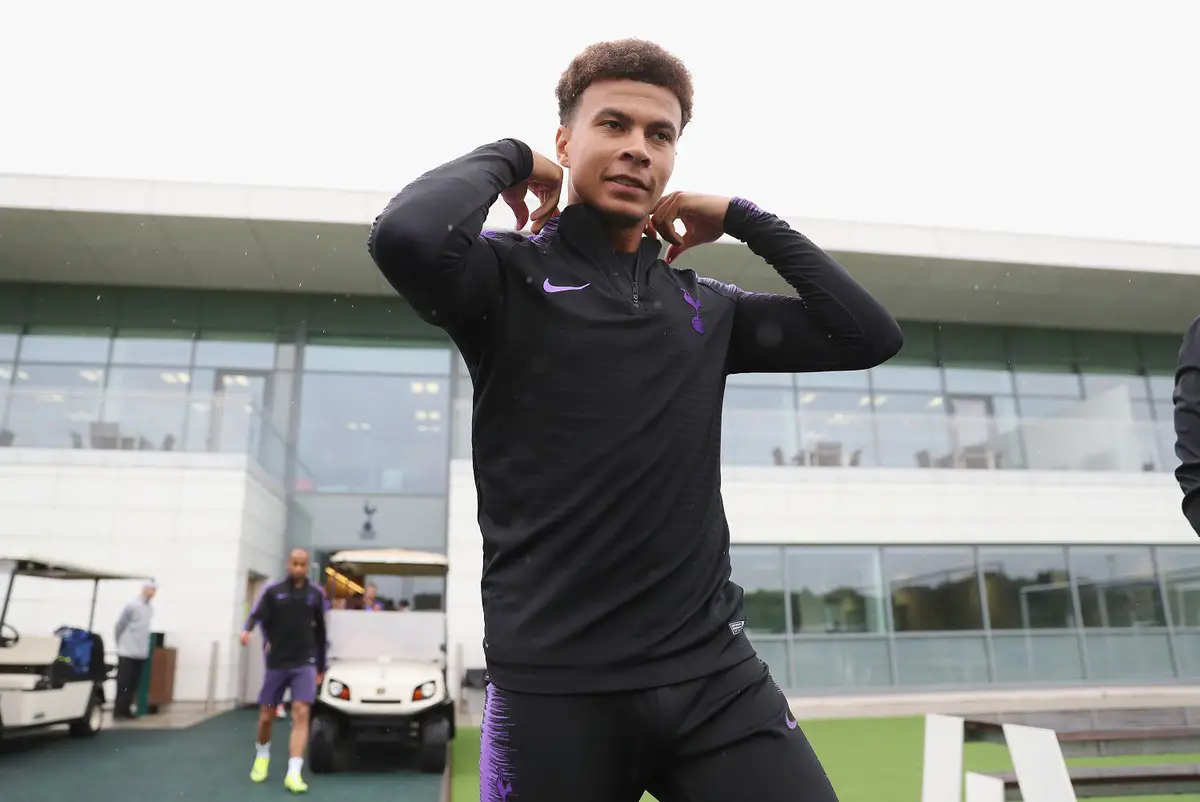 Tottenham will play their Carabao Cup Third Round clash against Watford at Stadium MK. The decision was taken with the help of the FA as Wembley is unavailable on Wednesday.
This would be our second home stadium this season after Wembley. Stadium MK will hold special memories for Dele Alli as we signed the youngster from MK Dons a few years ago.
The Englishman has become a crucial player for us and the midfielder spoke about returning to his old stomping ground.
"It's going to be a great experience to go back there!"

🗣️ Hear from @dele_official as he prepares to return to Milton Keynes tomorrow night when we take on @WatfordFC at Stadium MK. #COYS pic.twitter.com/elvIrcbBMX

— Tottenham Hotspur (@SpursOfficial) September 25, 2018
The 22-year-old claimed that he tried to push the stadium to be selected for the clash against Watford.
Alli added that he was excited as the rest of the Tottenham players would visit Stadium MK. The 22-year-old had even hyped up the venue to his teammates.
It isn't easy to make it to the top level and Alli added that his initial aim was to break into the first-team at MK Dons and then take it from there.
Read more: Tottenham star moves up in list of top scorers after goal against Brighton
We moved swiftly to sign the youngster back then and it has paid off really well. The attacking midfielder hasn't been brilliant for us in the ongoing campaign but the Carabao Cup clash in his old home could be the spark he needs.
"Helped me fall back in love with Spurs", "Warrior" – Some Tottenham fans love former player's tweet
Former Tottenham star Ryan Mason's football career came to a premature end after he picked up a skull fracture while playing for Hull City.
The former Spurs was facing Chelsea and hung his boots in 2018 but is adored by many fans.
Now 27, the midfielder shared a video of him scoring a goal for us four years ago and what a strike it was from the Englishman.
4 years ago today! What a feeling 💙 pic.twitter.com/giCOFM2o4Q

— Ryan Mason (@RyanMason) September 24, 2018
This was Mason's first goal for Spurs and it came in a League Cup fixture against Nottingham Forest.
The midfielder might not have been the most gifted player ever but he always gave 100% on the pitch and his move to Hull City, unfortunately, did not work out.
Mason played for numerous clubs in the English system, serving stints at Millwall, Yeovil Town and Doncaster Rovers.
The former Spurs star also had one cap for the England national side in 2015 and a number of fans tweeted their love for the player after his post.
You helped me fall back in love with Spurs, Ryan – you'll always have a place in every fans' heart 💙

— Spurs Stat Man (@SpursStatMan) September 24, 2018
Superb strike, Ryan! Watching you rise through the ranks meant so much to us fans. Hopefully we see you back home coaching at Hotspur Way soon. 💙 #OneOfOurOwn

— Lilywhite Spurs (@Lilywhite_Spurs) September 24, 2018
Super strike.

Was great watching you, Andros Townsend and Harry Kane coming through the ranks, means more to us fans than you probably realise.

— stu rice & peas (@inremotepart) September 24, 2018
On today's reading that probably should of won the puskas goal of 2014 mate

— noname (@yiddooooo) September 24, 2018
Wow. 4 years. A moment that was pretty special. Thank you Ryan.

— SpursNews (@SpursNews1961) September 24, 2018
#OneOfOurOwn ❤️

— Jon Mannings (@jonthfc) September 24, 2018
I was there behind the goal with one of my sons and what you don't see on the clip is the moment you saw the ball go in you looked down and clenched both fists to your chest. #purejoy we loved that goal 👏👏👏👏👏

— Mark Levene (@LeveneMark) September 24, 2018
Still one of my fav strikes from a Spurs player🙌🏻 #youaintsavingthat

— Graham O'Brien (@GrahamScutzy) September 24, 2018
And then you started against Arsenal on the weekend, became a fan ever since 💙

— MagicalMoura (@ashleythezulu) September 24, 2018
Mason we love u

— Tanaka Gwatsvaira (@Jullo18) September 24, 2018
Warrior.

— Jamie Frost (@ospriet) September 24, 2018
Read more: "I'm happy at Tottenham" – Star claims he has work to do at Spurs despite interest from Bayern Munich