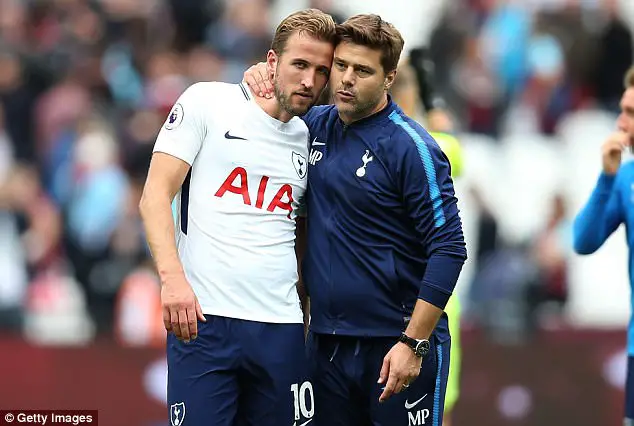 It really is a great season for Pochettino with the Spurs and the book he just launched reveals a lot on the tactics he used to get there. Apparently, he is very focused on relationships and the way they influence the entire team dynamics. In the book mentioned above, there is a tale that sheds some light on this interesting approach.
The Trip to Argentina
Pochettino and his staff were on a trip to Argentina along with the Spurs chairman, Levy. They went for some rapid water rafting and, of course, the situation got a little tricky. Jesus Perez, the assistant manager and the goalkeeper were thrown from the boat but the third member of the crew, Miguel D'Agostino was missing. Only a few seconds passed until it became clear he was trapped under the raft and this situation seemed to have happened for more than 30 seconds. Given the tricky situation they were facing, Pochettino said his only focus was to save the chairman, a joke that he didn't really have to say since it's obvious that their relationship is truly special. The rafting incident ended well for the entire team and they returned to camp to laugh and bond some more about their near-death experience. Perhaps they even went to a casino for some Star Spins free spins, who knows?
"The key is how we support and work together"
After performing the miracle of beating Real Madrid 3-1 in the Champions League, a lot of attention went The Spurs' way. A lot of managers wanted to know that the secret was, what the brilliant tactic that allowed this to happen was. Pochettino, on the other hand, insists that it is all about the way the team supports and works together. It's about how important every person feels in this highly-tuned mechanism and it is also about wanting to work together to accomplish a collective dream. Apart from the strong belief that nothing is stronger than the team, Pochettino said that he is always trying to improve himself and the people around him and help them in any ways possible. You can never stop evolving and, just as well, you can never come to think that there are nothing and nobody that can help you.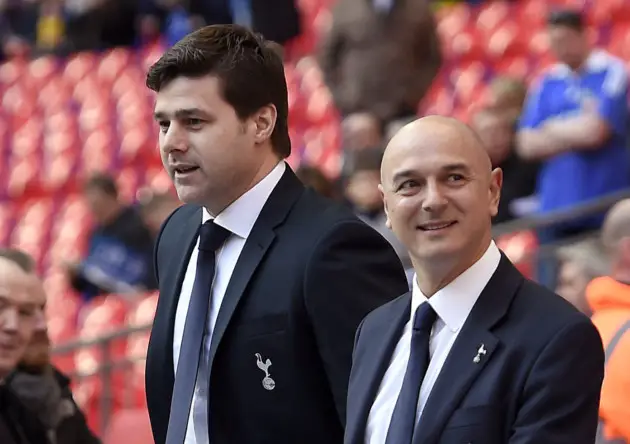 Future plans for Pochettino
Asked about future plans, Tottenham manager said that his commitment to the club and Daniel is complete and it only depends on them to decide if the will still be there after 20 years. He believes that Tottenham has massive potential and the work, done in the previous three, four years is just now showing and the peak is yet to be achieved. He also admitted that it's a great feeling to be able to help the club, the players and the fans and the fact that everyone is looking at him like the main person responsible for where they are now. But even in these conditions, Pochettino wants to remind everyone once again that the team is all that matters and it's there Tottenham gets its strength.
"No2 Bae", "Done yourself proud!" – Some Tottenham fans fall in love with player after 2-1 win over Brighton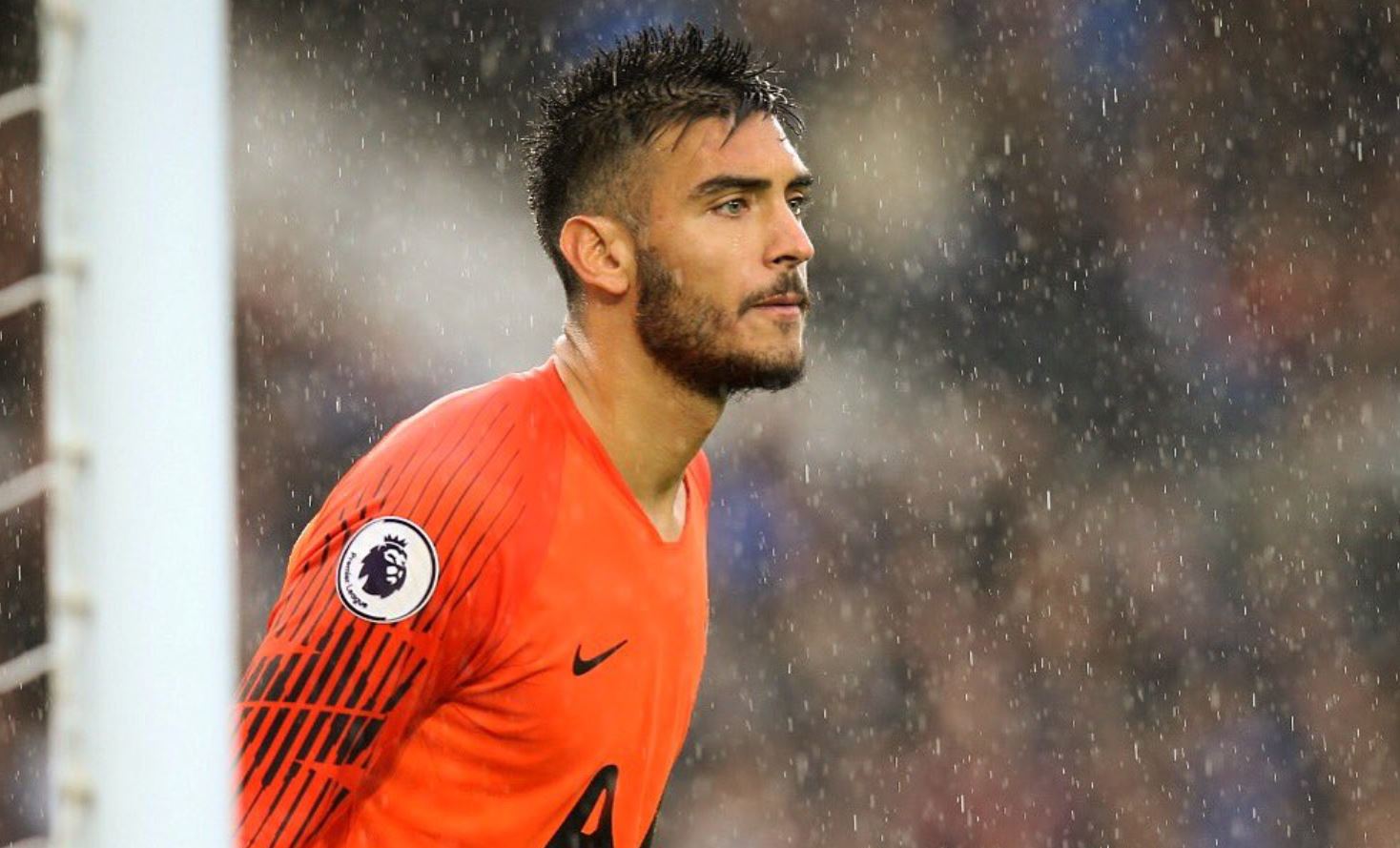 Tottenham Hotspur arrested a slide of three consecutive losses in all competitions after a 2-1 win over Brighton & Hove Albion on Saturday.
Goals from Harry Kane and Erik Lamela sent us on our way to an easy win before Anthony Knockaert pulled one back to make things nervous at the end.
Spurs held on for the crucial three points as we remained six points off the top of the table. But there was one surprise selection as Paulo Gazzaniga started in place of Michel Vorm.
The Dutch keeper has struggled between the sticks but our third-choice keeper did a decent job.
With Hugo Lloris still out with an injury, we might see more of the 26-year-old Argentine between the sticks.
Our next clash is against Watford in the Carabao Cup before we face Huddersfield Town at the weekend, and a few fans wanted Gazzaniga to stay in goal.
Well played today, Gazza. Hope you start our remaining games until Hugo is fully fit again.

— Noz Ahmed (@NozAhmed) September 22, 2018
So much better than Vorm hope you stay in the team

— James Caulfield ✌️ (@jrcaulf) September 22, 2018
Well played today mate. #COYS

— Talking THFC (@TalkingTHFC) September 22, 2018
I apologise for spending the whole ninety minutes shamelessly objectifying you.

— Bankrupt (@bankruptspurs) September 22, 2018
@GazzanigaPaulo 👍💪Paulo, well done today. You gave a commanding display in the penalty box. You marshalled the defence well. You're a much better #goalkeeper than Vorm. You deserve to be Lloris' understudy. You deserve a lot more game-time. Show my tweet to Mauricio Pochettino. pic.twitter.com/J9i8y9bcT9

— THE 64 SQUARES (@the_64_squares) September 22, 2018
Well played Paulo pleased for you. keep it going you've done great when called upon.

— james w hart (@thegoat78) September 22, 2018
Well done you've kept us in the game. Hope this man plays more, or even better put him down as our 2nd choice keeper. 😊

— Michelle De Gelas (@GelasMichelle) September 22, 2018
Well played 👏👏 congratulations on a great personal performance 👏👏

— West Sussex Spurs (@westsussexspurs) September 22, 2018
Great performance tonight mate, done yourself proud!

— CrazyCoys (@Crazycoys) September 22, 2018
Gazzaniga > vorm

— حاكيم (@_kimmo98_) September 23, 2018
Good to see you in between the sticks! Another great game for you! X

— AshTag (@AshleenPrior) September 23, 2018
No2 Bae 🤗

— Aaron Lock (@Locky3) September 23, 2018
Read more: Tottenham deny reports claiming stadium will be ready only by 2019
Toby Alderweireld and Erik Lamela engage in banter after FIFA 19 game
Tottenham stars Toby Alderweireld and Erik Lamela were part of the FIFA rating award and it seems the pair had a fair old battle in the upcoming game.
FIFA 19 releases in a week or so but some lucky players have already gotten their hands on EA's latest release.
A number of other players were also at the show with Kevin de Bruyne at the awards function.
Aldy and Coco looked great at the show and the Argentine even tweeted a picture from the event. The Belgian defender had a cheeky response asking if Lamela enjoyed the game.
You enjoyed the game? 😎😉

— Alderweireld Toby (@AlderweireldTob) September 20, 2018
It seems the Argentine could not get the better of the defender and claimed that he let Alderweireld win the game.
You do know I let you win right? 😂😉 next time I'll configure my controller 😎

— Erik Manuel Lamela (@ErikLamela) September 20, 2018
It is great that there is camaraderie between the players especially after a difficult start to the season. Tottenham have lost three games in a row and are feeling the pressure.
The win against Brighton & Hove Albion should reduce the pressure but Spurs have a tough road ahead.
Read more: Tottenham deny reports claiming stadium will be ready only by 2019
Lamela and Alderweireld will have huge roles to play for us in the remainder of the season. Hopefully, we will get back on track quickly and make a real case for the Premier League title and more in the coming weeks.
Tottenham deny reports claiming stadium will be ready only by 2019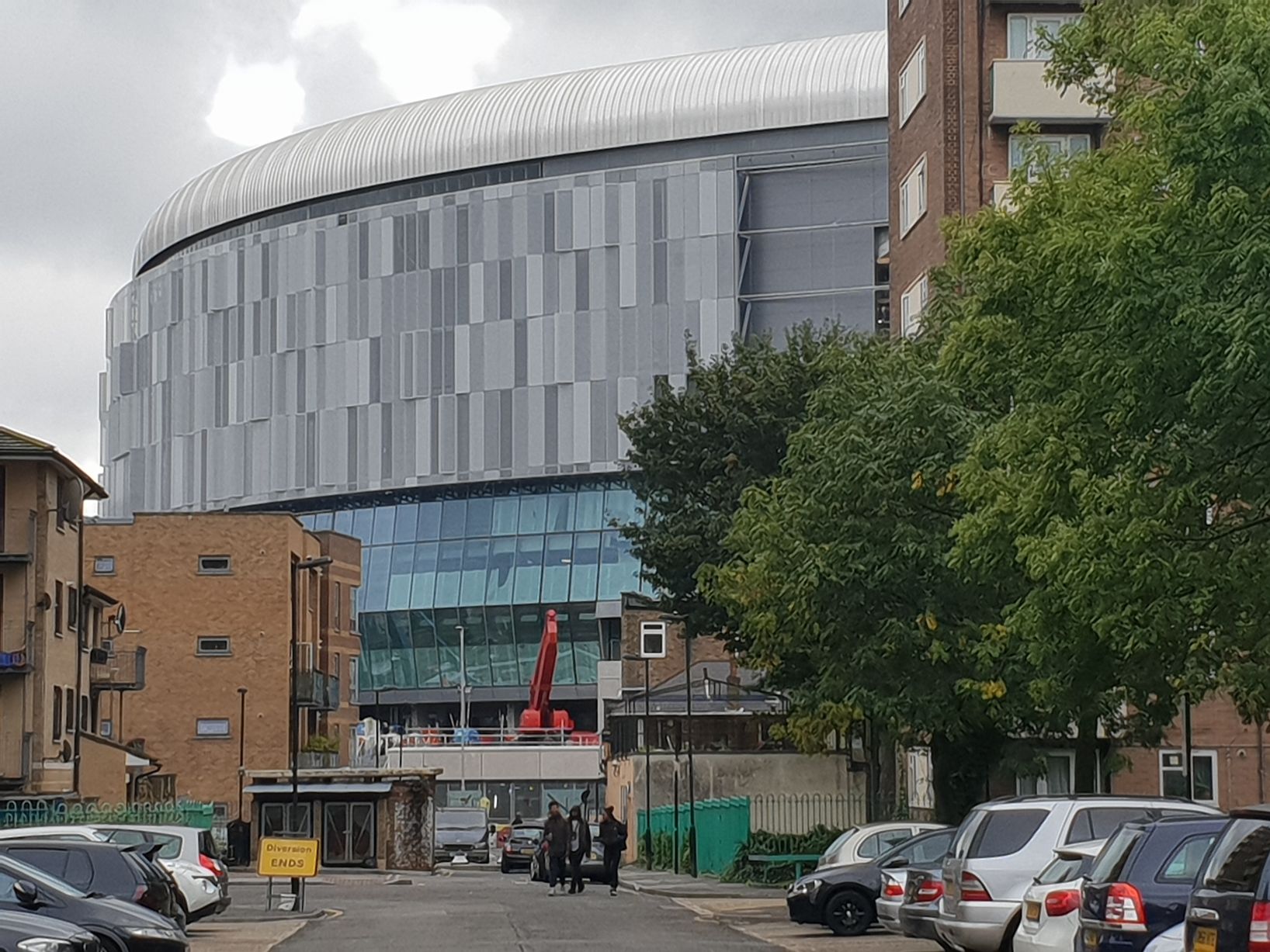 Tottenham have denied claims that our new stadium would not be ready before 2019, according to Sky Sports.
Construction News reported that the stadium would be complete only by the first week of January. The report quoted an insider claiming that Spurs could play their home games at other grounds for the rest of the season.
Speaking to Sky Sports, however, a Tottenham spokesperson said:
"We have always said that we would issue updates for test events and official opening as soon as we have confidence in our project managers' and contractors' ability to deliver against the revised scheduled of works.

"This remains the case and speculating on unsupported dates such as this is irresponsible."
Tottenham haven't shared a date as to when our home will be ready. The delay in moving to our new stadium has been due to safety concerns. And we will play a number of our Premier League home fixtures at Wembley too.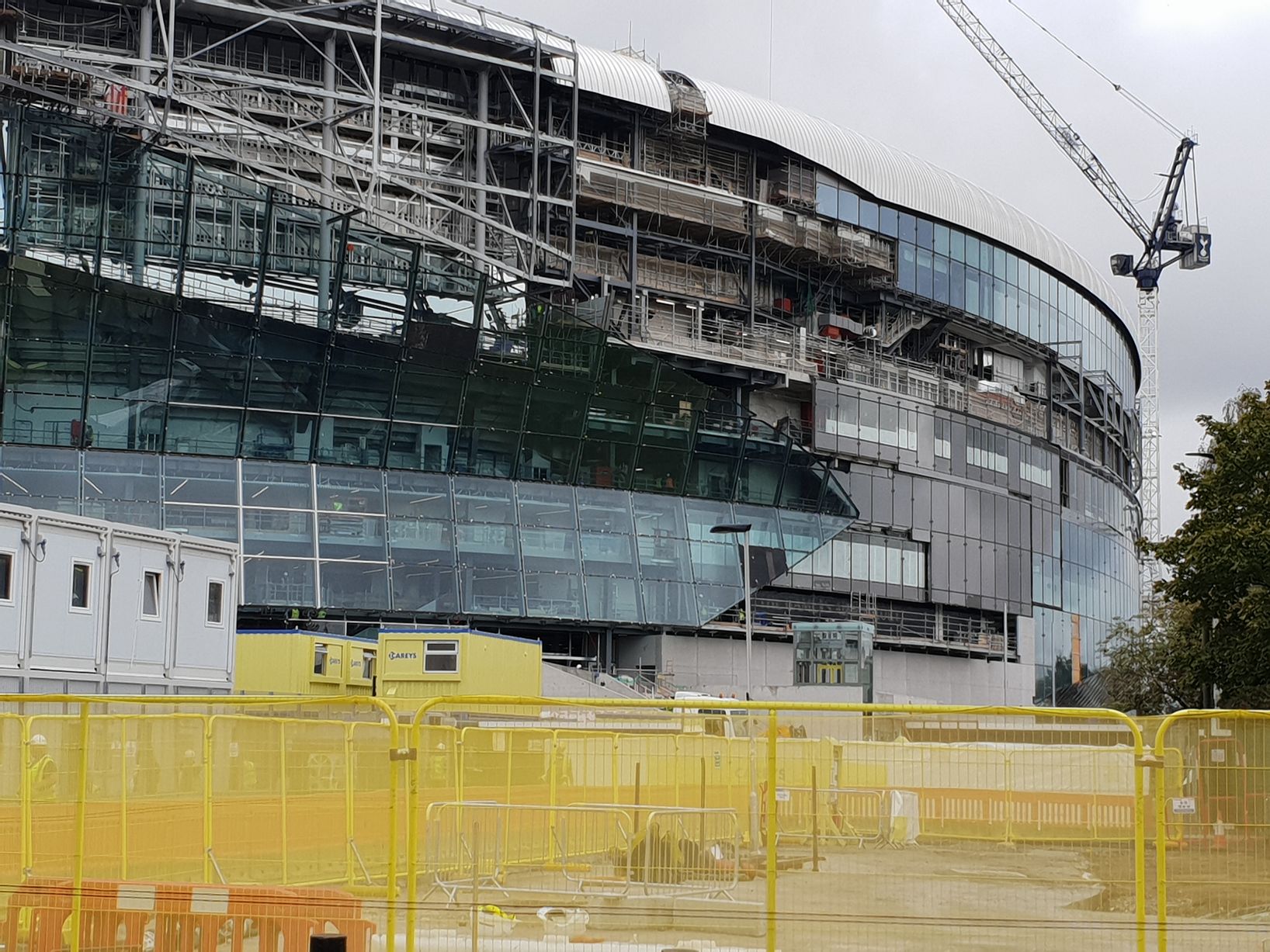 The report adds that Wembley would be the venue for our Champions League group home games. The Carabao Cup game against Watford would be played at Stadium MK since Wembley is not available for that date.
Read more: "Don't disrespect the players" – Pochettino unhappy with journalists after 2-1 loss against Inter Milan
Tottenham had earlier set 15th September as the inaugural date but we are no closer to knowing when our home will be ready.