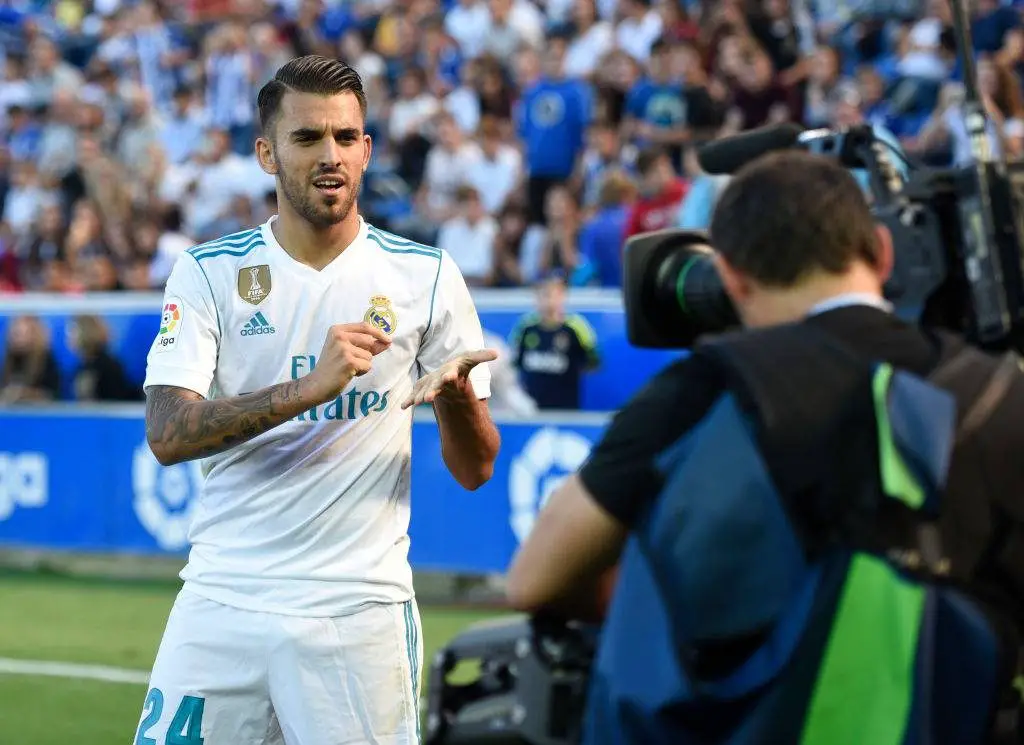 Spain Under-21 international starlet Dani Ceballos is already eyeing the Real Madrid exit door as he seeks regular first-team football.
The midfielder only moved to Spanish champions Madrid in the summer but has grown frustrated at his lack of game time under boss Zinedine Zidane. Ceballos' desire to exit Bernabeu has reportedly alerted a lot of clubs, with Arsenal and Spurs also joining the race, as per Italian news outlet Calciomercato.
Having joined from Real Betis during the summer, Ceballos knew he will find first-team opportunities hard to come by. Yet, he chose Madrid over Barcelona as it's tough to turn down the Los Blancos when they come for you.
The Spanish midfielder has played just 406 minutes of football this season, featuring in only 11 of Real's 23 games. In those 11 games, Ceballos has started just four of them and only two have come in La Liga. Despite Madrid struggling and their midfielders underperforming, Zidane has continued to overlook Ceballos. They trail bitter rivals Barcelona by 8 points after 14 games.
It is believed Zidane never wanted Ceballos in the first place but agreed to sign him after club President Florentino Perez described his vision for more home-grown players in the side. The 21-year-old midfielder is said to have grown tired of not getting much game time and could also return to his hometown club on loan for the remainder of the campaign in January.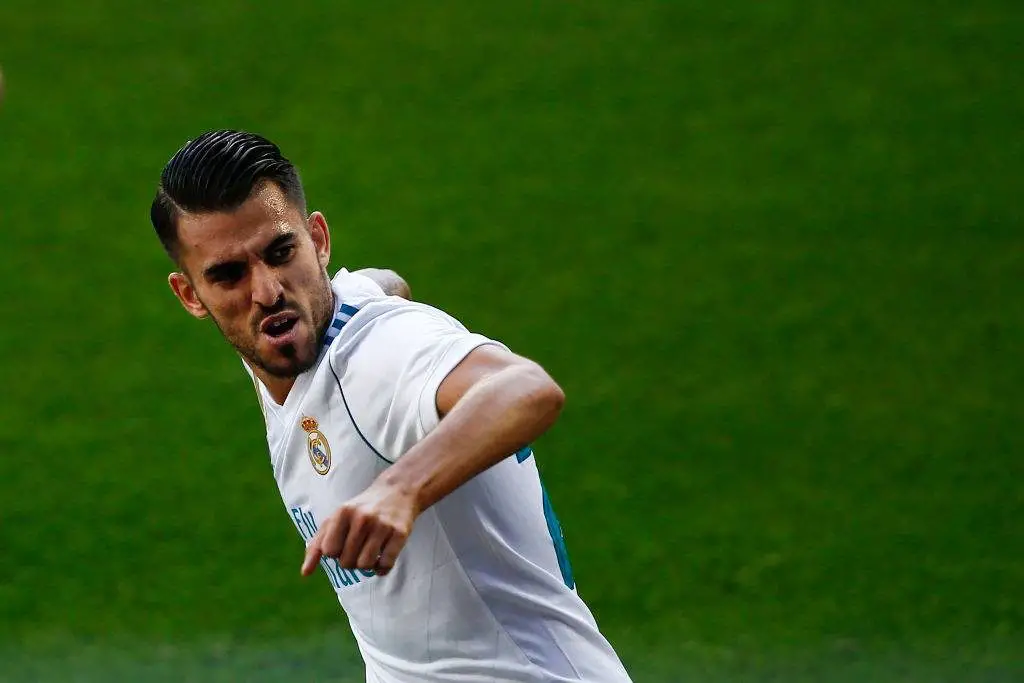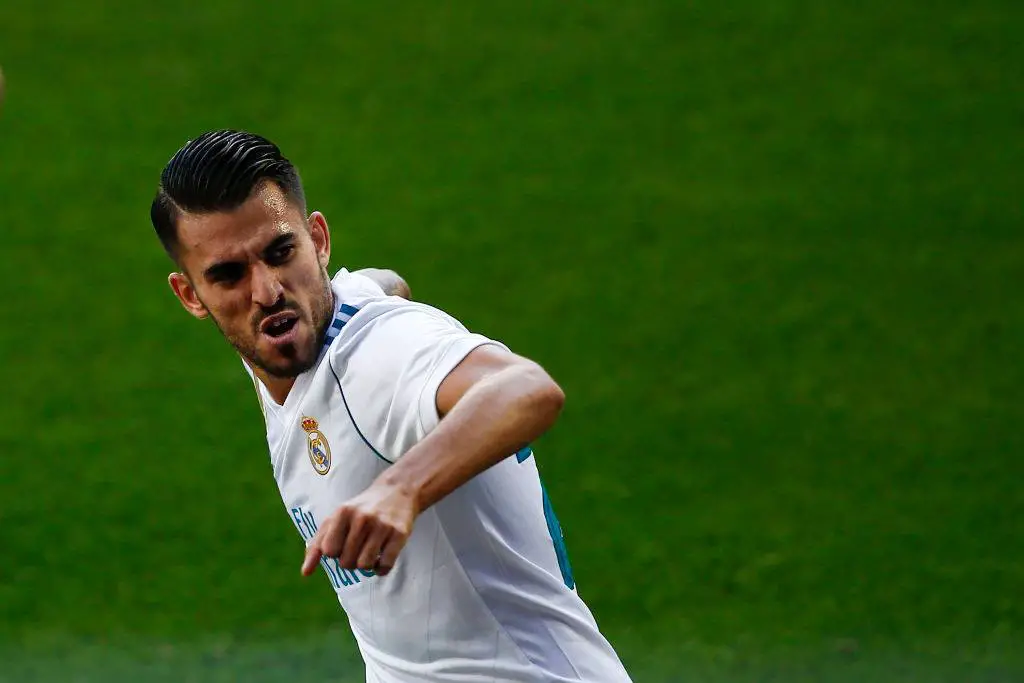 Ceballos is a talented player and is more than capable of contributing to the current dreary Madrid side. The team lacks energy and enthusiasm, which the midfielder can provide if given chances at a premium rate. But, it looks like Ceballos has already given up the hope of winning Zidane's trust and wants his way out of Santiago Bernabeu.
With the ex-Betis man on the verge of leaving, it will be interesting to see how many clubs are eager to add the midfielder to their ranks. Given his high work-rate, I feel he will suit our style of play. Spurs have looked dull in the midfield for the last few games; so signing Ceballos, even on a short-term deal, would lift our half-dead spirits.
Trust me, we have been out of sorts in November and it is hard to believe so because such was our form before the loss against Arsenal. We haven't won any of their last four games and are now at 6th place in the table.
If presented a chance to sign Ceballos in January, get him Poch! The Spaniard could add some much-needed bite and solidity to our spine and would boost our top four hopes.
"Helped me fall back in love with Spurs", "Warrior" – Some Tottenham fans love former player's tweet
Former Tottenham star Ryan Mason's football career came to a premature end after he picked up a skull fracture while playing for Hull City.
The former Spurs was facing Chelsea and hung his boots in 2018 but is adored by many fans.
Now 27, the midfielder shared a video of him scoring a goal for us four years ago and what a strike it was from the Englishman.
4 years ago today! What a feeling 💙 pic.twitter.com/giCOFM2o4Q

— Ryan Mason (@RyanMason) September 24, 2018
This was Mason's first goal for Spurs and it came in a League Cup fixture against Nottingham Forest.
The midfielder might not have been the most gifted player ever but he always gave 100% on the pitch and his move to Hull City, unfortunately, did not work out.
Mason played for numerous clubs in the English system, serving stints at Millwall, Yeovil Town and Doncaster Rovers.
The former Spurs star also had one cap for the England national side in 2015 and a number of fans tweeted their love for the player after his post.
You helped me fall back in love with Spurs, Ryan – you'll always have a place in every fans' heart 💙

— Spurs Stat Man (@SpursStatMan) September 24, 2018
Superb strike, Ryan! Watching you rise through the ranks meant so much to us fans. Hopefully we see you back home coaching at Hotspur Way soon. 💙 #OneOfOurOwn

— Lilywhite Spurs (@Lilywhite_Spurs) September 24, 2018
Super strike.

Was great watching you, Andros Townsend and Harry Kane coming through the ranks, means more to us fans than you probably realise.

— stu rice & peas (@inremotepart) September 24, 2018
On today's reading that probably should of won the puskas goal of 2014 mate

— noname (@yiddooooo) September 24, 2018
Wow. 4 years. A moment that was pretty special. Thank you Ryan.

— SpursNews (@SpursNews1961) September 24, 2018
#OneOfOurOwn ❤️

— Jon Mannings (@jonthfc) September 24, 2018
I was there behind the goal with one of my sons and what you don't see on the clip is the moment you saw the ball go in you looked down and clenched both fists to your chest. #purejoy we loved that goal 👏👏👏👏👏

— Mark Levene (@LeveneMark) September 24, 2018
Still one of my fav strikes from a Spurs player🙌🏻 #youaintsavingthat

— Graham O'Brien (@GrahamScutzy) September 24, 2018
And then you started against Arsenal on the weekend, became a fan ever since 💙

— MagicalMoura (@ashleythezulu) September 24, 2018
Mason we love u

— Tanaka Gwatsvaira (@Jullo18) September 24, 2018
Warrior.

— Jamie Frost (@ospriet) September 24, 2018
Read more: "I'm happy at Tottenham" – Star claims he has work to do at Spurs despite interest from Bayern Munich
"Most entertaining", "The ending…" – Some Spurs fans love latest advert featuring accommodation partner
Tottenham posted a video of their tie-up with Hotels.com, our official accommodation partner, and it was an interesting video, to say the least.
Spurs players Christian Eriksen, Michel Vorm, Ben Davies and Juan Foyth participated in some "hotel-related" drills in the two-minute long ad.
It was fun to see Eriksen and co carrying luggage around an obstacle course while the Dane also dropped drinks glasses from his tray.
🙌 Tottenham Hotspur… at your service! 👌

🏨 See how @ChrisEriksen8, @Ben_Davies33, @Vorm_Official and @JuanMFoyth get on as they check in for a unique stay at the @hotelsdotcom Hotel Academy. pic.twitter.com/Rv2VDCYdkt

— Tottenham Hotspur (@SpursOfficial) September 24, 2018
There were a few laughs too as Vorm wasn't able to fold the quilt in the right manner and some of the fans saw the funny side of the video.
Tottenham haven't started the season well and were lucky to get all three points against Brighton in our previous game. However, it was nice to see the players having a great time in the fun advert.
The video certainly was done pretty well and the ending is something to behold too.
wasn't gonna like it, but then the ending…

— Daniel Platt (@voodoochopstiks) September 24, 2018
The most entertaining thing spurs have produced this season 👏🏽👏🏽

— Tom Rossi (@TomRossi11) September 24, 2018
Pretty funny video from the players. Dele Alli and Son should of been in that video. It would of been even better. Lets go you Spurs!

— Hugue Chery (@CheryHugue) September 24, 2018
The most entertaining thing I've seen from us so far this season.

— Gin🇮🇹 (@Lamela11i) September 24, 2018
Glad to see Vorm done something good, shame it was with his feet.

— MrMojoRiS1n (Iain) THFC (@TidyboyTHFC) September 24, 2018
Only thing foyth has done all season

— mjryid (@mjryid) September 24, 2018
Any of them good at wiring?

— andrew scott (@andrews78771245) September 24, 2018
🤣🤣🤣🤣 at least we have it going on off the pitch

— Jonteau Coppin (@JonteauCoppin) September 24, 2018
Pretty funny but who won? 👏😊

— Allie and Panda (@Allie48347548) September 24, 2018
Read more: "What a player he was", "Great goal" – Some Spurs fans go down memory lane about former superstar's incredible goal
"Rather buy Ndombele", "Ship has sailed" – Some Tottenham fans are split over summer target penning new deal
Jack Grealish has signed a new five-year deal with Aston Villa that includes a huge release clause, according to the Sun.
The report adds that Tottenham offered £25million for the midfielder in the summer. But to sign him now, we would have to double the amount.
Grealish was one of the stars for the Villans last season but they missed out on promotion to the Premier League.
Villa aren't doing well in the Championship as they lie 13th with 13 points from nine games. Grealish is yet to score for his boyhood club in the ongoing term.
With his selling price doubled, as per the report, some Tottenham fans weren't sure about the club making a move for the player while a few blamed Daniel Levy for botching the transfer.
Breaking: Jack Grealish signs new Aston Villa contract.

Bravo Daniel Levy, bravo.#THFC #COYS pic.twitter.com/CTM2NeCrLT

— Spurs-Express (@Spurs_Express) September 24, 2018
I would rather buy ndombele with that amount

— Spurs Addict (@kylehotspurs) September 24, 2018
£60m for an average championship player 😂😂😂

— Jonathan McDonald (@jonathan_coys) September 23, 2018
This ship has sailed methinks. We were interested in a bargain but lost out in the poker game because their ownership changed.

— Gareth McCarter (@g2mcc) September 23, 2018
That ship has sailed. Oliver Skipp is the one to watch at Spurs. He's the one to come through next. Luke Amos will also get his chances in domestic cups. If we buy a midfielder there is miles better value & potential than JG imho. Eg Doucoure

— Anthony Heard (@AnthonyH7) September 23, 2018
— Nathan A Clark (@NathanAClark) September 24, 2018
@SpursOfficial have missed a trick not moving for Maddison ahead of Grealish, Maddison had a much better season but Grealish worth more money apparently. Leicester got a bargain in my opinion.

— ChrisCOYS (@ChrisCOYS2) September 24, 2018
We don't need anyone according to Lewis, Levy and Pochettino.

— Andrew Duncan (@andrewsduncan1) September 24, 2018
Grealish signs a new 5 year deal with Villa which means he's signing for Spurs in January for 10 mil

— Aaron Howey (@aaronhowey) September 24, 2018
Grealish to join long list of Spurs near misses that go on to become big hits, usually at Chelsea https://t.co/jZZZ5QvEQW

— Tom Allnutt (@TomAllnuttAFP) September 24, 2018
Read more: Former Tottenham star refutes claims of wanting to leave the club