One of the biggest transfers of the winter window has to be of Lucas Moura joining Tottenham for a rather low fee of £25million. The bargain signing came to us from PSG and we did have to fight off a number of clubs to bring the 25-year-old to London.
Moura was a star at PSG but he did have a tough time this season due to the arrival of Kylian Mbappe and Neymar. The 25-year-old wasn't used as much by the Ligue 1 giants and didn't even make an appearance in the Champions League, which is good news for us as we look to continue our progress in the competition.
The Brazilian might not have played for us in the 2-0 win over Manchester United but he was in the crowd and surely would have been impressed by our team's display. While we can't wait to see him in action, we can at least enjoy some of the snaps taken from the Tottenham website from his first day at the club.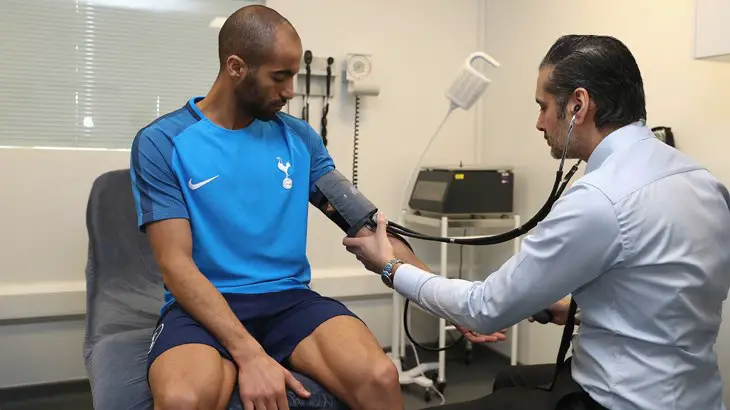 Moura does have a lot of work ahead of him but if he performs well for us, there is no doubt that he would be making the trip to Russia to take part in the World Cup with Brazil.
The Brazilian can play out wide but he could be used as a striker too. Moura does have the pace to trouble most defences in the world and with Pochettino training and working on the former PSG man, we are certain to get the best out of him as we look to pick up some silverware.
Moura too has a point to prove and will look to display his talent in England. It will be a little difficult for him to hit the ground running but there is no doubt that we have picked up a bargain here. He is still young, is extremely quick and talented and looks set to set the Premier League on fire.
"Most entertaining", "The ending…" – Some Spurs fans love latest advert featuring accommodation partner
Tottenham posted a video of their tie-up with Hotels.com, our official accommodation partner, and it was an interesting video, to say the least.
Spurs players Christian Eriksen, Michel Vorm, Ben Davies and Juan Foyth participated in some "hotel-related" drills in the two-minute long ad.
It was fun to see Eriksen and co carrying luggage around an obstacle course while the Dane also dropped drinks glasses from his tray.
🙌 Tottenham Hotspur… at your service! 👌

🏨 See how @ChrisEriksen8, @Ben_Davies33, @Vorm_Official and @JuanMFoyth get on as they check in for a unique stay at the @hotelsdotcom Hotel Academy. pic.twitter.com/Rv2VDCYdkt

— Tottenham Hotspur (@SpursOfficial) September 24, 2018
There were a few laughs too as Vorm wasn't able to fold the quilt in the right manner and some of the fans saw the funny side of the video.
Tottenham haven't started the season well and were lucky to get all three points against Brighton in our previous game. However, it was nice to see the players having a great time in the fun advert.
The video certainly was done pretty well and the ending is something to behold too.
wasn't gonna like it, but then the ending…

— Daniel Platt (@voodoochopstiks) September 24, 2018
The most entertaining thing spurs have produced this season 👏🏽👏🏽

— Tom Rossi (@TomRossi11) September 24, 2018
Pretty funny video from the players. Dele Alli and Son should of been in that video. It would of been even better. Lets go you Spurs!

— Hugue Chery (@CheryHugue) September 24, 2018
The most entertaining thing I've seen from us so far this season.

— Gin🇮🇹 (@Lamela11i) September 24, 2018
Glad to see Vorm done something good, shame it was with his feet.

— MrMojoRiS1n (Iain) THFC (@TidyboyTHFC) September 24, 2018
Only thing foyth has done all season

— mjryid (@mjryid) September 24, 2018
Any of them good at wiring?

— andrew scott (@andrews78771245) September 24, 2018
🤣🤣🤣🤣 at least we have it going on off the pitch

— Jonteau Coppin (@JonteauCoppin) September 24, 2018
Pretty funny but who won? 👏😊

— Allie and Panda (@Allie48347548) September 24, 2018
Read more: "What a player he was", "Great goal" – Some Spurs fans go down memory lane about former superstar's incredible goal
"Rather buy Ndombele", "Ship has sailed" – Some Tottenham fans are split over summer target penning new deal
Jack Grealish has signed a new five-year deal with Aston Villa that includes a huge release clause, according to the Sun.
The report adds that Tottenham offered £25million for the midfielder in the summer. But to sign him now, we would have to double the amount.
Grealish was one of the stars for the Villans last season but they missed out on promotion to the Premier League.
Villa aren't doing well in the Championship as they lie 13th with 13 points from nine games. Grealish is yet to score for his boyhood club in the ongoing term.
With his selling price doubled, as per the report, some Tottenham fans weren't sure about the club making a move for the player while a few blamed Daniel Levy for botching the transfer.
Breaking: Jack Grealish signs new Aston Villa contract.

Bravo Daniel Levy, bravo.#THFC #COYS pic.twitter.com/CTM2NeCrLT

— Spurs-Express (@Spurs_Express) September 24, 2018
I would rather buy ndombele with that amount

— Spurs Addict (@kylehotspurs) September 24, 2018
£60m for an average championship player 😂😂😂

— Jonathan McDonald (@jonathan_coys) September 23, 2018
This ship has sailed methinks. We were interested in a bargain but lost out in the poker game because their ownership changed.

— Gareth McCarter (@g2mcc) September 23, 2018
That ship has sailed. Oliver Skipp is the one to watch at Spurs. He's the one to come through next. Luke Amos will also get his chances in domestic cups. If we buy a midfielder there is miles better value & potential than JG imho. Eg Doucoure

— Anthony Heard (@AnthonyH7) September 23, 2018
— Nathan A Clark (@NathanAClark) September 24, 2018
@SpursOfficial have missed a trick not moving for Maddison ahead of Grealish, Maddison had a much better season but Grealish worth more money apparently. Leicester got a bargain in my opinion.

— ChrisCOYS (@ChrisCOYS2) September 24, 2018
We don't need anyone according to Lewis, Levy and Pochettino.

— Andrew Duncan (@andrewsduncan1) September 24, 2018
Grealish signs a new 5 year deal with Villa which means he's signing for Spurs in January for 10 mil

— Aaron Howey (@aaronhowey) September 24, 2018
Grealish to join long list of Spurs near misses that go on to become big hits, usually at Chelsea https://t.co/jZZZ5QvEQW

— Tom Allnutt (@TomAllnuttAFP) September 24, 2018
Read more: Former Tottenham star refutes claims of wanting to leave the club
(Video) Watch Tottenham's new stadium's artificial pitch lights functioning as work continues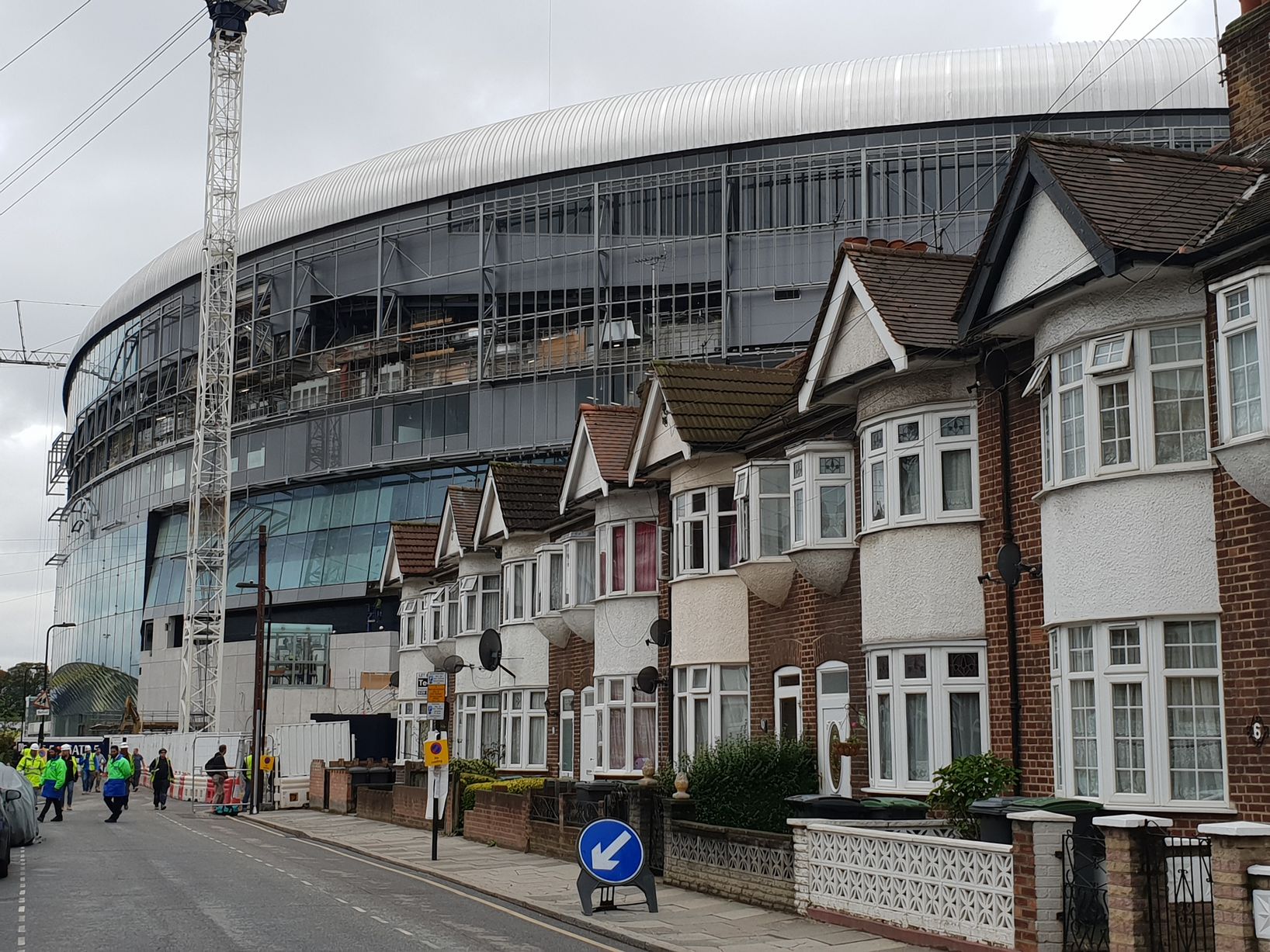 Tottenham's new stadium is inching towards completion as another new time-lapse video of our home was put up on YouTube.
The latest video shows a lot of pavement work being done outside. And the most interesting aspect of the clip is of our pitch.
Cranes can be seen operating on the surface inside the stadium. Once the vehicles leave, our artificial lighting can be seen moving about and illuminating the surface.
There is a lot of work still to be done on the exteriors and Tottenham haven't communicated as to when our new home would be completed.
We had reported that Spurs quashed suggestions that the venue would not be ready before 2019.
Another allegation related to drug and alcohol abuse by the workers in the stadium was also refuted.
Tottenham had earlier claimed that the venue would be complete by 15th September, which was our clash against Liverpool.
Although a lot of effort is being taken to ensure the home is finished as quickly as possible, it is frustrating to see the stadium not looking close to completion as the pitch hasn't been installed yet.
Read more: "I'm happy at Tottenham" – Star claims he has work to do at Spurs despite interest from Bayern Munich
The planning for the stadium seems way off at the moment but hopefully, the team can produce a string of wins and take our minds off this delayed timeline.