'Stairway To heaven' – Tottenham Fans React To Brand New Images Of New Stadium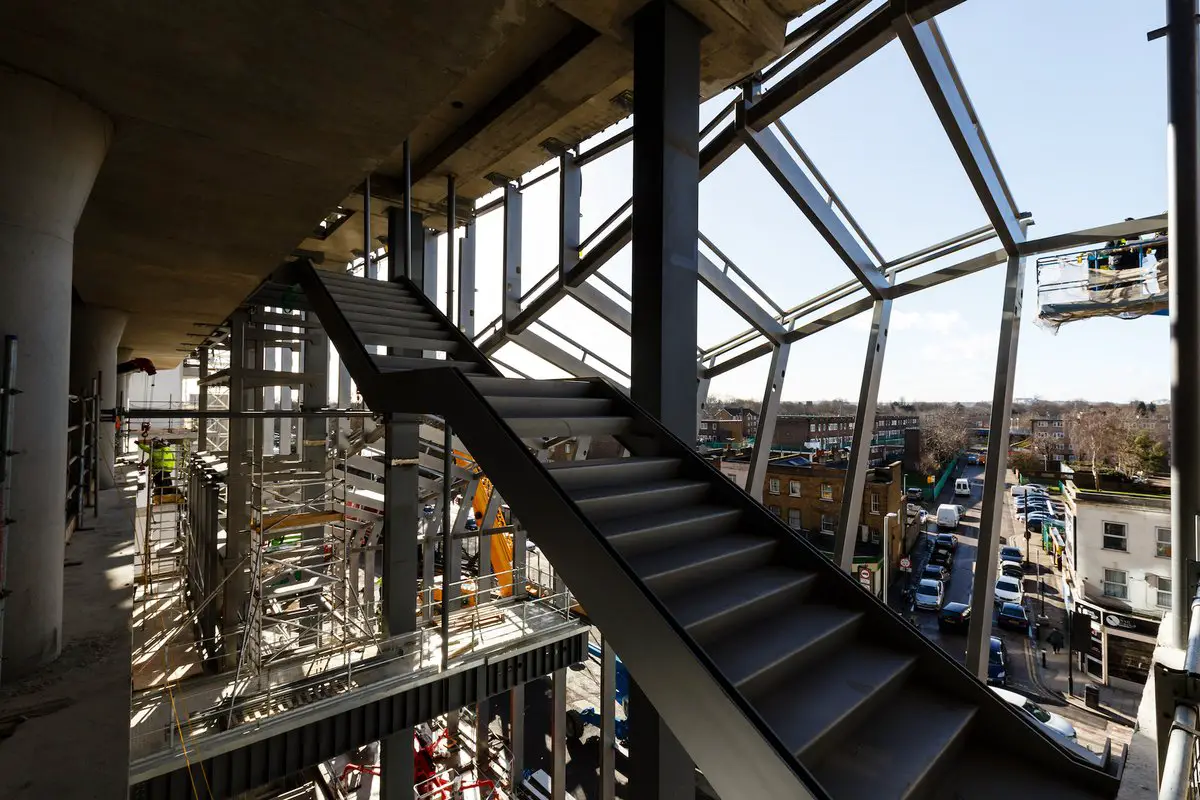 Tottenham are ramping up the work regarding our new stadium and the club have released amazing images, once again, this time regarding some of the stairways and outside structures being used in the construction.
We all know by now that the stadium will be one of the best in the world with a number of world-class features and also a Spurs museum on top of that. The work behind the scenes has also seen a lot of technological advancements being lined up at the club thanks to our partnership with HP but it is these images that keep us excited ahead of the new season.
The first image tweeted out displays a set of stairs and it seems a little weird seeing where they might end up with some fans even calling them 'Hogwarts' stairs, hopefully there will be some Harry Kane magic to come about soon.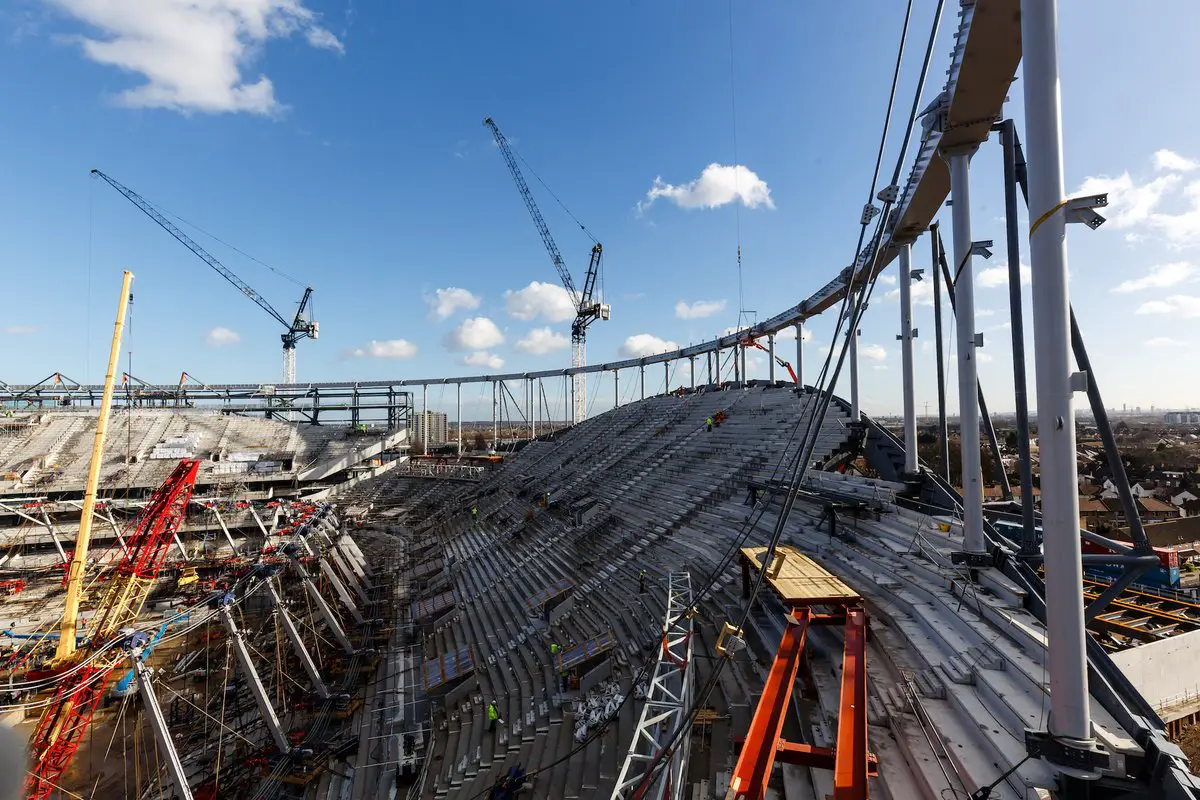 The second image seems to be taken from the pitch area and shows some high structures, all looking rather impressive.
The third and fourth images are taken to give us a better view of all the work done on the outside of the construction while the basic stands seem to be up in place and now the work left is to place the seats which will hold thousands of joyous Tottenham fans from next season.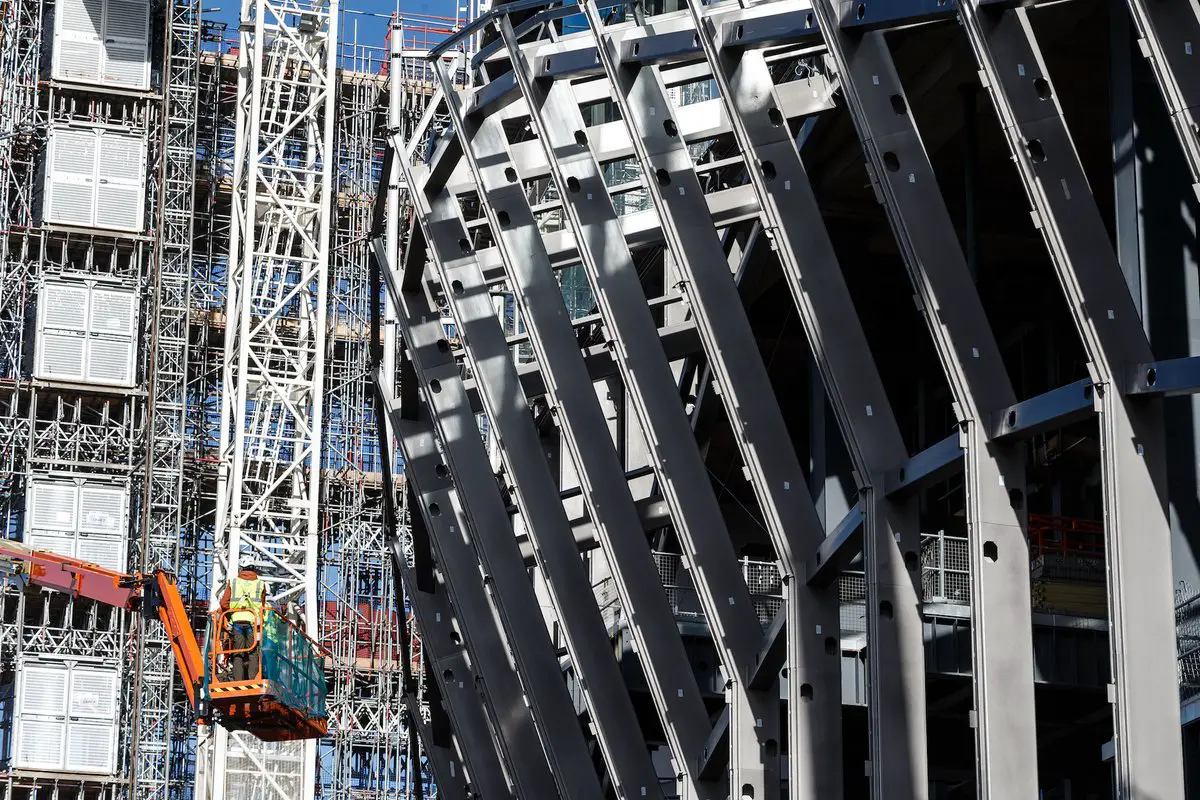 There is no doubt that this stadium will be incredible next season and here are some of the best reactions from Twitter on the latest set of images.
Hogwarts stairways? pic.twitter.com/YhvmN1MQU9

— King J'Challa (@MrKingThe1st) February 17, 2018
Never thought I could fall in love twice. She looks beautiful- can't wait till the first game. #COYS

— Hazel Davis (@Hazel_Hopes) February 17, 2018
It'll be an amazing stadium

— Edwin Momanyi (@einmomanyi) February 17, 2018
Stairway to heaven #COYS

— D (@wise0w1) February 17, 2018
Wonderful construction.

— Martyn Asby (@MartynAsby) February 17, 2018
COYS…fantastic..

— Hereward the Wake (@AlanGeraldWard2) February 17, 2018
— Mark vakar (@mark_vakar) February 17, 2018
Lol imagine having 3 stadiums in the space of a year and all of them being fortresses

— /\///\/_//\ (@THFCMason) February 17, 2018
5 months to go …

— CobesME4 (@Cobes_ME4) February 17, 2018