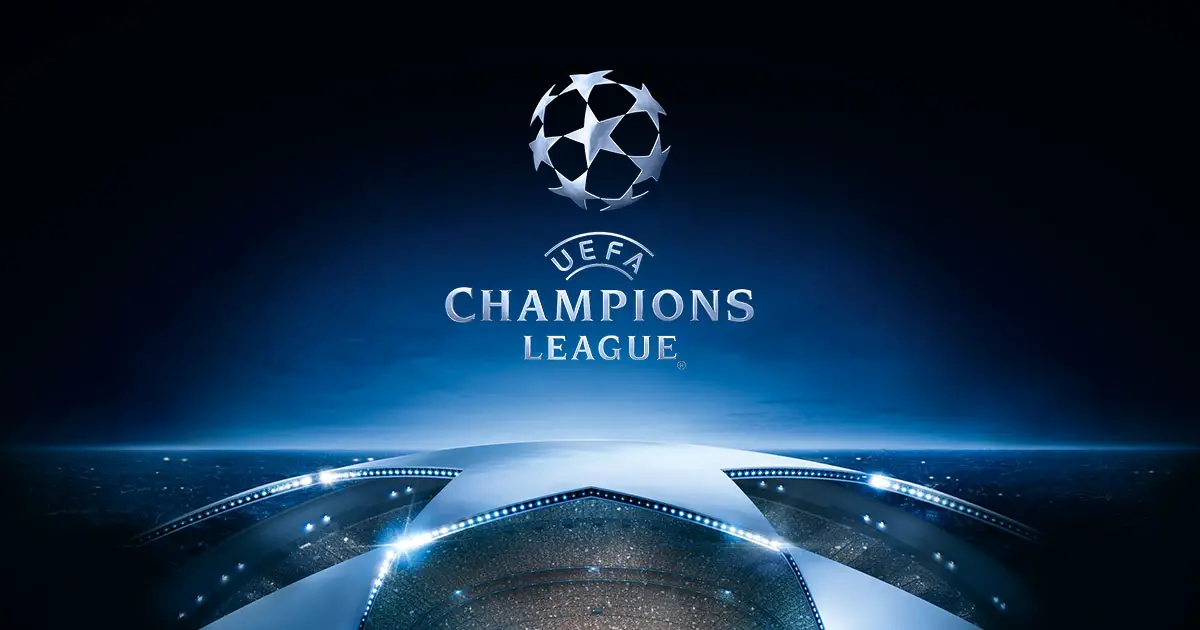 The first leg at Turin was a riveting affair with Tottenham Hotspur crawling their way back from 2-0 down to draw against Juventus on Tuesday in the Champions League round of 16.
Juventus shell-shocked Spurs in the opening nine minutes by scoring twice through Gonzalo Higuain. But a Harry Kane goal gave the visitors hope before Higuain missed a penalty at the stroke of half-time.
For all the pressure Spurs exerted on Juventus in the second-half, they were rewarded when Christian Eriksen scored from a free-kick.
The game ended 2-2 on the night but it gave the North Londoners two precious away goals ahead of the return leg at Wembley in March.
Let us have a closer look as to how Max Allegri and Mauricio Pochettino could line up at Wembley.
Tactics and Strategy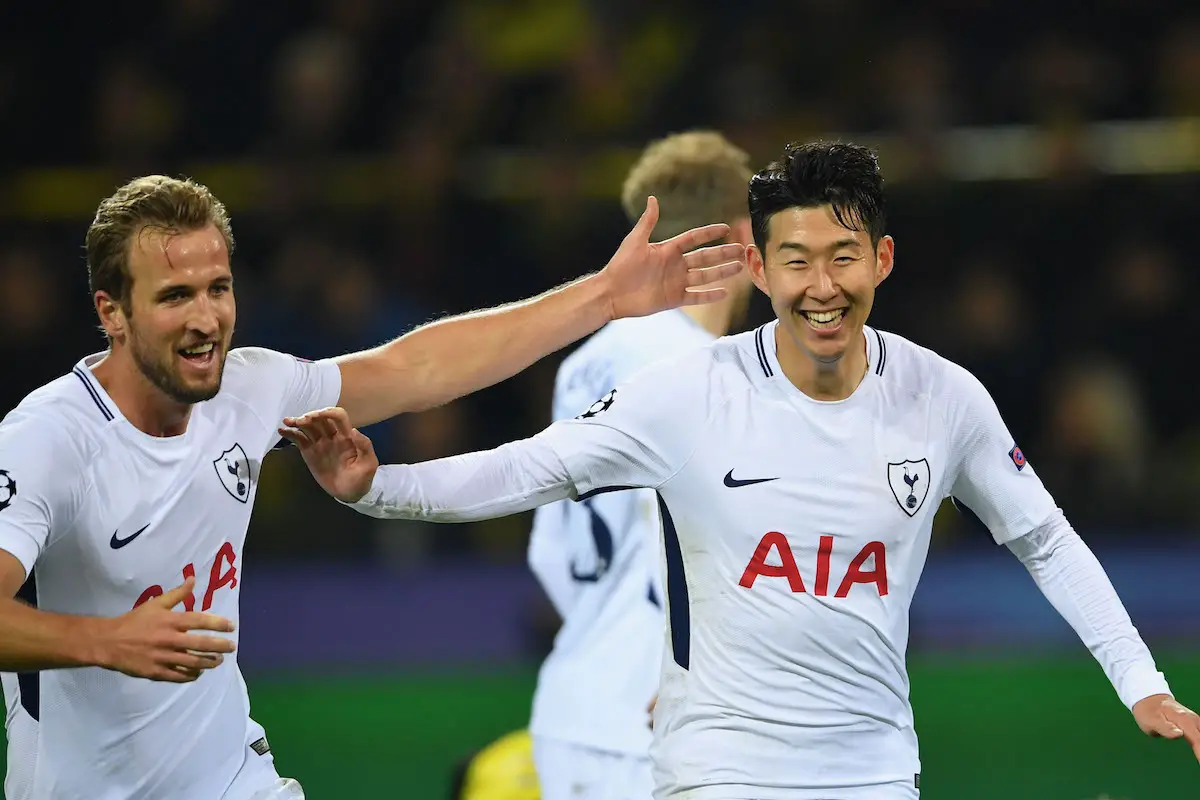 Max Allegri would love to have a similar start at Wembley he enjoyed at home when Higuain scored twice inside nine minutes.
Knowing his team are on the brink of going out of the competition, Allegri would expect his boys to play more quickly and regain possession as soon as possible. Not a different approach but a faster and dynamic way to neutralise Spurs' attack at home.
Juventus were complacent in the first half after going two goals up. It was possibly the worst thing they did which allowed Spurs to grow into the game and hit two knockout blows when it was least expected.
The Italian team faded in the second-half and with a few ageing players in the squad, it became difficult for them to keep the same pressure and intensity they played with in the first-half.
Allegri would look at the result at home and think it as a missed chance to gain a first-leg supremacy over Spurs. He would rue a couple of missed chances presented by Spurs. Had Higuain completed a first-half hat-trick by scoring the penalty, who knows Juventus could have turned on their gears after the break and completely mauled Spurs, just like they have done to many teams this season.
The Juventus boss would hope complacency doesn't creep in at Wembley if they go a goal up. The defence looked a tad shakier at times; expect Allegri to fine tune it.
If the defence was unstable in the first-leg, the attack, I would say didn't misfire but wasn't clinical. Chances weren't presented at premium but when they were offered, the Juventus players failed to take it.
So overall, don't expect Allegri to tinker much with his tactics but hammer some wake up lessons ahead of the second leg. What could come as a major boost to the Italians is that Paulo Dybala would become fit to face Spurs.
Also, the likes of Andrea Barzagli and Blaise Matuidi could make the trip to Wembley.
As far as Tottenham are concerned, they did an incredible job at Turin. To come from 2-0 down to draw at Juventus stadium, not many teams could have done that, given the hosts' imperious home form.
Spurs were tactically exposed inside the first ten minutes. After conceding 2 goals, Poch's men started getting back in the game and their cause was helped by Kane before Eriksen scored a free-kick past Buffon.
The determination and grit showed by Spurs on Tuesday was incredible. They never bogged down in front of the vociferous crowd, instead kept going and earned rich dividends for showing spirit.
At Wembley, Poch would hope his team doesn't repeat the same mistake. They could go through to quarters if they keep the scoreline 0-0 but Poch would want his boys to start quickly and get a goal's cushion at home.
Therefore, thoughts about their strategy are divided. Is it better to save advantage or risk to play an open game? Football betting sites have the same opinion about Tottenham strategy. There are much options to choose from and some of the best betting sites like William Hill Sportsbook UK will give you the most attractive odds if you decide to place a bet. William Hill Sportsbook UK also offer predicting the full time result, so if you think you can predict Tottenham possible strategy for this match, feel free to try your luck.
Line-up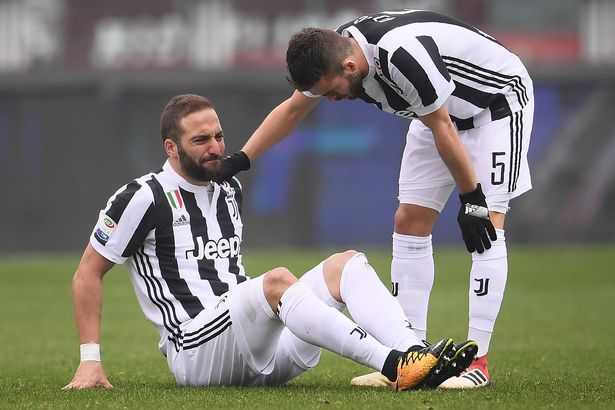 For Juventus, expecting Bernardeschi to make way for Dybala at Wembley. So the Black and whites could line-up as 4-2-3-1, with Khedira and Pjanic as holding midfielders and Higuain leading the attack.
Spurs on the other hand, would miss the services of Sergi Aurier after he picked up a yellow card on Tuesday and is suspended at Wembley. His suspension means Kieran Trippier would play at right-back. Other than that, Son Heung-min could start in place of Erik Lamela on March 7.
Prediction
The game is fantastically poised with a little edge to Spurs for grabbing two away goals. A titanic battle awaits at Wembley on March 7.
Lamela and Lloris star: Tottenham player ratings from 1-0 win over West Ham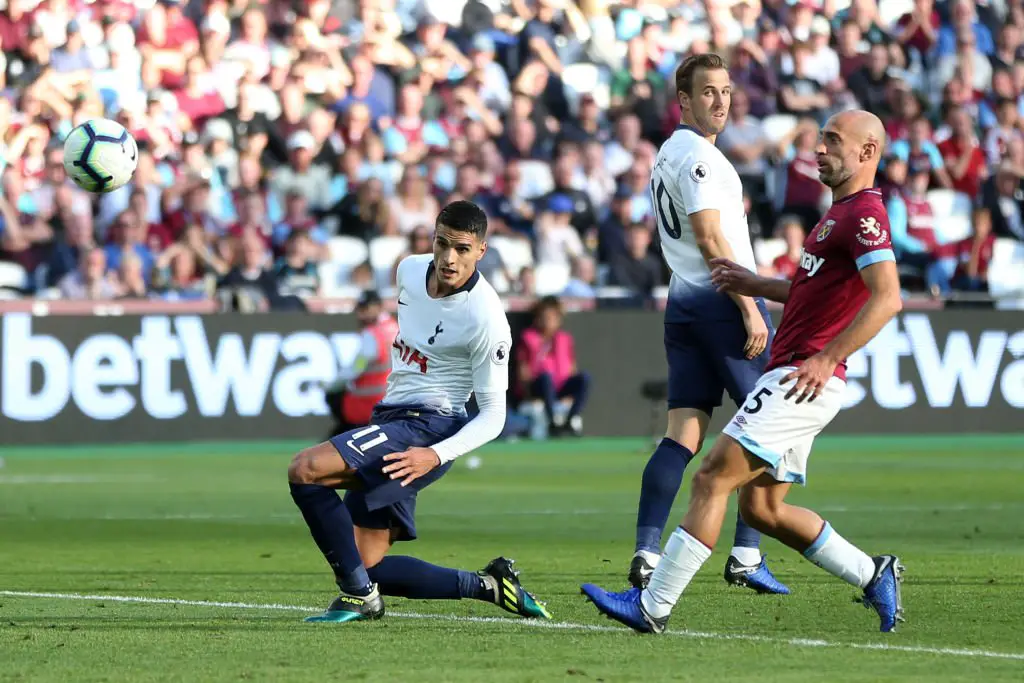 Tottenham won their fourth Premier League game on the trot as Erik Lamela's first half goal was the decider against West Ham United.
The win lifted Spurs to third in the league table until Liverpool played the late game against Huddersfield.
Although the Argentine got the goal for us, we had another hero in Hugo Lloris. The Frenchman kept Marko Arnautovic from scoring thrice and ensured we kept a clean sheet.
We are just a couple of points behind Manchester City at the top of the table and our next game is against PSV in the Champions League.
Tottenham were decent in the clash and here is the player ratings from the clash.
Hugo Lloris – 8.5/10
The captain was in great form to deny Arnautovic and was one of the best players on the pitch for Tottenham.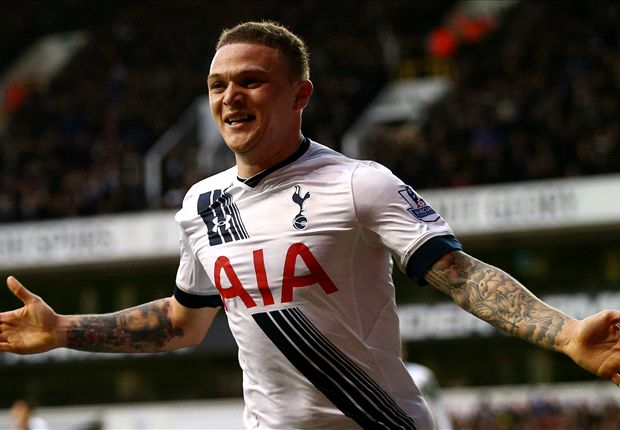 Kieran Trippier – 6.5/10
Trippier couldn't do much for the attack and had to be at his best defensively as Michail Antonio took him on multiple times.
Davinson Sanchez – 6.5/10
Sanchez didn't have the greatest of times against Arnautovic but still tried to keep the Austrian in check.
Toby Alderweireld – 7/10
The Belgian was solid at the back for most of the game and had one important block against Robert Snodgrass before half-time.
Ben Davies – 7/10
Davies didn't attack much in the game but he did a decent job when defending.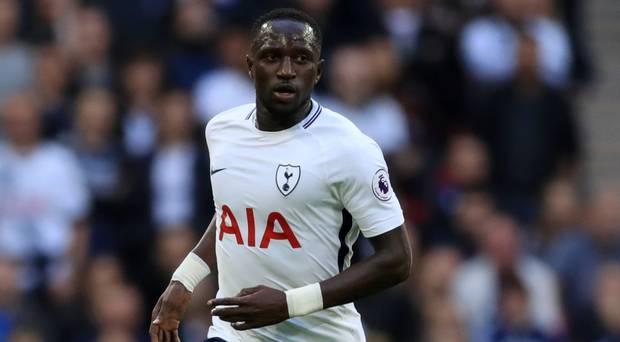 Moussa Sissoko – 7.5/10
Sissoko put in a quality performance and was brilliant in the first half as he picked up an assist for Lamela's goal.
Eric Dier – 7.5/10
This was a much better performance from Dier for Tottenham as he protected the defence well.
Harry Winks – 8/10
Winks was incredible in midfielder for Spurs. The Englishman kept the tempo up and did his bit by running around the ground and keeping the pressure on the Hammers midfield.
Erik Lamela – 8/10
The Argentine scored via a deft header from Sissoko's cross and was a threat throughout the game for Tottenham.
Lucas Moura – 6.5/10
Moura troubled the West Ham defence but couldn't get much change out of the opposition team.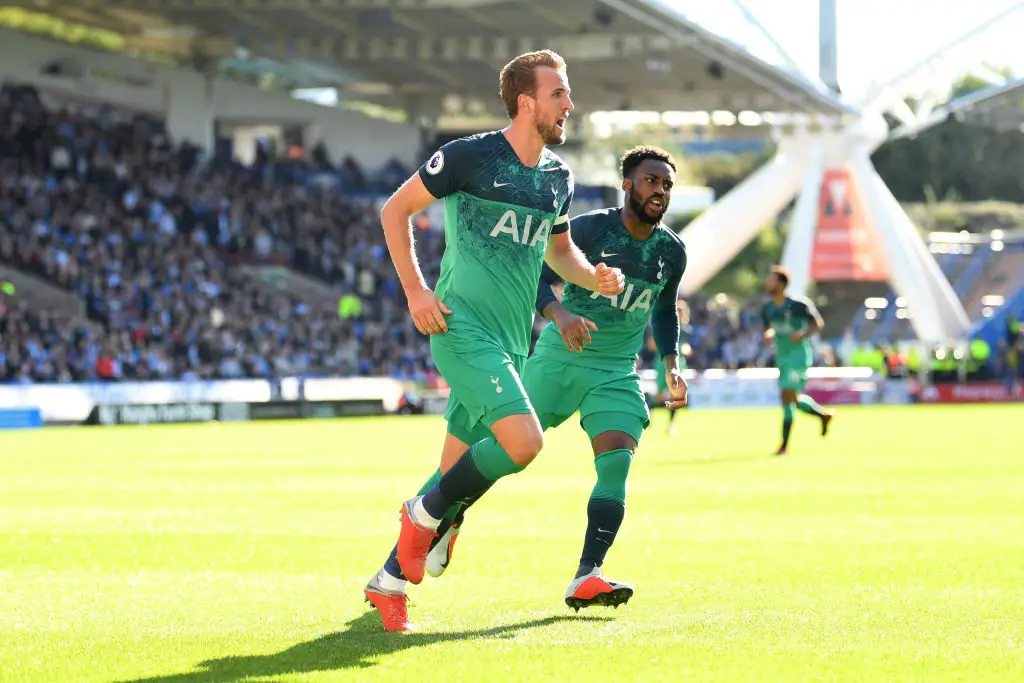 Harry Kane – 6/10
Kane tried his best but didn't have many chances to score. The Englishman worked his socks off for us though.
Substitutes
Mousa Dembele – 5/10
The Belgian did a decent job after coming on as he kept the ball well.
Fernando Llorente – NA
Llorente was a late sub and had one chance to score but couldn't hit the target.
Read more: Tottenham interested in £44m January move for Barcelona starlet
Christian Eriksen – NA
It is great news for Spurs as Eriksen came back for the last minute or so.
Winks and Dier in midfield? – Predicted 4-2-3-1 Tottenham line-up to face West Ham
Predicted Tottenham line-up to face West Ham in the Premier League
Tottenham face a tough task as they return from the international break. Spurs play West Ham at the London Stadium in a derby and have a number of injury concerns.
Jan Vertonghen has a hamstring injury while the likes of Dele Alli and Danny Rose are out injured too. Spurs have done well in the Premier League despite a couple of defeats. We are just two points behind the league leaders and a win on Saturday would keep the pressure at the top of the table.
Mauricio Pochettino has to be smart with his team selection given our injury concerns.
Probable Tottenham XI
Formation: 4-2-3-1
Manager: Mauricio Pochettino
Hugo Lloris (GK)
The France international should play this derby. Lloris hasn't been at his best this season but a run of games should help him.
Kieran Trippier (RB)
The English defender is another player who seems to be suffering from a long World Cup, however, he should remain in the starting XI.
Davinson Sanchez (CB)
Sanchez should start for us given Vertonghen's hamstring injury and the Colombian has looked in decent touch this season.
Toby Alderweireld (CB)
The Belgian has to have a good game as he would be up against the in-form Marko Arnautovic.
Ben Davies (LB)
The Welsh left-back should start for us with Danny Rose out injured.
Harry Winks (CM)
Winks did play recently for England and should get a look into the team as we still have a few players out.
Eric Dier (CM)
Dier had a great showing against Spain but hasn't done all that well when playing for Spurs this season. The Englishman needs a good game and let's hope it's on Saturday.
Son Heung-min (LAM)
The South Korean is an automatic selection when fit as he is one of the best players in the Premier League.
Lucas Moura (CAM)
Moura started the season well but has petered down a bit in recent weeks. Nevertheless, the Brazilian should start for the Lilywhites at the London Stadium.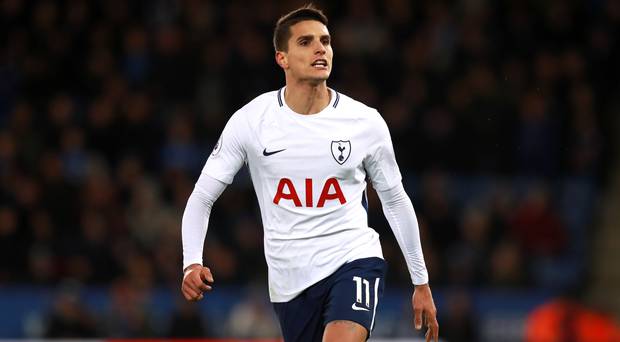 Erik Lamela (RAM)
The Argentine has been excellent for Spurs this season and could be one of the keys to all three points on Saturday.
Read more: "We have to put our foot down" – Tottenham star opens up about 'that' challenge and more after beating Spain
Harry Kane (ST)
Kane was in brilliant form for England and should start against the Hammers.
Alderweireld stars: Tottenham player ratings from 1-0 win over Cardiff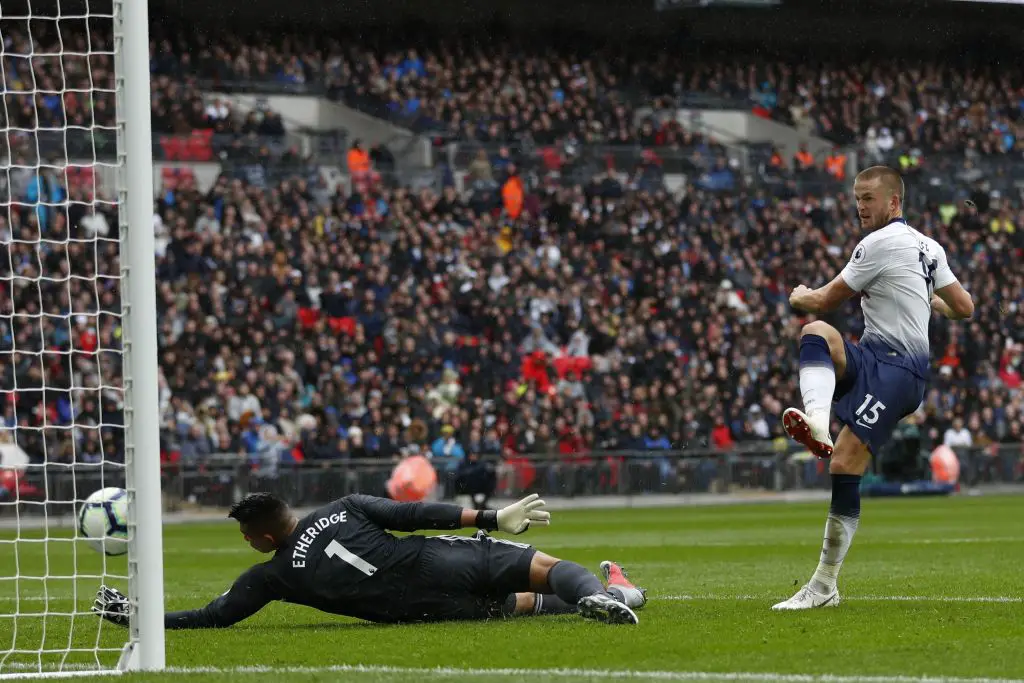 An early Eric Dier goal was enough to see off Cardiff City as we dominated possession. Tottenham were coming off a tough loss against Barcelona, but the Englishman got us off to the perfect start with a goal from a corner.
Cardiff had their chances and Toby Alderweireld saved an effort off the line in the first half. The Bluebirds were reduced to 10 men after Joe Ralls was sent off in the second half.
Tottenham couldn't take advantage of their numerical advantage, however, and held on for an important three points. The win lifted us to third in the table, ahead of Sunday's games.
There were a few stars for us at Wembley and here are the player ratings.
Hugo Lloris – 7.5/10
The Frenchman was a little slow in a couple of occasions and needed Alderweireld to make a clearance to keep the clean sheet. The keeper also pushed a header onto the post to ensure we get the three points.
Kieran Trippier – 7/10
The Englishman did a decent job as his cross led to the first goal. Trippier had a couple of crosses in the box and wasn't troubled much.
Toby Alderweireld – 8/10
Alderweireld did a great job in keeping the away side from scoring. His first clearance was incredible and it came at an important time too.
Davinson Sanchez – 7/10
The Colombian's header led to Dier's goal in the eighth minute but the defender wasn't dominant in the air, as he normally is.
Danny Rose – 7/10
The left-back wasn't great in the first half but did much better in the second.
Eric Dier – 7.5/10
The midfielder had a much better game when compared to recent outings. Dier scored the only goal of the game and protected our defence.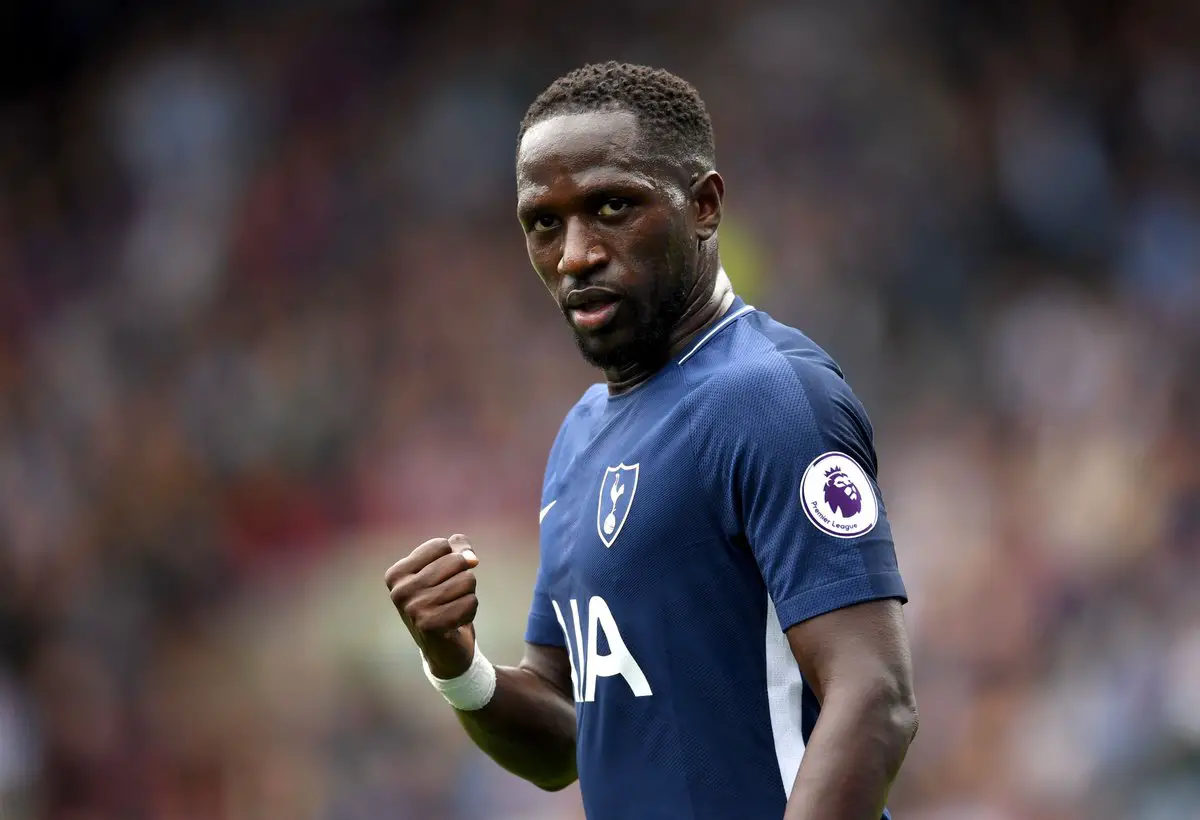 Moussa Sissoko – 7.5/10
The Frenchman did a pretty good job in the first half with his link-up play and put in a quality shift for the home side.
Harry Winks – 7.5/10
This was a better performance from the youngster as he ran things in midfield. Winks had a few decent drives with the ball and seems to get better with each minute on the pitch.
Son Heung-min – 6.5/10
The South Korean got into a couple of good spots to shoot but missed the target. Son doesn't look sharp this season and needs more minutes on the pitch.
Lucas Moura – 7.5/10
Moura had a great chance to score from a Trippier cross but his header was above the bar. The Brazilian was bright in the first half and was at the end of a cynical challenge from Ralls which saw the Cardiff man get red.
Harry Kane – 6.5/10
Kane tried to score and but the ball would not go into the net. It didn't matter as we won the game and the Englishman can now think of international football.
Substitutes
Erik Lamela – 6/10
It was a surprise not seeing Lamela start but he did an OK job once he came on.
Victor Wanyama – NA
Wanyama came late on to shore things up.
Read more: "That changed everything" – Mauricio Pochettino claims early goal affected Tottenham's plans for Barcelona
Ben Davies – NA
The Welshman was brought on late to keep things tight at the back.