Tottenham's academy starlet Reo Griffiths has again grabbed the headlines with a brilliant showing for Scott Parker's U18s side which thrashed Reading 4-0 at the Tottenham Hotspur Training Centre in the Under-18 Premier League.
The 17-year-old striker came into the limelight when reports emerged that Bundesliga side RB Leipzig were keeping a keen eye on his development. However, if any move is likely to happen, it will only be a temporary deal, quotes a report from the Mirror. Also, what could give Leipzig un upper hand in the speculation is the presence of the former Southampton and Spurs scout Paul Mitchell.
Mitchell is known for his keen scouting abilities and was behind the discovery of Liverpool's Sadio Mané and Spurs' Dele Alli.
According to the claims, Mitchell is currently working keen on acquiring Griffiths for his new employers (Leipzig), with the last season's league runners-up looking to add to their already impressive collection of talented young players. Griffiths is yet to turn into a professional and doesn't turn so 18 until June, which is just four days before the summer transfer window.
The Bundesliga club are hoping that the 17-year-old might pick up an inspiration from former Manchester City youngster Jadon Sancho who moved to Borussia Dortmund from the Etihad last summer.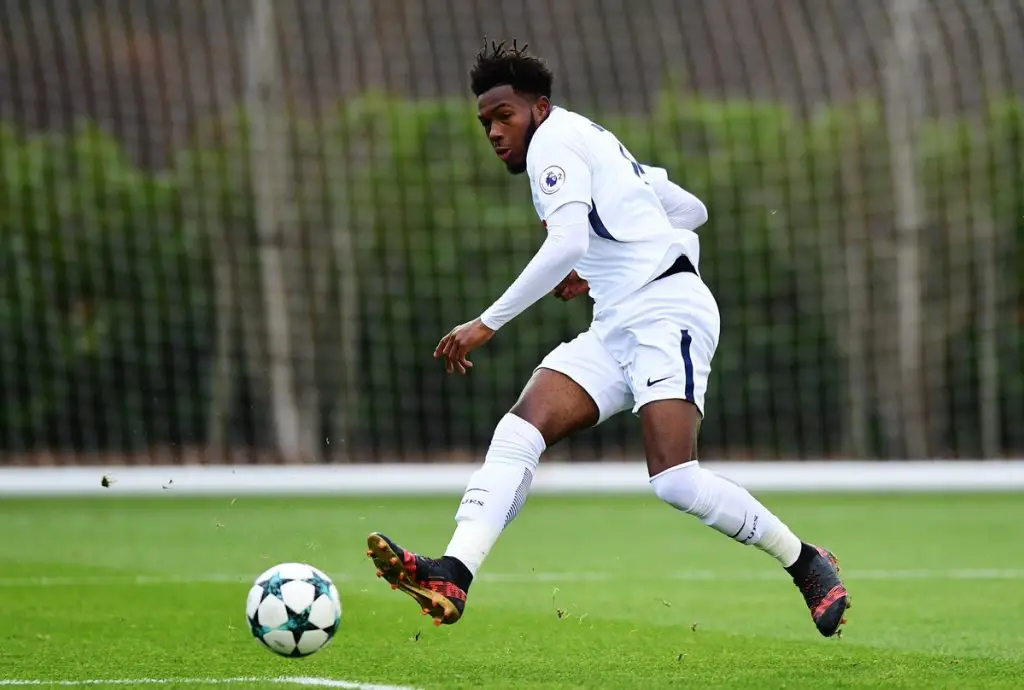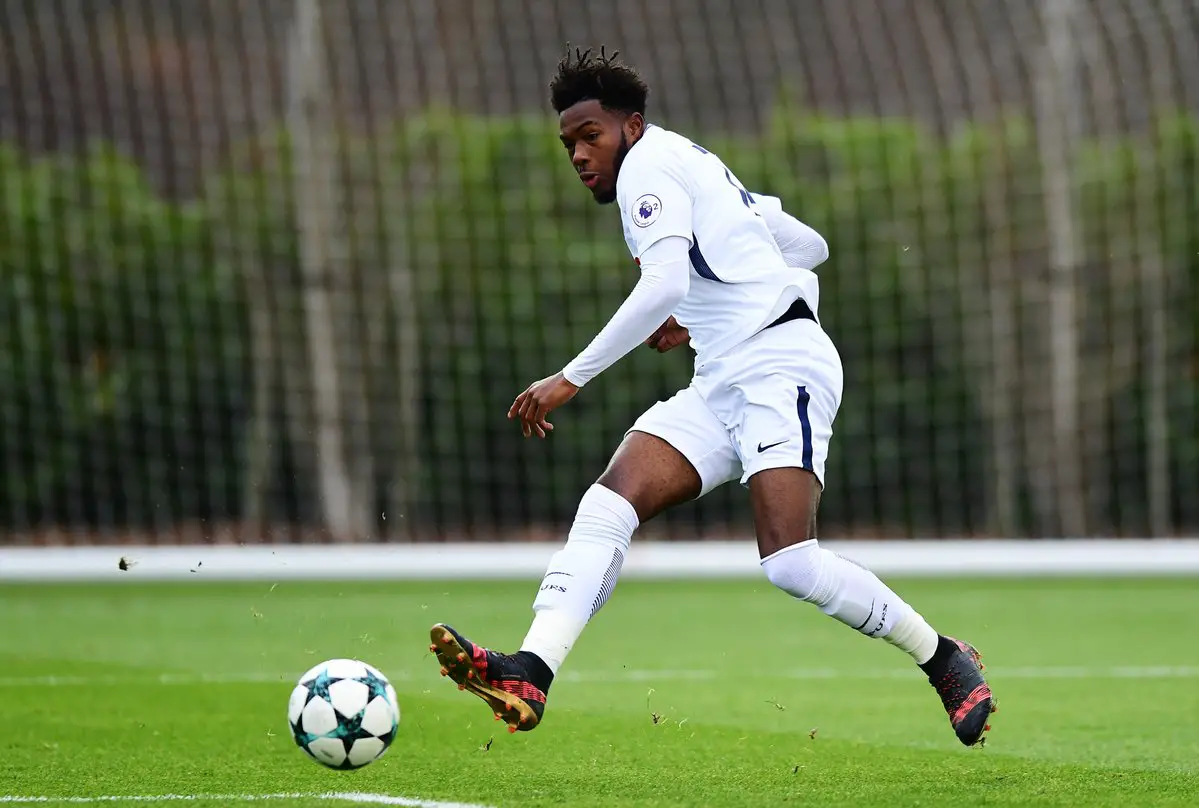 Germany is turning out to be a popular destination for youngsters to begin their senior football career. Jadon Sancho, Everton's Ademola Lookman (RB Leipzig) and West Ham United's Reece Oxford (Borussia Mönchengladbach again) are already thriving in Germany hence, a move could well and truly be on the cards.
Griffiths has been in excellent form this season and has already scored 22 goals in just 20 appearances. The 17-year-old also bagged an impressive hat-trick against Arsenal in the Premier League Youth Cup semi-final. The youngsters were recently up against Reading at home and despite losing Jonathan Dinzeyi to a second yellow card, the Lilywhites went on to win the game 4-0 and Griffiths yet again bagged a hat-trick.
The highlight was that all the goals came after the sending off.
In all fairness, a loan move to Leipzig looks like a fair deal for all the parties involved. Leipzig, who signed Lookman with no clause of signing him permanently, have developed Timo Werner, Emil Forsberg and Naby Keita to name a few and will be in contention to play the Europa League next season, which could give Griffiths a great exposure on a bigger stage.
(Video) Marcus Edwards torments Willem II defence but must work harder on this key aspect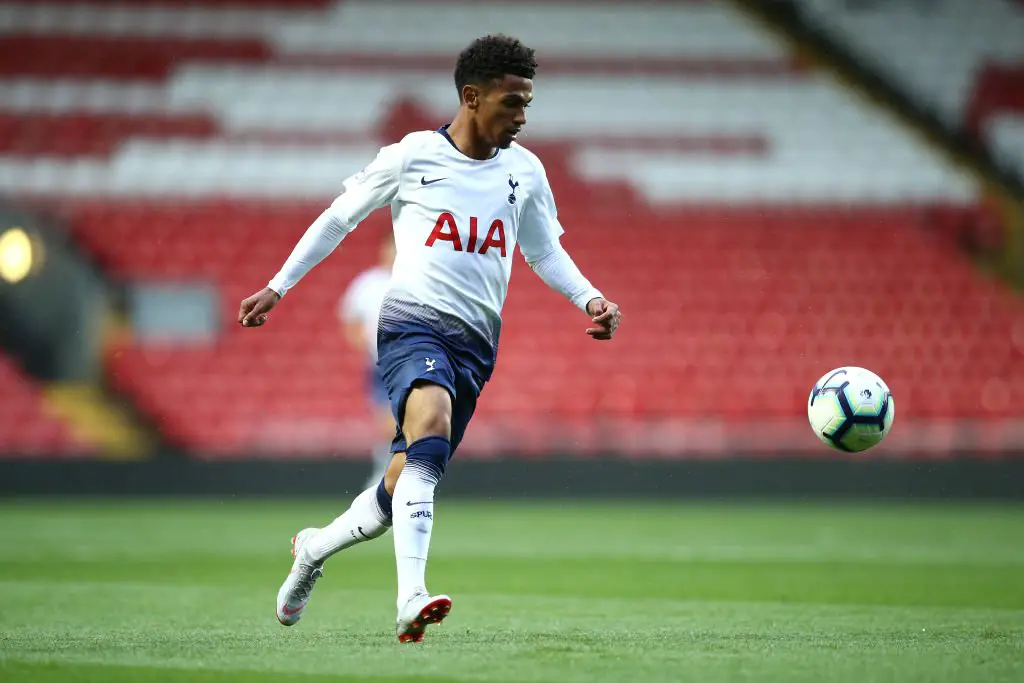 Tottenham youngster Marcus Edwards got an assist in his first start for Excelsior in the Dutch Eredivisie and enjoyed a decent 90 minutes for the side.
The 19-year-old is currently on loan at the club and prior to this game, the Englishman made a cameo appearance where he impressed in the 4-2 loss against ADO Den Haag.
The youngster played on the right-wing for the Dutch side against Willem II and provided an assist in the 2-2 draw.
A highlights package of his performance was uploaded by JakeMantonTHFC on YouTube and the player does a lot of good work for his side.
The Englishman tracks back and helps the defence but his real quality comes out in the final third.
The 19-year-old terrorizes Willem II down the right but his final product needs some work. Time and again, he either failed to pick out the right man or kept the ball for a little too long.
We must give him some credit, however, as the youngster often tries to create something for Excelsior while in possession.
The boy is a talent and is clearly willing to be the creator in the final third. But there is a lot of work that needs to be done before he is the finished product.
Read more: Former England star lists out errors made by Tottenham stars against Liverpool
Edwards does frustrate at times but with more experience and playing time, he might return to Tottenham as a quality addition to the side.
Spotlight on: Tottenham's Returning Winks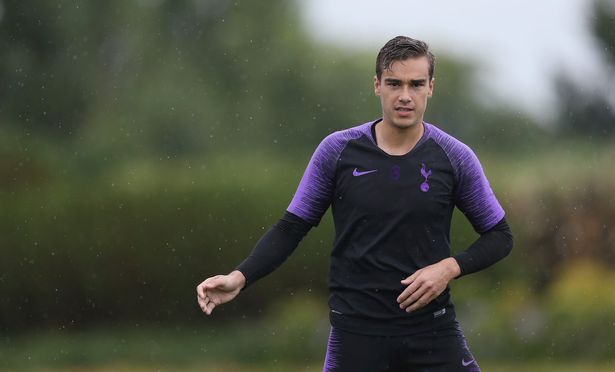 Tottenham midfielder Harry Winks has given manager Mauricio Pochettino a major boost in the run up to the return of the Champions League after returning back to full training after a lengthy spell on the side-lines.
And it could not have come at a better time.
After impressing in the first half of last season for the Lilywhites and picking up his first (and to date only) England cap against Lithuania in October 2017, things started to go a little array for the man tipped to make the plane to Russia after picking up a knock to his ankle against Crystal Palace a month on from his England debut.
It turned out later that Winks had fractured his ankle and from March, missed the remainder of the season.
However, now Winks is back in full training and close to a return, the timing could not have been better, especially after Spurs' barren transfer window and the squad needing a fresh injection from somewhere.
The latest Tottenham news is that faces could still leave the club before the window slams shut and although Pochettino claims that no summer signings is no problem, few outside White Hart Lane (Or Wembley or wherever Spurs play these days) truly believe him.
Moussa Dembele is a man reported to potentially be out of the door before the window closes across the continent.
Dembele has been a loyal servant to the club but has now entered the final year of his contract and may fancy one last bumper contract away from the club at 31-years of age.
Inter Milan showed a genuine interest in the midfielder in the summer and reportedly were set to table a £12million bid which is far from Daniel Levy's estimation.
However, the fear of letting the man who has played over 200 games for Spurs over six years (and remarkably never less than 35 games in season) leave on a free may force Tottenham's hierarchies' hand.
But fear not, because Winks could be the man to step into the breach after proving himself more than capable of mixing it with the very best.
This was proven when Tottenham met Real Madrid in last seasons Champions League at the Bernabeu and more than held his own in the centre of the park against seasoned superstars such as former Spurs man Luka Modric and Toni Kroos.
The 2018/19 season looks set to be a career defining one for the Spurs youth graduate, just twenty-one league games in a season has been Wink's best return to date but at 22, still has time on his side.
No signings mean Pochettino must use his full squad to the best of their capabilities but as defender Ben Davies has proven, if you take your chance when it is given to you, then it is possible to lock down a position in the starting line-up no matter who was in front of you before.
This mindset is no doubt something Winks possesses and if the first half of last season is anything to go by, Tottenham's best piece of business this summer may well prove to be getting Winks back to full fitness.
Stadium news: Bonuses offered to employees working for long shifts as deadline looms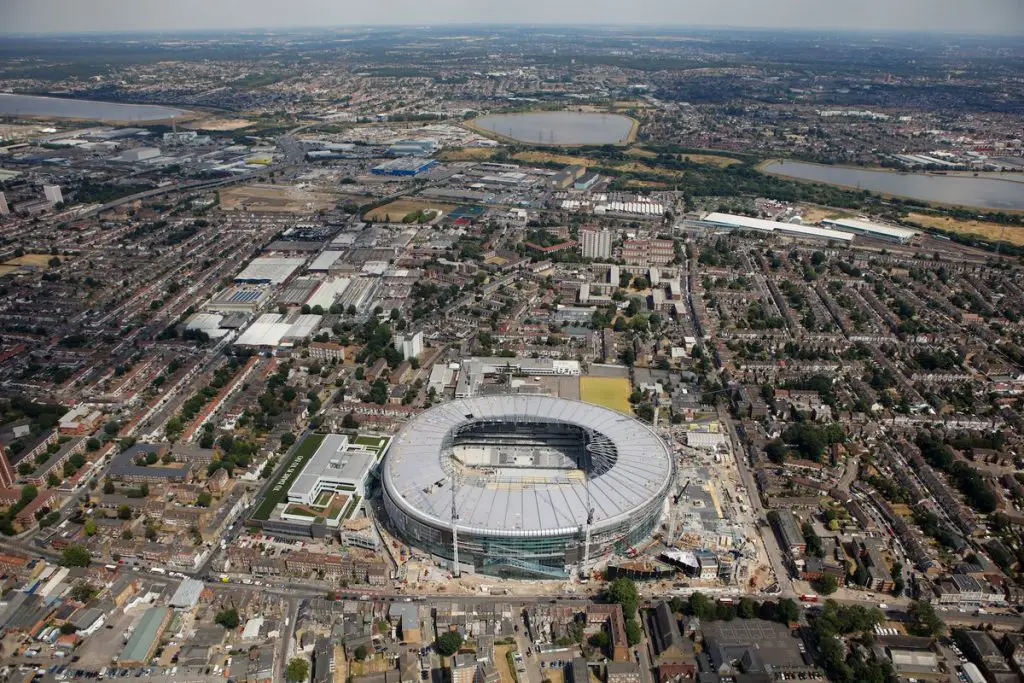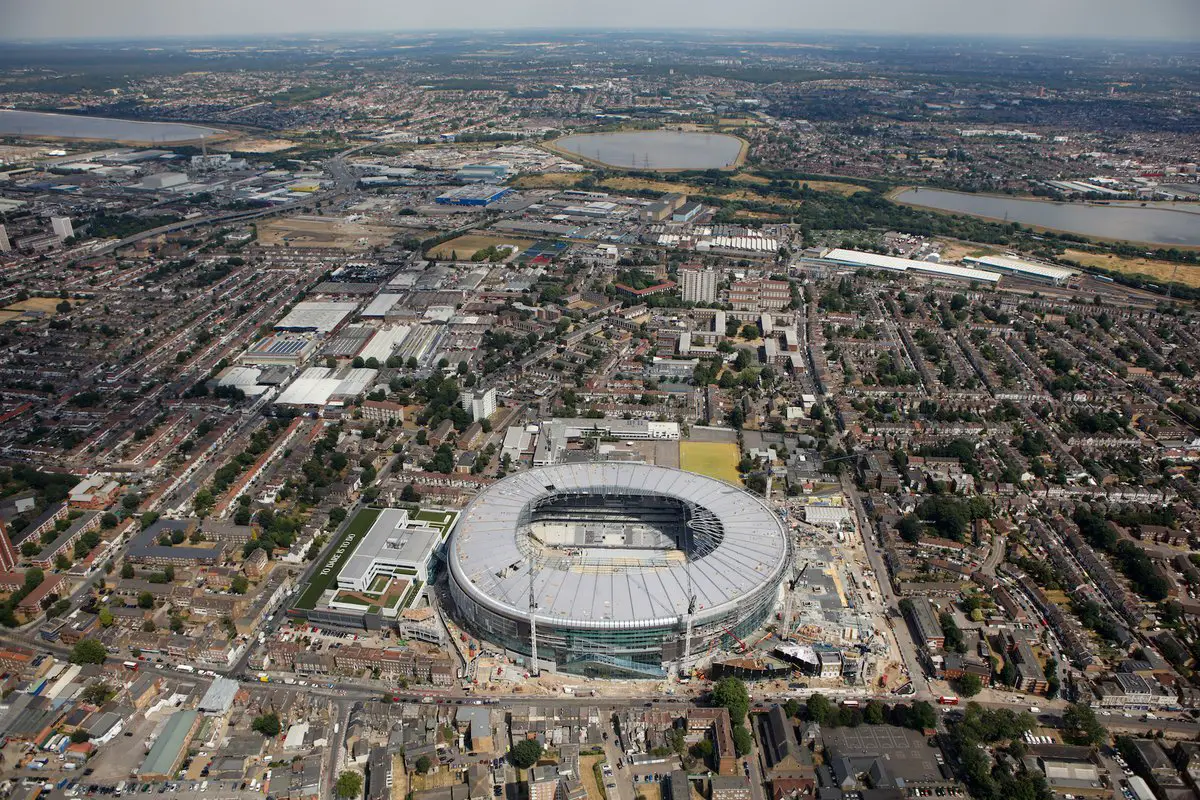 As per a report released by Construction News, employees working on Tottenham Hotspur's new stadium have been offered extra pay for longer hours with adverts appearing for 80-hour weeks.
Tottenham Hotspur's new stadium project, which is undertaken by Mace, is nearing its completion date for our club to host an Under-23 game on August 27 against Brighton before welcoming Liverpool for the second home game of the 2018/19 Premier League season.
With the deadline fast approaching, Construction News has gathered evidence of workers on the site being incentivised to undertake back-to-back 12-hour shifts. Construction News claim they have seen job adverts for posts working 16-hour days and 80-hour weeks.
There is no suggestion that construction company Mace, who are building Spurs' new home, are responsible for the advertisements. But Labour's shadow minister for labour Justin Madders wants an investigation into the claims.
"Terms and conditions that put the welfare of workers at risk are unacceptable and the source of these adverts must be thoroughly investigated as a matter of urgency," Madders told Construction News.
"This is a high-profile project which should be founded on a gold standard of health and safety. A tight timeframe is no excuse for working conditions that can put people at risk.

"The government must act immediately to ensure all those working on Tottenham's stadium are doing so safely and are not being forced to work dangerously long hours."
The Construction News have received an email from one subcontractor offering employees an extra four hours pay if they work four 12-hour shifts in a row.
A Mace spokesperson said the company would work with Tottenham to ensure health and safety standards are met. Our club have also released a statement, assuring that Mace have complete control of the stadium site and supply the appropriate level of welfare facilities to the employees.
Read more: Tottenham's first summer business could depend on Liverpool youngster's loan move to Championship club
Apart from the Premier League games, our brand new stadium will also host NFL fixtures, concerts and eSports. The first NFL game is due to take place in mid-October. Let's hope everything works out smoothly and the stadium is ready for the upcoming Premier League season.