A major storm is brewing between Tottenham and Tottenham Hotspur Supporters' Trust regarding the ticket prices for the new stadium. The trust claims that the club is not addressing the issues of the fans and could be pricing a lot of the supporters out of the game.
This has been a rising issue in the Premier League with most clubs looking to raise ticket prices despite a new TV deal which has made the competition the richest football league in the world.
The trust has stated that a lot of support has come from its 11,000 members and even Gary Lineker and Vincent Kompany came out to share their criticism. There is even a petition to "Stop THFC from pricing fans out of the game with excessive season ticket price hikes", which has even got 4,000 signatures.
Tottenham told the trust (quoted by Telegraph):
"There is no like-for-like seat comparison anywhere within the new stadium as spectators will have the benefit of improved facilities compared to the old White Hart Lane. This leads the club to reject the view that season ticket prices have risen at all."
The bone of contention comes with the fact that some prices are going to skyrocket and fans would have to pay more than they did at the old White Hart Lane.
"Some fans will be paying £880 more than they did at White Hart Lane if they wish to continue having a seat on the side. Fans watching from behind the goal will have to pay at least £200 more than they did at White Hart Lane. In any terms those are price rises."
A petition on change.org also added (quoted by Telegraph):
"We remain committed to a full dialogue with the club as soon as it is ready to properly address supporter concerns. In the meantime, we will be considering other methods of encouraging change.

"While £50 deposits for season tickets start being taken on Monday, there is still time for the club to reconsider before the 16 May deadline for full payment."
Spurs also provided an update regarding their season renewal process which claimed that there was no like-for-like seat comparison anywhere in the stadium.
The statement added:
"All seats have uninterrupted views, comfortable modern seating, more leg-room, with spectators closer to the pitch than at any other comparable ground in the UK as well as a significantly enhanced experience for every spectator on concourses."
Tottenham might need to get more financial support after spending millions on the new stadium but taking it out on the fans is not the way to go about it. The fans are an integral part of the game and pricing them out will harm Spurs a lot.
"What a player he was", "Great goal" – Some Spurs fans go down memory lane about former superstar's incredible goal
Glenn Hoddle was in the news recently as he ripped Tottenham's defence to shreds post our defeat at San Siro.
The former player and manager wasn't happy with the lack of commitment from the team and did make sense while criticising some players.
The Tottenham Twitter account posted an old video of Hoddle in his prime. The former player scored a wonderful goal in 1983 as he produced magic against Watford.
😮 The touch
😯 The turn
😲 The finish

🗓️ A moment of magic from @GlennHoddle #OnThisDay in 1983. 🔥#COYS pic.twitter.com/M9PEySgQEH

— Tottenham Hotspur (@SpursOfficial) September 24, 2018
The touch, the turn and the finish are unbelievable, to say the least. The 60-year-old now enjoys his time as a pundit but is one of the best English players of his time and this goal more than proves it.
The midfielder won two FA Cups and a UEFA Cup with us during the 80s and it is no wonder some Spurs fans turned the clock back and praised Hoddle.
THAT WAS MAGIC HODDLE THE BEST EVER SPURS AND ENGLAND MIDFIELDER

— Enjoy your life (@english4alu) September 24, 2018
So used to love watching @GlennHoddle play. What a passer of the ball, more so his long passes. Glenn could pass a ball 60 yards and drop the ball on a pinhead. Don't think there is anyone else who could pass a ball as accurately as Glenn. And what a playmaker as well.

— Tom Salter (@salter_tom) September 24, 2018
What a player he was

— Daniel young (@Daniely79) September 24, 2018
I was at the game with a school friend of mine…I ran across the stands when he scored…swear I could see my arm on MOTD!! Still the greatest Spurs player I have ever seen and my childhood hero #KingHoddle

— arthur dayley69 (@Arthurdayley69) September 24, 2018
Remember it well – was there too 😀 – one of those many Hoddle class moments that you just don't forget. ⚽️💙⚽️ COYS!!!!

— Steve Mottau (@SteveMottau1) September 24, 2018
I was there. Great memories. #COYS

— Dave Norton (@DaveNorton5) September 24, 2018
Was right behind that goal-fabulous.
Up there with his goals against Notts Forest and Man Utd as his best!

— Annalisa (@Anna15Lisa) September 24, 2018
I was there and will never forget it. The best player I've ever had the pleasure of watching

— Andrew Davis (@andrwsimondavis) September 24, 2018
Imagine the silly price he would be fetch today if he was a South American, great player saw lots of his games and goals

— Robert Michael Davis (@RobertM51726029) September 24, 2018
Great goal,Can see why Bergkamp based his game on him

— Paul McQuillan (@PaulMcQuillan76) September 24, 2018
Ahh fantastic, my favourite goal from the man who made me a Spurs fan with his simplistic elegance and genius. And the wonderful Alan Parry on the mic and still going strong in 2018

— Des Bennett (@DesBennett5) September 24, 2018
Read more: "I'm happy at Tottenham" – Star claims he has work to do at Spurs despite interest from Bayern Munich
Former Tottenham star refutes claims of wanting to leave the club
Former Tottenham defender Kyle Walker has refuted claims from Mauricio Pochettino which suggested the player wanted to leave Spurs.
The Daily Mail reports that Pochettino's book claimed that Walker wanted to leave at the end of the 2016/17 season.
However, the Manchester City man claims the Argentine did not view the defender as part of his plans. Walker was quoted by the Daily Mail as saying:
"He told me I wasn't in his plan."
The Englishman was further upset about Pochettino revealing these details which he thought was private.
"If he was going to do that he might as well have called a press conference and told everyone. He told one side of the story, but it's a side of a story I don't agree with.

"He said he had a witness in there, but he didn't tell the correct story, no way. Up until now I have never said my part. I have stayed quiet and showed a level of respect to Tottenham and I always will."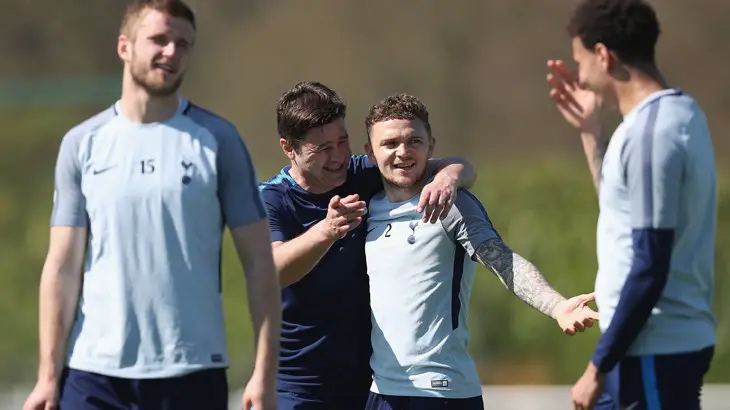 The right-back claimed he got his chances due to the manager but wanted everyone to know what really happened regarding his transfer to City.
Walker did pick up a Premier League title with Pep Guardiola last season but expressed his gratitude as well.
"I was young, needed to improve and he improved me.

"He taught me to look after myself, eat right and rest. I will never forget how much he did."
The 28-year-old is one of the best right-backs in the Premier League but it was a bit concerning when we sold him and only had Kieran Trippier in the side.
Read more: Tottenham star moves up in list of top scorers after goal against Brighton
Tottenham have two quality right-backs in Serge Aurier and Trippier and the Englishman has certainly improved a lot in the last season or so.
Former Tottenham manager blasts star for performance against Brighton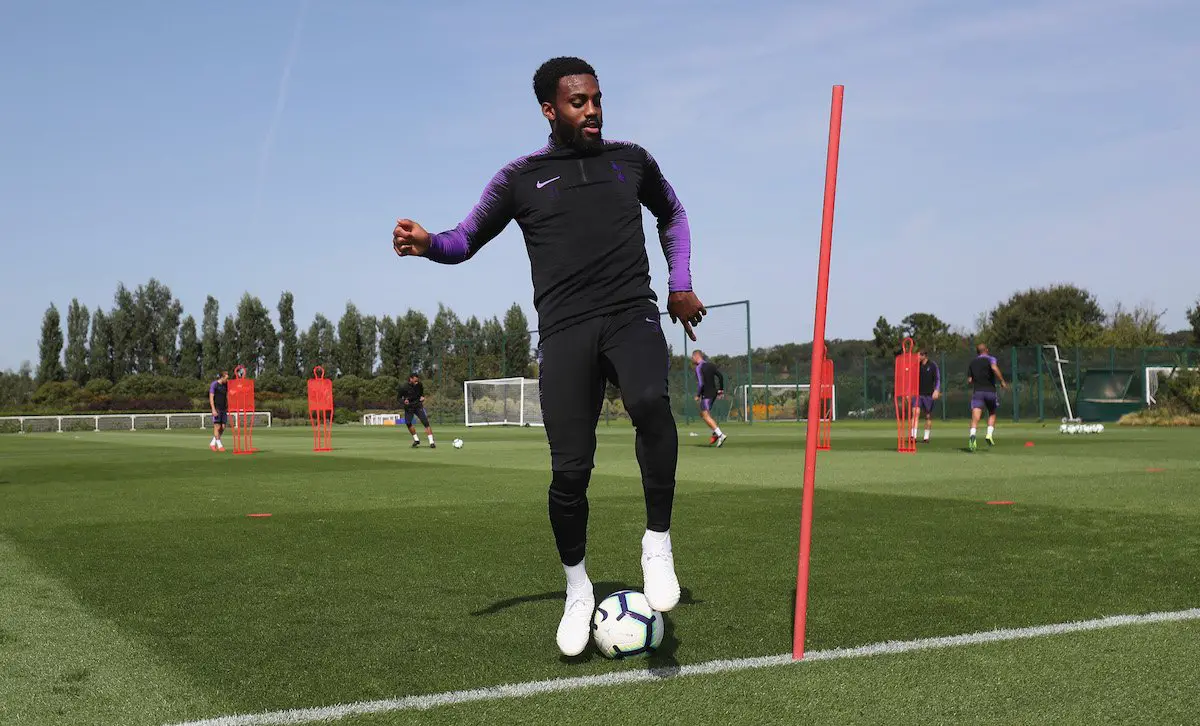 Tottenham might have come up with all three points against Brighton but former manager Harry Redknapp was not happy with our defending in the final minutes of the game.
Spurs had raced into a 2-0 lead, thanks to goals from Harry Kane and Erik Lamela. However, Anthony Knockaert pulled one back for the hosts in the 93rd minute.
The Seagulls star had another chance in the 95th minute but shot straight at Paulo Gazzaniga and Redknapp was quoted by Football.london as he had a go at Danny Rose.
The Englishman was responsible for the first goal we conceded and was in attack mode during stoppage time too.
"He [Pochettino] will be bothered by that last minute because it was a nightmare. It's a poor goal. They're stretched.

"At this stage of the game you've got no need. You've got to manage the game not get yourself stretched like that with two minutes to go. Danny Rose shouldn't be going forward if he's exhausted. Stay where you are. Keep the clean sheet. Defend first and foremost."
The former manager is right as we suffered a similar fate against Inter Milan a few days earlier. Two late goals from the Italians meant we started our Champions League journey with a loss and we could have dropped more points at the Amex too.
Fortunately, we held on for three points but Pochettino has a lot of work to do before we play like we did last season.
Read more: Not De Jong – Tottenham join race to sign £45million-rated Ajax starlet
Spurs are already six points behind league leaders Liverpool and we cannot afford any more mistakes for the remainder of the campaign.