According to Spanish football journalist, Guillem Balague, Real Madrid are ready to sell star forward Gareth Bale at the end of this campaign. However, he does not feel that a return to Tottenham Hotspur is on the cards this summer.
Bale left Spurs for Real Madrid in 2013 for a then-world record fee of £85million. The Welshman has tasted rich success at the Bernabeu, winning three Champions League, one La Liga title and one Copa del Rey in four seasons so far.
The forward has managed 12 goals and 7 assists in 29 appearances for Real this season but he has struggled to nail down a regular place under head coach Zinedine Zidane.
Recurrent injury problems have blighted Bale's Real Madrid career. Manchester United have been constantly linked in recent windows, while Spurs have also shown an interest in re-signing him.
However, Spanish football journalist Guillem Balague has told Sky Sports that he does not believe that Bale will leave Real for Spurs.
"I am convinced Real Madrid want to sell Gareth Bale. That is not Bale's preferred choice, he would like to stay," Balague told Sky Sports.
"Obviously somebody will have to buy Bale but I don't think it will be Spurs; it doesn't make sense for him to go back and it would cost Spurs too much to bring him back – other teams are better prepared and have a greater desire and financial possibilities.

"Of course Spurs would like to have Bale back but their targets are different. You only have to compare their expenditure to the highest in the Premier League to see they don't have the kind of money it would take to sign Bale."
Real have struggled domestically this season, failing to mount a title challenge but have done very well in the Champions League and find themselves in the quarter-finals, where they face Juventus.
Despite Zidane's men being on course to winning the Champions League for the third straight year running, Football.London reports that Real will undergo a major squad overhaul in summer due to a below-par La Liga campaign.
In my opinion, signing Bale would be a bad move as he is injury-prone. His wages are sky high as well and it would cost us big in order to land him. We'd be better off hunting for other options.
Lamela and Gazzaniga to start: Predicted Tottenham line-up against Watford in Carabao Cup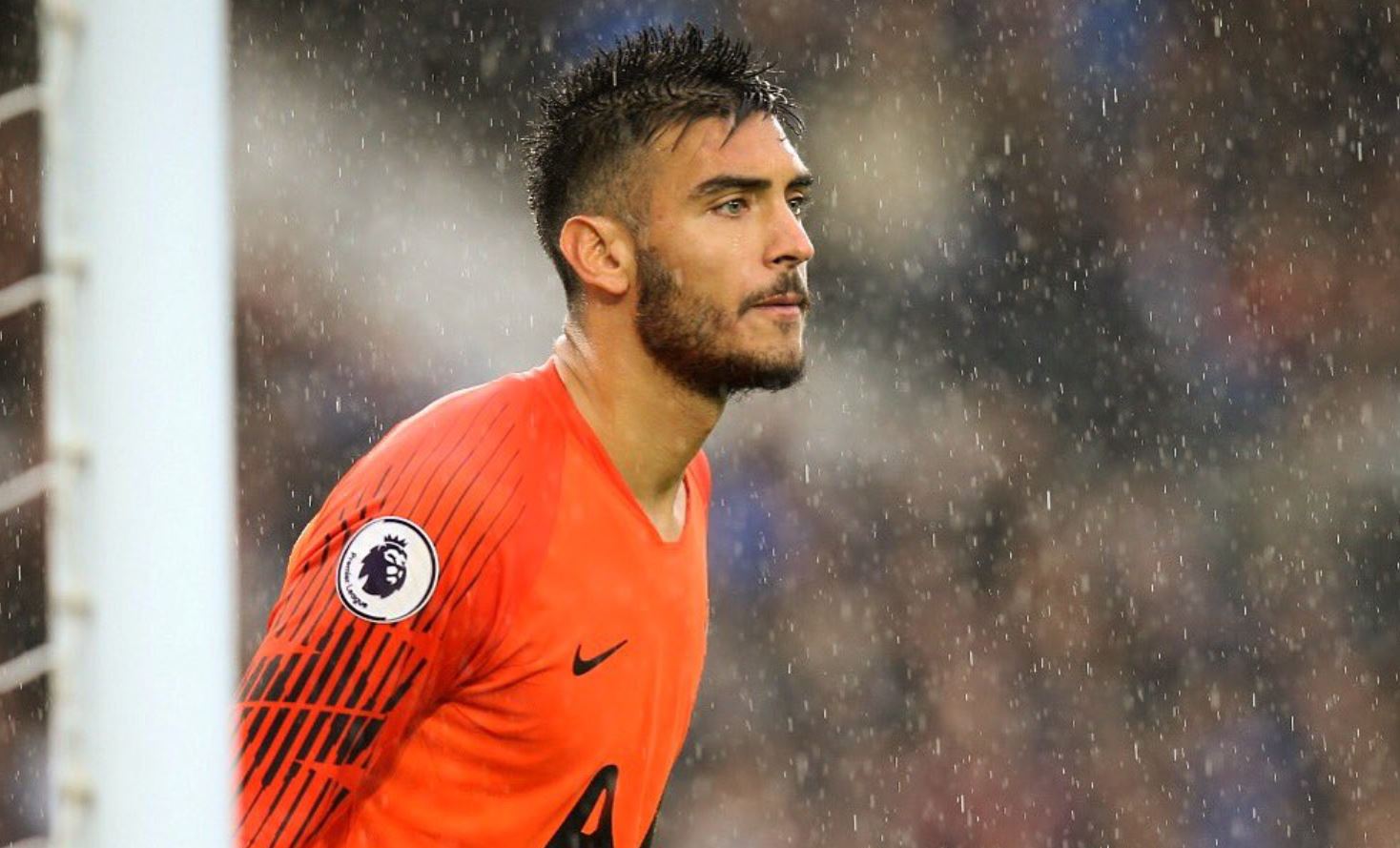 Tottenham's next clash is against Watford in the Carabao Cup as we play at Stadium MK. The ground was selected after Wembley was unavailable on the date of the game and Spurs should come in with high spirits after their 2-1 win over Brighton.
The win over the weekend stopped our run of three consecutive losses. However, another win cannot be taken for granted, given that we lost to the same opposition a couple of weeks ago.
Tottenham must also have one eye on the Premier League game against Huddersfield later in the week and here is our predicted line-up for Mauricio Pochettino's side.
Predicted Tottenham XI
Formation: 4-2-3-1
Manager: Mauricio Pochettino
Paulo Gazzaniga (GK)
The Argentine was decent between the sticks and should continue in goal as Michel Vorm has a slight injury.
Serge Aurier (RB)
The former PSG man didn't play in the win over Brighton and should get a start in place of Kieran Trippier.
Davinson Sanchez (CB)
Sanchez was another player who did not play against the Seagulls but he must be at his best if we are to win over the Hornets.
Jan Vertonghen (CB)
It is a tough call between Vertonghen and Toby Alderweireld but Jan just gets the nod ahead of his Belgian teammate.
Ben Davies (LB)
Davies didn't play on Saturday and Pochettino must rest Danny Rose ahead of our clash against Huddersfield.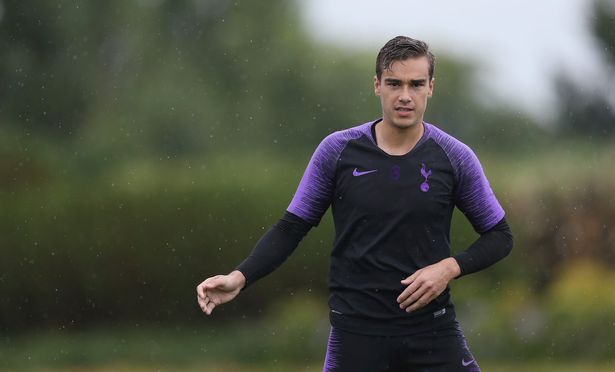 Harry Winks (CM)
The youngster didn't start the game against Brighton and should be one of our two central midfielders in this clash.
Victor Wanyama (CM)
Wanyama needs minutes under his belt and this is the best opportunity for the Kenyan to showcase his fitness and abilities.
Erik Lamela (RAM)
The Argentine had an instant impact as he scored a goal coming off the bench. And Lamela should start the game against the Hornets.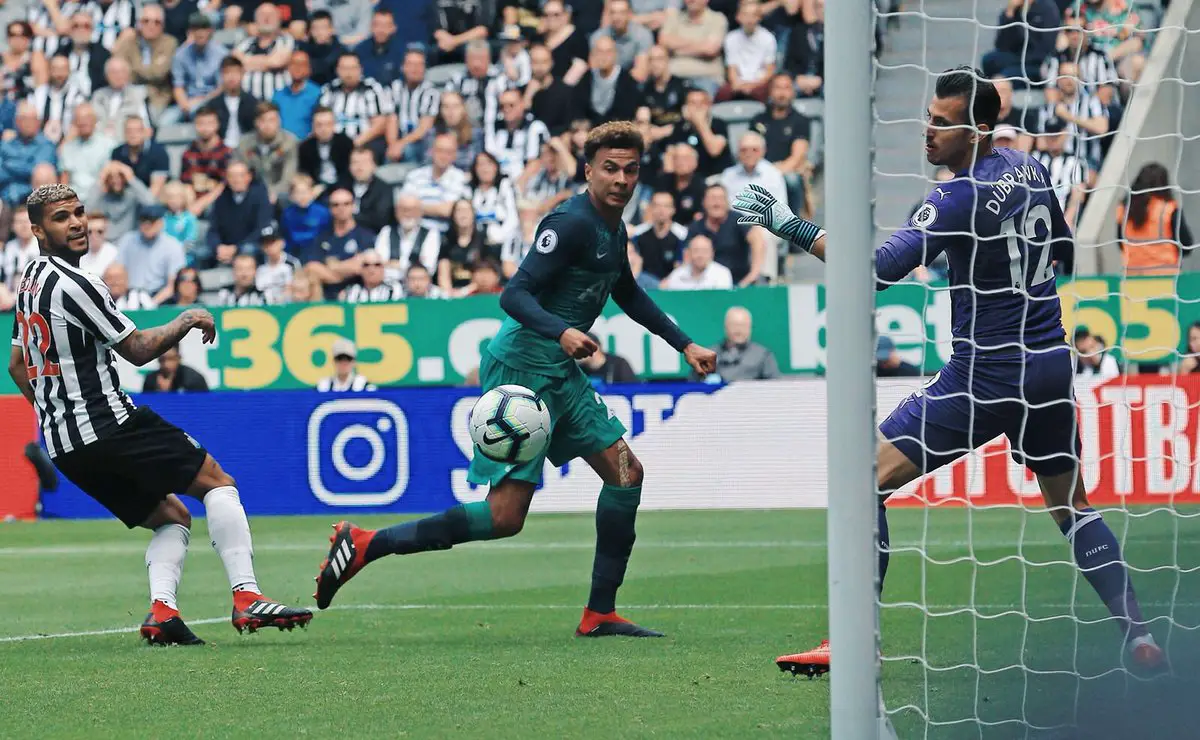 Dele Alli (AM)
Alli must be back to full fitness as he came on as a sub in our last game. We need the Englishman to do well since his form hasn't been great this season.
Son Heung-min (LAM)
Another player who hasn't been at his best this season, the South Korean has to pick it up to keep his spot on the team.
Read more: Tottenham star moves up in list of top scorers after goal against Brighton
Fernando Llorente (ST)
Harry Kane needs a break and even though Llorente hasn't seen a lot of game time, the Spaniard must start at Stadium MK.
"What a player he was", "Great goal" – Some Spurs fans go down memory lane about former superstar's incredible goal
Glenn Hoddle was in the news recently as he ripped Tottenham's defence to shreds post our defeat at San Siro.
The former player and manager wasn't happy with the lack of commitment from the team and did make sense while criticising some players.
The Tottenham Twitter account posted an old video of Hoddle in his prime. The former player scored a wonderful goal in 1983 as he produced magic against Watford.
😮 The touch
😯 The turn
😲 The finish

🗓️ A moment of magic from @GlennHoddle #OnThisDay in 1983. 🔥#COYS pic.twitter.com/M9PEySgQEH

— Tottenham Hotspur (@SpursOfficial) September 24, 2018
The touch, the turn and the finish are unbelievable, to say the least. The 60-year-old now enjoys his time as a pundit but is one of the best English players of his time and this goal more than proves it.
The midfielder won two FA Cups and a UEFA Cup with us during the 80s and it is no wonder some Spurs fans turned the clock back and praised Hoddle.
THAT WAS MAGIC HODDLE THE BEST EVER SPURS AND ENGLAND MIDFIELDER

— Enjoy your life (@english4alu) September 24, 2018
So used to love watching @GlennHoddle play. What a passer of the ball, more so his long passes. Glenn could pass a ball 60 yards and drop the ball on a pinhead. Don't think there is anyone else who could pass a ball as accurately as Glenn. And what a playmaker as well.

— Tom Salter (@salter_tom) September 24, 2018
What a player he was

— Daniel young (@Daniely79) September 24, 2018
I was at the game with a school friend of mine…I ran across the stands when he scored…swear I could see my arm on MOTD!! Still the greatest Spurs player I have ever seen and my childhood hero #KingHoddle

— arthur dayley69 (@Arthurdayley69) September 24, 2018
Remember it well – was there too 😀 – one of those many Hoddle class moments that you just don't forget. ⚽️💙⚽️ COYS!!!!

— Steve Mottau (@SteveMottau1) September 24, 2018
I was there. Great memories. #COYS

— Dave Norton (@DaveNorton5) September 24, 2018
Was right behind that goal-fabulous.
Up there with his goals against Notts Forest and Man Utd as his best!

— Annalisa (@Anna15Lisa) September 24, 2018
I was there and will never forget it. The best player I've ever had the pleasure of watching

— Andrew Davis (@andrwsimondavis) September 24, 2018
Imagine the silly price he would be fetch today if he was a South American, great player saw lots of his games and goals

— Robert Michael Davis (@RobertM51726029) September 24, 2018
Great goal,Can see why Bergkamp based his game on him

— Paul McQuillan (@PaulMcQuillan76) September 24, 2018
Ahh fantastic, my favourite goal from the man who made me a Spurs fan with his simplistic elegance and genius. And the wonderful Alan Parry on the mic and still going strong in 2018

— Des Bennett (@DesBennett5) September 24, 2018
Read more: "I'm happy at Tottenham" – Star claims he has work to do at Spurs despite interest from Bayern Munich
Former Tottenham star refutes claims of wanting to leave the club
Former Tottenham defender Kyle Walker has refuted claims from Mauricio Pochettino which suggested the player wanted to leave Spurs.
The Daily Mail reports that Pochettino's book claimed that Walker wanted to leave at the end of the 2016/17 season.
However, the Manchester City man claims the Argentine did not view the defender as part of his plans. Walker was quoted by the Daily Mail as saying:
"He told me I wasn't in his plan."
The Englishman was further upset about Pochettino revealing these details which he thought was private.
"If he was going to do that he might as well have called a press conference and told everyone. He told one side of the story, but it's a side of a story I don't agree with.

"He said he had a witness in there, but he didn't tell the correct story, no way. Up until now I have never said my part. I have stayed quiet and showed a level of respect to Tottenham and I always will."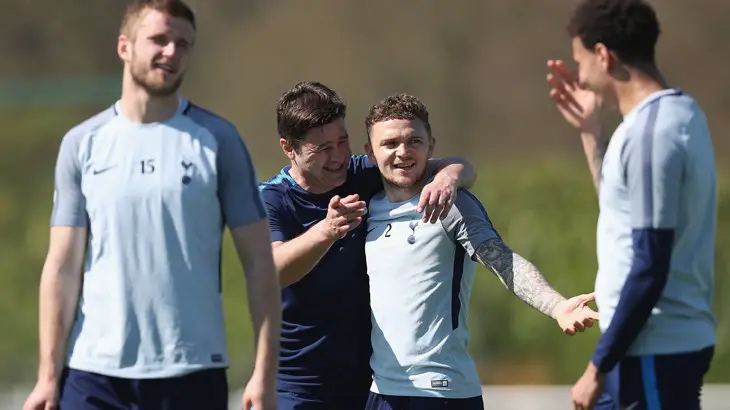 The right-back claimed he got his chances due to the manager but wanted everyone to know what really happened regarding his transfer to City.
Walker did pick up a Premier League title with Pep Guardiola last season but expressed his gratitude as well.
"I was young, needed to improve and he improved me.

"He taught me to look after myself, eat right and rest. I will never forget how much he did."
The 28-year-old is one of the best right-backs in the Premier League but it was a bit concerning when we sold him and only had Kieran Trippier in the side.
Read more: Tottenham star moves up in list of top scorers after goal against Brighton
Tottenham have two quality right-backs in Serge Aurier and Trippier and the Englishman has certainly improved a lot in the last season or so.