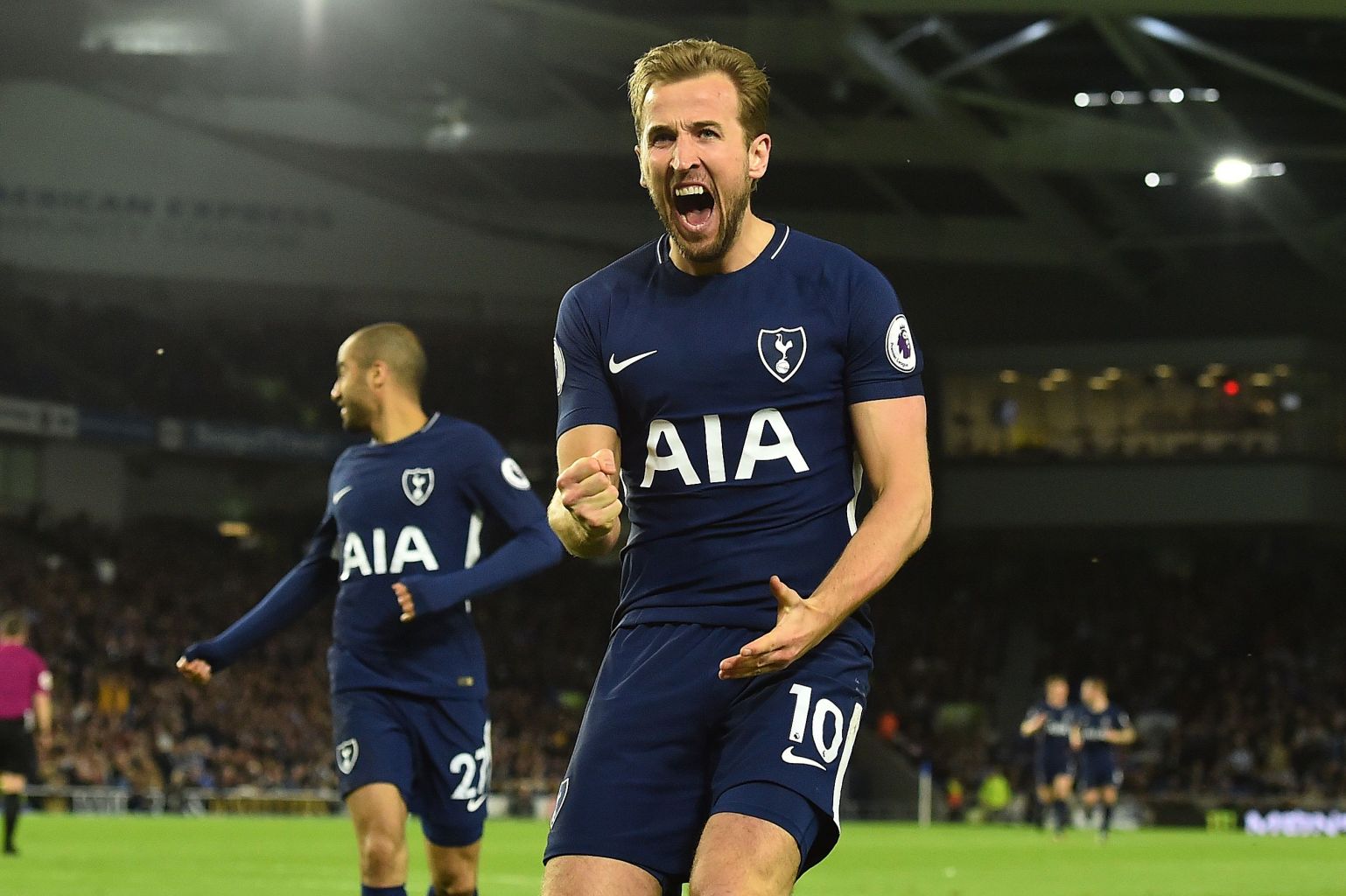 Full Time: Brighton and Hove Albion 1-1 Tottenham Hotspur
Tottenham were held to a frustrating 1-1 draw which dented their chances of making it into the top three with Liverpool now being two points ahead of us. The result also gives Chelsea the chance to cut our lead to five points should they win their game in hand.
Mauricio Pochettino did make a few changes to the side with an eye on the FA Cup semi-final against Manchester United and we seemed to be a little slow throughout the first-half.
The game really got interesting in the second half as Harry Kane scored in the 48th minute. However, instead of building on the lead, we conceded almost straightaway.
Serge Aurier, who was one of the players brought into the starting XI, gave away a penalty which Pascal Gross converted.
We did have a few chances at the end but we just could not break Brighton down and had to settle for a point.
Hopefully, we can defeat United and make it to the FA Cup finals but some of our players will have to perform much better than how they did last night.
Here's how the boys fared on the night.
Tottenham Player Ratings
Hugo Lloris – 6.5/10
Lloris did get a hand to try and save the penalty from Gross but just could not get enough. The Frenchman also had another decent save in the first half but that was about it.
Serge Aurier – 5/10
Aurier did try to support our attack as much as possible but this was another penalty given away as he clipped Izquierdo in the second half, leading to the goal.
Toby Alderweireld – 7/10
This was Toby's first Premier League game since October and he did pretty well, considering that he was out for long. Hopefully, he can play in the FA Cup semi-final too as he looked really composed.
Jan Vertonghen – 7/10
Vertonghen was being targeted by Brighton but the Belgian did pretty well and even got up to help the forwards as we looked for a winner.
Ben Davies – 6/10
The Welshman didn't really have a standout game. He did help out in the attack and was solid in defence but that was it.
Moussa Sissoko – 5.5/10
Sissoko was playing in the middle of the park and didn't really set the tempo for our team. He was replaced in the second half but he really should have done more with the start that was handed to him.
Victor Wanyama – 8/10
Wanyama was one player that really asserted himself in the game, thanks to a few crunching tackles. It was his pressure that got us the opening goal as well and he was one of our better players in the game.
Christian Eriksen – 6.5/10
Eriksen didn't really have a great game, to be honest. However, he was industrious and had a chance when his shot was deflected.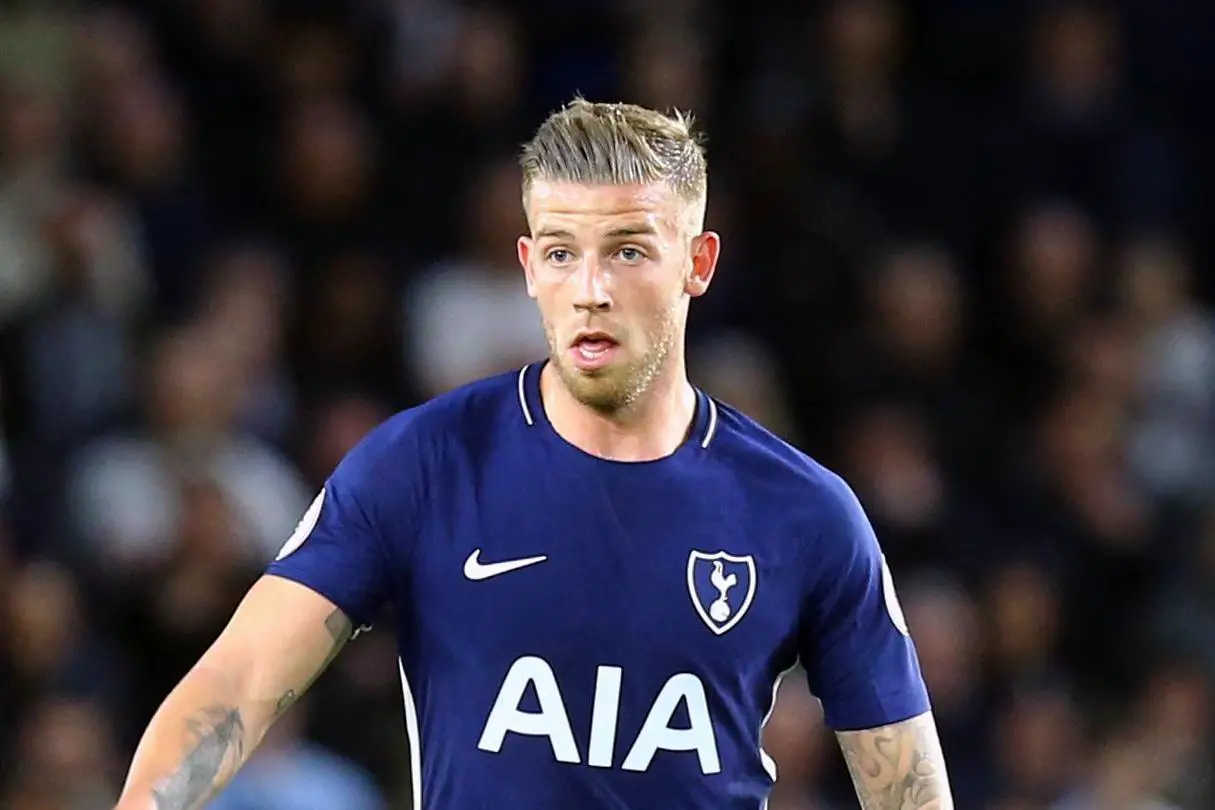 Son Heung-min – 6/10
Son did have a last minute chance saved well by Brighton's keeper but the South Korean too seemed a little subdued, to say the least.
Lucas Moura – 5/10
The Brazilian had the chance to impress but failed to do so. He did have a couple of chances to score but wasted them.
Harry Kane – 6/10
Kane might have got his goal but he did look a little rusty and was replaced by Fernando Llorente in the last few minutes of the game.
Substitutes
Erik Lamela – 6/10
The Argentine tried his best to get something done but only had one notable chance when he shot straight at Ryan in the 87th minute.
Mousa Dembele – 5/10
Dembele did make our midfield better when he came on but we could not get that second goal that we needed so badly.
Fernando Llorente – N/A
He only got to play the last five minutes and couldn't really do much.
"The tackle was nice, eh?" – Mauricio Pochettino hails Eric Dier's incredible tackle on Sergio Ramos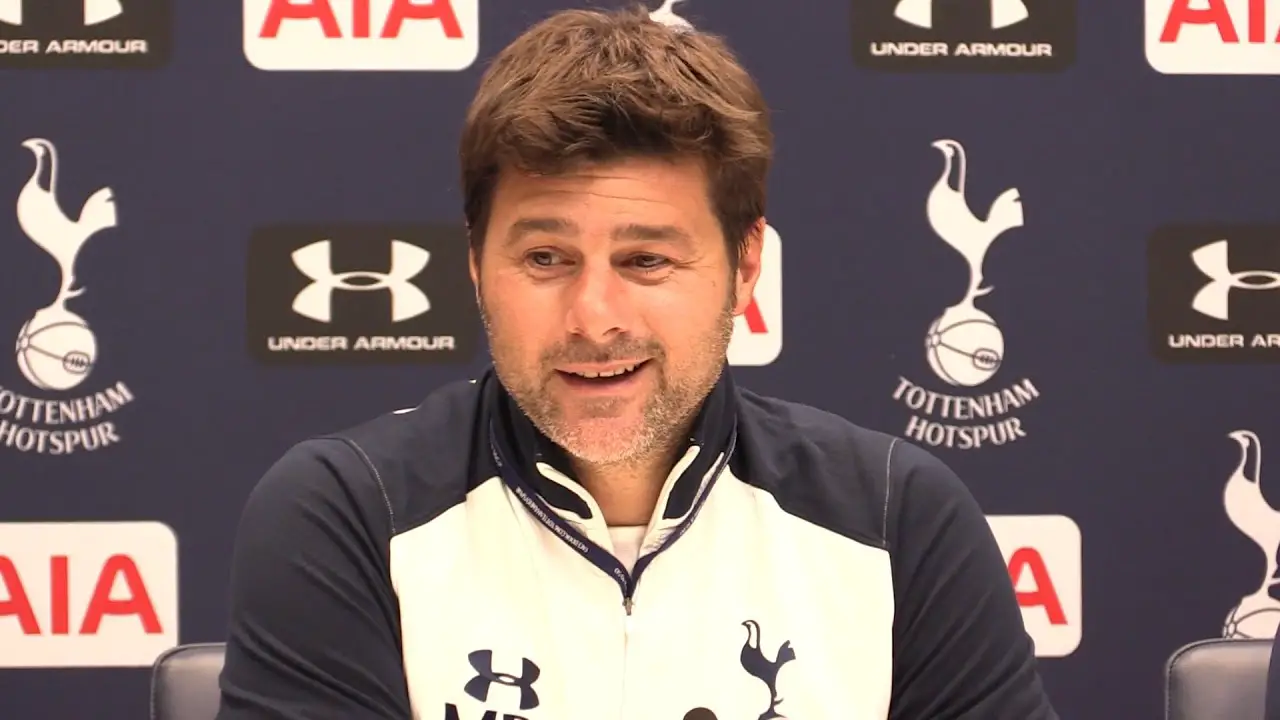 Tottenham manager Mauricio Pochettino believes Eric Dier's tackle on Sergio Ramos during England's 3-2 win over Spain was a reflection of what the Argentine has tried to instil at the club.
The Lilywhites have been brilliant under the manager since he took over from Southampton. We are now regulars for a top-four spot and lie a couple of points behind the Premier League leaders after eight games.
Pochettino was quoted by the Guardian as saying:
"The tackle was nice, eh?

"He touched the ball. In England, that's never a foul. In Europe, it's different. But to be brave like this – look, Dier is a holding midfielder and he was pressing Sergio Ramos in the penalty area.

"That is the mentality that, from day one at Spurs, we have tried to translate to the players. I feel proud about that. It's a fantastic attitude, one that we always need to keep pushing."
Dier did get booked for that challenge in Seville but it set the tone for the rest of the game. The manager also spoke about the significance of moments such as the one from Dier.
"The signal that you send to your opponents is important.

"To say: 'We are not scared of you. We come here and we want to beat you.'

"We can play good or bad but always it's about the attitude. With different attitudes, sure, the game would be completely different and have different results. With only talent you cannot beat any team. But talent with attitude is everything."
Tottenham have made a decent start in the league and hopefully, we will be able to carry the same form for the rest of the season.
Read more: Tottenham interested in £44m January move for Barcelona starlet
We have lost both our games in the Champions League so far, and face a couple of crucial ties against PSV Eindhoven next.
"I had friends that chose a criminal life" – Tottenham star opens up about how football saved him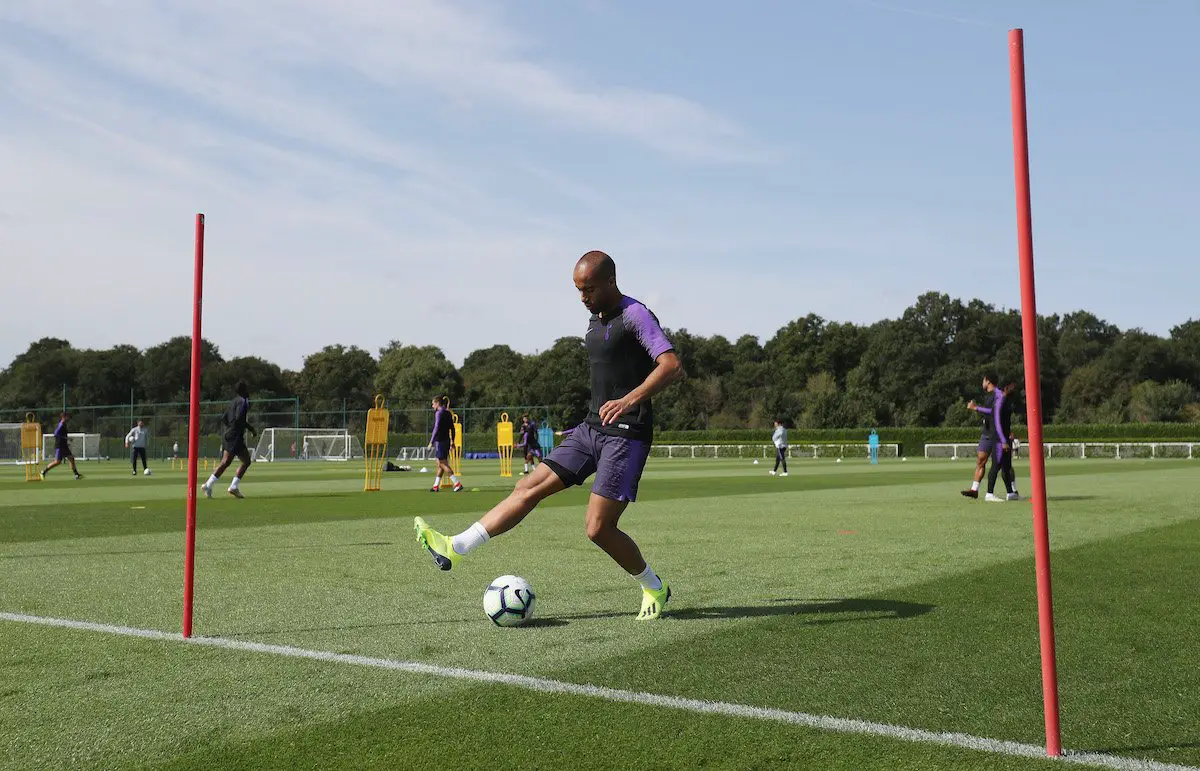 Tottenham attacker Lucas Moura has credited football of saving him from a life of crime in Sao Paulo.
The former Paris Saint-Germain star has found his feet in England, after a tough six months last season, and claimed a number of his friends went down the "bad way."
Moura was speaking to the Evening Standard and was quoted saying:
"It was very difficult when I was young because there are problems with violence, gangs, guns, drugs – a criminal life.

"I had friends that choose a criminal life. Some of them are in prison and some of them are dead. They chose the bad way.

"I played a lot of football in the street. My dream was to become a footballer – that's why I didn't go to the bad way. I always believed I could realise my dream and give another life to my family."
Moura added that his parents sent him down the right path and that he always wanted to be a footballer and nothing else.
The Brazilian's form this season saw him earn a recall to the national side. Moura has three goals from eight Premier League games and has been one of the more consistent players for Tottenham.
The 26-year-old was used sparingly by Mauricio Pochettino after joining us in January but believes he can get better.
"The first five months was to adapt to the new life, the new championship, the new coach, a new country, a new club.

"Now I've done a pre-season with the team and I understand what the coach expects from me. Here the game is so dynamic, the intensity is so high. I hope I'm a little far from my best. I'm playing well but can do better."
The Brazilian hasn't hit the levels that he did during his first few years with PSG but working with Pochettino should help him reach his potential.
Read more: Tottenham target's manager shoots down rumours of move for £20m star
The season is only a few games in and hopefully, we will see the best of Moura in the coming months.
Arsenal leading race to sign £50m-rated Tottenham target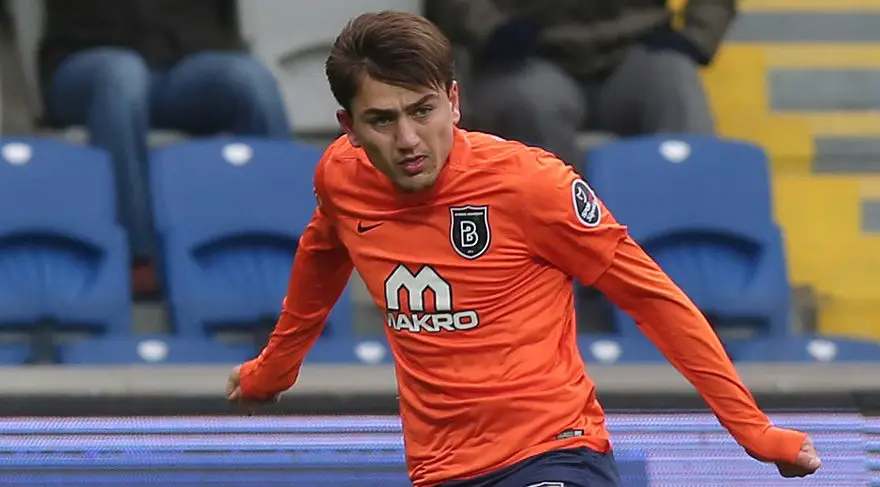 Arsenal are leading the chase to sign AS Roma winger Cengiz Under, according to ForzaRoma (h/t Mirror).
The Turkish youngster joined the Italian side in 2017 and has been one of the most impressive players for the team.
The report claims that the Gunners are leading Tottenham and Bayern Munich for the 21-year-old's signature. Under has a couple of goals and three assists from eight games this season and played for the Turkish national side during the international break.
The 21-year-old is valued at around £50m (h/t Mirror) and is one of the best youngsters in world football at the moment.
Although Tottenham didn't bring in new faces in the summer, we can't rule out transfers in the winter window.
Almost every team will be looking to add quality in the winter window and we should be no different. It will be interesting to see if we continue keeping tabs on the Turkish international as the season progresses.
Tottenham could do with someone of Under's quality in the team, as he seems ready for Premier League football.
Read more: Tottenham target's manager shoots down rumours of move for £20m star
The 21-year-old could get even better under the watchful eye of Mauricio Pochettino. The Argentine is one of the best managers in the world, and his record of getting the best out of youngsters could help us land some quality players in January.