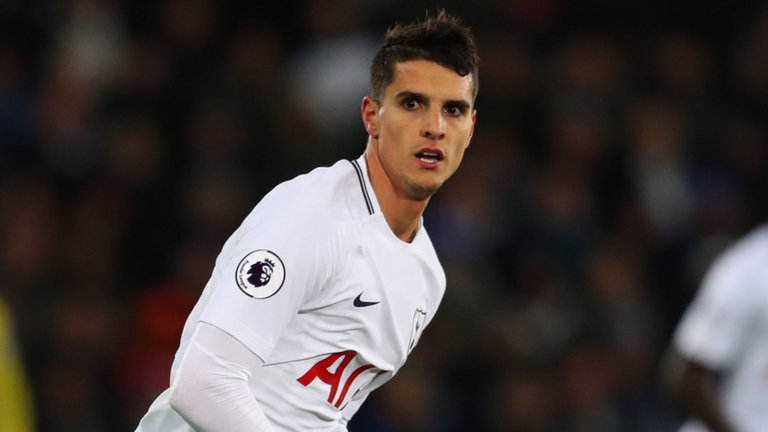 At a time when all the attention was on Harry Kane to see if he could beat Mohamed Salah to win the Golden Boot, Erik Lamela emerged as one of the most exciting players on the field.
Right from the beginning of the game, Lamela was a force to reckon with as he single-handedly drove the attack forward on multiple occasions. Even at times when Leicester City looked like the dominant side, Lamela worked tirelessly to win back possession and make things happen.
He was undoubtedly a lethal player for Spurs and his influence on the field saw him get involved in 3 goals. He provided an assist and scored a brace – all of which eventually helped Tottenham defeat Leicester by a whisker.
The Tottenham faithful loved his performance and that was evident by the thunderous standing ovation he received when he was subbed off.
Over the years, Lamela has been a loyal servant for us and he is somebody we can always depend on. Our fellow supporters on Twitter seemed to agree and here are some of the best reactions:
Someday I hope to be able to tell my grandkids that I was there when Erik Lamela scored a sort of hat-trick. #THFC #COYS #TOTLEI

— Marc Benamram (@MarcBenamram) May 13, 2018
Erik Lamela one goal away from the 'Somen Tchoyi weird last-day hat-trick award' for 2017/18.

— Daniel Storey (@danielstorey85) May 13, 2018
https://twitter.com/SeanTHFC_/status/995685444665925632
ERIK LAMELA HAS SCORED 25% OF HIS PREMIER LEAGUE GOALS IN ONE GAME

— wholesome content only @jack 🙂 (@THFCWD) May 13, 2018
Everywhere you go always take @ErikLamela with you 🤘🤘

— Dave Samson (@dsamson89) May 13, 2018
Best day of my life and it's all down to you big man @ErikLamela ⚽️⚽️⚽️

— James THFC (@JamesVaughny) May 13, 2018
Hi, pleased to announce I'm adopting @ErikLamela as my son. #COYS #TottenhamHotspur

— Mountain Dew Papi (@JoeMenjivar) May 13, 2018
What a turnaround in the second half from @ErikLamela

Looks like he's read all our tweets! 😅 #TOTLEI

— Karthik Viswanath (@iamspurstastic) May 13, 2018
"My dream to coach Tottenham is not easy" – Former Spurs striker speaks out about his dream role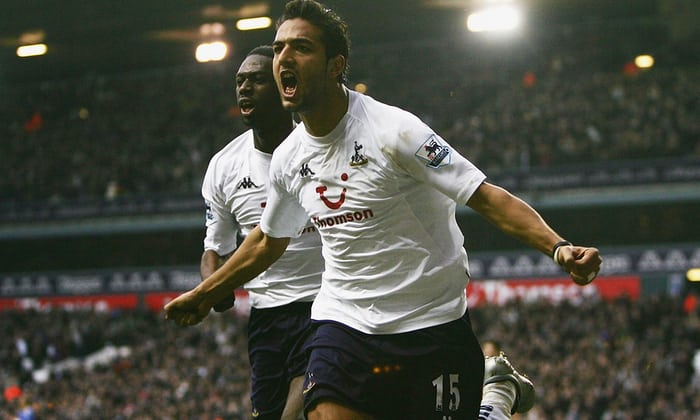 Former Tottenham striker Mido has claimed that his dream is to manage Spurs. The Egypt striker wasn't prolific in front of goal with 11 goals being his best return at the club.
The retired football spent time at Roma, Marseille and Middlesbrough amongst other clubs and was quoted by Kingfut as saying:
"My dream to coach Tottenham is not easy. I am not English but I am trying to do the right steps, having the right education and maybe try to be an assistant somewhere for two or three years.

"I had an offer to become assistant of Aguirre with Egypt but I don't think it was right for me at the moment."
The 35-year-old has plenty of managerial experience but it has mostly been with clubs from Egypt. Mido picked up a couple of trophies with Zamalek and even spoke about leaving Tottenham for more football.
The striker added that he is still picking up his coaching batches as he wants to make it big.
"Education is very important, I am in my last steps for acquiring my coaching badges. If you don't have the right education as a coach you will not make it to the top level."
Spurs currently have a great manager in Mauricio Pochettino and we have grown greatly under the Argentine.
Read more: "Star on and off the pitch" – Some Tottenham fans react to Spurs star's hilarious dance
Mido might not be ready for a top job in England, but it will be interesting to see how he would channelise his aggression on the touchline.
"We know we have to win" – Tottenham star puts pressure on team ahead of PSV clash
Tottenham star Erik Lamela has put pressure on the club to go out and win against PSV Eindhoven on Wednesday.
Spurs lost their opening two games in their Champions League group, just like PSV, and have to beat the Dutch side if they have any chance of making it into the next round.
Barcelona beat us 4-2 while we lost in the last minute against Inter Milan in our group opener.
Lamela has been one of the stars for Spurs this season and was quoted by the Daily Star as saying:
"We know we have to win. Unfortunately we started the Champions League by losing in Milan.

"After, we lost against Barcelona and we will not have too many more chances, so we have to win."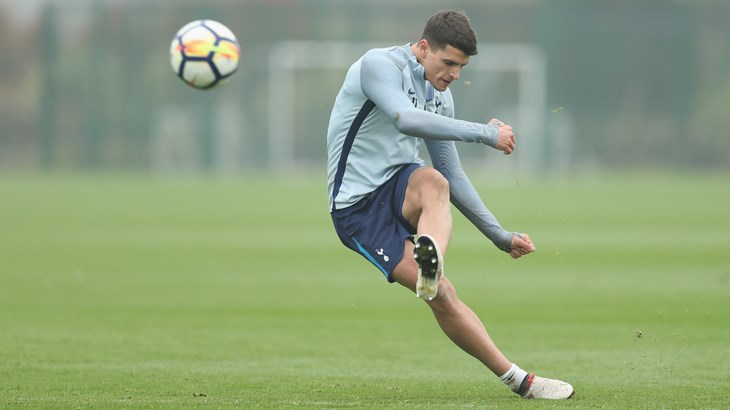 The Argentine scored in our 1-0 win over West Ham recently and his form will be crucial in getting all three points against the Dutch team.
Spurs need a bit of a miracle to make it into the next round and the next two clashes against PSV will be important.
Read more: "Star on and off the pitch" – Some Tottenham fans react to Spurs star's hilarious dance
Six points from the two games should give us a fighting chance of qualifying for the knockout rounds. Anything less than that, and we might need to defeat Barcelona or Inter Milan in our final group games, which won't be an easy task.
31-year-old Tottenham star does not believe Spurs is his final club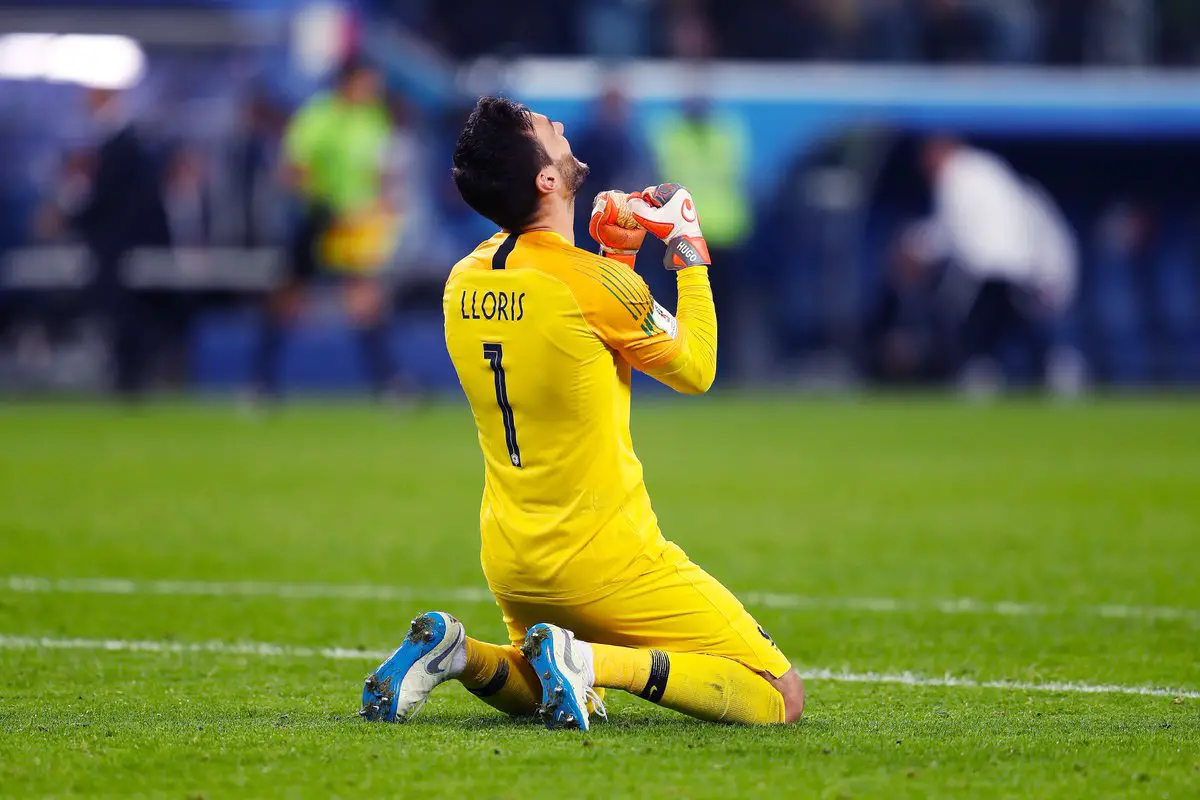 Tottenham captain Hugo Lloris doesn't believe he will finish his career at the London club. The Frenchman was taking part in a Q+A session with Telefoot (h/t Evening Standard) and was asked if Spurs would be his final club.
The former Lyon keeper said: "I don't think so."
The report adds that should Lloris see out his current contract with Spurs, he would have spent a decade at the club.
The keeper helped the France national side to the World Cup in 2018 but claimed there were no offers for him post the victory.
Lloris has been one of the best keepers in the world in recent years and claimed his future at the club is dependent on our manager.
"My future is tied to Mauricio's. That is certain."
The report adds that Pochettino signed a new contract with Spurs in the summer but has been linked with Manchester United and Real Madrid.
Pochettino is one of the best managers in the world and it comes as no surprise that others are interested in him.
Read more: "Star on and off the pitch" – Some Tottenham fans react to Spurs star's hilarious dance
Lloris, for his part, has done very well at Tottenham and is only 31. The Frenchman seems to be hitting his prime at the club, which is a huge bonus for us. The only thing he has to work on is removing the minor errors in his game, which hasn't cost us much.