Tottenham have enjoyed yet another top-four finish but next term, it will be of utmost importance for us to make a solid Premier League title challenge.
There has been a lot of debate about our spending (or the lack of it) in recent times, as a result of which a few question marks have been raised about Mauricio Pochettino's future. However, according to a report from Evening Standard, star player Christian Eriksen believes we must hold on to the Argentine at all costs.
The report has claimed that our London rivals Chelsea are harbouring an interest in Pochettino. He is undoubtedly one of the finest managers of our times but if Daniel Levy continues to provide a stringent budget for transfers, we might not be able to get to the next level and win trophies.
In such a situation, it is indeed alarming to learn about Chelsea's interest. Surely, an owner with pockets as deep as Roman Abramovich could tempt Pochettino to consider a move.
However, much like the rest of the fanbase, Eriksen is of the opinion that Pochettino is crucial for Tottenham. In a recent interview with Evening Standard, the Danish attacker said:
"He's really important. You can see what he has achieved with this club.

"When I arrived [in summer 2013], there was a season with a lot of ups and downs at first but ever since [Pochettino joined a year later] it's really been very stable — finishing in the top three is a big achievement for the manager.

"We're going into every game and winning games with the right mentality with exciting football. The fans in particular, I hope, enjoy how we play."
He also went on to add that Pochettino has proven to be a "Spurs man". His comments do seem encouraging at a time when there is so much speculation about Pochettino's future at Tottenham.
Eriksen also spoke about Tottenham's Champions League exploits and he claimed that we need to win trophies to get to the next level.
Lamela stars: Player ratings from Tottenham's 2-1 win over Brighton & Hove Albion
Tottenham got back to winning ways after three successive defeats, thanks to goals from Harry Kane and Erik Lamela.
Glenn Murray handled the ball late in the first half which allowed Kane to score from the spot. The home team came at us with all they had in the second half and Paulo Gazzaniga pulled off a great save before Danny Rose crossed in for Lamela to slot in our second.
Anthony Knockaert pulled one back in stoppage time to make it a nervous last minute or so but we held on for all three points.
There were a few heroes on the pitch today and here are the player ratings from the game.
Paulo Gazzaniga – 6.5/10
The youngster did pretty well and made one good save to deny Knockaert. He couldn't do much regarding the goal he conceded.
Kieran Trippier – 6/10
Trippier didn't have the greatest time as he struggled a bit and even got a yellow card for a needless foul.
Toby Alderweireld – 7.5/10
The Belgian had a great chance to score early on and did a great job at keeping things tight for Spurs.
Jan Vertonghen – 7/10
Vertonghen didn't have a lot to do at the back but he helped us to an important win in the final few minutes of the game.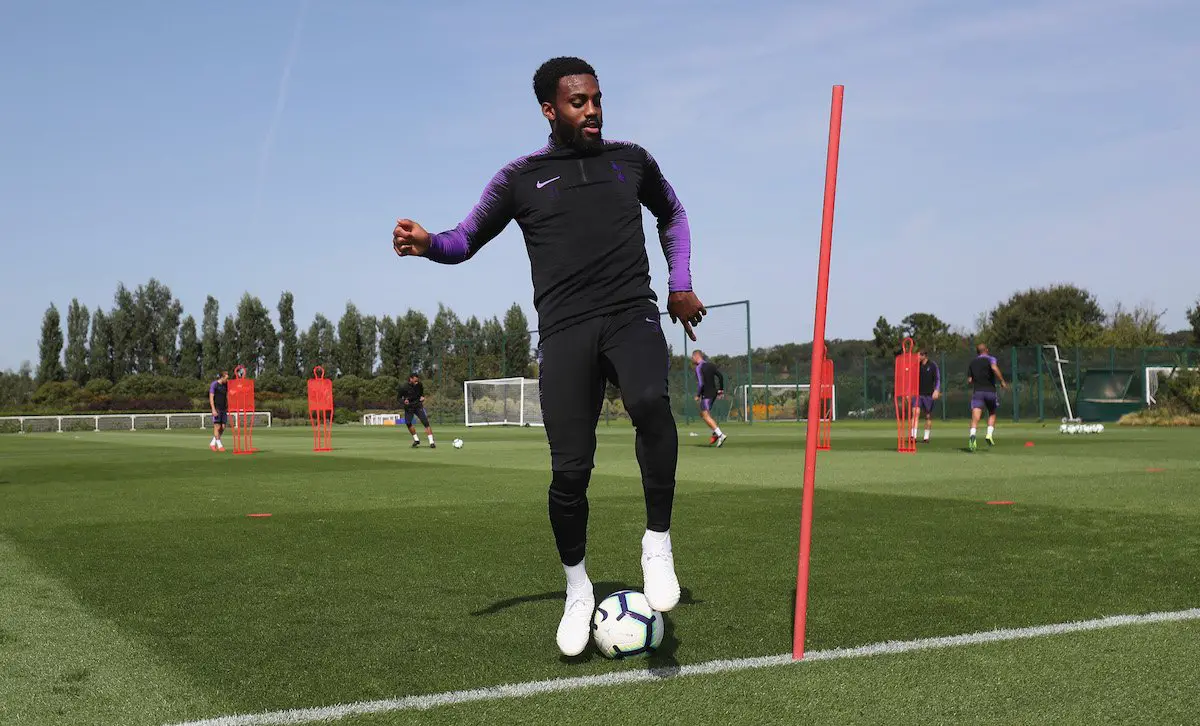 Danny Rose – 7/10
Rose got the assist for the second goal but didn't have the greatest of games for us. The Englishman should have done better for the goal we conceded.
Eric Dier – 5.5/10
This was another poor performance from the Englishman as he kept on making the wrong passes and losing possession.
Mousa Dembele – 7/10
The Belgian had a decent outing as his passing was good and kept things ticking for Spurs in the middle of the park.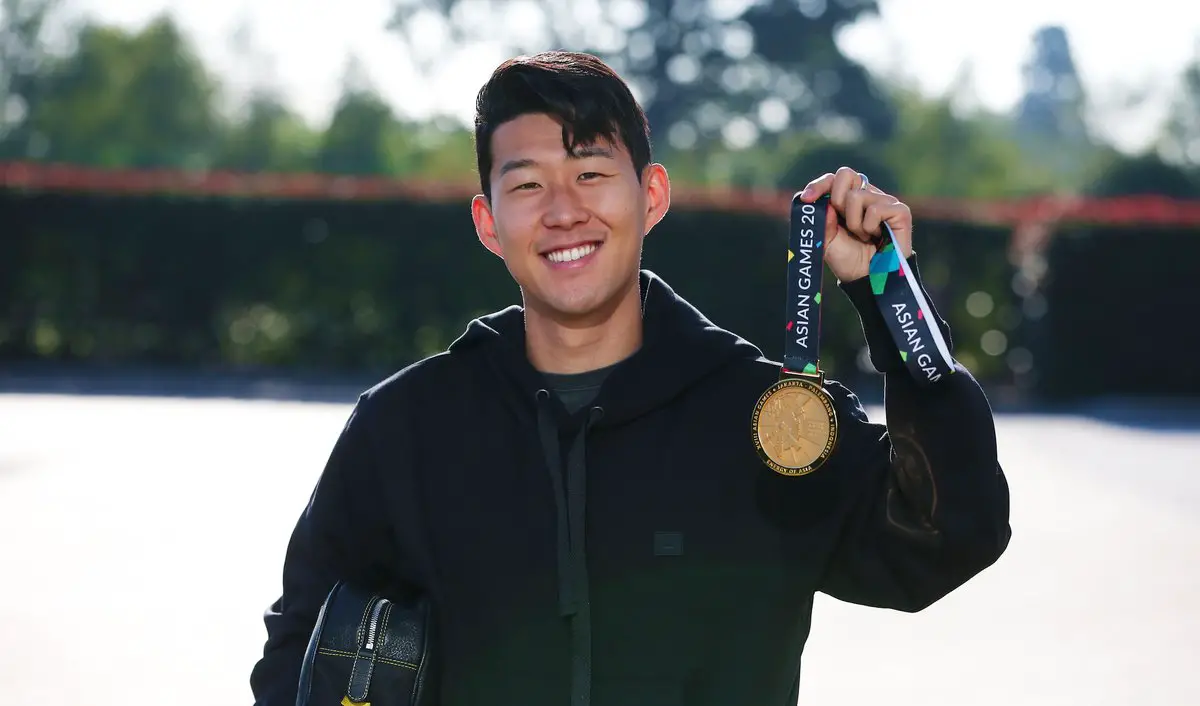 Son Heung-min – 6/10
This was a quiet outing for the South Korean and he should have done more to help Spurs get all three points.
Christian Eriksen – 6/10
Another player who seemed to be out of touch was Eriksen. He must do a lot more if he is to keep his place in the team.
Lucas Moura – 6.5/10
The Brazilian tried to do things but they weren't coming off. He did have a role in the second goal and was later subbed by Dele Alli.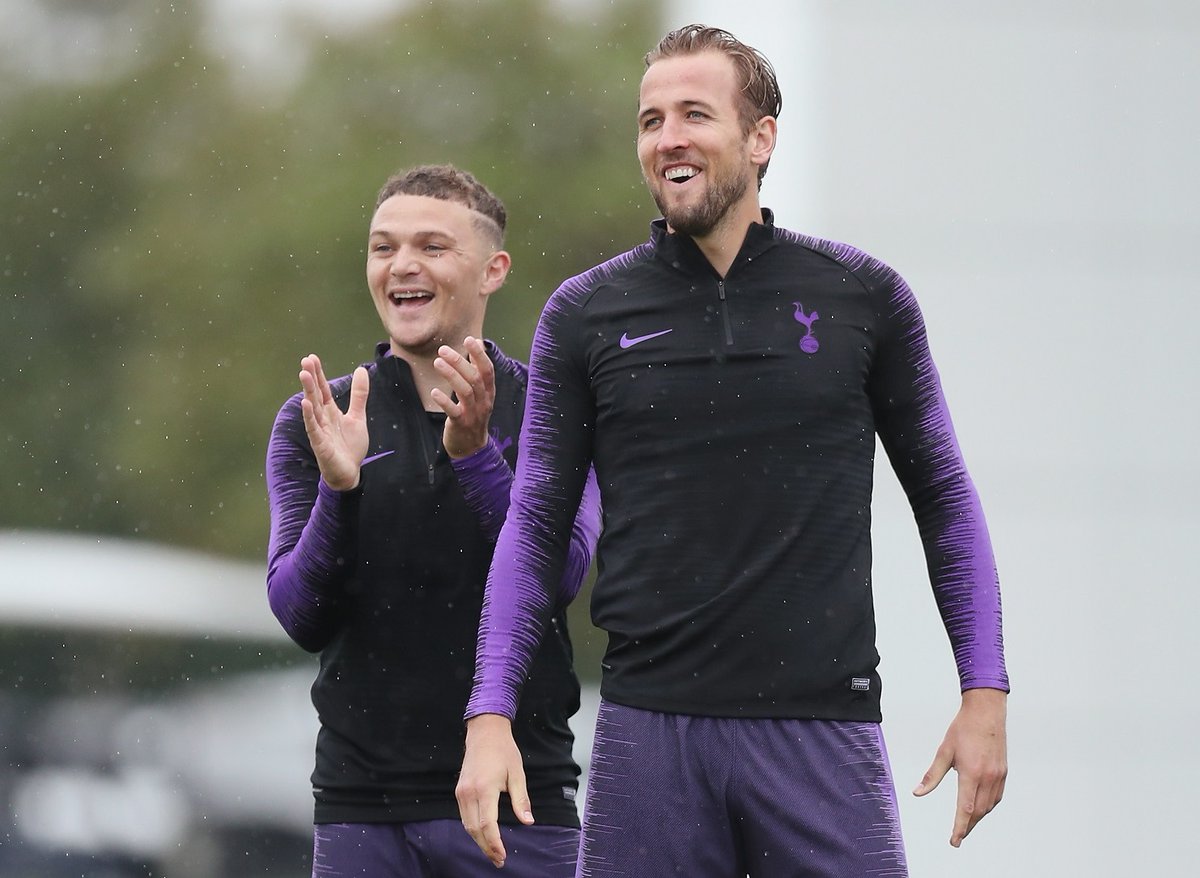 Harry Kane – 6.5/10
Kane scored the penalty but couldn't get another shot away as Brighton did well at keeping him quiet.
Substitutes
Erik Lamela – 7.5/10
The Argentine changed things as he provided an attacking outlet. He did well for the goal and maybe should start more games.
Read more: Tottenham deny reports claiming stadium will be ready only by 2019
Dele Alli – N/A
The Englishman didn't have a lot of time to make a difference to the game.
"We need this man in our team" – Some Spurs fans want 21-year-old Lyon midfield tank to join club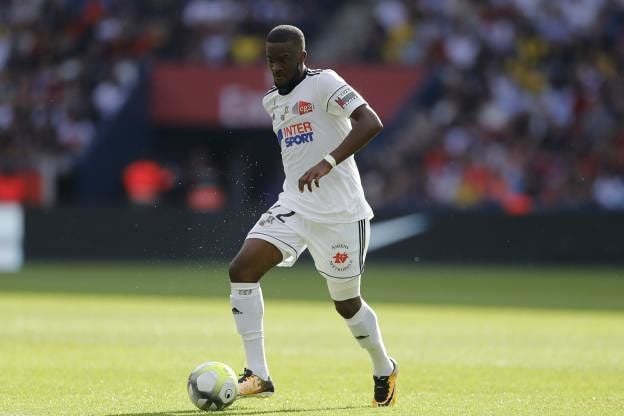 Tanguy Ndombele was linked with a move to Tottenham in the summer, as per Sky Sports. The Lyon midfielder is a quality destroyer in the middle of the park and was at it again last night.
The French side played Manchester City and came out 2-1 winners at the Etihad. While Nabil Fekir starred in the attack, Ndombele was immense in the midfield and did his bit for Lyon.
The 21-year-old Frenchman has played five times for the Ligue 1 club this season and his performance in the Champions League caught the eye of a few Tottenham fans.
Spurs didn't buy a single player in the offseason and have struggled in recent times, losing their last three games. Ndombele might not help us find the back of the net but he surely can keep the midfield from being overrun.
Some Spurs fans were quick to suggest we needed the 21-year-old while some were irate as to why we didn't add to the midfield in the summer.
We need this man in our team as soon as possible. January please, @SpursOfficial! #Ndombele #THFC #COYS pic.twitter.com/2iOusyspCg

— Kev J. Stewart (@KevJStewart) September 19, 2018
Could've had him for €40m in the summer. Will cost a lot more if he has a good CL campaign.

— Ari (@AriHotspur) September 19, 2018
Ndombele showing tonight in the Champions League exactly the reason why Tottenham Hotspur should have looked to snap the midfielder up when we had the chance in the summer just passed us.

Would have been the perfect dominant player to have in the middle of the park.#THFC #COYS

— Ricky Sacks 🎙 (@RickSpur) September 19, 2018
With bids like £3 million plus Josh Onomah we had no chance

— Harry C (@HazSpur92) September 19, 2018
Ndombele, fekir and depay would have been dream signings

— Daz (@the_life_of_daz) September 19, 2018
This conversation it really hurts Ricky. Its madness that we didnt add at least one midfielder. Ndombele would be perfect addition…

— Dimitris (@dimitriskan94) September 19, 2018
Not signing a CM seemed ridiculous given the physical issues of VW, HW and MD, and is already being proved so. Bloody infuriating.

— SalopianCOYS (@kanagawaben) September 19, 2018
Read more: Pochettino explains the real reason behind leaving out key players for the Inter Milan clash
"Can I sell mine back", "God help us" – Some Tottenham fans are dreading facing this club at Wembley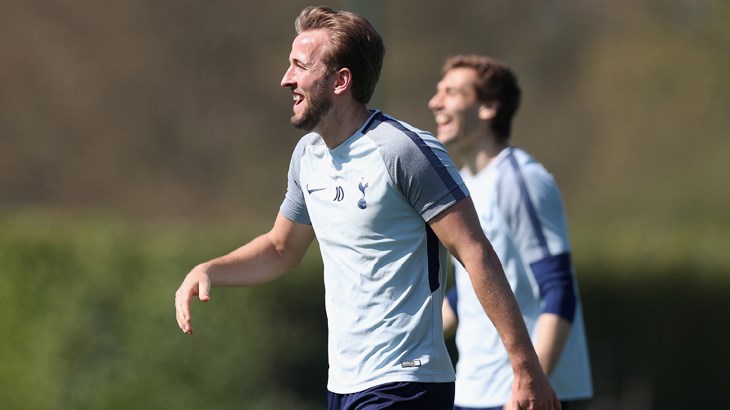 Tottenham's Twitter account certainly know how to rile up some of the fans. We just came off a third defeat in a row but the team decided to give an update on the tickets being sold out for the Barcelona game.
TICKETS: Seats for our @ChampionsLeague fixture against @FCBarcelona at @wembleystadium on Wednesday 3 October have now sold out.

More ▶️ https://t.co/4HqBEQcUTd#COYS pic.twitter.com/U7y029pkIJ

— Tottenham Hotspur (@SpursOfficial) September 19, 2018
We took the lead against Inter and should have wrapped up the three points by managing the game in the final few minutes. Instead, Tottenham allowed the Italians a chance back in the game, thanks to a wonder goal from Mauro Icardi. Subsequently, the players fell asleep defending a corner in the last seconds of the match.
The Catalans will face Spurs at Wembley on 3rd October but we first need to get our season back on track.
Losses against Watford and Liverpool have pushed us six points behind the leaders in the Premier League. Meanwhile, Inter Milan, Barcelona and PSV Eindhoven don't make for easy reading in our Champions League group.
Our next game is against Brighton & Hove Albion in the Premier League but some of our fans weren't confident of a quality showing when the Catalans pay a visit.
90 Minutes
Tottenham 4
Barça. 0

Full time
Tottenham 4
Barça 5

— John_Wick (@JohnWic53445461) September 19, 2018
We, the supporters, will always be proud of the club. All we ask for in return is a performance we can be proud of aswell. #COYS

— Lilywhite Spurs (@Lilywhite_Spurs) September 19, 2018
Prediction : Tottenham 0-7 Barcelona

— Sam schulz (@senopatiDM) September 19, 2018
A VERY DIFFICULT MATCH FOR SPURS

— Enjoy your life (@english4alu) September 19, 2018
biggest ever attendance to watch an english team get beat in europe, looking forward to it!

— dan (@danceinastorms) September 19, 2018
Messi, Suarez, Dembele & Co. will have a field day against us if we continue to be as timid as we have been.

— Liam (@FathersCountToo) September 19, 2018
Let's make sure there are 2 balls available; the match ball for Barcelona and one for spurs to have a few touches with🙏

— Darren Gough (@dgyido) September 19, 2018
Scared about how many goals Barca are going to score 😭

— PerkyG (@perkyg) September 19, 2018
No more technical decisions please.

— Ian (@EyeSea71) September 19, 2018
Can I sell mine back after last night

— James Caulfield ✌️ (@jrcaulf) September 19, 2018
God help us!

— Graham Ellis (@gramellis) September 19, 2018
Read more: "Don't disrespect the players" – Pochettino unhappy with journalists after 2-1 loss against Inter Milan