As the months go by, construction work on our brand new stadium continues to progress smoothly. Throughout the process, Tottenham's official Twitter account has kept us in the loop and in a recent tweet, they put up a video that filled a lot of us with excitement.
In the video, we can see a footage of the new £850m stadium captured by a drone. It involves some stunning slow-motion shots of the entire ground which is yet to be completed fully. However, from what we can see, it looks like we won't have to wait too long.
Playing at the iconic Wembley stadium this term has been great but it brought with it a new set of challenges. Going back to our home ground, in all its splendour and glory, is something most of us are eagerly anticipating.
The video certainly looks fantastic and even though the stadium will take a few months' works to near completion, one cannot deny that the initial shots look breathtaking.
Most of our fellow supporters appeared to share the opinion and here are some of the best reactions:
Can confirm I was the pilot of the drone

— LP ✈️ (@Verttonghen) May 16, 2018
That end filled with Spurs faithful will become one of the most intimidating sights in football for our opponents

— Steve Monteith (@MadMontesaurus) May 16, 2018
New stadium looks amazing. #COYS

— Chris Alexander (@Chrachel0107) May 16, 2018
It still looks like there is a crazy amount of work to do in a short period of time. #fingerscrossed #COYS

— Pealos 🇬🇧 (@_Pealos) May 16, 2018
All I want is for our stadium name to have "Arena" in it😊 #COYS

— The White Wall (@Glory_THFC) May 16, 2018
https://twitter.com/newroomantic/status/996673970228342785
The stadium where Apurs will receive the EPL Trophy in May 2019.

— Riley Sohier (@RileySohier) May 16, 2018
Now just imagine 'COME ON YOU SPURS' being chanted by 50,000 plus fans. Magic.

— Stuart Peel (@JedLomax) May 16, 2018
[Video] This latest aerial video of Tottenham's $1bn new stadium is absolutely wonderful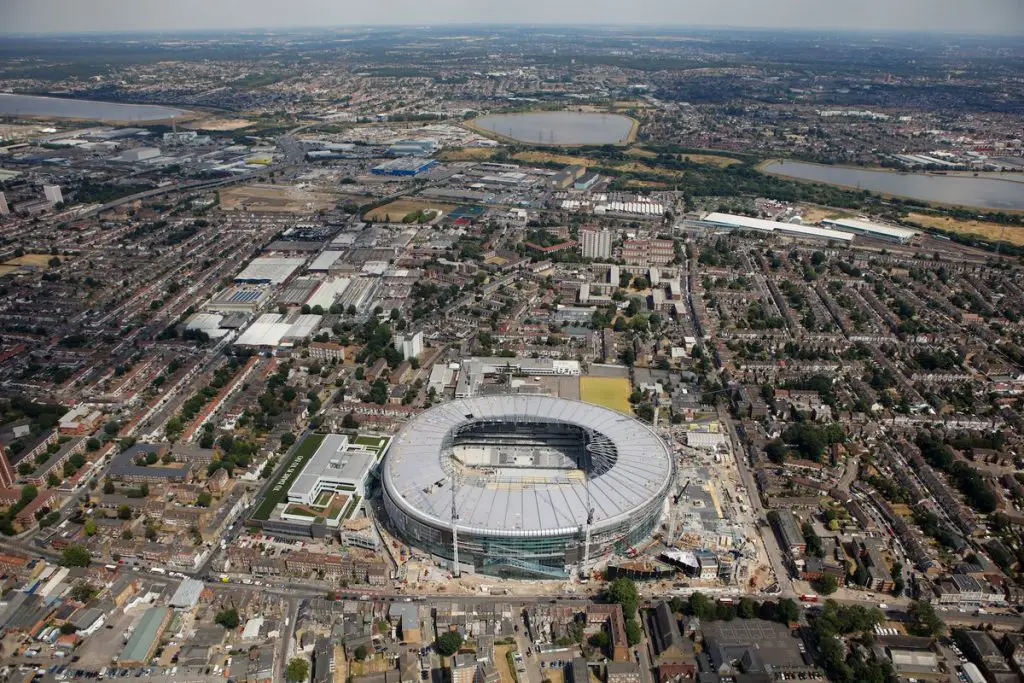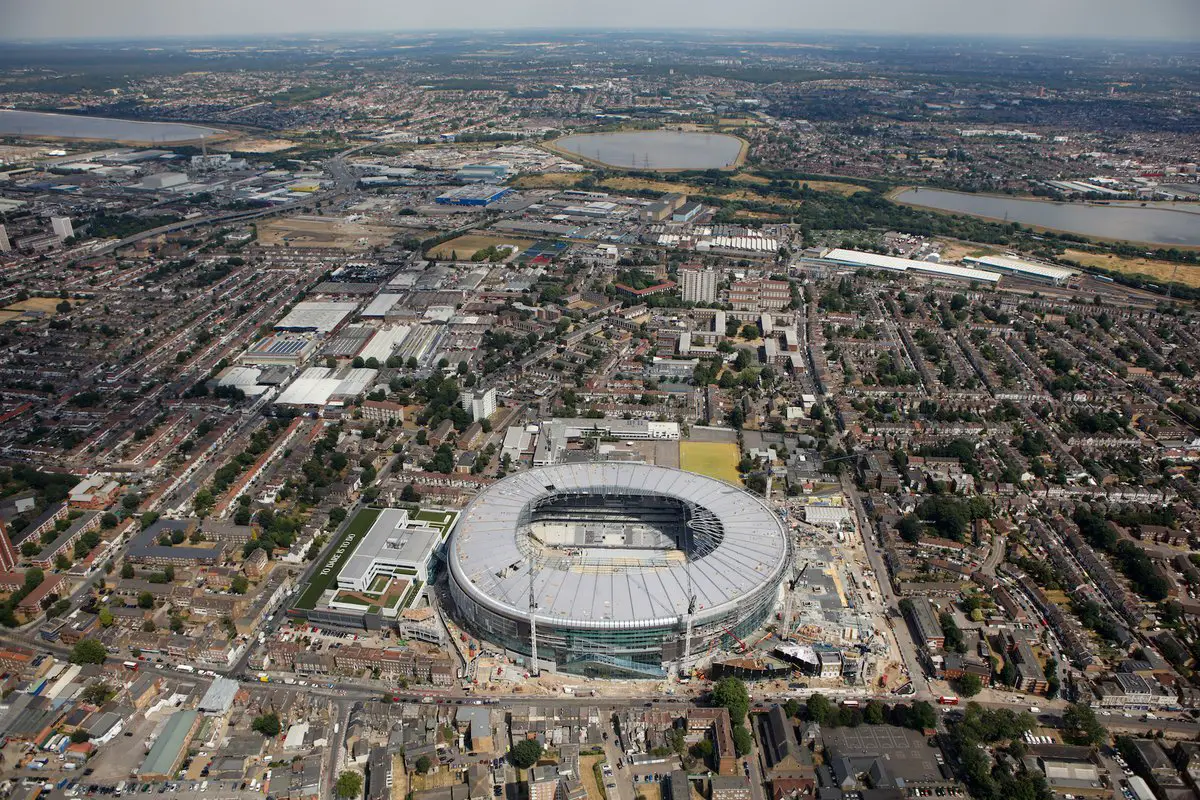 YouTuber Mr AV (h/t Football.London) has posted a new high-definition video of our club's stunning new $1bn stadium. The footage provides us with a clear picture of how much work has been done in terms of the construction.
The video also showed the soon-to-be-opened club megastore and the Tottenham Museum. The aerial footage of the new stadium was wonderful as it also showed the overall structure of the stadium and the single-tier 17,500-seater south stand. The video also shows the area where the giant golden cockerel will sit above that stand.
It is not known as to when the stadium would be available for use but it looks like the construction is progressing at a reasonable rate.
It was indeed a disappointment when it was decided by the club hierarchy that we would be playing our home games at Wembley this season but that would all change when the stadium is unveiled officially. The construction has taken quite a bit of time and it will be an exciting phase when the work is completed.
Read More: "He is quick, smart and he can score" – Tottenham star warns his team of West Ham star's quality
The new stadium would surely serve as a boost to the entire club and it would wipe out any negativity surrounding Tottenham. The club too have been keeping us updated on the progress regarding the stadium and we'll have to wait to see what the club say next regarding the completion of the stadium work.
"Shushing the racists, hands down": Some Tottenham fans relive the memories as club shares a video of wonder goals against West Ham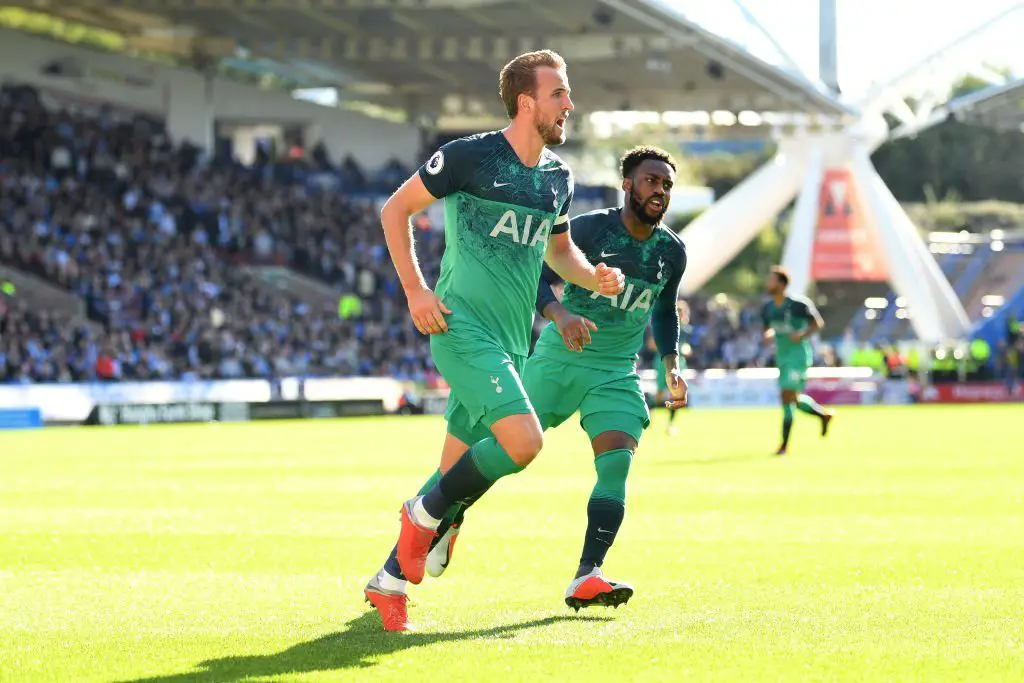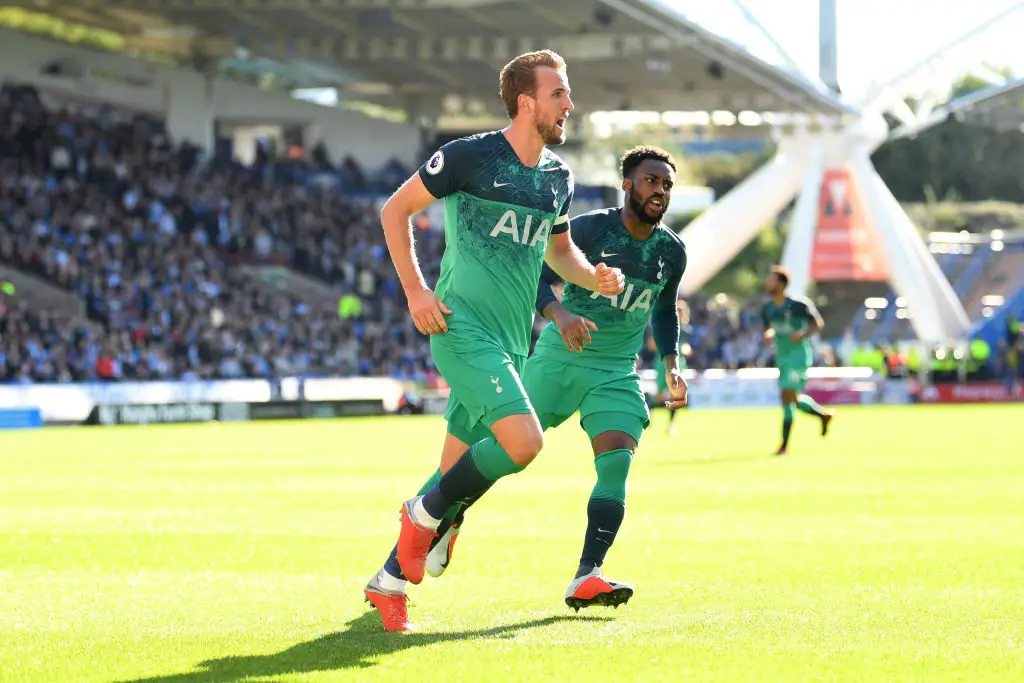 Tottenham are set to face West Ham on Saturday and the club shared a video featuring some of the best goals we have scored against the Hammers in the past.
The video featured some memorable and stunning strikes from the likes of Gareth Bale, Son Heung-min, Jermain Defoe and Dimitar Berbatov.
Tottenham's past 8 meetings with West Ham has seen 28 goals being scored, at an average of 3.5 per game, hence, it is logical that the club has shared a video of some great goals from the past. The game on Saturday presents us with a chance to keep the pressure on the teams above us and we shouldn't drop points.
The video was a trip down the memory lane and the fans had a say on it. The Tottenham faithful reacted to the video on Twitter and a lot of them had some nice things to say.
Defoe's run through their entire team is my fav

— JaiP (@JaiP72) October 19, 2018
The first Bale one I think.
But there's a message in this video – shots from outside the box (in some cases WAY outside) seem like a good way to beat West Ham.

— Stephen Grist (@Sjgrist) October 19, 2018
Stalteri, hero

— MarcoPolo (@marcusssbatt) October 19, 2018
Sonny's screamer shushing the racists, hands down.

— YoojinJung (@3POR2D2) October 19, 2018
Does anyone else completely lose interest when you hear that awful commentator for the Spurs videos 🙄🙄

— Jurts__COYS94 (@THFC_COYS94) October 19, 2018
All of them COYS

— Wally (@thfcwally) October 19, 2018
Winks and Dier in midfield? – Predicted 4-2-3-1 Tottenham line-up to face West Ham
Predicted Tottenham line-up to face West Ham in the Premier League
Tottenham face a tough task as they return from the international break. Spurs play West Ham at the London Stadium in a derby and have a number of injury concerns.
Jan Vertonghen has a hamstring injury while the likes of Dele Alli and Danny Rose are out injured too. Spurs have done well in the Premier League despite a couple of defeats. We are just two points behind the league leaders and a win on Saturday would keep the pressure at the top of the table.
Mauricio Pochettino has to be smart with his team selection given our injury concerns.
Probable Tottenham XI
Formation: 4-2-3-1
Manager: Mauricio Pochettino
Hugo Lloris (GK)
The France international should play this derby. Lloris hasn't been at his best this season but a run of games should help him.
Kieran Trippier (RB)
The English defender is another player who seems to be suffering from a long World Cup, however, he should remain in the starting XI.
Davinson Sanchez (CB)
Sanchez should start for us given Vertonghen's hamstring injury and the Colombian has looked in decent touch this season.
Toby Alderweireld (CB)
The Belgian has to have a good game as he would be up against the in-form Marko Arnautovic.
Ben Davies (LB)
The Welsh left-back should start for us with Danny Rose out injured.
Harry Winks (CM)
Winks did play recently for England and should get a look into the team as we still have a few players out.
Eric Dier (CM)
Dier had a great showing against Spain but hasn't done all that well when playing for Spurs this season. The Englishman needs a good game and let's hope it's on Saturday.
Son Heung-min (LAM)
The South Korean is an automatic selection when fit as he is one of the best players in the Premier League.
Lucas Moura (CAM)
Moura started the season well but has petered down a bit in recent weeks. Nevertheless, the Brazilian should start for the Lilywhites at the London Stadium.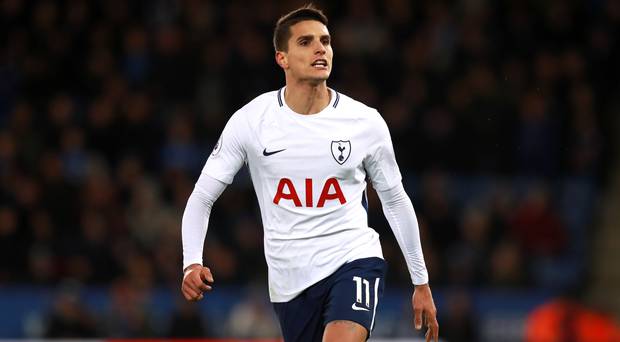 Erik Lamela (RAM)
The Argentine has been excellent for Spurs this season and could be one of the keys to all three points on Saturday.
Read more: "We have to put our foot down" – Tottenham star opens up about 'that' challenge and more after beating Spain
Harry Kane (ST)
Kane was in brilliant form for England and should start against the Hammers.