"The season is saved", "This is the signing you make?" – Some Spurs fans unhappy with latest deal by club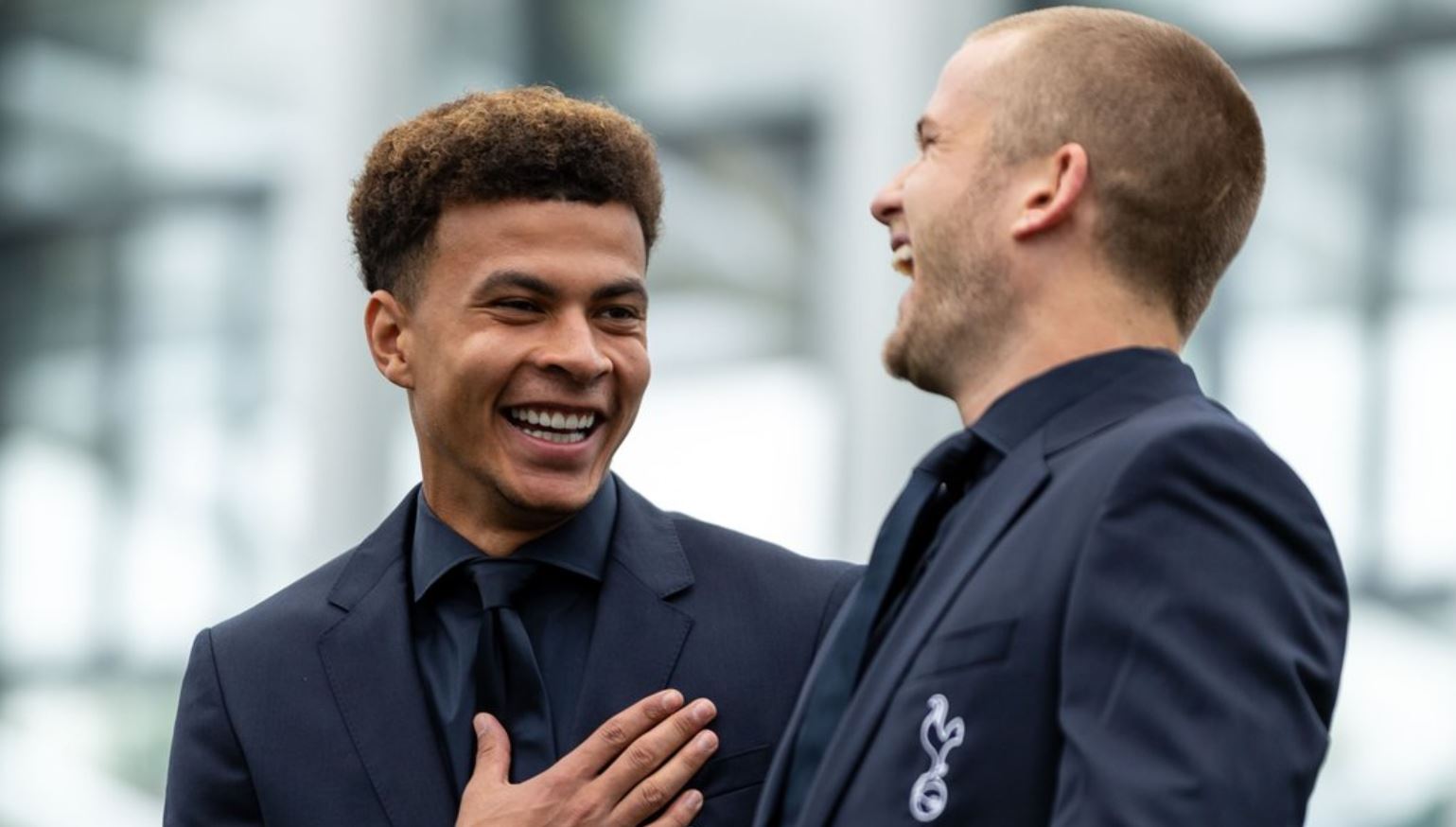 Tottenham haven't done all that well in recent games with three losses on the spin. The Premier League loss against Liverpool was tough to take but the 2-1 defeat at Inter Milan was even worse.
We were leading till the 85th minute before Mauro Icardi and Matias Vecino got the goals at San Siro.
Tottenham bounced back with a win against Brighton & Hove Albion but prior to that, the team had time to pose for a new range of apparel from Hugo Boss.
A post from the Spurs Twitter account revealed that our first-team squad would be sporting suits from the company from the 'Create Your Look' line.
Our first-team squad and manager will wear @HUGOBOSS suits from the special 'Create Your Look' line during the 2018/19 season. #BOSSsports #SuitedByBOSS pic.twitter.com/F8Flfud2ym

— Tottenham Hotspur (@SpursOfficial) September 21, 2018
Eric Dier, Dele Alli, Jan Vertonghen, Harry Kane, Christian Eriksen and a host of other players and staff were pictured in the dapper suits.
It isn't a surprise that teams are being sponsored by brands but this deal does come a little late, given that our season is well over a month in.
Some fans, however, were upset with the deal and here are some of those reactions from Twitter.
Couldn't make it up. Shambles.

— Geoff Humphrey (@grhumphrey) September 21, 2018
This paints an interesting picture pic.twitter.com/1XOLsfRxPT

— Dizzle Chizzle (@dylanchups) September 21, 2018
If it doesn't make them play better, not interested

— Dean Haig (@haiger14) September 21, 2018
double cuteeeeee pic.twitter.com/QMhSSqMOXu

— 코잉 (@sonnyshine_s) September 21, 2018
I can't think of anything more uninteresting you could tell us. What next? Calvin Klein sponsoring their underwear!! All free for them of course so now waiting for all the posts trying to get us to pay loads on EVERY post.

— Paul Smith (@PaulSmith800) September 21, 2018
Announce Tottenham For Sale

— Zayne (@Zayne55748341) September 21, 2018
Perhaps they could take more interest in playing than dressing!

— Ian Coles (@IanC1959) September 21, 2018
This is the signing you make? pic.twitter.com/ofM35fulPF

— Mpho Kekana (@Afro_Scot) September 21, 2018
The season is saved! Because Spurs wear HUGO BOSS! WOOHOO! 😂

— HereForTmrw (@Twelve30Fo93) September 21, 2018
Read more: Tottenham deny reports claiming stadium will be ready only by 2019
Injured West Ham star could return for Tottenham clash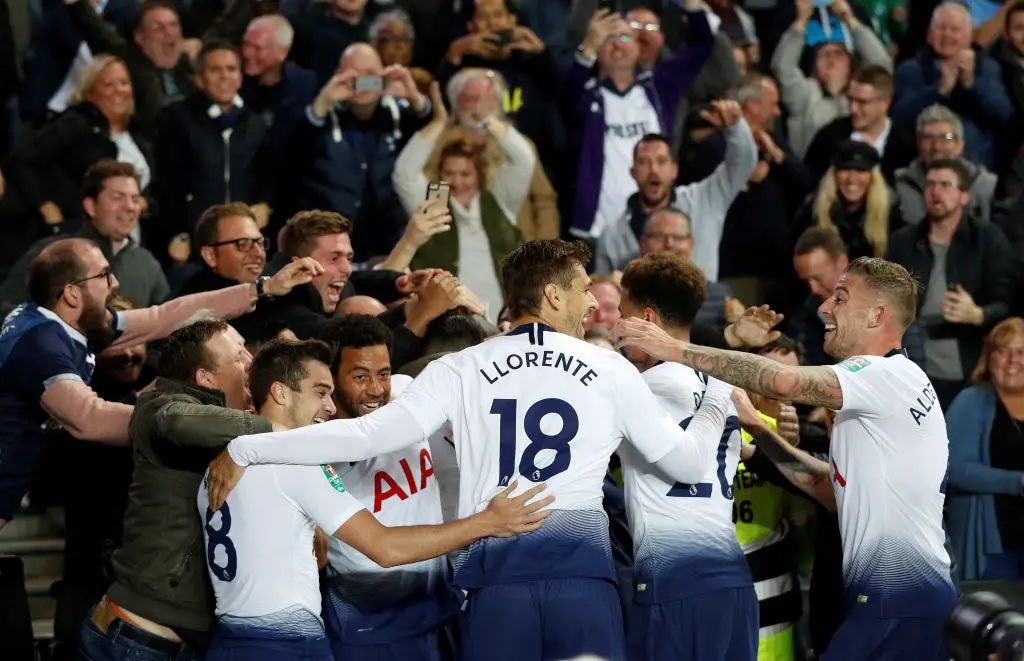 West Ham manager Manuel Pellegrini expects Robert Snodgrass to be back for the London derby against Tottenham on Saturday, according to the Evening Standard.
The Scot withdrew from the Nations League game against Portugal and returned to England for treatment, as per the report.
Snodgrass didn't play in Scotland's loss to Israel, and the Hammers knew about his issue and were in communication with the national team.
West Ham were on a decent run before a 1-0 loss against Brighton & Hove Albion before the international break. The Hammers beat Manchester United at the London Stadium and even held Chelsea to a 0-0 draw.
Tottenham, for their part, will have a few players out with injuries. Jan Vertonghen is out till next month, as per the report, and a number of players could be last-minute call-ups as they fight to regain fitness.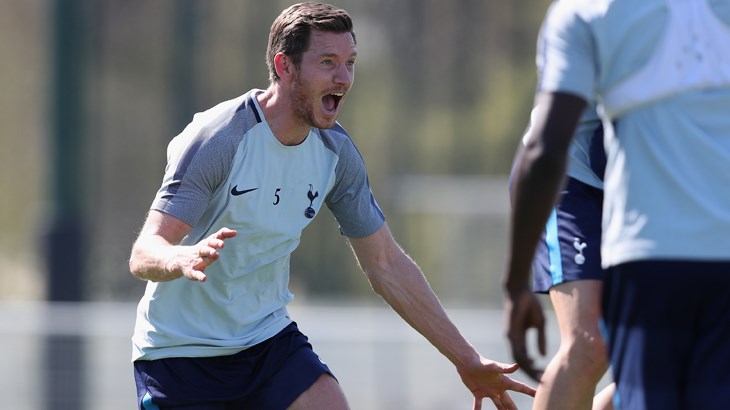 Visiting the London Stadium will not be easy, especially after the international break but we have to win these games to keep the pressure on the league leaders.
Tottenham are a couple of points behind the pace-setting trio of Liverpool, Chelsea and Manchester City, and it will be important to see how we fare against our rivals on Saturday.
Read more: Manchester City looking to steal a deal for Tottenham target
Spurs face PSV Eindhoven in a must-win Champions League encounter after the trip to the Hammers. Tottenham then take on Manchester City at home, which should be an incredible encounter.
(Photos) Tottenham youngster pictured training with Argentina stars
Juan Foyth hasn't made an appearance for Tottenham this season but was called up for the international friendlies against Brazil and Saudi Arabia.
The youngster played eight times for Spurs last season but didn't make a Premier League appearance. The Argentine joined Spurs from Estudiantes at the start of the previous campaign and shared some images of his time with the national side.
The 20-year-old defender was spotted with Santiago Ascacibar, Walter Kannemann, Fabri Bustos and Renzo Saravia.
The Argentine's return to fitness will be a boost for the rest of the season and hopefully, he will get a few games for the club.
Tottenham have some injury concerns with Jan Vertonghen picking up a hamstring injury in our win over Huddersfield. The Belgian could be out till December and Mauricio Pochettino might have to rotate his team to ensure everyone stays fresh.
Tottenham's next clash is against West Ham at London Stadium and it will be interesting to see who will play for the Champions League game against PSV Eindhoven.
Spurs lost their opening two games in their group and have to defeat the Dutch giants if we are to have any chance of making it to the knockout round.
Read more: Tottenham expect a few players to return from injury ahead of West Ham clash
Foyth will hope for a few chances to impress the side and if he gets a few minutes for Argentina, it will certainly boost his confidence.
(Photos) Tottenham star shares images from national side's training session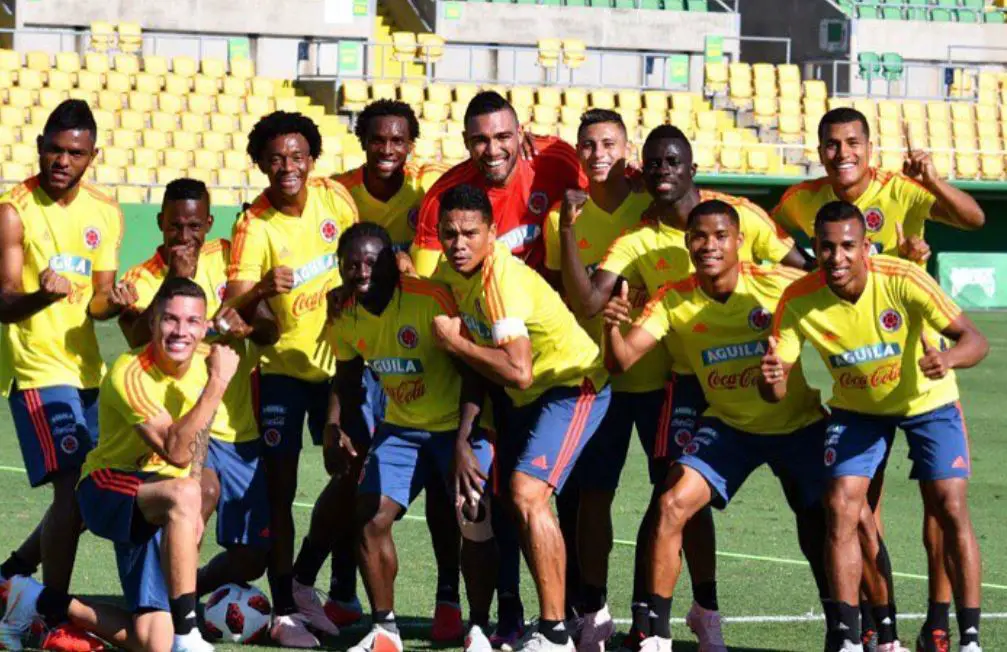 Davinson Sanchez played for Colombia in their recent 4-2 win over the USA in an international friendly. The central defender has started eight games for Tottenham in all competitions this season and played against the likes of Barcelona and Inter Milan.
Colombia face Costa Rica in another friendly and Sanchez was in great spirits as he shared a few images of his team-mates in training.
The defender shared an image of Edwin Cardona and Matheus Uribe as Sanchez seemed to be dribbling the ball.
The 22-year-old also put up another picture of the entire Colombia squad from training. Stars such as Juan Cuadrado and Carlos Bacca were seen posing, and the team will look to pick up another win over Costa Rica in the coming days.
Sanchez had a decent World Cup with the national side but he has had some tough outings for Tottenham this season.
The Colombian played in our losses to Watford, Barcelona and Inter Milan and we need to buck up in the Champions League.
Our next two games are against PSV Eindhoven in the Champions League group and we have to win those fixtures if we have any chance of making it to the knockout rounds.
Read more: Tottenham expect a few players to return from injury ahead of West Ham clash
Sanchez should get more games for the Lilywhites as Jan Vertonghen is out with a hamstring injury and could return in December.