"I had to get straight to hospital" – Tottenham star opens up about surgery that kept him out for a month
Eric Dier missed around a month of football after he had to undergo an appendix operation. The Tottenham star recalled how the club's medical team helped him as he started feeling some pain in his stomach.
The Spurs midfielder is back in the side and opened up about the problems he faced, in a recent matchday programme (h/t Football.london):
"Just the day before the Burnley game, I was suffering with some stomach pain and it didn't seem to be that serious at the time, it was just a little bit of discomfort."
The English midfielder added that the early symptoms indicated it was just a minor stomach problem but it changed later on.
"I was in constant contact with the doctors here and when my symptoms changed, it started to show what could be appendicitis.

"I had to get straight to hospital so that's what I did, and then from there I had all the relevant tests and they saw pretty quickly that it was my appendix and I had the operation a couple of hours later."
Dier was fortunate that the issue was found out before it became serious. The midfielder added that this injury isn't as common as others and he didn't know what to do or how to handle the situation. The Englishman further claimed that the operation is straightforward these days and only the recovery time was a little boring.
Dier has slowly been eased into the team since his return and hopefully, he can lead us to a title this season. Spurs lie just six points off the top of the table and we still have to face Liverpool and Manchester City later in the campaign.
Read more: Tottenham star shares pictures from Super Bowl victory for New England Patriots
Those two games could decide the title and it will be interesting to see if we can perform some heroics in those ties like we have done in the last three Premier League games.
Levy keeping tabs on three managers as Poch under pressure ahead of West Ham game
Daniel Levy keeping tabs on three managers as possible replacements for Mauricio Pochettino
Tottenham's season hasn't gone to plan this time around as we lie 14th in the Premier League.
Spurs haven't pushed on from the Champions League final from last season, and have lost a lot of ground in the race for the top four.
We have also exited the Carabao Cup in the first round to Colchester and lost 7-2 to Bayern Munich in the Champions League.
Tottenham are also without a win in their last five Premier League games, and the Telegraph (h/t Express) claims that Mauricio Pochettino could be sacked if we don't beat West Ham.
The report claims that Daniel Levy is reluctant to pay Pochettino's £12.5m compensation fee, but is keeping tabs on three managers.
Bournemouth's Eddie Howe is one candidate as the Englishman has brought the Cherries up from the lower leagues to the Premier League.
RB Leipzig manager Julian Nagelsmann is another option, and his new team have done well in his first season in charge.
The third option, according to the report, is England manager Gareth Southgate.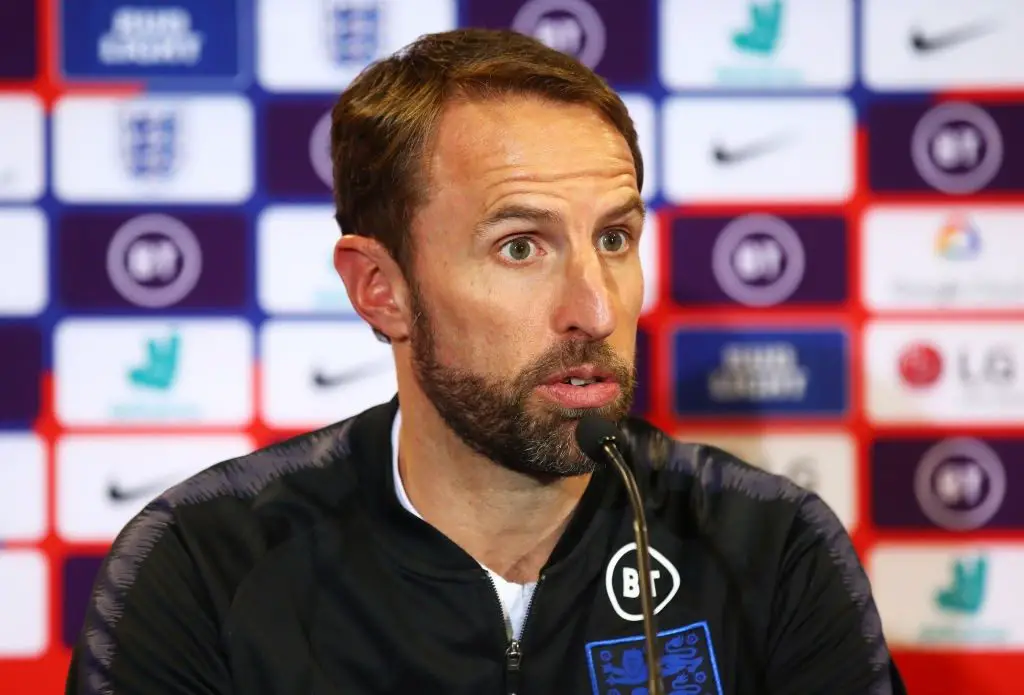 Tottenham have other options too
Sacking Pochettino midway through the season could also see other managers take up the role.
The report adds that Max Allegri and Jose Mourinho are free agents in the manager market.
Allegri left Juventus at the start of the season and was replaced by Maurizio Sarri while Mourinho hasn't managed since the Red Devils sacked him last year.
Pochettino is still one of the best in the business but he needs to turn our season around fast.
More Tottenham News
We are 11 points behind fourth-placed Manchester City and need to go on a winning run to close that gap down.