"Something good for once", "Thank goodness" – Some Tottenham fans pleased with decision to freeze season ticket prices

Latest Tottenham news: Some fans happy as club decides to freeze 2019-2020 ticket prices
Tottenham took another big step to make the new stadium one of the best in the world.
A release from the club stated that all season tickets for the 2019-2020 season will be frozen. The club thanked the supporters for their patience and also for backing the side during their stay at Wembley.
The release added that season renewals would start from 22 April and the final date for renewals would be on 17 May.
Further details will be provided by the club on a later date.
Sky Sports adds that the cheapest season ticket is set at £795 for adults, £595 for young adults and £397.50 for young children.
The costliest season ticket stands at £1,995 and is only for 19 Premier League games.
Our opening game at the new stadium is set
The stadium was expected to open in September last year, but there have been several delays.
The club announced that Crystal Palace would be our first visitors to the new ground on 3 April, and it will be interesting to see what kind of atmosphere the new stadium features.
Tottenham are also in talks with TfL to rename the White Hart Lane station to Tottenham Hotspur.
Many fans were happy with the decision to freeze prices despite us moving to a new ground. There were a few who criticised the move, and here are some of their reactions from Twitter.
That's nice to know…. any good gestures for season ticket holders? Maybe a free shirt to compensate fans for disruption. Gutted as well the first game is midweek meaning a very limited opening on the new ground. But appriciate all the effort the club have put in. COYS

— Sam Ellis (@BLACKHORSEGAFFA) March 18, 2019
— Paul Dyer (@mabbutt) March 18, 2019
Its crazy that we now consider a price freeze a "win" when many of us had a massive 50% hike on our season tickets. I have a lesser seat & less games. With so much money made through TV & sponsorship, I am still deeply disappointed in the clubs treatment of us if Im honest 🤷‍♂️

— Benny V 🎶 (@BennyVDC) March 18, 2019
wow u done something good for once

— LP ✈️ (@thfcIp) March 18, 2019
First time in a year we haven't been mugged off. Cheers @SpursOfficial xx

— Soph🌸 (@soph_thfc) March 18, 2019
Thank goodness for that. I don't think the Twitter servers could have coped with the reaction to any sort of increase.

— Jane Sparrow (@spurs_sparrow) March 18, 2019
The way you have treated the fans this season this is the least you could do

— James Caulfield ✌️ (@jrcaulf) March 18, 2019
Thanks very much for doing the absolute least you possibly could, given the circumstances!! 👏🏼

— David (@BedfordSpur) March 18, 2019
Rightly so ☑️ ➡️ please freeze the prices every season until wages consistently rise. Don't price out the working class fan anymore than has already occurred 🙏🏼 PLEASE

— Rob (@robgriffin68) March 18, 2019
Wow you did something good. First time in a while

— pad (@ManLikeAlli) March 18, 2019
Tottenham join the chase for this promising Spanish midfielder
Tottenham are interested in Spanish playmaker Dani Olmo
Tottenham have joined the race to sign Spanish playmaker Dani Olmo from Dinamo Zagreb. (h/t Football London)
According to Croatian outlet Sportske Novotsi (h/t Birmingham Live), Tottenham have now joined the likes of AC Milan, RB Leipzig, Wolverhampton Wanderers, Barcelona and Leicester City who are interested in signing the 21-year-old.
The report also claims that a bid has been made for his services by an unnamed Premier League club worth £21.3 million.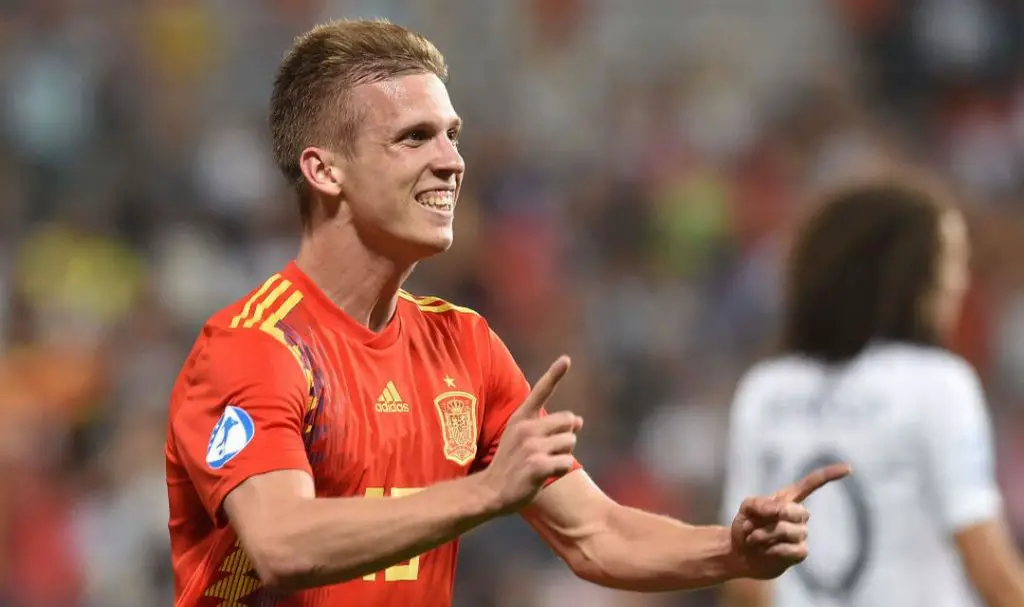 The 21-year-old surprised everyone with his decision to swap La Masia for Dinamo Zagreb in 2014. He has since thrived in Croatia, making 124 appearances scoring 34 goals. (h/t Whoscored)
Primarily a central attacking midfielder, Olmo is also capable of playing on either flank and also as a forward if necessary. His versatility will be a huge addition to a Spurs side seeking both dynamism and inspiration.
The youngster has been in good form this season with 8 goals and 7 assists in 22 games. His performances have seen him win the awards for best player and best young player in the Croatian First Division
With Eriksen looking likely to leave, Olmo will not only be an excellent replacement but will also secure a key position in the Spurs squad for the decade.
Spurs look likely to make Giovani Lo Celso's deal permanent. Dani Olmo looks likely to be a better player with a higher ceiling than the Argentine.
The midfielder is likely to prefer a move to Barcelona and Spurs will do well to secure the player given his demand.
More Tottenham News
Mourinho is interested in signing Real Madrid striker Luka Jovic
Islam Slimani emerges as Tottenham Hotspur target
Midfielder Tanguy Ndombele has hinted at a return to action
Olmo has won 1 cap for the Spanish national team. He scored on his debut in the 7-0 win over Malta.