"It is too far away" – Pochettino urges Tottenham to be ready ahead of January transfer window
Mauricio Pochettino wants club to be ready for January spending
Mauricio Pochettino wants Tottenham to be ready for the January window after the 1-1 draw with Watford.
Spurs made a few signings in the summer but things haven't worked out well for us. Tottenham lie seventh in the Premier League and have won just once in their past seven fixtures.
Pochettino was asked about possible January plans and the Argentine suggested he was happy with the team (h/t Sky Sports):
"We are not going to get any benefit to talk about January, it is too far away, we have got a lot of games to play.

"That is the structure of the club that is working and thinking and they need to be ready if we need to do something, if not we keep going, but I am happy with the squad, I am happy with the players."
The manager added that he couldn't guess what would happen in January and further claimed that they might not move if the club goes on a winning run.
Pochettino wanted the team to concentrate on the clash against Red Star, which could be a tough game given our European struggles this season.
Spurs need to plan for the winter
Pochettino hasn't made too many moves in the winter window during his Tottenham career, but he needs a few more signings.
Our defence looks a little old now with Toby Alderweireld and Jan Vertonghen struggling a bit. We could do with a right-back and another support striker for Harry Kane too.
More Tottenham News
Hopefully, things work out for us once the January window opens, and we land some quality players to turn the season around.
Mourinho interested in bringing 38-year-old former La Liga hitman to Tottenham
Jose Mourinho interested in moving for Zlatan Ibrahimovic
Jose Mourinho is interested in landing former Manchester United striker Zlatan Ibrahimovic, according to the Telegraph.
The Swede is available on a free transfer in January after his spell with the LA Galaxy ended.
Mourinho has worked with Zlatan in the past during their times at Inter Milan and United. The 38-year-old was signed by the new Tottenham manager in 2016 at Manchester and scored 26 goals for them.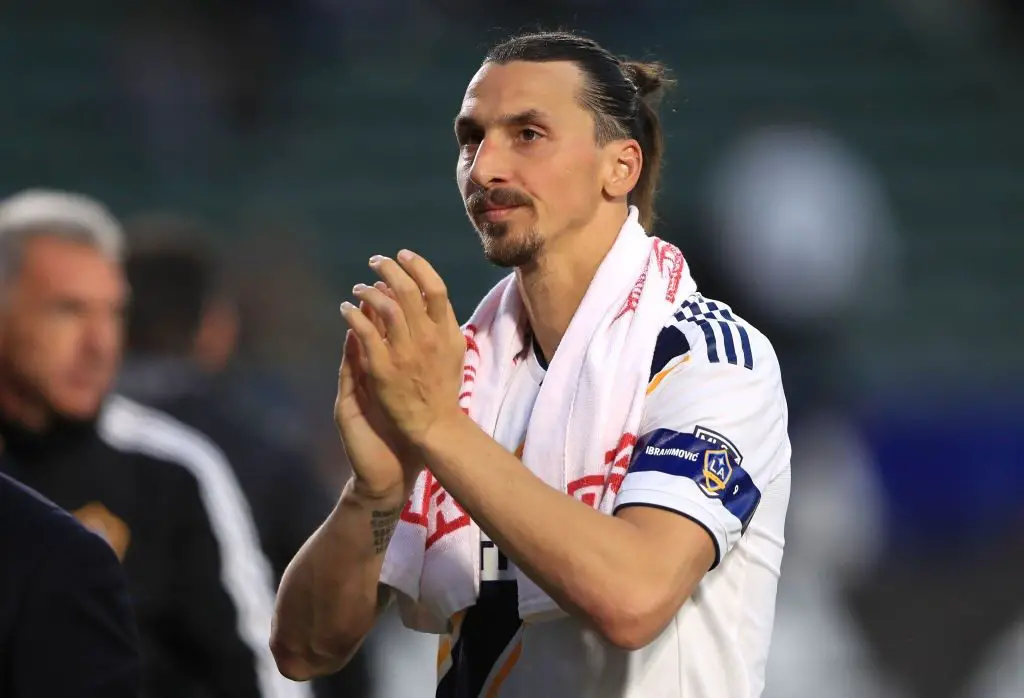 The Telegraph adds that such a move could suit Zlatan, given that we didn't replace Fernando Llorente in the summer.
We don't have a back-up for Harry Kane, however, there is interest from several Italian clubs for the Swede too (h/t Telegraph).
Zlatan only a short-term option
Tottenham see Ibrahimovic as a short-term solution and may not offer him the 18-month contract he desires (h/t Telegraph).
There are also concerns regarding his wages and Tottenham don't want to damage their pay structure at the moment (h/t Telegraph).
However, Ibra could be tempted to join the club as he could help us land a trophy with Mourinho by his side (h/t Telegraph).
We didn't win anything under Mauricio Pochettino and it will be interesting to see if Mourinho can turn things around for us quickly.
Spurs could do with the talented Swede coming in, however, he is a tough character to deal with. Mourinho can work with that but Ibra would have to be on the bench for most games as Kane is our first-choice forward.
More Tottenham News
The Swede has a ton of experience of playing for top clubs and has represented Ajax, AC Milan, Juventus and Barcelona during his illustrious career.