The view from the oppo
That's right, it's back. The view from the oppo, this week, comes ahead of our tricky home-tie against title contenders Manchester City.
That's right, it's back. The view from the oppo, this week, comes ahead of our tricky home-tie against title contenders Manchester City.
Granted, we are playing Hearts tonight but I couldn't find a single Hearts fan to gather their opinion.
When these two compete, it is always going to be a cracker so check out the answers below on how one Manchester City fan believes they will do at White Hart Lane on Sunday.
1) What do you think will be the outcome of Sunday's match?
1-2 City Win!

2) Who are likely to be the danger men?
For City, Sergio Aguero (obviously) and David Silva
For Spurs, the mascot.

3) Do you think Spurs have it in them to challenge for the top 4 again?
They are a good, solid side but they lack the final kill in the 18 yard box. They need more strike power. So no.

4) What is your opinion of Emmanuel Adebayor?
Fickle, self absorbed, an embarrassment to City. He should be let go, preferably to Man Utd as I hate them, or sent to play reserve football.

5) Do City have what it takes to win the league?
Yes but Man Utd do too.

6) Your best signing of the summer?
At this stage you have to say Sergio Aguero but it's early doors.

7) Is Balotelli mental or just a misguided individual?
Mental (and badly misguided which is a shame as he's got enormous potential).

8) The summers best signing?
I would say at this time Aguero is but if Luis Suarez had been signed in the summer for Liverpool. I would have said him. He's the best value for money buy by any team for a long time.

9) If City couldn't win the title, who would you rather did?
Arsenal (for my son's sake not to wind you up as a Spurs fan) . . or anyone as long as it's not Man Utd.

10) Is Mancini the man to take City forward?
No. He's good but I don't think he has the immense will necessary to face down the likes of Balotelli and Tevez. And you need that to be great.

11) Where else so City need to strengthen?
Manager and their Public Relations. They need to be aware that the rest of the world will say "we bought it". We need to show some humility.

12) Coke or Pepsi?

Coke by a hundred million miles
The answers for the latest edition of The view from the oppo came from Christopher Wroath with a huge help from his son, and good friend of mine (even though he's an Arsenal fan), Josh Wroath.
Tottenham handed major boost as Barcelona star picks up hamstring injury ahead of Champions League clash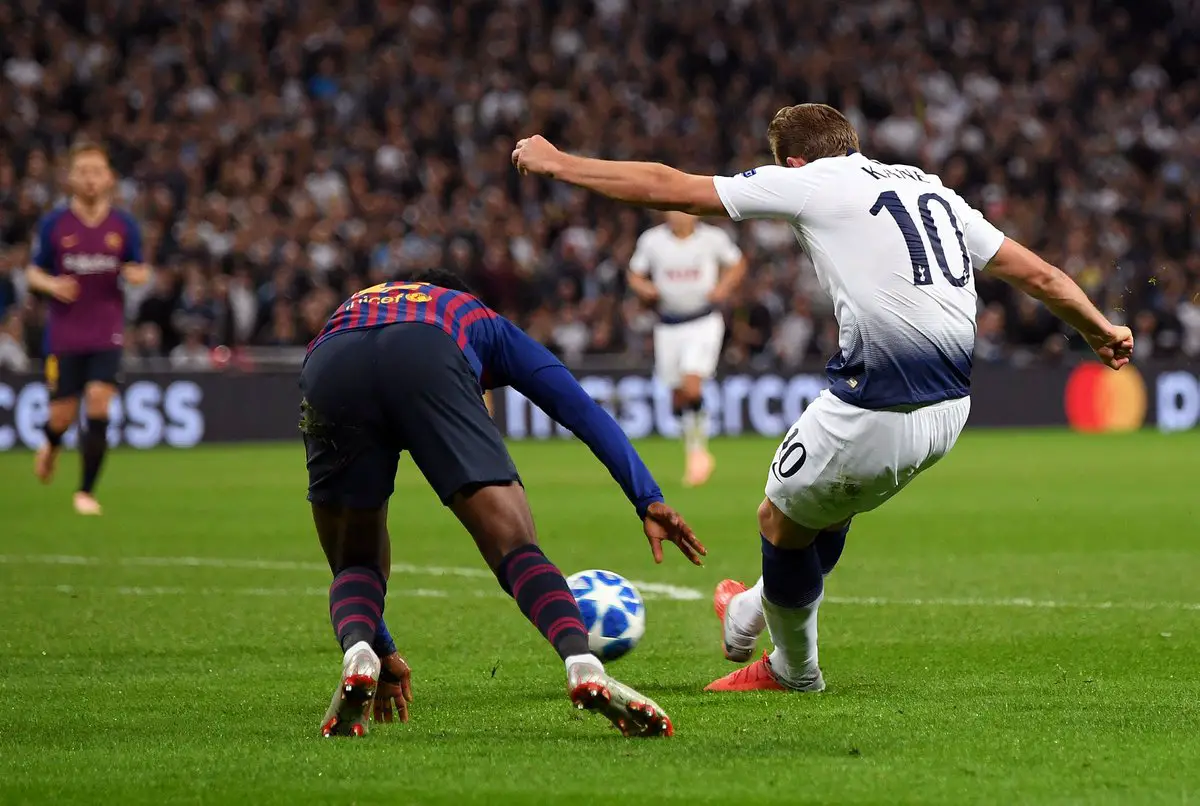 Football.london reports that Ivan Rakitic could be a doubt for our Champions League clash against Barcelona next month.
The Croatian was subbed in the 3-2 win over Spain in the Nations League and didn't play against England recently.
An update on Barcelona's Twitter account was posted and didn't confirm when the player could be fit.
Should the hamstring strain be severe, the player could miss a month or more, and Tottenham need all the luck they can get in their Champions League group.
❗ [INJURY NEWS] @ivanrakitic has a hamstring strain in his right leg. His return will depend on his recovery pic.twitter.com/OmCR0ptBQG

— FC Barcelona (@FCBarcelona) November 17, 2018
Tottenham might need to win both their clashes in the group, and they don't come easy with us facing Inter Milan at Wembley before that big clash against Barcelona at the Nou Camp.
Spurs gave themselves a lifeline against PSV with a late win, and we need similar heroics when we face the Serie A side.
Inter Milan beat us 2-1 and we will have to win by two clear goals or by a scoreline of 1-0 to get a better head to head than our rivals.
Barcelona have had their own struggles with a porous defence, and they conceded four goals in a shock 4-3 loss to Real Betis at the Nou Camp.
Read more: "Honestly, he's been brilliant for us" – Ben Davies heaps praise on this surprise Tottenham star from the season
This should provide Spurs with some hope for the all-important clash and it will be better if some of the top Barca players can't play the game.
26-year-old Tottenham star finds himself on Juventus' radar for the January window
Juventus have made Christian Eriksen one of their top targets as they try to add quality in the winter window, according to Tuttosport (h/t Daily Mail).
The report adds that Paul Pogba, Adrien Rabiot and Aaron Ramsey are all targets for the Serie A giants, and a reunion with the Manchester United man is their first choice.
Should a move not work out for Pogba, Eriksen is the man Juventus believe they can get. The Dane has struggled with injury this season at Tottenham and has recorded a single goal for the side.
Juventus have made it a habit of getting some quality players on the cheap and Eriksen is yet to sign a new deal with Spurs.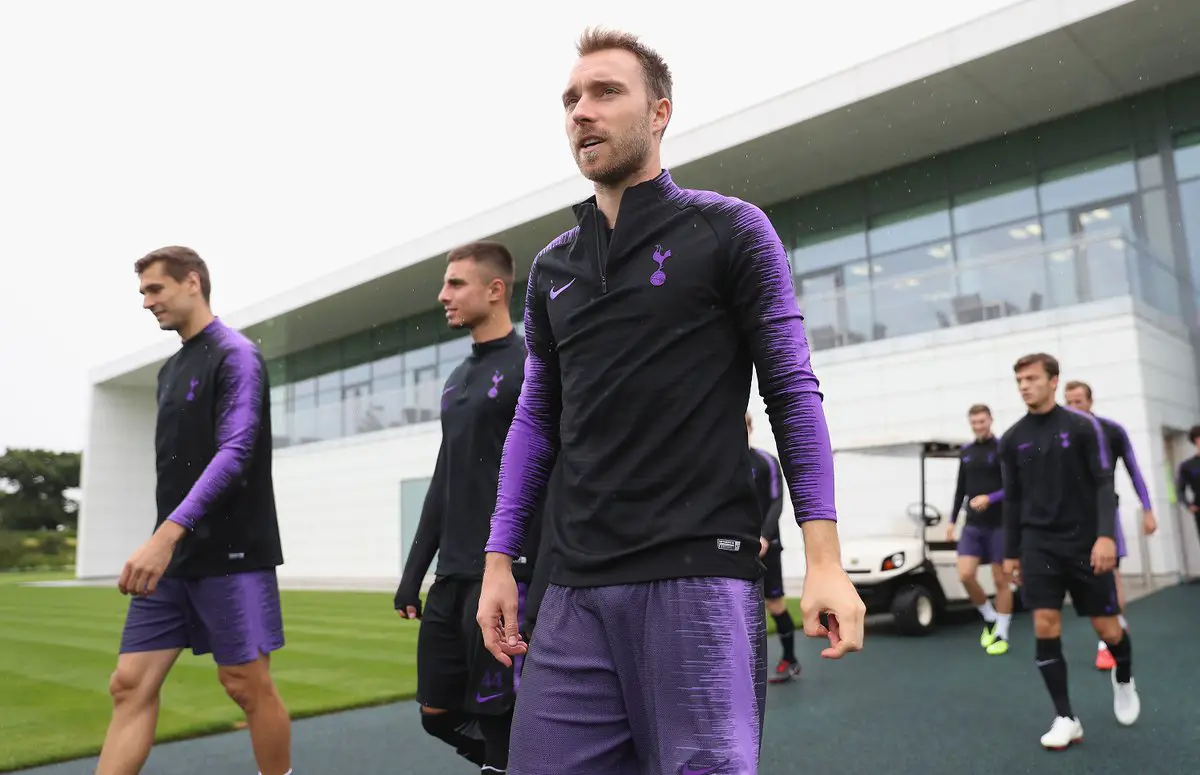 The attacking midfielder has been missed this season but we have done a decent job without him. Spurs are fourth in the Premier League just five points behind Manchester City, and our next clash is against Chelsea after the international break.
Eriksen has had a tough time with an injury this season but has recovered from the abdominal issue. The 26-year-old played the entire 90 against Wales and is expected to play again before the end of the international break.
Read more: "Honestly, he's been brilliant for us" – Ben Davies heaps praise on this surprise Tottenham star from the season
Eriksen scored 10 goals and provided 10 assists for Spurs in the Premier League last season, and a similar return would be great after an injury-affected campaign.
"Helped turn the game", "Game changer" – Some Tottenham fans claims this star transformed England after coming on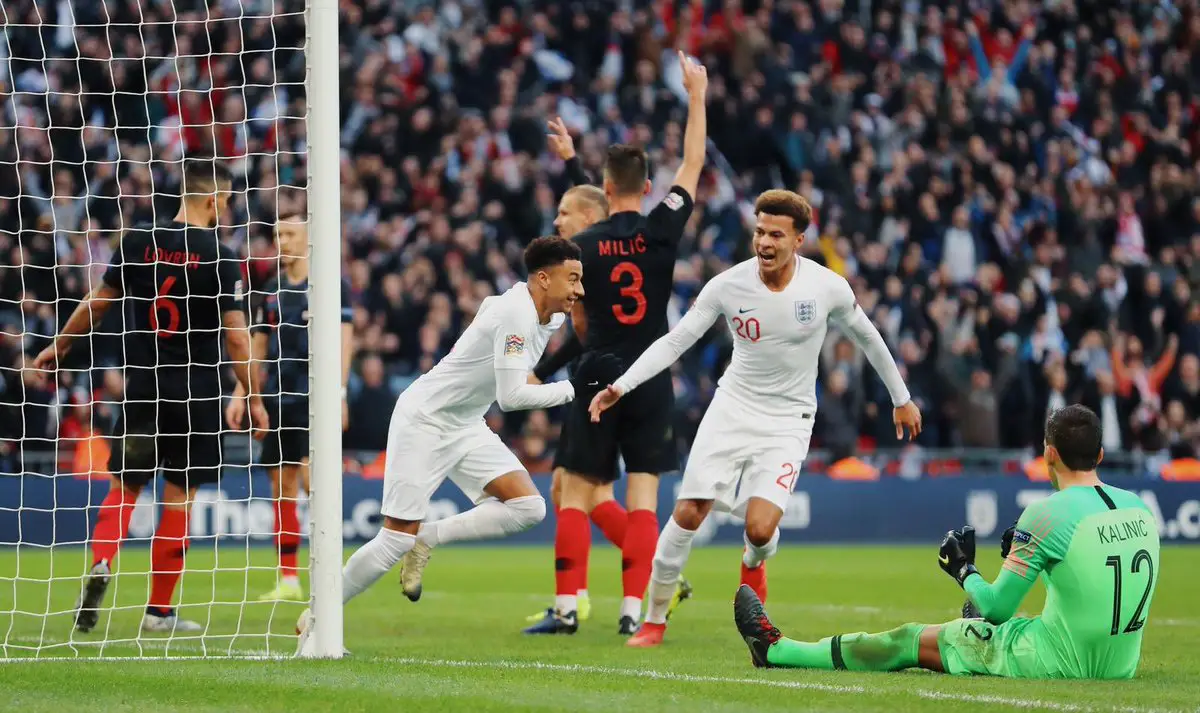 England looked set for more international heartbreak as Croatia were leading in their UEFA Nations League game.
The hosts then turned things up a notch after Jesse Lingard scored the equaliser and Tottenham star Harry Kane got the winner.
The England captain turned saviour for the side again, but another Tottenham man also turned the game on its head with his arrival.
Dele Alli didn't start in the important clash against the Croatians but came on with around 30 minutes remaining in the tie.
The Englishman didn't score or grab an assist but his attacking display helped England to the semi-finals of the competition.
The 22-year-old has struggled for goals and assists this season, but this performance certainly led to several Tottenham fans applauding the youngster.
As soon as you joined, the English game got more creative. Well played

— Lace Up🇦🇱 (@LaceUp144) November 18, 2018
i'm so proud of you!!🖤

— ًًًًً (@spursdele) November 18, 2018
Helped turn the game mate 🤜

— mmee3087 (@marcusmee) November 18, 2018
Well played Dele 😍 and Jesse too. Xoxo

— Fiona nelson (@Fionane34755545) November 18, 2018
Absolutely brilliant… well done lads 🙌🏼

— Clare Sadlier 🌱🦋 (@ClareSadlier) November 18, 2018
Don't say it
Don't say it
Don't say it
Don't say it
Don't say it
Don't say it
Don't say it
Don't say it
Don't say it
Don't say it
Don't say it

Me:
IT'S COMING HOME! 🏴󠁧󠁢󠁥󠁮󠁧󠁿🏆

— enamored (@lungssta_) November 18, 2018
Absolutely buzzing, what a game.
Well done to yourself and the boys!!

— Mark Leaming (@MarkLeaming) November 18, 2018
Played well dele

— noname (@yiddooooo) November 18, 2018
the uefa nations league is coming home🤟

— ًًًًً (@spursdele) November 18, 2018
game changer

— Mariam (@mari_hus) November 18, 2018
🐐

— Brad (@BamiDele20_) November 18, 2018
Read more: Mauricio Pochettino pictured at Barcelona watching youth game during break