Three Reasons Why Spurs Have a Better Chance of Winning the Premier League Than Arsenal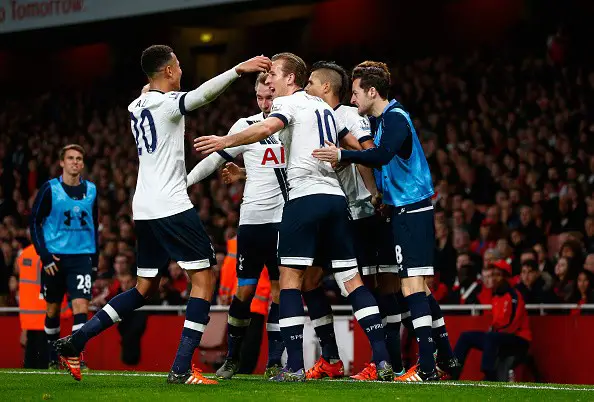 Spurs fans might find it hard to believe that the club sits second in the Premier League table in the beginning of February, tied with local rivals on points but edging them in the standings by virtue of their goal difference.
Those who have been supporting the club for a number of seasons will be well aware at Spurs' tendency to be their own worst enemy however. Drops in form and terrible luck have often left them falling just short of Arsenal – and the rest of England's elite – by the end of the season. Many skeptics out there are still waiting for what feels like Spurs' inevitable trip up.
Only such a stumble looks increasingly unlikely this season. It's not as if this Spurs side has been lucky so far. This is a side of very real quality of the type that is abundantly clear both by watching them play and taking a glance at the numbers.
It is quickly becoming clear that this isn't just a side that can stand shoulder-to-shoulder with the league's big teams, but actually end up standing above them come the end of the season.
Prior to this season, many favored a fine-looking Arsenal side to stroll away with the Premier League title. They finished last season in phenomenon fashion and with the addition of Petr Cech over the summer were expected to do even better this season.
In truth, they have looked more like title contenders more often than many of the other teams in the top four. A small handful of key setbacks have prevented them from from living up to those pre-season prophecies, but they are still very much in the thick of it along with Spurs, Manchester City and Leicester.
All that being said, there exists some pretty compelling reasons to believe that they will falter just enough more for Spurs to have chance to finish above them for the first time ever in the Premier League.
How can we be so confident? Let's take a look at those three key reasons.
1. Tottenham's Goal Difference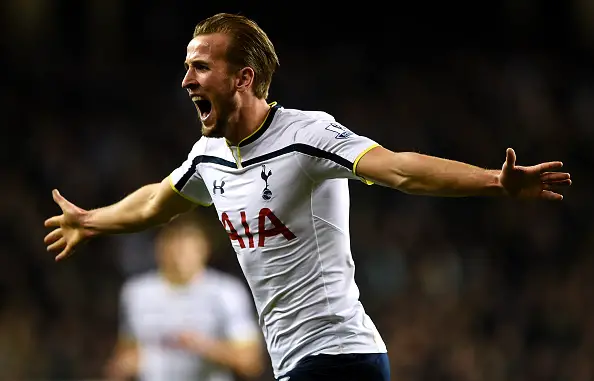 The club boasts the best defense in the entire Premier League, along with the third best offense. Those records have combined to form a goal difference of +26, an amount five goals greater than the nearest competition, Manchester City.
Indeed, Spurs' three losses this season have all been by a single goal, while three of Arsenal's five losses have been decided by two goals or more.
In short, this is not the Spurs team of old. Prior to this season the club were especially suseptible to huge losses against the league's bigger clubs. While their record after the perennial top teams hasn't improved dramatically – they have thus far most been 0-0 draws – that they are able to avoid such embarrassments this season is a huge testament to the progress Mauricio Pochettino has made.
2. The players have bought into Pochettino's philosophy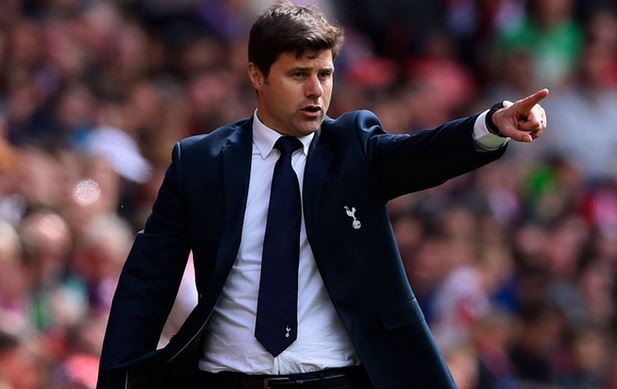 Pochettino began planting a philosophy at the club based around aggressive pressing and quick transitions from the first moment after his arrival in the summer of 2014, and the fruits of those efforts are coming to bear much sooner than anyone expected.
This new methodology is present at all levels of the club, from the pitch to the training ground to the backroom to the transfer window. There isn't a decision or effort that is wasted. It's a fundamentalist approach to football that demands a lot of the footballers, but also pays off in surprising ways.
In a strange way, this micro-revolution at Spurs resembles the philosophical makeover Arsene Wenger brought to Arsenal – and thus English football – when he arrived at the club in 1996. The Frenchman prizes his own particular brand of youth-oriented football, but its potency has degraded over the years since Arsenal last won a league title in 2004.
While Pochettino might be walking in Wenger's footsteps so to speak, he might just be about to pass him entirely.
3. Strength in depth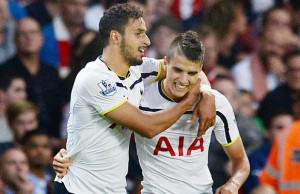 Early in the season Spurs came very close to having their season derailed by a minor injury crisis. Christian Eriksen, Mousa Dembele, Ryan Mason, Danny Rose, Nabil Bentaleb and Heung-min Son all spent time on the sidelines during the first half of the season. Most clubs might struggle to fill in so many gaps. For Spurs, though, it was simple.
More than just being simple, it actually ended up being a boon for the club. Dele Alli was among the players called up to make up for these absences, and performed well enough that he's now a presumptive starter week in and week out at Spurs.
Arsenal have struggled with their own injuries this season, particularly in midfield. They have enough quality at the highest-most level to make up for it, but they are relatively threadbare when it comes to backup options at times. Mathieu Flamini's continued presence in the starting line up is testament enough of that.
How would Arsenal cope with an injury to Mesut Ozil, for instance, or Olivier Giroud? There simply lack the same level of options waiting on the bench as Spurs do.