Predicted Tottenham XI To Face Borrusia Dortmund – Pochettino To Rest Key Players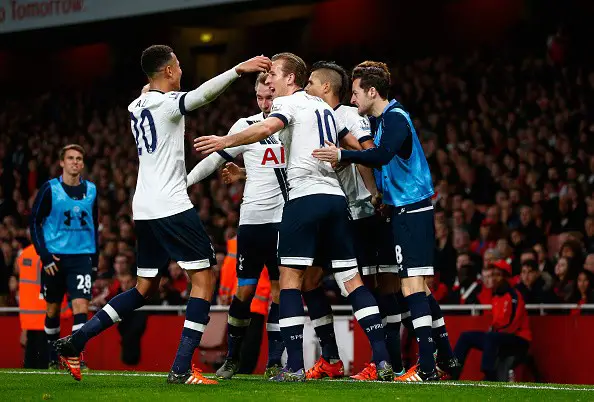 With Spurs being so close to winning the premier league with few games in hand, they have to be very cautious about their lineup in the other competition, the UEFA Europa League. Tottenham's inclusion in another competition has put a lot of pressure on the players when it comes to playing so many games, all of equal importance. Tottenham Hotspur know they have a chance at winning both competitions, however, based on the  predicted lineup of the game against Borrusia Dortmund it seems like spurs are leaning towards the premier league win rather than the Europa league by looking to rest their usual first eleven and playing alternatives for them.
The predicted first eleven includes Heung-min Son, Nacer Chadli, Josh Onomah, Erik Lamela, Ryan Mason, Eric Dier, Ben Davies, Kevin Wimmer, Toby Alderweireld, Kevin Trippier and Hugo Lloris.
This approach might not be the smartest considering that Dortmund are a tough team and in second position in their league. Dortmund's home form has been brilliant this season and they recently managed to achieve a goalless draw against rivals and current top of the table, Bayern Munich.
Tottenham are currently one of the favorites to win the Europa league and must look to give it their best shot if they want a real chance at winning it. Winning this match or picking up away goals could really help but Tottenham may have other plans. Mauricio Pochettino is likely to consider giving his star players a break and give the players not seen often, a chance to impress.
Eighteen year old, Josh Onoha who has played only sixteen games and is yet to score this season will be given a chance in place of Dele Alli along with defenders Ben Davies and Kevin Trippier who come in place of Danny Rose and Kyle Walker respectively.
Other rare starters to be expected are Ryan Mason who has played only thirteen games this season and Kevin Wimmer who has come in place of the injured Jan Vertonghen. Tottenham manager will really be hoping that his gamble pays off but will really be looking for a miracle considering Dortmund's current home form.
The lineup isn't confirmed yet but Spurs fans will wait in anticipation to see what the lineup will look like. If the lineup up is so it's going to be a difficult task for Spurs to pick up maximum points from this fixture with star players like Dele Alli, Christian Eriksen, Mousa Dembele and top scorer Harry Kane not in the first eleven.
However, this is only the predicted lineup we will have to wait and see the confirmed one. Hopefully these players manage to pull off moments of excellence to pick up a win or even a draw at best.