3 Tottenham Players Who Will Be Crucial To Their Victory Against Crystal Palace
Finally the Premier League is underway and the football fans have taken a sigh of relief. The weekends will have a purpose once again as matches galore and we are still waiting on a few firsts. The first red card for dissent, the first goal by Harry Kane, the league's top scorer last season, the debut of Paul Pogba and a few others.
Tottenham's first match being a draw, they are also looking for their first win of the season. After a nervy match against Everton, the Londoners will look to exert their dominance once again which they had mastered last season. New signings Victor Wanyama and Vincent Janssen made a decent debut for the side.
On the other hand, Alan Pardew's Crystal Palace have had to suffer their first loss of the campaign on the opening weekend against West Brom. So a match against the Spurs won't be what Alan Pardew will be looking forward to. With a host of stars playing, these 3 Tottenham players could be the difference between them and Palace.
Victor Wanyama
The new signing from Southampton has slotted right into the Tottenham midfield with such ease and guile as if he was playing at White Hart Lane for quite a few years. His work rate and his ability to stick to his player is something that comes naturally to him. Probably, if used as a more attacking option to Eric Dier he would look for frailties in the Palace defence. With a wide range of passing he could certainly boss the midfield and be the feeding line to Eric Lamela and Dele Alli. He uses his upper body strength in a judicious manner. Wanyama truly has the potential to be a great signing for the Spurs.
Erik Lamela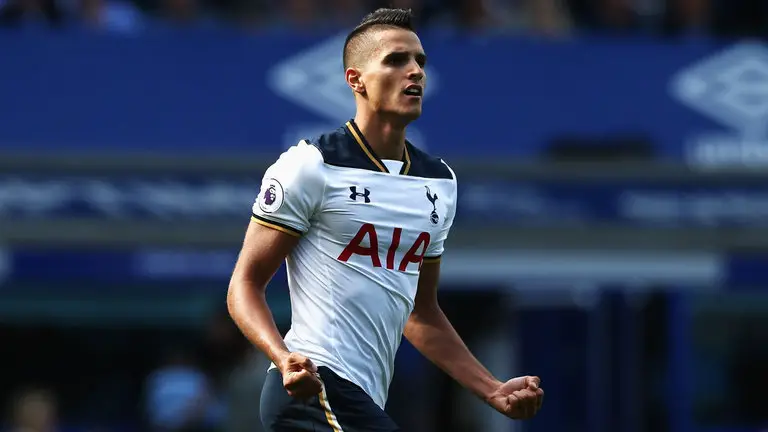 An impressive pre season and a goal on the opening day is surely just a prelude to the entire orchestra of talent that this guy possesses. 10 goals and 11 assists last season are not rookie numbers and he looks like the player who can finally break out of mediocrity and create something great this season. A hard worker with all the right attributes he can inspire the entire Tottenham team. After a lackluster performance in the first half against Everton he worked tirelessly before being awarded for his hard works. He can surely conjure up his ability to trouble the Palace defence and will surely be a threat all evening for Scott Dann and Damien Delaney. His link up play with Harry Kane and Christian Eriksen will prove crucial and if all goes according to plan, then Tottenham might just get their first win.
Harry Kane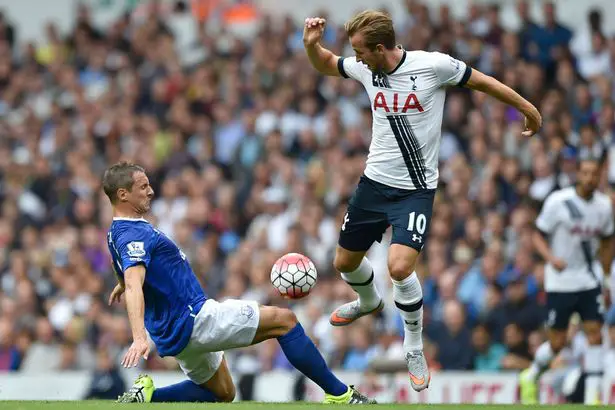 The golden boot winner of last season will be looking to open his account this season and establish himself as one of the best strikers in the world. Good on the ball, he has had to struggle against the Everton defence and he would like to get his scoring boots on and what better than to open his account at White Hart Lane. Mauricio Pochettino will be looking up to his star striker to pummel him towards the first league win of the campaign. Crystal Palace are in for a hard time. Tottenham away is not for the faint hearted and the Palace unit will have to put up a show if they want to come out of the match with at least a point.