This Kenyan-Belgian Pair Should Be Tottenham's Preferred Choice To Star – Agreed?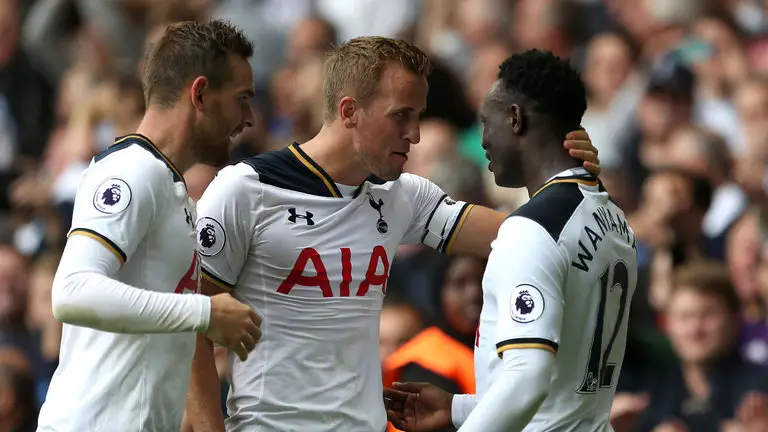 Mauricio Pochettino had a tough decision to make before the match against Sunderland. While Eric Dier and Victor Wanyama were fit, Mousa Dembele was back in action and in the running to play in the first team squad.
Fortunately for the Spurs manager, Dier was shifted to centre-back for the game and he went ahead with a midfield of Wanyama and Dembele. Tottenham are blessed at the moment with a lot of talent in the centre of the park and deciding which player is perfect for them is a tough job.
New recruits give Pochettino good problems
Ask any manager and they would love to have a problem where there are many quality players who are fighting for a few spots in the team. Such dynamics keeps the competition and quality up for the side and ensures every player is putting 100% in every session and game.
Tottenham have a similar situation in their midfield thanks to the likes of Dier, Wanyama, Dembele, Harry Winks and Tom Carroll. While the latter duo are from the youth system and should be looking to break into the starting XI in a few games, Moussa Sissoko is an interesting signing, to say the least.
Eyebrows were raised when Spurs paid £30 million to sign the French midfielder from Newcastle but he can play either in the centre of midfield or up front, like he did against Sunderland, as a winger or central attacking midfielder.
Keeping Sissoko in the centre of the park is certainly one option for Tottenham but that would not give the side great balance. The Frenchman isn't the best when tracking back or defending and that dynamism is required by Pochettino from his central midfielders.
Logic says that a pairing of Eric Dier and Victor Wanyama would ensure that Tottenham are rock solid at the back and won't concede goals. But this pairing would not have the greatest influence in the attack. Dropping Dier seems to be the best option at the moment and playing with Dembele as the partner for Wanyama is the perfect option for Tottenham.
While Wanyama will clean up any opposition attacks, Dembele can be given the job of taking the ball forward and linking up with the attack. The Belgian, who missed a number of games this season, due to suspension, is easily one of the most influential players in the Tottenham side.
Dembele was incredible last season and he should be performing on the same levels this time around. What Tottenham need is the perfect foil for the attack minded Belgian and Wanyama is the best player to tag him up with. Tottenham have spent wisely and for once, they have a lot of quality brimming in the heart of their midfield.