'Pochettino Is A Football Nutter' – Tottenham Legend Talks About The Manager And The Latest Lamela/Son FIght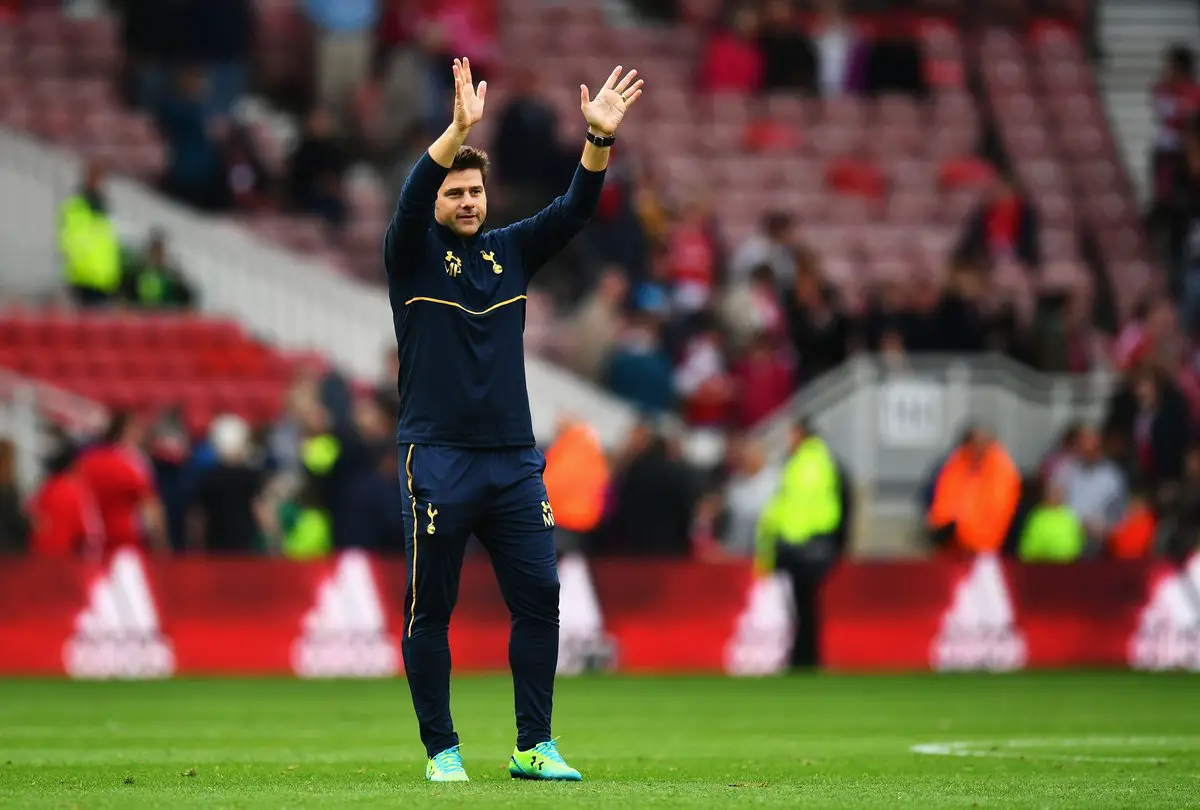 The win against Manchester City last weekend has made Tottenham talk of the town and rightly so, as City have been the overwhelming title favourites ever since Pep Guardiola was appointed in the summer. After making a six-game winning start to the campaign, it looked like the City juggernaut was almost impossible to stop. Spurs managed to beat City for the first time this season and they looked impressive in doing so.
Club legend Steve Perryman is the latest to come in praise of Mauricio Pochettino. The feeling around White Hart Lane is that the Argentine is starting to elevate Spurs to the next level. Perryman has termed Pochettino as a 'nutter' in a nice way. Pochettino has always been a demanding manager and Spurs fans got a taste of his managerial skills when he was at Southampton. Armed with a better quality of players, the Argentine has been able to get even more.
Perryman has pointed out to the passion, drive, and quality that Spurs have built under the manager. Even though the intense methods of the Argentine may drain energy rather quickly, it is proving highly effective in the early part of the campaign. It is impossible to get the team performing as a well-drilled unit week in and week out. When everything clicks, though, Spurs will be unplayable as they showed against City. Guardiola's teams are known to press high and allow the opposition no time on the ball; they were given a taste of their own medicine by Tottenham. Perryman said:
"Spurs have got quality, passion and drive and they've got the manager that looks like he's on top of them, I think he's got them where he wants them.

"That's a hell of a cocktail of assets that they've got. When you're meeting anyone there's some judgement columns to be filled. The pace of a team, height or organisation of a team, the passion, and you have to say that the better team you are, for instance Man City are as close to ten as you'll get in all those aspects.

"You've got to say on the evidence of Sunday, although it was a one-off game, that they are as close to ten out of ten at most of those things as you can get."
Spurs are now in a position to build a good run of form that will carry them to the Christmas fixtures.
Perryman is one of the instantly recognisable Tottenham stars. The defender played for the club between 1969 and 1989. During his two decades with the London outfit, he made more than 850 appearances in all competitions. More importantly, he was part of the generation at Tottenham that won things like the FA Cup, UEFA Cup, and the League Cup. As a winner, he knows all about the little squabbles that may erupt within a squad.
Once such squabble came about between Erik Lamela and Heung-Min Son over the penalty taking duties. The duo argued on the pitch when Spurs were awarded a penalty. Lamela ended up missing the spot kick, but Spurs did not suffer much as they went on to win the game courtesy of an own goal from Aleksandar Kolarov and a fine finish from midfielder Dele Alli. Son was of the best players on the pitch, and he is fast emerging as a proper alternative for Harry Kane. The 24-year-old has scored four goals in as many games and has been in excellent form in the last few weeks.