Tottenham Hotspur News: Another Superstar Ready To Sign A New Contract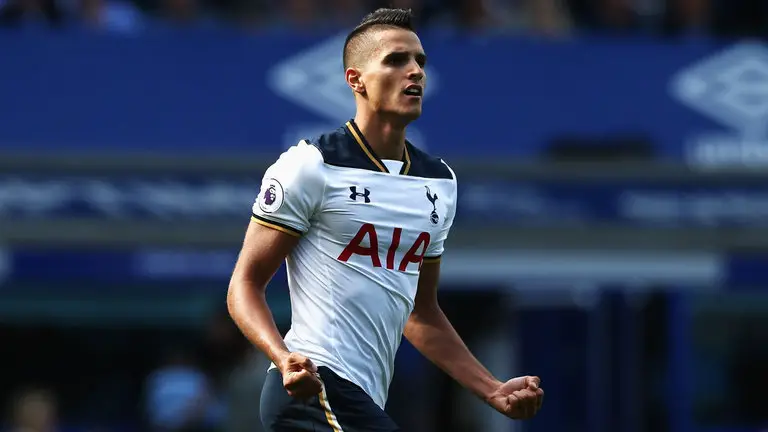 The transformation made by Erik Lamela has been nothing short of incredible. The Argentine came to White Hart Lane in 2013 for a hefty £30 million and his transfer from Roma was expected to take the club to the next level. Just like any other foreign player who needs time to settle in the Premier League, Lamela also went through a period of difficulties. However, the mammoth transfer fee coupled with a managerial merry-go-round at White Hart Lane meant that he was seen as the next Alberto Aquilani. The former Liverpool midfielder was a big flop after arriving from Roma in a similar big-money move.
Lamela has not disappointed even the slightest bit, as he has been growing throughout his time at the club. It is remarkable to think that Lamela is only 24 years old, and is yet to hit his peak. Spurs were able to get Lamela so early that any young player could struggle in such a new league, which is also highly competitive. Lamela seems to have gone through this process and come out with flying colours.
The 24-year-old is yet to hit the heights of last season. He only has one goal and one assist from nine league appearances, but it is largely as a result of non-stop football over the last couple of years. Looking at the long-term, Lamela remains a great asset for the team. Apart from the hefty £30 million transfer fee, Spurs also have to come up with £65,000 per week in order to meet Lamela's wages. The contract that he signed upon signing for the club in 2013 runs until the summer of 2018, but Spurs do have the option to extend the player's contract by another two years.
However, given how he has become an influential part in the Spurs' team, it is highly unlikely that Lamela will be happy on his current wages. The first sign of unrest in the Lamela camp has come in the form of the player's latest statements. According to the Evening Standard, the 24-year-old said:
"I would like to [sign a new deal] because I am very happy here. I feel part of this team which is improving. I have a group of excellent team-mates and I feel very good around them.

"It would make me happy to play for more years in this shirt. Will I be the next to sign? Let's hope so. At the moment I am thinking only of playing and about Saturday's game against Leicester."
Most players, who are happy at the club, get uncomfortable when they have only two years left on the contracts. Since Lamela has less than two years left on his deal, he has the right to be concerned about his future at White Hart Lane. He seems to be extremely happy with life in North London – especially under Mauricio Pochettino – and he may be willing to sign on the dotted line as soon as an offer is on the table.
Spurs will have to come up with a substantial increase in wages – possibly even £100,000 per week – in order to keep the player at the club.