Serie A Forward Has Tottenham And PSG Waiting If He Decides To Leave In January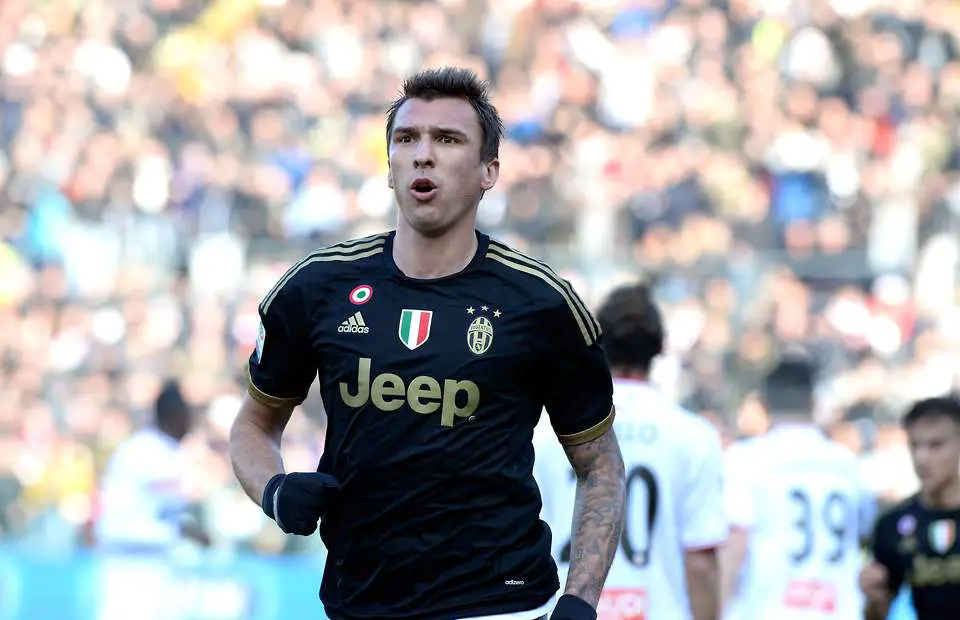 According to the reports from Italy – CalcioMercato – Tottenham are lining up a move for Juventus striker Mario Mandzukic, who is reportedly unhappy at the Italian club due to playing second fiddle to the Argentine duo Gonzalo Higuain and Paulo Dybala. Mandzukic has always been a target man throughout his career. Yet, he has been shifted out to various positions across the front line by manager Massimiliano Allegri. The recent 2-1 win over Chievo saw Mandzukic playing on the left side of a front three, while he was used alongside Higuain in the recent win over Napoli.
Constantly being shuffled across the pitch does not seem to suit the Croatian, who has scored only two goals in his 11 appearances. Yet, the quality within the 30-year-old cannot be doubted and he was winning the Champions League not long ago. A player of immense experience and talent, Mandzukic was part of the Bayern Munich team that was hugely successful under Jupp Heynckes, and later under Pep Guardiola. Mandzukic has steadily averaged a goal every other game for the last few years.
The record is certainly better than that of Vincent Janssen, who has yet to score from open play. The £17 million signing from AZ is widely expected to depart the club at least on a loan spell in January. Such a move would do him a world of good, as he has been completely devoid of confidence. The recent return of Harry Kane to the first-team action effectively rules him out of contention for a starting place unless the England international suffers yet another injury.
Mandzukic will be aware of the presence of Kane, who is likely to be the first choice on a permanent basis under Mauricio Pochettino. However, the recent thoughts about switching to a 3-4-3 formation does give the option of playing in a 'second striker' role. Kane has been leading the line extremely well, but the lack of options up front makes Spurs extremely vulnerable. Kane can also excel in the second striker role and the Spurs may be prepared to take advantage of this versatility by putting him alongside Mandzukic.
The 30-year-old has a contract with Juventus until the summer of 2019, which makes it difficult to sign him without coming up with a 'decent' transfer fee. The presence of Higuain and Dybala, though, will just be enough to convince Juventus to part company with the Croatian if they receive a fee in the region of £15 million.
Chairman Daniel Levy is unlikely to think twice about paying this figure for an experienced striker like Mandzukic. After all, Champions League qualification alone will be worth more than twice this figure, not to mention the associated prestige that goes with it.