Liverpool Striker Emerges As A Surprise Transfer Target for Tottenham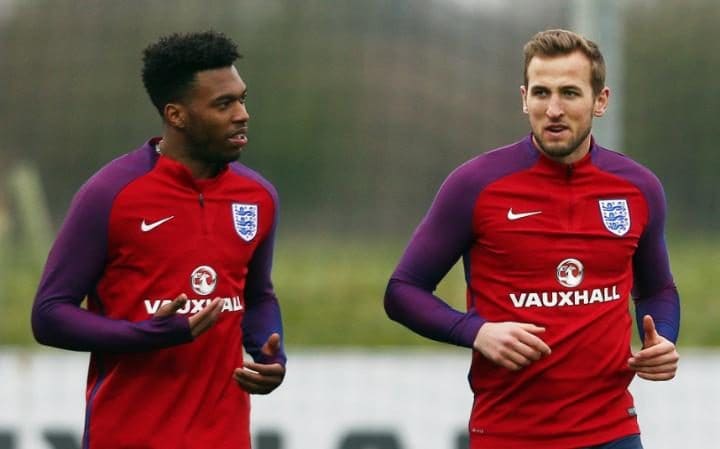 As more and more week goes by without Daniel Sturridge making it into the Liverpool starting line-up on a consistent basis, transfer rumours surrounding the England international continue to grow and according to the reports from Liverpool Echo, Tottenham are the latest club to be linked with the striker, who is becoming increasingly likely to leave Anfield in January. Sturridge immediately found himself as one of the top goal scorers in English football after a £12 million move from Chelsea to Liverpool and he performed a deadly partnership with Luis Suarez in a campaign that almost saw the club win the league title after more than two decades.
Since the departure of Suarez, Sturridge would have been expected to build on and become the next great forward at Merseyside. This was not to be, as the striker has spent a large portion of the last few years on the sidelines. Since scoring 24 goals in 33 matches across all competitions in the 2013-14 campaign, he has only managed 22 goals in 53 appearances. He has been poor in terms of goal scoring largely because Sturridge has not been able to find the consistent run in the team.
Jurgen Klopp and Sturridge were involved in a war of words initially upon the arrival of the German. Now, though, Klopp rarely talks about the 27-year-old striker and prefers to focus on the likes of Roberto Firmino and Philippe Coutinho instead. The 27-year-old is now in danger of losing his international spot, and there have been a lot of transfer rumours over the last few weeks.
After having been hugely disappointed with Vincent Janssen, it seems that Spurs are ready to capitalise on the situation. Sturridge could easily be worth more than £40 million if he manages to stay fit and score goals regularly. However, he is now valued only at around £25 million and Spurs may very well see him being available for around £20 million in January.
Since Sturridge's contract runs out in the summer of 2019, the club may decide to sell him rather than when he has more than two years left on his deal. It would lower his market value even further.
As of now, Spurs are not alone in the race to sign the former Manchester City and Chelsea striker. AC Milan are the surprise candidate to bring in the forward after having been enriched by the arrival of Chinese investors.
One of the major stumbling blocks towards Spurs being able to sign Sturridge is the presence of Harry Kane. While Spurs are looking for a backup to the England striker, it is highly improbable that Sturridge would want to play second fiddle after having been starved of first-team opportunities already.