Tottenham Hotspur's Star Defender Speaks About His Future And The Fans Would Love It
Jan Vertonghen's future at Tottenham Hotspur is no longer up in the air despite creepy comments from his mum not long ago. Just to make things clear, his mum is not his agent.
His mother Ria mentioned that her son was downright missing home when speaking to Belgian radio station Studio Brussel:
"Jan is starting to miss home. I hear from him relatively often, around two or three times a week, for sure. I see him coming back home soon. We'll see. That [where home is] depends. Home could also mean Amsterdam, I think. His girlfriend is from there. That may well be."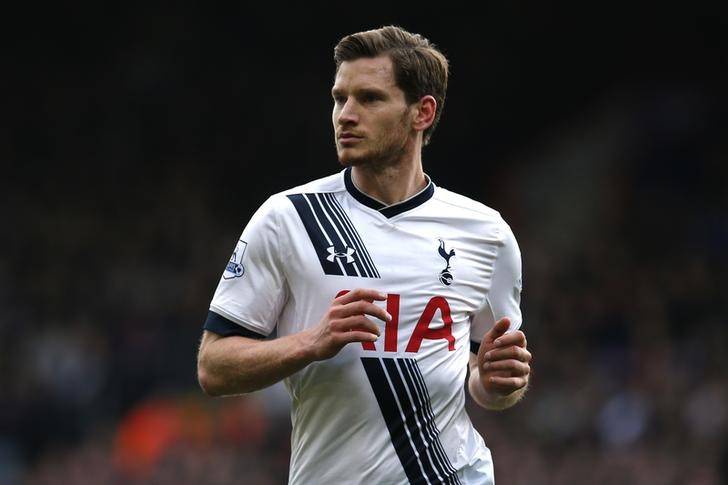 Her words may have appeared doom and gloom to the supporters if the Belgian didn't pen a deal with the north London club two weeks ago. When December commenced, Harry Kane announced his extension with the Lilywhites until 2022 and 24 hours later, Vertonghen followed his footsteps. It was a breather as a number of teams were weighing a bid for his signature.
Yet, to a certain extent, the concern is not completely wiped clear as the 29-year-old has only renewed his contract until 2019. Certainly not the lengthiest of devotions to the club yet the White Hart Lane door would be slammed shut for another two to three transfer windows at least.
To put that itty-bitty worries to bay, the defender told The BBC:
"It's a big relief. The future looks great so I'm very happy to be a part of it.

"This is an unbelievable group of talent. There's a great buzz around Tottenham."
It's surely a Christmas present for the fans and most importantly, Mauricio Pochettino. The towering centre-back joined the Lilywhites from Ajax back in 2012 and since then have cemented his place at the core of defence for the past five seasons. His formidable partnership with Toby Alderweireld is remarkable, especially in the previous campaign when Spurs launched a surprise title assault but fell short in the closing stages. Apart from nullifying threats with aerial prowess and tireless tackling, he has the knack for set piece goals too. So much quality in his locker, thus losing him would be a huge blow to their ambition.
At present, Spurs still look solid at the back despite the absence of Alderweireld for a majority part of the campaign so far and they are still sweating over his fitness. Vertonghen himself has racked up 26 interceptions, 163 clearances and 14 blocks out of 17 league appearances – nothing but impressive. Their finishing in front of goal is not on the money and if Harry Kane picks up an injury, no one is willing to pick up the slack.
After securing two wins in a row, Pochettino's men will head to Southampton this weekend with renewed confidence and will look to return home with all three points to keep pace for a Champions League spot.
Besides Jan Vertonghen, other key players like Dele Alli, Christian Eriksen, Eric Dier, Kyle Walker and Danny Rose have all penned contract extension with the Lilywhites since the start of the season and next on the list is influential skipper and goalkeeper Hugo Lloris.