Tottenham Look To Bring Wonderkid From Bundesliga After Refusing To Pay £45million In The Summer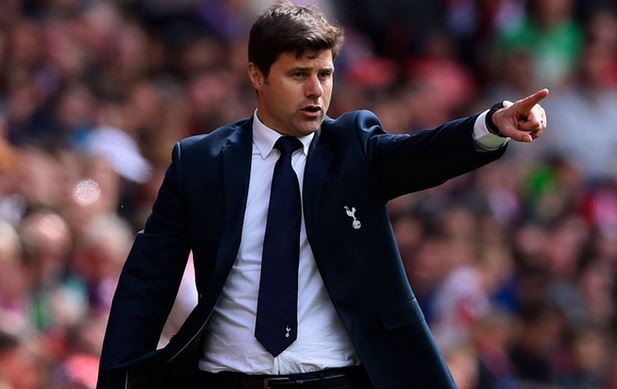 Tottenham are set to continue their chase to sign talented midfielder Max Meyer from Schalke. The Sun reports that Mauricio Pochettino wants to make another big-money move for the 21-year-old German after failing to land him in the last transfer window.
The report states that Schalke wanted to let him leave for a fee of £45million but the London club was not willing to pay that amount and instead decided to sign Newcastle's Moussa Sissoko. While the jury is still out on Sissoko, there is no denying the fact that the German is one of the best talents in the Bundesliga.
The 21-year-old has over 146 appearances for his Schalke team and also has scored 20 goals and provided 22 assists in his career. He is a German international as well and although he isn't a regular, the youngster has a lot of time on his hands as he looks to cement a place in the national side.
Meyer can play in a range of positions which will certainly be useful to Mauricio Pochettino as he looks to add cover and quality to his side. This has been one of the major problems for the Lilywhites as making it to the Champions League was an achievement from last season but getting knocked out was not something any Spurs fan would have not wanted.
Quality is a major requirement for Spurs
Tottenham could have done a lot with the quality of Meyer in the side and maybe their slow start to their European campaign would have been avoided with Meyer's signing. The German can play as a deep lying playmaker or as a central attacking midfielder; he even has the experience of playing out on the wing, so that would give Pochettino ample scope to use Meyer.
Spurs have had questionable big money signings over the past few transfer windows and spending this big an amount on a youngster will again raise a few eyebrows about the transfer policy at the club.
This will also remind a few people of the signing of Lewis Holtby, who was expected to achieve big things at Tottenham but had a really poor spell before being sold on the cheap. Schalke too would like to hold onto one of their best players and after letting go of Julian Draxler a couple of seasons ago and Joel Matip this season, they are a little short of quality.
Tottenham have to be smarter in the window than splashing cash and expecting things to go well. They should certainly try to look at other options than Meyer or try to sign the German at a lower price.