Fiorentina keen To Offload Tottenham Target, But Only To Non-Italian Clubs As AC Milan Are In The Race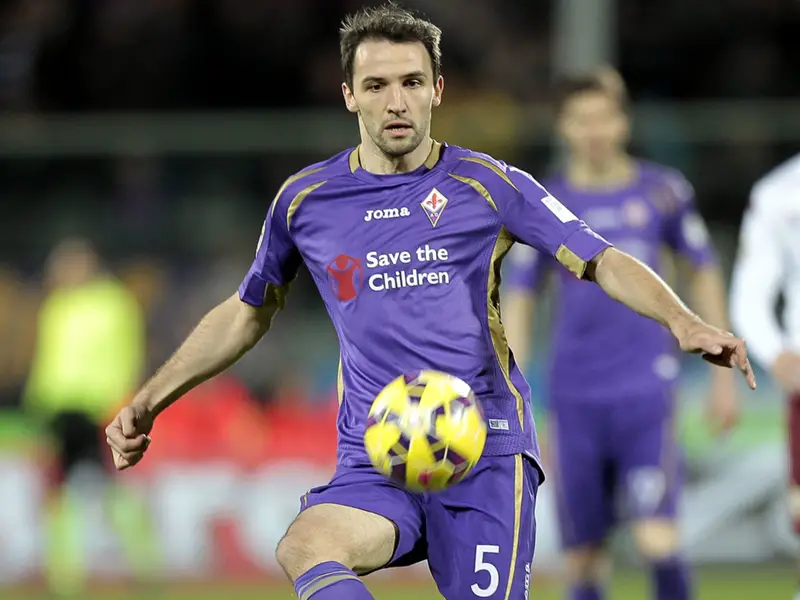 The January transfer window is only a few days away and Tottenham Hotspur are already being bandied with a compendium of players. Amidst new names, the north London club are once again linked with a move for Fiorentina midfielder Milan Badelj.
According to Italian sources, Serie A giants AC Milan are putting pressure on Fiorentina to sell the Croatian midfielder, despite interest from other Premier League rivals like Everton and Chelsea. The Croatian international is a vital figure for Viola, having only missed two matches out of 18. He isn't the sort of player who commonly hogs the headlines with series of goals and assists yet has been an important cog in his team's midfield wheel.
Recognizing his importance and unwillingness to strengthen other teams within the same league, Fiorentina are reluctant to sell the 27-year-old until summer.
The Italian outfit were combating for a Champions League spot last season, however only managed to finish one position below. They are still struggling to awake from their closing stage slumber and their current league position adheres to it. Paulo Sousa's men sit 9th in the league, 7 points adrift of the fourth place. Last time out against Napoli at home, both teams ensured neither of them came out as winners with a 3-3 scoreline.
Badelj governs the defensive duties at the heart of midfield with strong interceptions, tireless tackles and good passing vision. In other words, he is everything a manager wants in his deep-lying midfielder. He made most of his name for his country in the Euro 2016 despite being sandwiched by stardust like Luka Modric, Marcelo Brozovic and Mario Mandzukic. Most notably, he helped his side to secure an impressive 2-1 victory over Spain in spite of injuries to other key stars. The unsung hero's contribution was finally noticed across the world and interests came flocking in.
Beyond his ability to harry and confound opponents, he has a little attacking mojo too. This season, he has tallied a single goal and a pair of assist. He is more inclined to pass the ball rather than placing an ambitious effort on goal yet he sets the tone for offensive play more often than keeping it safe. Out of his 87% pass accuracy this term, 76% were forward passes.
Judging by Mauricio Pochettino's summer signings, he isn't averse to cast his net wider to other leagues and Badelj could be his next trump card to further surge his side into the top four. Fiorentina signed the Croatian for a bargain fee of £3 million from Hamburg and are reportedly interested in making a profit close to £10 million in summer. Considering the money swirling modern transfer, he once again appears to be a bargain.
There is no instant clamour for such roles in the current Spurs team as the defence is in good hands yet one can never undervalue squad depth. Also, some of the midfielders are struggling to get their swagger back, especially in offensive duties, thus Badelj could do the same as he does for his current side, offering more freedom for attacking players as the backline would be well blanketed under his supervision.