Tottenham Are Yet To Give Up On This Contract Rebel As They Ponder To Swoop In January
Tottenham have reportedly not given up on signing Real Madrid playmaker Isco, who continues to be linked with a move away from the Santiago Bernabeu. The Spanish club have been utilising the playmaker much more heavily in recent weeks. However, rumours continue to surface about the player, who can be a game changer for interested clubs like Spurs. At just 24 years of age, Isco is one of the top playmakers available for a substantially lower transfer fee considering his contract situation.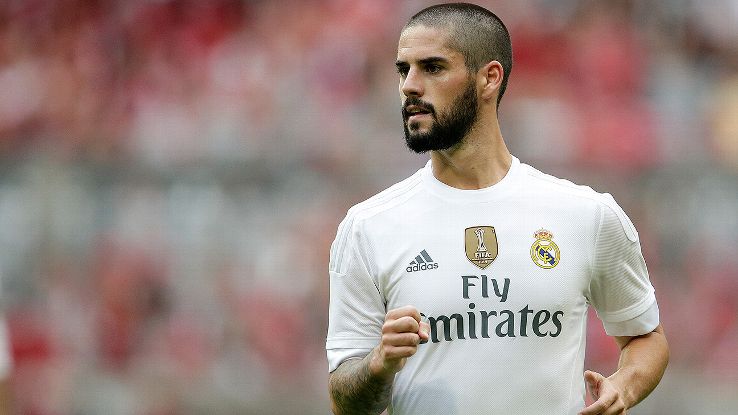 The player's contract runs out in the summer of 2018 and negotiations have stalled in recent weeks. Only a few weeks ago, the midfielder confirmed that he would like to stay at Madrid at least until the summer before making a decision on his future. Isco is aware that the Spanish outfit are desperate to keep their existing stars even though their transfer ban has been reduced from two windows to just one. Madrid will not be able to sign players in this transfer window. It might have been possible that Isco was hoping that the transfer ban and the interest from clubs like Spurs would help him get a fat paycheck in his next contract. The latest developments do make Madrid's position slightly stronger.
Isco has managed to complete 90 minutes of football only twice under Zinedine Zidane, as he often seems to be the first player to be taken off. The playmaker has certainly struggled to make an impact in the new 4-3-3 formation employed by the Spanish outfit under Zidane. One of the strong points of Isco was to create a lot of chances and score goals in the 4-2-3-1 formation, which incidentally is the one Mauricio Pochettino favours at White Hart Lane.
Even though Spurs have a lot of competitors for the attacking playmakers position with the likes of Dele Alli and Christian Eriksen, Isco is incredibly flexible and can play anywhere across the front supporting three. It is also likely that the 24-year-old could be used as one of the defensive midfielders in home games where the team is expected to dominate the opposition in terms of possession.
Spurs may have shown the biggest interest so far, but the Premier League outfit are getting ready for some intense competition from other clubs. Italian giants AC Milan, who are on the verge of undergoing a £300 million takeover from Chinese owners, are set to come in with a massive offer for the player (via the Sun). Even though Milan have fallen into tough times of late, the new Chinese money coupled with the incredible prestige of the club could tempt the player into considering a move to San Siro.
The North London outfit are also looking at alternatives like Ross Barkley and Gylfi Sigurdsson if they miss out on Isco.