Tottenham On The Verge Of Completing £8 Million Move For English Midfielder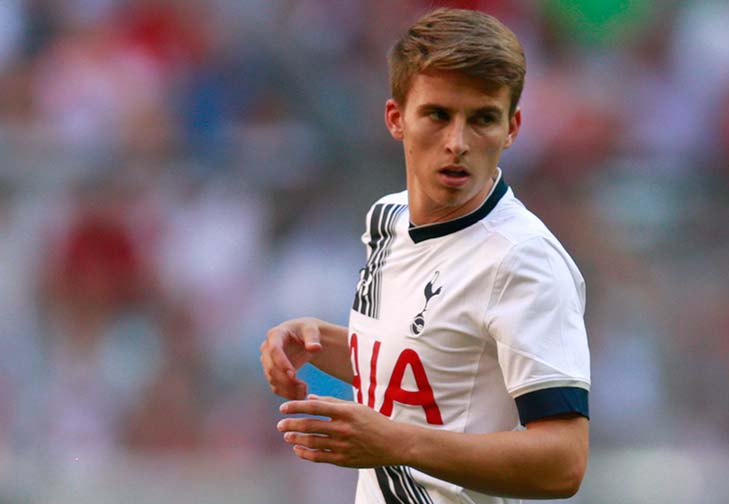 Tottenham Hotspur midfielder Tom Carroll is on the verge of joining Swansea City in the January transfer window for £8 million, according to the Telegraph.
The 24-year-old signed a contract extension with the north London club last year yet have only contributed 151 minutes on the pitch this season. His last appearance was against Liverpool in October in the EFL Cup but the midfielder could only see his side taste a narrow 2-1 defeat. Meanwhile, looking at Spurs' cracking run of form, chances for him to unseat any of the current starters is next to impossible. Besides that, fellow academy product Harry Winks has leapt ahead of him in the midfield pecking order.
Carroll though needs no introduction to the Welsh club as he had a successful loan spell in the 2014-15 campaign with 18 appearances. Previous manager Bob Bradley was said to be keen on bringing him over to the Liberty Stadium yet he was soon replaced by Paul Clement, who needs to plot a ploy to rescue the team tangled in the league's basement.
The talks did wane away after the arrival of the new boss but once the winter window unfolded, Carroll has been tipped as a top priority. There is a huge gulf between both sides at the moment, as trading for a title contender to a relegation struggle would put off any player's interest yet considering playing minutes, it would be a perfect ladder for the midfielder.
Not long ago, he was compared to former Tottenham midfield maestro Luka Modric. Carroll dictates from deep, knitting the play between attack and defence. He is solid on the ball, unleashes threatening long passes that allow the legion of offensive players to move forward and trickery to get fans excited. Apart from that, his presence would allow Gylfi Sigurdsson to surge forward with more freedom.
The battle at the root of the league could go all the way until the final week of the campaign, as seen in numerous times in history, thus a signing like Tom Carroll may be the silver bullet to help Paul Clement's struggling side. The Swans next welcome Arsene Wenger's Arsenal, and the home side will look to maintain their momentum after securing a 2-1 league victory over Crystal Palace last time out.
Apart from Carroll, Swansea are also keen to bolster their defensive ranks with the signing of Norwich defender Olsson for a reported fee around £5 million.
Mauricio Pochettino, on the other hand, will shut the door once Tom Carroll leaves as a number of clubs are eyeing his two most prized possession, Harry Kane and Dele Alli. However, the Argentinean is known for deadline day shopping surprises and did mention that he could dip in the market if he finds the right personnel.