Interesting Turn Of Events In Real Madrid's Interest In £50m-rated Tottenham Midfielder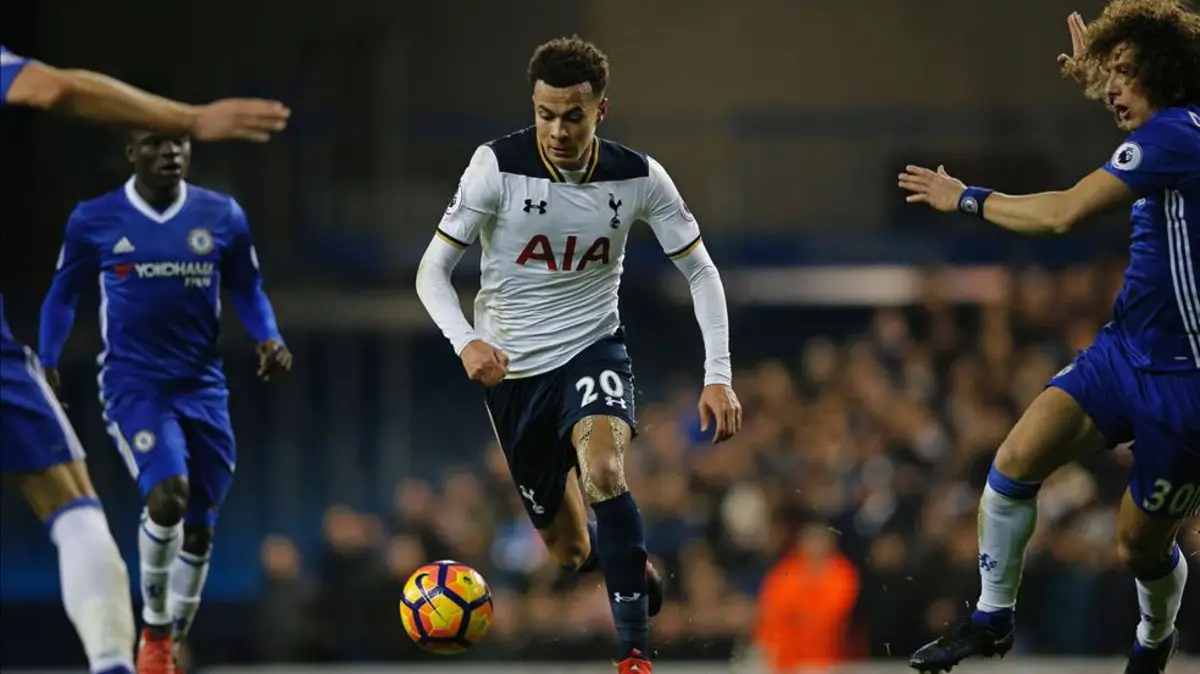 Real Madrid are certainly one of the most political clubs in the world. Many of the incredible transfers made by the club over the last two decades have been either politically motivated or been influenced by a sponsor. And now, the Spanish outlet Sport has reported that Adidas is pressurising Real Madrid into making a move for Tottenham midfielder Dele Alli. Madrid have been linked with the Spurs midfielder for a number of weeks now, but the transfer rumour has not been rejected by any party.
In the past, Madrid and Spurs have had numerous transfer dealings with Luka Modric and Gareth Bale being amongst the high profile moves to the Santiago Bernabeu from White Hart Lane. Yet, Spurs were in a completely different position when these players were sold. Now, Spurs are in a position to challenge for the league title and even win the crown. The club has managed to do all this without spending extravagant sums of money unlike the likes of Chelsea, Manchester City, or Manchester United.
Mauricio Pochettino has unearthed several gems within the Tottenham squad. Players like Kane have come to the academy, while Alli was signed from MK Dons for just around £5 million. It is not a surprise that Spurs stand to receive a huge profit if the midfielder was sold. After scoring seven goals in his last five appearances, Alli is now one of the top scorers in the Premier League. He has been linked with a stunning £50 million move to the Spanish capital. It would not be surprising if much of this transfer fee could be funded by Adidas, who recently took over from Nike as the shirt sponsors of Real Madrid.
Adidas will be paying around €140 million (h/t Managing Madrid via Marca) each year over a period of next 10 years for this shirt sponsorship deal, which is reportedly agreed but yet to be announced, and it could see Real Madrid overtake Manchester United as the club with the most expensive shirt sponsorship deal. In order to make this figure viable, Adidas will demand the club to make an extravagant number of signings. Those players would also have to be capable of selling shirts in big numbers. Such a concept was believed to be one of the primary reasons behind the Galacticos era, which seems to be repeating once again under president Florentino Perez.
Spurs will have to be certainly worried about the interest from Madrid. Even though the club are now in a position to win trophies, the opportunity to play for the 11 time European champions would be hard to turn down for any player. It is highly likely that Madrid would have received encouragement from Alli's camp before these numerous rumours have surfaced.