Tottenham Dealt With Transfer Boost As Manchester United Could Let Highly Rated Defender Move To White Hart Lane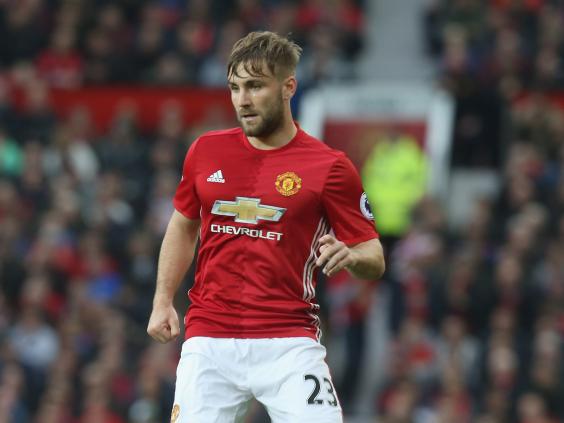 The Independent reports that Manchester United are willing to cash in on Luke Shaw as the defender has fallen down the pecking order at Old Trafford.
The 21-year-old is toying between lengthy injuries and inconsistent performances which have led to Jose Mourinho not favouring him as a trump card. Apart from that, it hasn't all been rosy between the pair as the former Real Madrid boss have publicly criticised the England international a number of times.
Letting him go is by no means a knee-jerk but the Manchester club have earmarked rivals Chelsea and Tottenham Hotspur as the potential suitors. On a side note, the Red Devils are interested in acquiring the services of fleet-footed defender Danny Rose, The Sun reported earlier this month. Their nearest rival, Manchester City are also keeping tabs on the left-back.
The north London club could potentially allow the 26-year-old leave and stock up their coffer, then snatch Shaw for a lower fee. United paid Southampton £27 million in 2014 and they could expect similar payment. Building up a well-oiled team who are confidently combatting for the Premier League title this campaign, it would sound surreal if Mauricio Pochettino takes a big gamble of letting go a brilliant first-teamer who has already contributed 2 goals and 2 assists.
Looking at his situation at Old Trafford and current standings in the league, both Chelsea and Spurs are greener pastures for Luke Shaw. The Blues may be sitting at the peak with 52 points after 21 matches played but he would be more than happy to move to White Hart Lane. The defender made most of his name under Pochettino at the Saints. In fact, Southampton too were gaining lots of attention in England under the Argentinean, securing impressive victories against the big boys and constantly competing for European football qualification.
On the other hand, the left-back position at Stamford Bridge have occupied already. Therefore, if both rivals do not show interests in the young defender, Mourinho might just open the doors for any clubs but will still seek sizeable bids. Conversely, those interested parties will have to wait until the summer, till then Shaw's playing minutes remain up in the air.
At the age of 21 and already highlighting his potential in England's top flight, Shaw is also an investment for the future. Having missed out of Euro 2016 and making only 6 starts this campaign, he is raring to go once again.
Tottenham Hotspur square off Manchester City at the Etihad Stadium this weekend, while Manchester United will look to wrestle down Stoke City away from home. Results at the end of the week could easily change the outlook of the top 6.