Manchester United Have Entered Into A Transfer Battle For Tottenham Star, Claims Former Colleague Of Jorge Mendes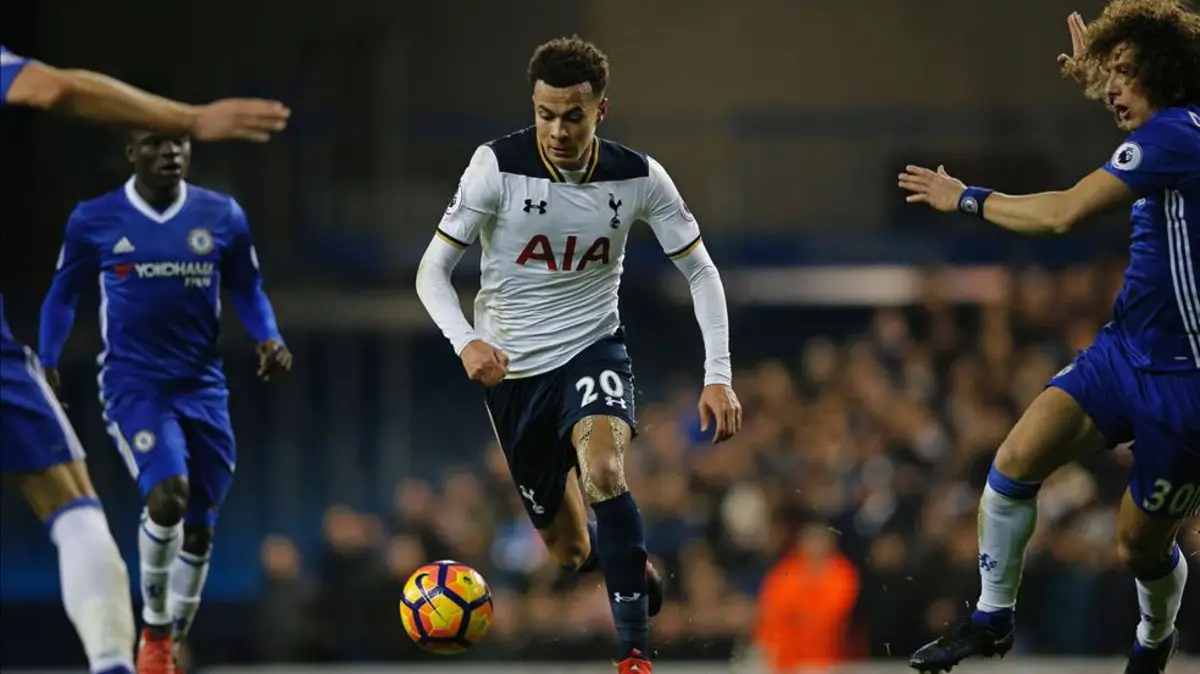 Real Madrid have been the club linked with a stunning move for Dele Alli in the summer. However, it seems that Manchester United are also keen on the midfielder and conscious about the interest from Spain. Alli has emerged as one of the best midfielders. Former agent Vincent Rodriguez, who worked in the past with super-agent Jorge Mendes, says that Manchester United are seriously considering the possibility of not being pushed over by the financial muscle at Real Madrid.
He wrote on Twitter:
"Manchester United have been vigorously scouting Dele Alli for 6 months. The club have ID'd him as their No.1 target. Spurs want £100m."
United and Madrid were locked horns with each other a few years ago as they tried to sign Gareth Bale. The Welsh superstar ended up moving to the Santiago Bernabeu for a then-world record transfer fee of £85 million. One of the reasons for Bale choosing Madrid over United was the presence of David Moyes, a relative unknown at the top level of the game, compared to Carlo Ancelotti, a multiple Champions League and the league title winner with various clubs across Europe. Even though United reportedly offered a bigger package than Madrid, he chose to join Spain.
The Red Devils are not used to being disappointed and they are reportedly keen on keeping Madrid to the transfer of Dele Alli. Even though Spurs have not come out with an indication to sell, it is rumoured that a bid in the region of £100 million would tempt the North London outfit. Spurs will certainly struggle to retain Alli if such an offer comes, according to Rodriguez.
One of the defining factors that would help Spurs keep Alli is a new and improved contract. Even though the midfielder recently signed a new five-year contract that takes him until the summer of 2022, it is believed that this contract only pays him around £ 60,000 per week. This is nowhere near enough a player who is valued at around £ 100 million by potential suitors. Paul Pogba, who cost almost a similar sum of money, is currently making four times the wages of Alli. Sooner rather than later, the 20-year-old's head would be turned and Spurs are preparing to overcome this issue by coming with yet another fresh offer for the player.
Alli is likely to be on par with Harry Kane in terms of wages. The recent fresh contract given to the England striker pays him around £120,000 per week. Even though it is on the lower side for a striker of his quality, it seems that Kane is more than satisfied to be at Tottenham, a club going places. Amidst a lot of interest from Spain, Kane recently persuaded a number of the Tottenham stars to consider staying at White Hart Lane.