Mauricio Pochettino Hints About His Team Selection Ahead Of Sunderland Clash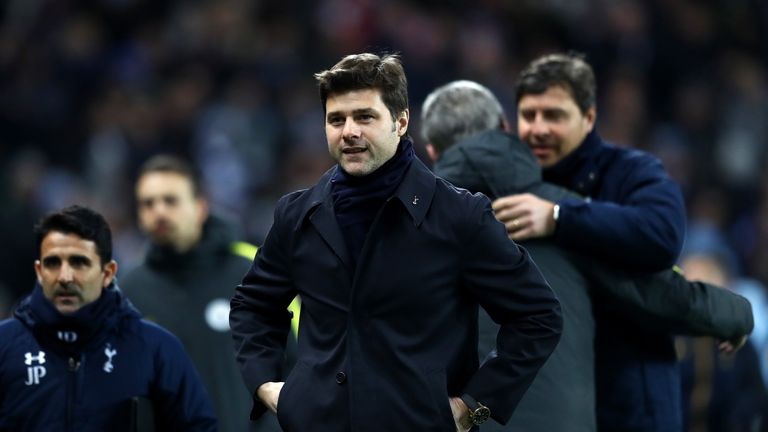 Tottenham manager Mauricio Pochettino has suggested that he will have to make changes ahead of the clash against Sunderland. The Lilywhites did put out a mixed side which had a few fringe players in the FA Cup against Wycombe Wanderers.
The London club were trailing 2-0 until a last minute goal helped them win the game 4-3. Pochettino stated that the club has to rotate players to save them from being injured or burning out and he had no option but to make changes.
"We have a few players with some risk of getting injured and you need to rest because you cannot compete on Tuesday at Sunderland and then on Saturday against Middlesbrough," Pochettino was quoted by Sky Sports.

"We need the fans need to understand that we cannot always play the same team – the same 11 players – because they are not machines, they are human."
The Argentine also added that rotation would be a feature of the Europa League campaign as Spurs look to pick up a trophy under Pochettino. The former Espanyol manager certainly has gotten his side playing good but too much rotation also leads to issues, especially when it comes to the tempo and style of the team.
"We will see [about the Europa League]. It's not clear. The first half [against Wycombe] was very difficult and we need to assess why and to analyse.

"If you play against Wycombe – a League Two club – it is true that is difficult because of their motivation and their excitement is massive, but I think we need to stop a little bit and say, 'why not play one or another'?

"When you play Tottenham, you play Tottenham, and when you sign a player for your squad you need to be available to play, and be of enough quality to play in this type of game."
Hunting down Chelsea for the Premier League title
Tottenham are currently placed third in the Premier League title race but seem to be the best side in terms of form. The club certainly are playing a great brand of football and with Harry Kane and Dele Alli firing on all cylinders; they could take advantage of Chelsea playing Liverpool in the next round of fixtures.
Spurs are also one of the teams that got the better of Chelsea recently and they cannot afford to have any slip-ups, even if Pochettino does decide to rotate his side around.