Tottenham Are Prepared To Ask £22.5 million In Compensation Should Barcelona Come Calling For Their Argentine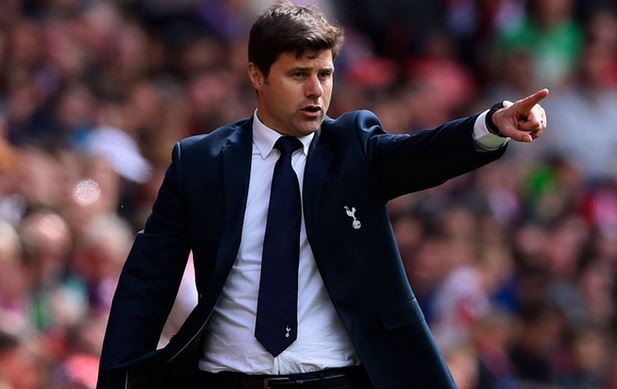 Tottenham are concerned about the possibility of losing manager Mauricio Pochettino, as it has emerged that the Argentine could become a target for Spanish giants Barcelona. The Catalan club will be in the hunt for a new manager after Luis Enrique recently revealed that he would be stepping on from his role at the end of the season. The former Barcelona midfielder had been in charge of the club for the last three years. Despite being immensely successful, Enrique has never felt the same kind of love as Pep Guardiola did during his time at the club. An indifferent 2016-17 season has been enough to conclude his spell at the Camp Nou.
Pochettino played for one of Barcelona's biggest rivals Espanyol, but he has surprisingly been named as one of the potential candidates to replace Enrique in the summer. This would come as a major shock to Tottenham, despite having Pochettino on a long-term contract. The Argentine signed a new long-term deal only in the summer. The former Southampton and Espanyol manager had been in charge of Spurs only since 2014. During this period, he has transformed the club – on an extremely limited budget – into one of the top teams in the Premier League. Pochettino's contract runs out in the summer of 2021.
Even though this puts a lot of them in an extremely strong position, they are aware that the pull of managing a club like Barcelona will be extremely hard to resist for any manager. Pochettino is currently on a contract worth around £5.5 million per season. It means that Barcelona, or any other interested club, might have to come with a £22.5 million compensation fee in order to get Pochettino out of his contract (via Daily Mirror). The sum of money would not be a major concern for a club like Barcelona, who are the second richest in the world alongside Real Madrid.
Pochettino, Sevilla manager Jorge Sampaoli, and Everton boss Ronald Koeman are some of the names being mentioned as a potential replacement for Enrique. Anyone who replaces the former Roma manager will have a job on his hands to rebuild the team.