Tottenham Prepared To Offer €6m a Year To Sign Liverpool Target From Bundesliga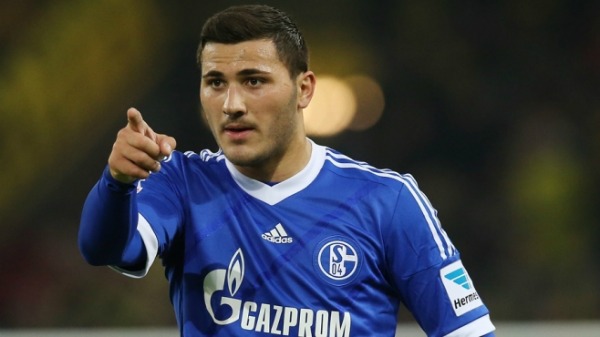 Tottenham could be looking to add more quality to their defence as they are linked with a move for Sead Kolasinac of Schalke. The 23-year-old Bosnian has been one of the standout performers for the Bundesliga club but is out of a contract in the summer.
Kolasinac, primarily a left-back, can also play in the heart of the defence or a little further up as well and certainly would be a great addition to any Premier League squad. The 23-year-old has been linked with a move to Jurgen Klopp's Liverpool as well but Spurs may have the edge in getting this player.
The Bild claims (h/t Sport Witness) that Schalke have offered Kolasinac €4.5 million to stay at the Bundesliga club but Tottenham are set to offer close to €6 million to bring the talented defender at the Lane.
Juventus and Atletico Madrid are also reputedly tracking the star Bosnian and it certainly seems more likely that Kolasinac would be leaving the club in the summer for greener pastures.
Tottenham might be a Premier League club that is looking to add Kolasinac to their ranks but they already have a couple of quality left-backs in Danny Rose and Ben Davies. Rose has been unfortunate with an injury and has missed a number of games in the second half of the season.
Davies has done well after a rather poor middle portion of the season with Tottenham. And Kolasinac could be being brought in for his attacking capabilities as Mauricio Pochettino prefers to play with a couple of wing-backs in a new formation that he has adapted.
Kolasinac has been part of the Schalke team since 2011 and has slowly become one of their best players. However. he seems destined to follow the route of Joel Matip next season.
Tottenham might not need a quality left-back at the moment but keeping a tab on Kolasinac does give them an option should they lose one of their stars in the summer.