Tottenham Turn Their Attention Towards £25.48m Brazilian To Find A Backup For Harry Kane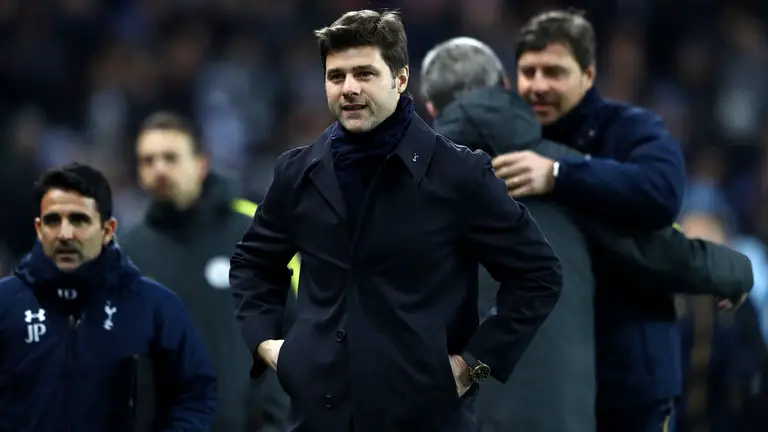 Tottenham are reportedly set to join Arsenal and Liverpool in the chase to sign one of the hottest strikers in the Brazilian league. The Daily Star claims that the London club are interested in capturing Luan Vieira from Gremio.
The report also claims that some of the other big clubs in Europe are also looking to add the 24-year-old to their ranks. Barcelona, Juventus and Espanyol are the foreign clubs wanting to sign him up and a big battle could ensue in the summer for his signature.
Vieira has scored six goals in the league campaign and has also provided three assists in 25 games. That might not sound like a great return and the fact that he has picked up seven yellow cards does state that the Brazilian is a bit of a hot-head.
The 24-year-old can play across the front line as a winger, striker or even an advanced midfielder who links up well with the forwards. Vieira's strengths include dribbling and shooting from a distance, while he is also known for his ability to find the right pass and set his teammates up.
His versatility might be great but it does seem a bit of a surprise seeing his name being linked with a move to Tottenham or any other Premier League club. Vieira isn't the biggest name out there and neither has he been prolific in front of goal this season.
Tottenham do need cover for Harry Kane and with Vincent Janssen struggling to find goals, a swap in the summer is surely set to take place. Mauricio Pochettino would have already worked on a list of players that he would want at Spurs and right at the top would be a quality striker that can do a job in Kane's absence.
A number of reports have shared varying prices for the striker with a report in August stating that Gremio wants just £25.48 million for the player since his contract runs out in 2018. Vieira at one stage was also dubbed as the new Neymar but his goal scoring record isn't the same as the Barcelona star.
Our Verdict
Tottenham do need someone who can bang in the goals when Kane isn't playing but Vieira does not seem to be that player, at the moment.