'Tottenham ASAP' – Twitter Reacts To Real Madrid Star's Scintillating Performance In The Champions League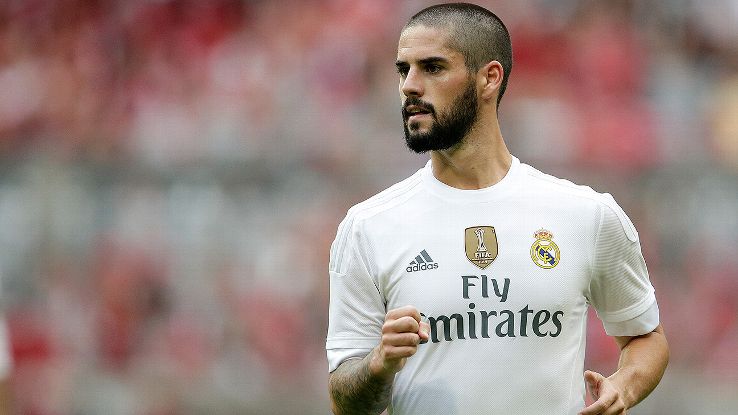 Tottenham fans have certainly been on a roll after an emphatic win over Arsenal last weekend which confirmed a finish above the bitter rivals for the first time since 1995. Not so surprisingly, it is not even being considered as an achievement by the Spurs faithful, who consider the current Tottenham team as genuine title contenders and they cannot be more right.
This Tottenham team is something more than just aiming to finish above Arsenal and it has been evident in the last two seasons. While the team was unlucky to miss out on a 2nd place finish last term, this time they are set to go all the way for the league title.
Currently 4 points behind Chelsea, Spurs will be hoping that the Blues slip up somewhere in the next few games.
Apart from this, a lot of names have been linked with the club as they continue to make progress on and off the pitch. Tottenham are now one of the biggest clubs in England and they have an exciting project in hand capable of attracting top players.
The fans seem to be expecting big players to arrive as well and it showed when they took Twitter to express their wish of landing Real Madrid star Isco. Real Madrid beat Atletico Madrid by a 3-0 margin in the first leg of the Champions League semifinal as Isco put on a great display. Ronaldo's hat trick sealed the win but Isco was instrumental in Real Madrid's attack as well.
This seems to have excited the Spurs fans and we managed to gather few tweets and put it together.
Isco

— Spurs (@SpursFifa73) May 2, 2017
tottenham asap @isco

— (@HotspursUp) May 2, 2017
Isco is looking class rn, pls come to spurs

— Matt (@harrywinksfc) May 2, 2017
Isco won't be going to spurs going on tonight's performance #thfc

— Timmy Ryan (@TimmyRyan3) May 2, 2017
Not a pray Isco's coming to Tottenham. Running the show against one of the best defensive teams in the world

— Christian Wainwright (@Christian_Wain) May 2, 2017
Guys, maybe if Isco gets a red card he'll leave Madrid in disgrace and come to Spurs…right?

— ISAIAH IS YOUR GOD (@AGreenberg22) May 2, 2017
I can't lie, Isco has been the best player on the pitch. He's controlling the whole midfield and attack

— OnomahIsABaller (@SpursD22) May 2, 2017
If lamela and sissoko leave? Isco and zaha and either Lacazette or Mbappé and we are challenging on all fronts imo!! #THFC #COYS #dreaming

— wes malin (@wesyido) May 2, 2017
Isco should do what he did there for Tottenham next year

— Avi Saini (@AvikarSaini) May 2, 2017
Solid rumours of us signing Isco last season.. shame he's an absolute baller! #RealMadridAtleti

— Raging Zef Boner (@DanHuggins_THFC) May 2, 2017