Pochettino Sings Praise On Daniel Levy – Talks About The Sensitive Side Of The Chairman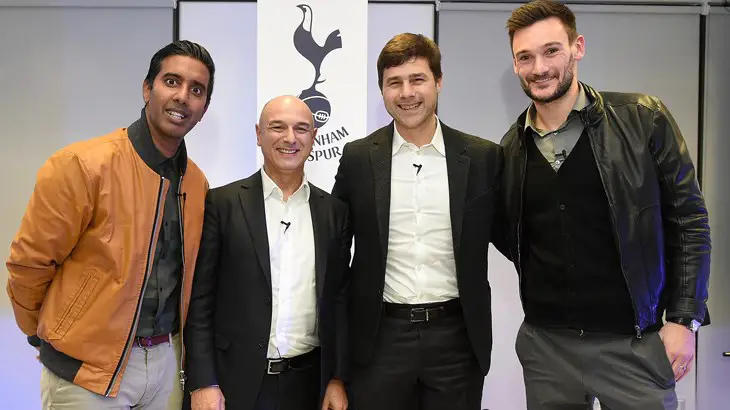 Tottenham boss Mauricio Pochettino and Chairman Daniel Levy are known for their calm personalities. They seem to share a wonderful bonding and the chemistry seems to be working wonders for the club. Under this combo, Tottenham have made some rapid progress and it can be seen evidently.
Last season, Spurs finished as runners-up and this season, they are 4 points behind Chelsea with a good chance of catching up with the blues. Irrespective of whether Tottenham win the league title or not, it would still be progress well made.
Now, Pochettino has opened up about his relationship with the club's chairman and has described Levy's personality and says the chairman will play hardball over certain issues;
Pochettino was quoted by the Telegraph as saying: "The perception is real. He is so tough. He is hard. He is a chairman and it's not easy to manage this size of club. If you are a soft person, it would be so difficult to manage. So difficult to succeed."
The Argentine also said that he spends a lot of time with Levy and has revealed that Levy is clever and sensitive. He also said that the chairman is a shy person and doesn't like to appear in the media too much.
Pochettino added: "We spend a lot of time talking. We spend time together. I am happy to see another side to him. Daniel is very human, he is sensitive. He is so clever. He is funny, too. It's true. It's not a rumour; it's my reality. He's so shy and he doesn't like too much to appear in the media. He's been at Tottenham for 16 years and it's his decision how he does things. The perception is normal, but when you see the other side, he's a very human person."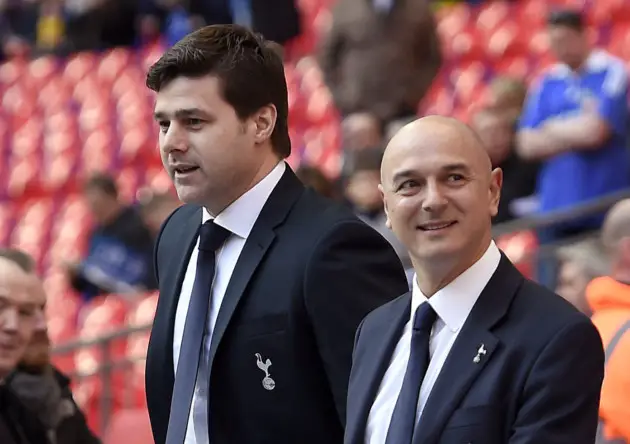 Asked how Levy reacted to Tottenham's collapse last season, he said:
"His reaction was so supportive. It was very good. And when the people behave in this way, it's always important to recognise it. It's easy for him to blame me or the team, but he was very supportive. I was so upset and he gave me a few days, no messages, no calls and then he came, face-to-face and we spoke. He said to me: 'I know very well that you are so upset and that is why I don't want to disturb you. But now we can speak because now, after two days, we are a little more relaxed.' It was good."
Pochettino hinted that he and Levy might be prepared to let right-back Walker leave Tottenham this summer as part of the changes they are plotting to ensure the club continue to progress.
He said: "Every season you need to make some changes for different reasons. Maybe because we change the ideas in our mind or we are looking to improve, or different things that happen."
It looks like there is a lot of planning going on behind the scenes at White Hart Lane. Since the club has made extremely rapid progress, it would be safe to assume that the plans are strong ones and for the good of the club.