Tottenham Send Scouts To Watch Ukrainian Cup Final For As Many As Five Players – Player Scored The Winning Goal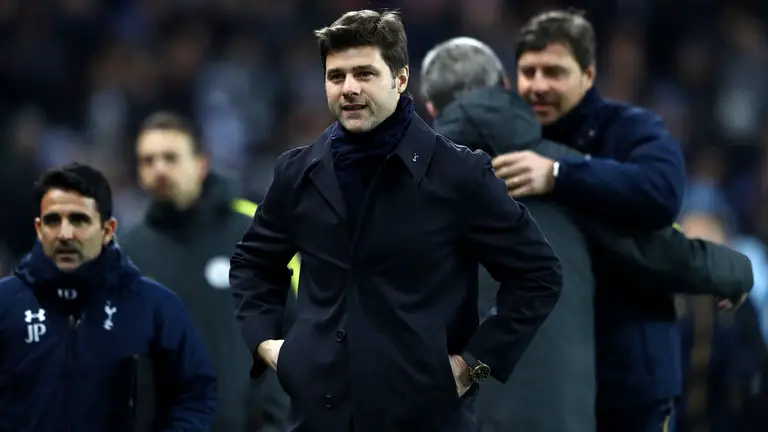 Tottenham managed to improve on last season after finishing second in the Premier League. Yet, the club are expected to spend a significant sum of money in the summer in order to improve the squad. Manager Mauricio Pochettino will be the first to admit that the squad has not been strong enough to deal with competition on all four fronts.
This led to our early demise from the Champions League competition this season. Tottenham scouts have already started preparing for next campaign after watching the Ukrainian Cup final between Dynamo Kiev and Shakhtar Donetsk, according to latest reports from ukrinform.ua. The latter managed to win the event 1-0 courtesy of a late goal from Marlos.
As many as five players of Shakhtar Donetsk have caught the attention of Tottenham and this led to manager Mauricio Pochettino sending his army of scouts to provide more information on those players. It is believed that we were monitoring goal scorer Marlos and four other players. They are Taison, Jaroslav Rakitskiy, Ismaily, and Taras Stepanenko.
It shows that Pochettino wants to strengthen the team in almost every area of the pitch. Ismaily and Jaroslav Rakitskiy are players who play in the defence. Marlos plays as a right winger, but he can play anywhere across the midfield. Taison is a left winger, while Stepanenko acts as the shield for the defence by playing just in front of the back four.
Next season, Tottenham would effectively need four to five players in order to challenge on all fronts in the best possible manner. We also need to do away with some of the mediocre players or names struggling to settle at the club. After managing back-to-back finishes in the top four, the club are in need of fine tuning the squad in order to challenge for honours.
It is imperative that we start winning major titles, as it is the only way to ensure that the likes of Dele Alli and Harry Kane would consider staying at the club. Players of such high calibre will continue to be monitored by other clubs, who would tempt them with mammoth wage offers. Yet, both players have shown that they have an incredible amount of loyalty and would stay at a club even if it means earning a few thousand pounds less. However, the joy of winning titles is something that cannot be matched by money alone.
Even if it is a League Cup title, winning something makes a whole lot of difference and we need to aim towards this objective next season.
https://youtu.be/yiL-KSMo0N0