'Diabolical Nonsense From An Arsenal Fan' – Tottenham Fans Brutally Make Fun Of John Cross For Cooking Up A Baseless Story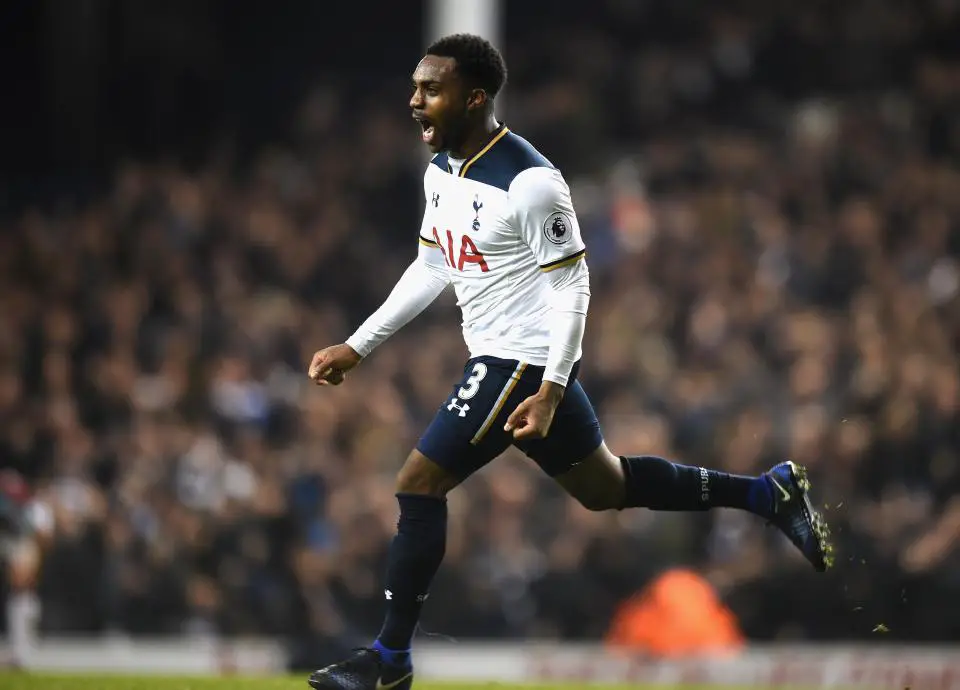 Tottenham Hotspur's English star Danny Rose has been linked with a move to Manchester United, with a report on Mirror claiming that the Red Devils are in front of the queue to land the 26-year old left back. It has become quite usual these days to see Tottenham players get linked with moves to various clubs. It is natural as the team has had a fantastic season.
Despite the failure to win the league title, the season can be considered a success as the boys were agonisingly close to winning the league and the FA Cup. Now according to the Mirror, Manchester United are leading the race to sign Danny Rose, who is one of the longest serving players in the squad. He was named in the PFA Team of the Year even though he missed a significant chunk of games due to an injury.
The fans though were as usual vocal on Twitter and voiced out their opinion on the matter. Rose is a fan favourite and letting him go would be a blow to the squad.
We managed to gather few tweets posted by the fans and put them together.
@MirrorFootball Who actually thinks up this shit!? Fucking poor!

— Ben Penberthy (@benjip82) May 29, 2017
@MirrorFootball @johncrossmirror No they don't.

— TC (@t_c71) May 29, 2017
@MirrorFootball Piss off John Cross – diabolical nonsense from an Arsenal fan.

— mindset (@gillgk_singh) May 29, 2017
— Richard Collins (@richardcollins1) May 29, 2017
@MirrorFootball Awful story no foundation. A poor news day today?

— Daniel Prince (@DanPrince1975) May 29, 2017
@MirrorFootball Quotes taken out of context. Bad form @MirrorFootball

— Spurslife– (@TrevorBjork) May 30, 2017
@MirrorFootball @johncrossmirror What a shock.
We are supposedly selling all our best players….

— Jonny Reid (@Jonny_2607) May 29, 2017
@MirrorFootball Money talks but why would #thfc let him leave? It's not like they're about to fetch Roberto Carlos out of retirement or sign Alex Sandro

— Matt (@mj_hale) May 30, 2017
@MirrorFootball @johncrossmirror I'm no spurs fan, but why is there so much noise about spurs players leaving? New stadium and a great manager surely it's the place to be?

— Lee Gill (@LeeMGill) May 29, 2017
@MirrorFootball @johncrossmirror Bullshit

— Bradley Flanagan (@Brad_Flange) May 29, 2017
@MirrorFootball @johncrossmirror Same old made up bullshit!! You should be a politician Have you got any original legit material?? It is really getting boring now

— Nigel Parker (@parker_nigel) May 29, 2017
@MirrorFootball @johncrossmirror bore off! Just listen to his interview from a few days ago talking about 'what WE need to do next season'

— Bradley Grant (@mrbradleygrant) May 29, 2017
@MirrorFootball we're also selling Harry to Nottingham Forest, Dele to Sunderland and Eriksen to Everton did I get all of that for ya? Happy now wankers?

— YidKid (@GreatDaneCOYS23) May 30, 2017
@MirrorFootball Beyond Kane, Danny Rose is Spurs most likely not to leave. The guys has said multiple times that he wants to end his career at Spurs

— William Booth (@NoVa_THFC) May 30, 2017