Tottenham And Daniel Levy Play Hardball With Man City – £45m Slapped For Most Wanted English Star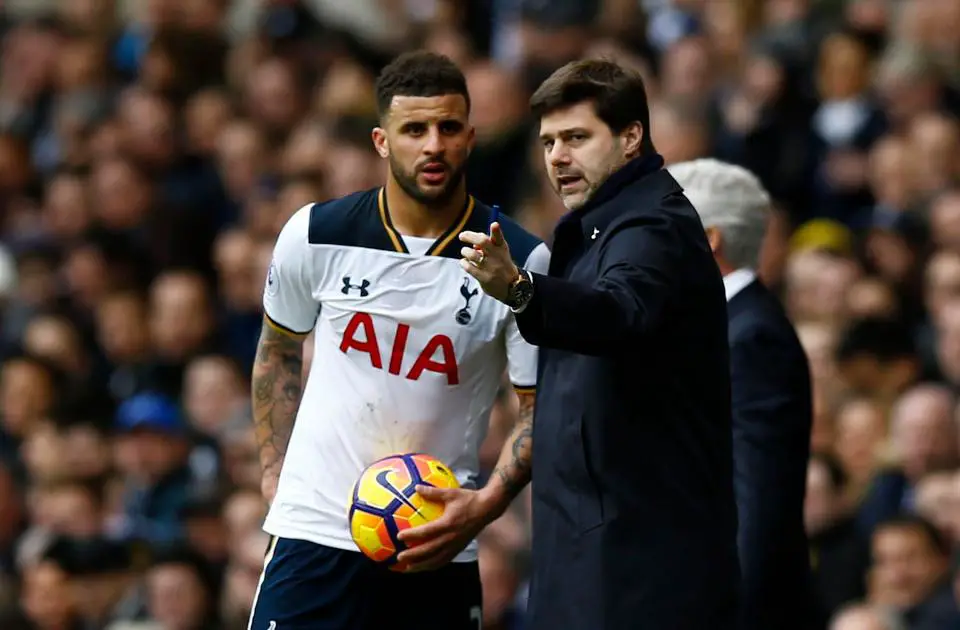 Tottenham are not ready to let Kyle Walker leave the club for anything less than £45 million, according to the Daily Star. The 27-year-old is a top transfer target for Manchester City, whose manager Pep Guardiola is ready to pay in excess of £35 million in order to sign the right back. After having just allowed Pablo Zabaleta and Bacary Sagna to leave the club, City are in the market for top right-backs.
Kyle Walker has certainly been one of the best right-backs in the country over the last couple of years. He has improved year-on-year and City believe that he will be able to fit into any system that Guardiola employs in the 2017-18 campaign. Manager Mauricio Pochettino, though, is reluctant to sell Walker, as he was such a key figure in the Spurs team last season. After having tied him down to a long-term contract only last summer, we are in a great position with regard to saying 'no.'
However, the player seems to have made up his mind to move to the Etihad Stadium, as it became apparent that his head was not in the right place towards the end of the 2016-17 season. Walker did not feature in some key matches towards the end of last season.
Aside from having to fend off any interest from City, we will also have to resist the interest from Barcelona. The Spanish club have emerged as a surprise destination for Walker, who was even spotted in the Catalan city a few days ago.
Tottenham were expected to make substantial investments in the transfer market, but the club are yet to make any significant signings. Clubs like Manchester United, Manchester City, and Liverpool have already started the acquisition process for the top players. City, who finished behind Spurs last season, have already spent more than £60 million on new players. The vast bottomless pit of transfer funds at the disposal of Guardiola is unlikely to be tested by Tottenham's demands of £45 million, but it remains to be seen if City will meet this figure.
Walker was signed from Sheffield United in 2009. After spending time on loan with the likes of QPR and Aston Villa, he has finally established himself as a top right-back.
Apart from being linked with Kyle Walker, Manchester City are also ready to make a move for Juventus right back Dani Alves (The Express) – a move that could reunite him with Guardiola.